Imran Kaliev, 18, 12th grade student, Miras International School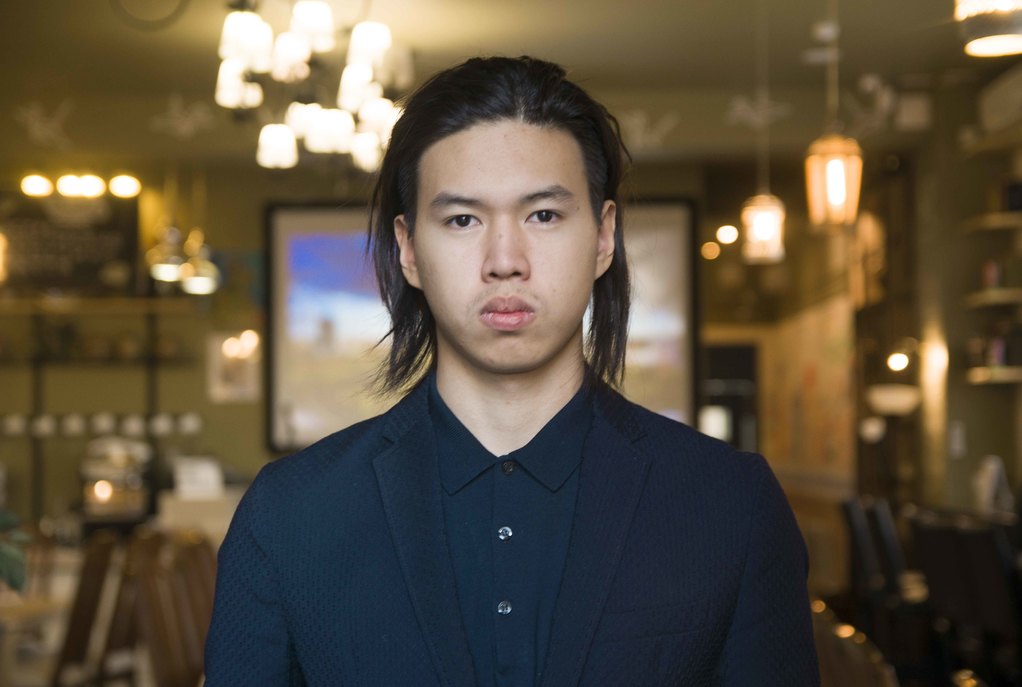 ---
On idea
---
I started this project last August, having distributed toys to orphans. There were children with disabilities separated from society because of their problems. Since people perceive them as underdeveloped, children start accepting themselves in the same way that might lead to future difficulties because of the limits they have in mind.
It was necessary to return them to society by giving them prostheses and being saved from physical limitations
---
On development
---
Our team contacted the "Motorika" Russian company producing mechanical prostheses with advanced capabilities and allowing the client to choose his/her design.
The company makes prosthetics on a 3D printer. Previously there were two types of prosthesis: simply moving mechanical ones and electronical bionic ones. They made a mechanical prosthesis for us including electronics and moving. The prosthesis connects to hand muscles and copies movements as if children had hands.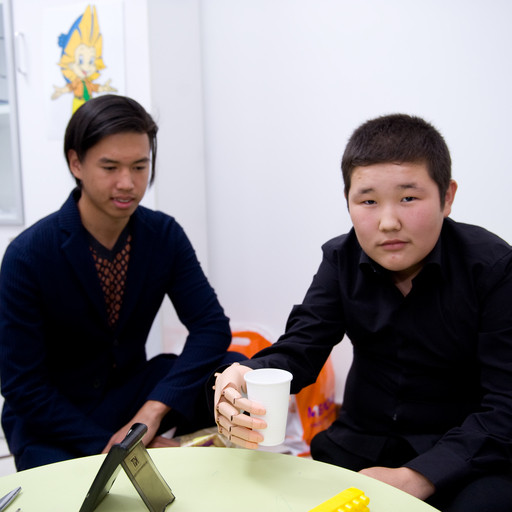 "Motorika" offers several design options for girls and boys. You can choose a color, certain clippings or additional accessories such as a pencil holder. One boy asked for the hand of Captain America. The company takes these preferences into consideration and makes a design on request.
---
On the process
---
We have an office to put the prostheses on. That process takes about four hours, because the material must be heated with hot water to be flexible. The prosthesis is applied to the arm and stiffens making a certain form. Finally prosthesis is tried on.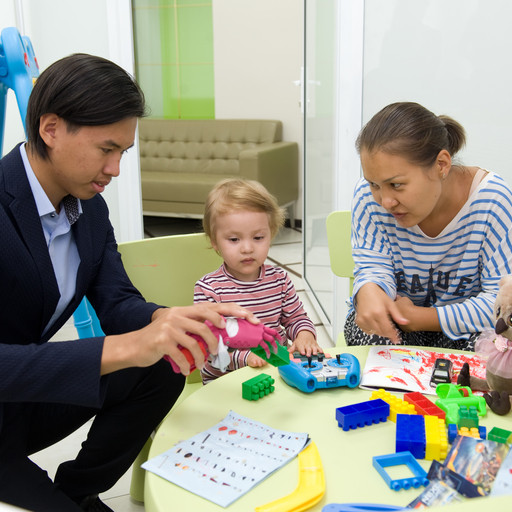 Also, a specialist from "Motorika" conducts one-hour trainings for children having just established a new part of body. Since they have never felt a hand, they need to get acquainted with the contraction of muscles processes causing the movement. We give them different toys to try and hold. Children try and understand in an hour, though it still depends on a child, as some are afraid, while some are not. The older the child, the faster he/she understands how it works.
---
On children
---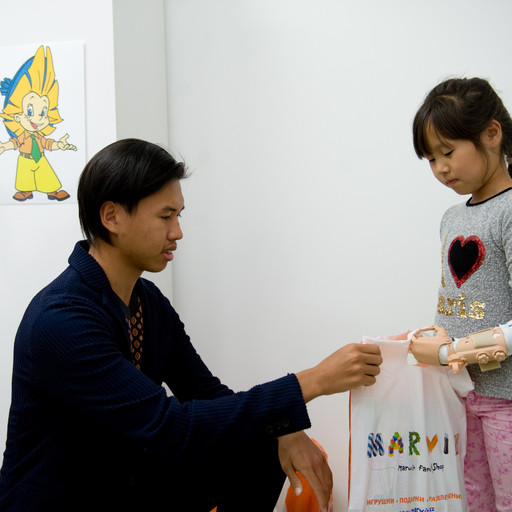 We're given a list of children with disabilities from all over Kazakhstan, from Astana, Atyrau, Kyzylorda, and Karaganda
More than 25 children have already received help. We contacted them, said that we were ready to provide them with artificial limbs and then brought them to Astana. After they have the prosthesis put, they are given a general tour of Astana, after which they are taken back.
We're regularly send letters of gratitude. We will continue to contact them, because our clients grow and will need to change the hand for a new one sooner or later.
---
On plans
---
We do not plan to stop and want to help four more children
Our team consists of four people, though we need to expand our staff, as the number of children is increasing.
We're planning to learn how to make the prostheses, legs especially. I hope to work not only with children, but with adults as well next year.