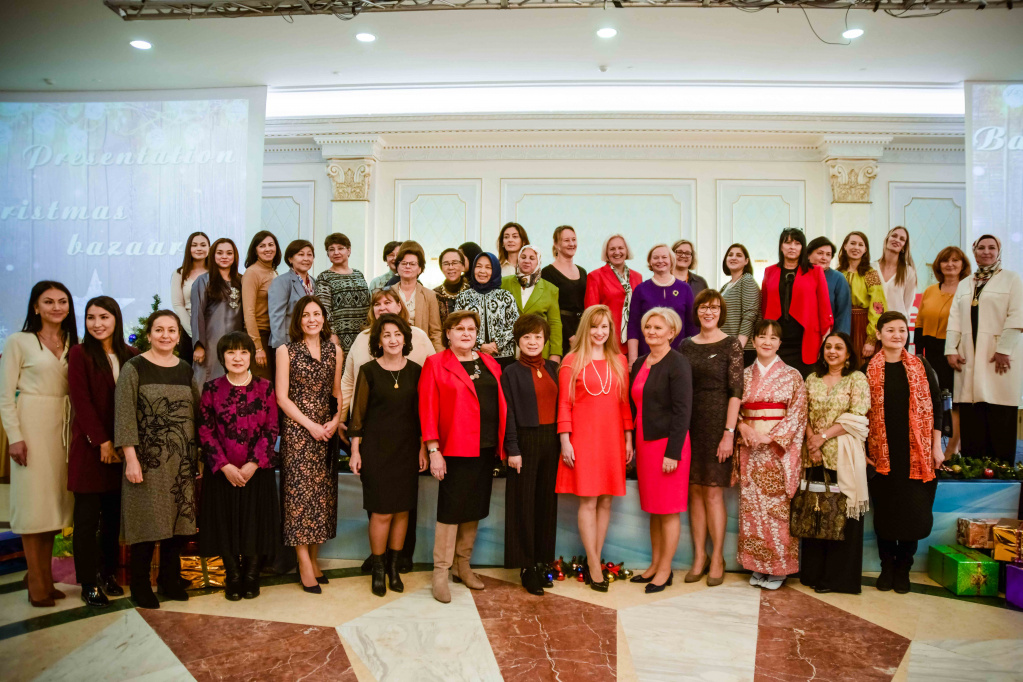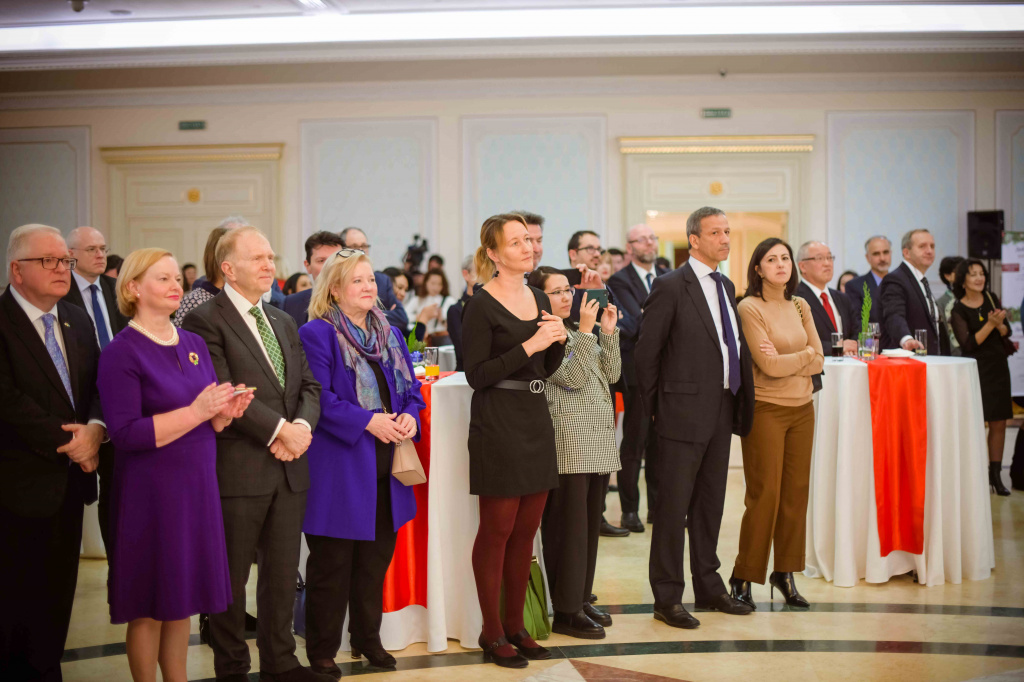 Embassy of Austria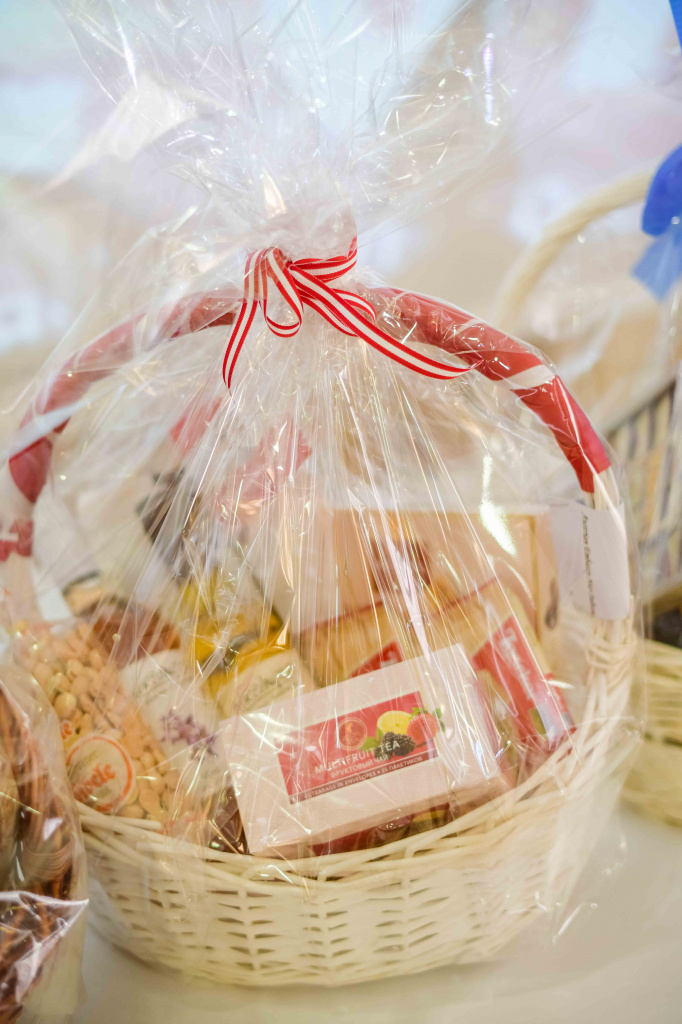 Loacker chocolate, Austrian wines, CDS and DVDs, Julius Meinl tea, Austrian chocolate, and biscuits.
Embassy of Azerbaijan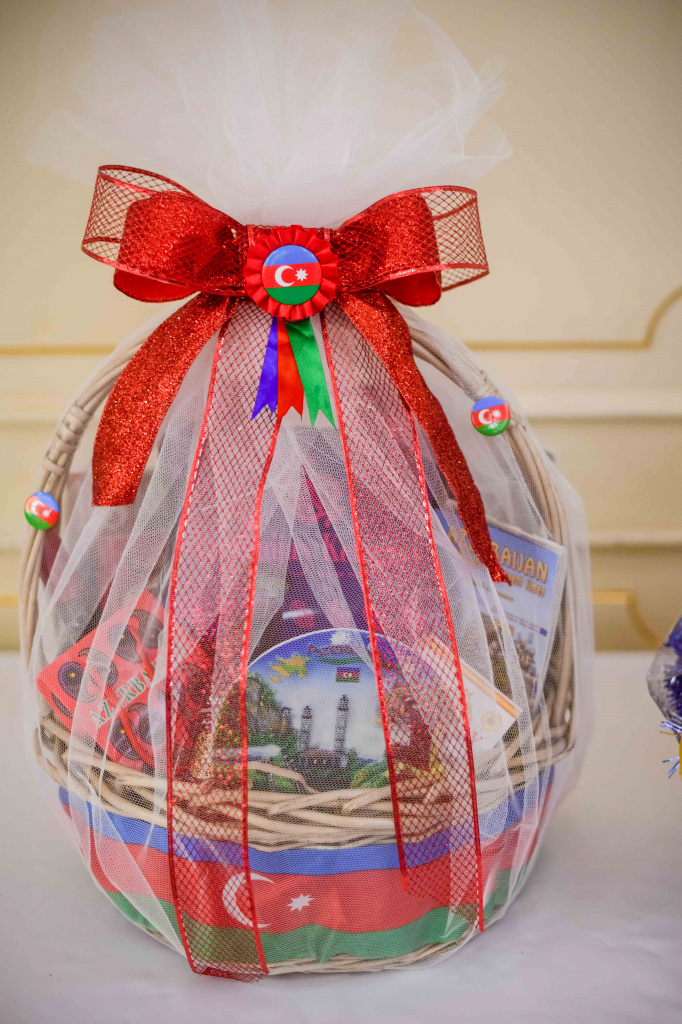 Azerbaijani tea, jams, spices, cookies, drinks: pomegranate wine, feijoa compote, beautiful and authentic silk women's headscarf — kelaghayi.
Embassy of Armenia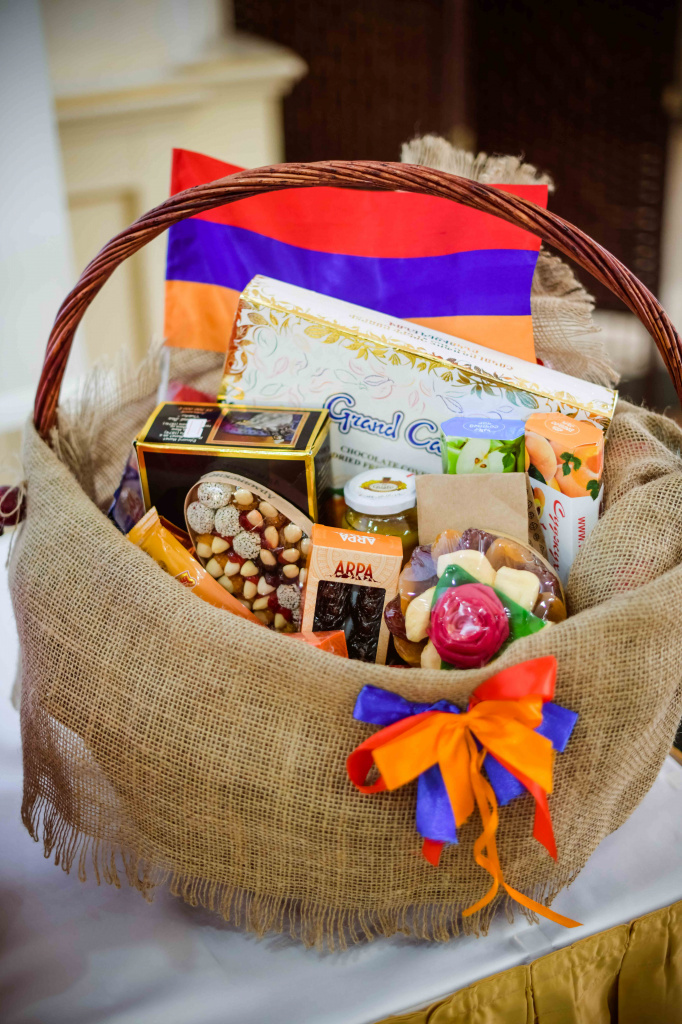 Cognac, juice, chocolate sweets, lokum, sweet sujuk, a book, sunflower seeds, peanuts, an assortment of jam, tea, dried fruit, flag.
Embassy of Belarus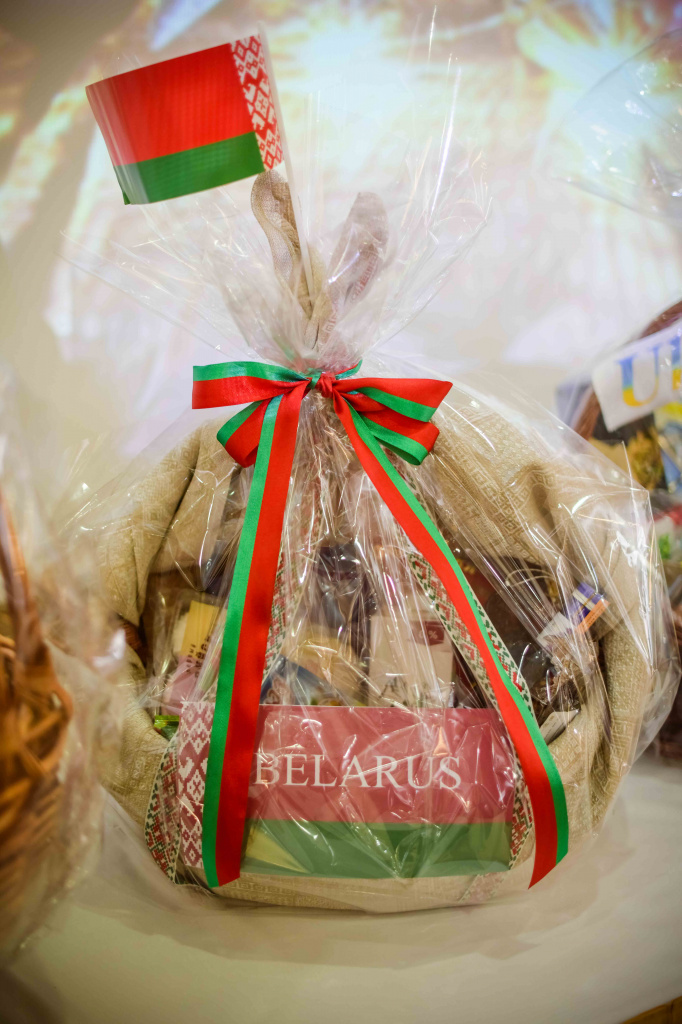 Confectionery: marmalade, marshmallows; meat and cheese products, milk powder, alcoholic beverages, linen tablecloth.
Embassy of Germany
Wine, champagne, the cookbook of German traditional dishes, football uniform, ball, chocolate, coffee, Bundesliga fan scarf, herbal liqueur tincture, calendar and book about Germany and beer mug.
Embassy of Egypt
Egyptian papyrus, souvenirs, scarf, wall decor, scented candles, mug, Egyptian style accessories.
Embassy of Israel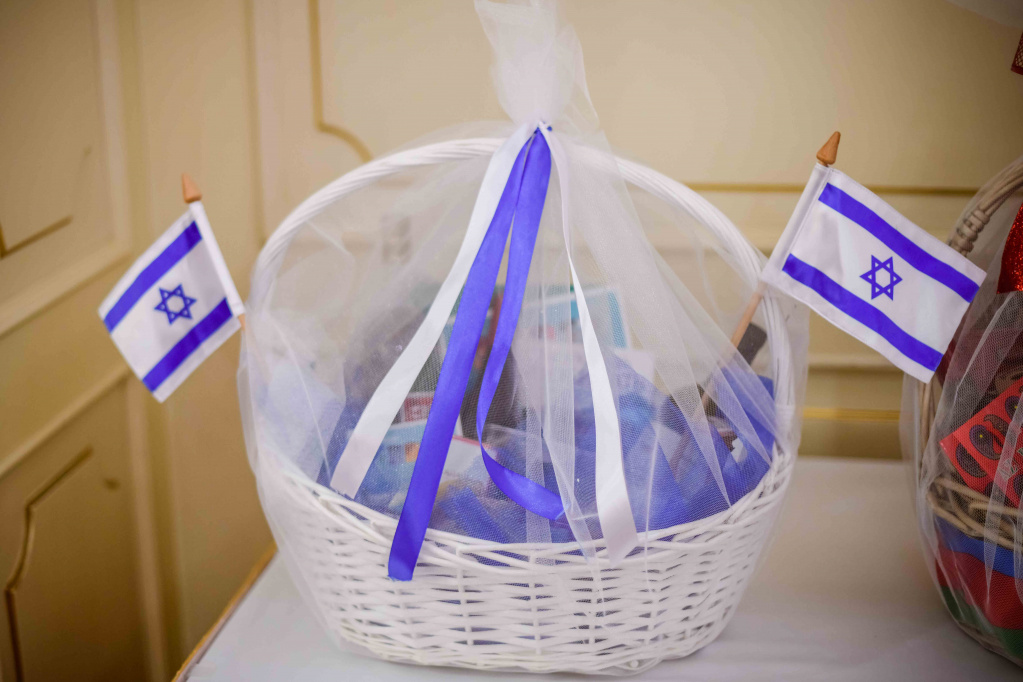 Berry-based alcoholic beverage, red wine, white wine, dark chocolate, caramel chocolate, two kinds of black coffee, ginger and apricot tea, white chocolate, dead sea cosmetics: face mask, mud mask, soap, hand lotion; Jerusalem ceramic cup, books of Avi Jorisch "Thou Shalt Innovate", booklet about tourism.
Embassy of Indonesia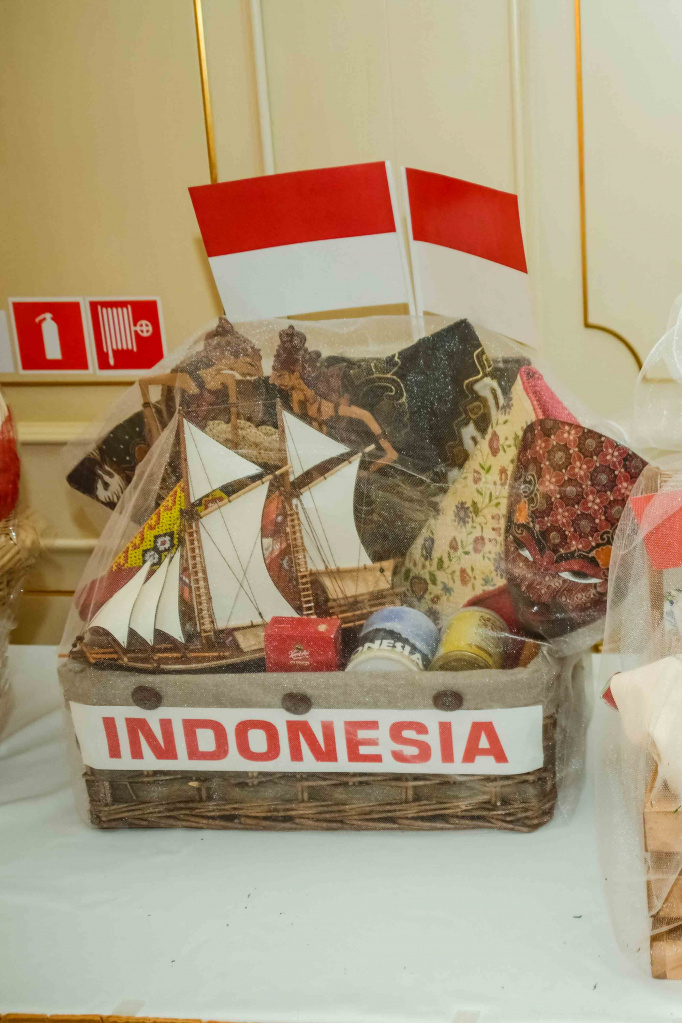 Indonesian coffee, handmade products, fan, traditional Indonesian material, souvenirs.
Embassy of Italy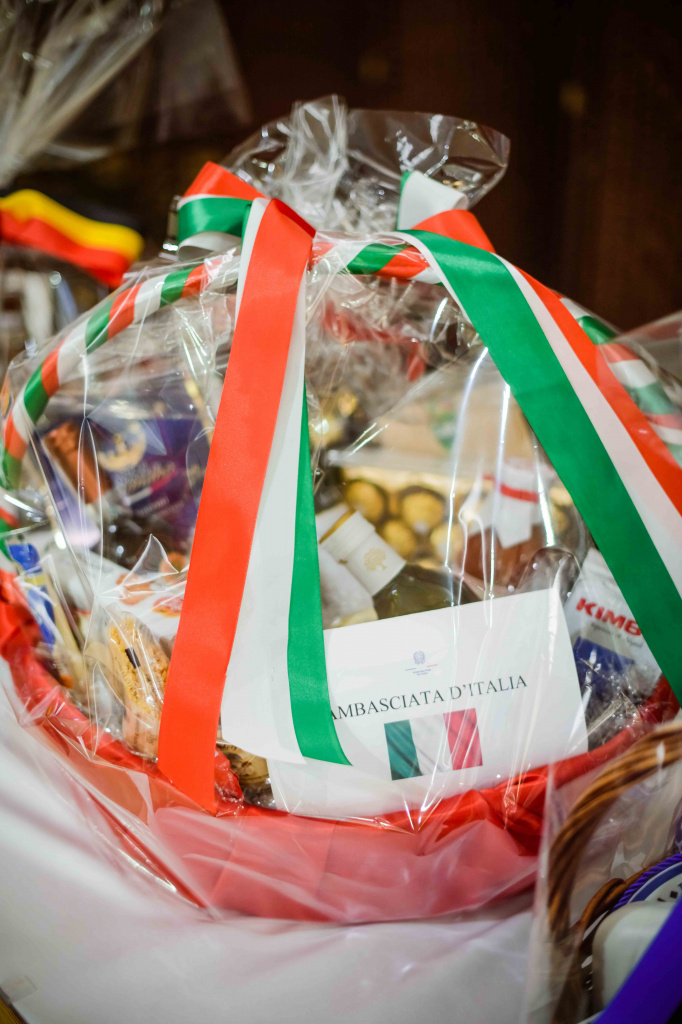 Prosecco, olive oil, Italian pasta, a few sauces, sweets, coffee.
Embassy of Latvia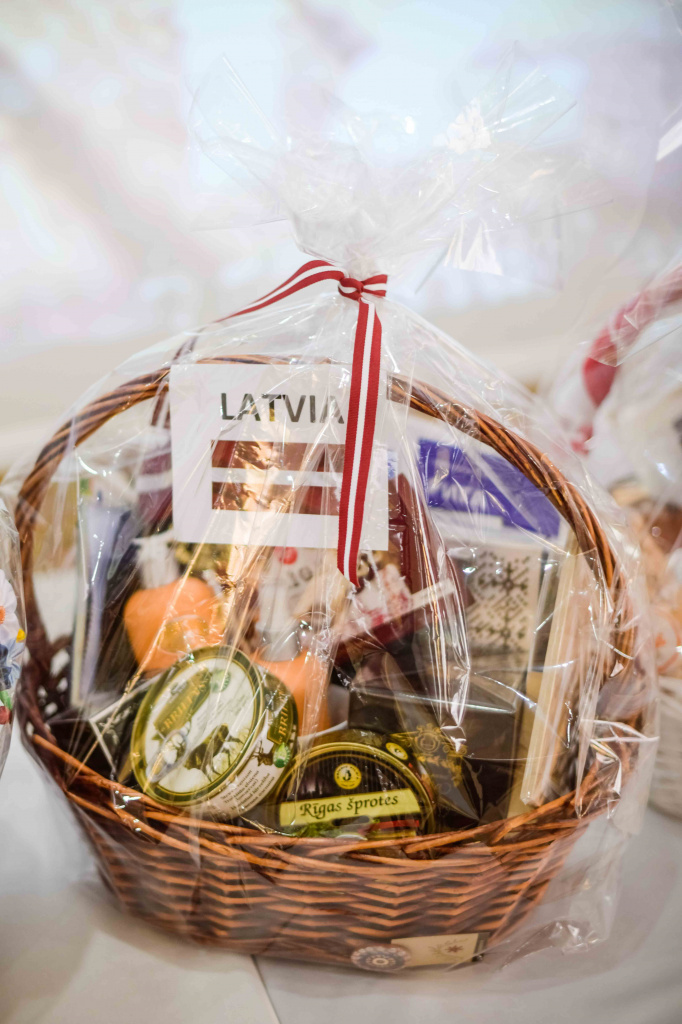 Laima chocolate, canned game Baltic Wild, Riga sprats: Brivais and Kaija, black balm, notebooks, souvenirs.
UN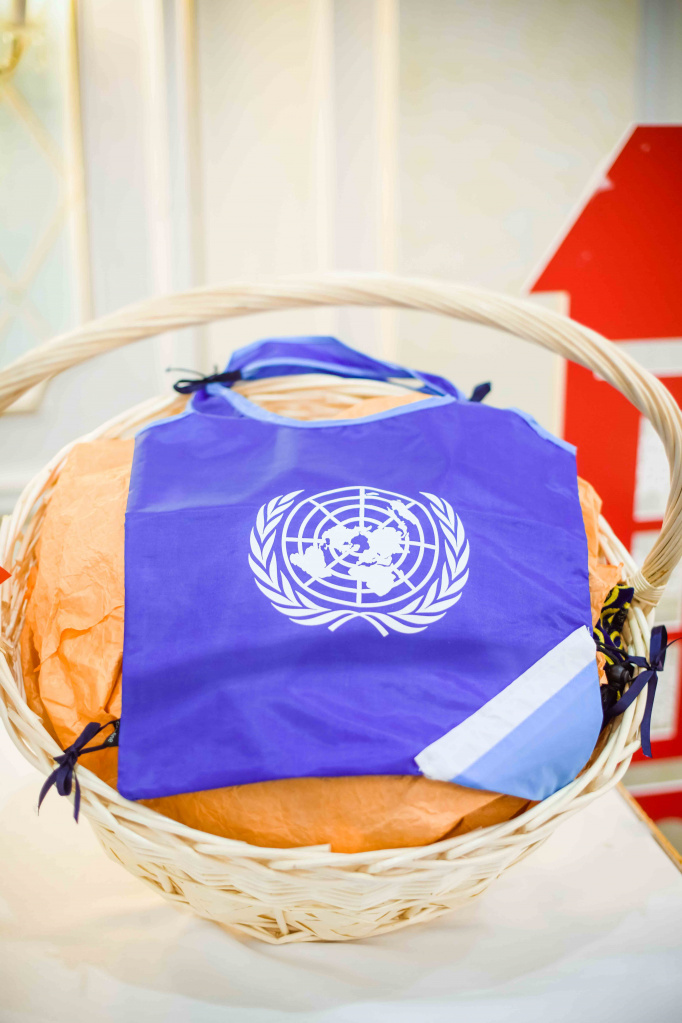 Eco shopping bag, water bottle, t-shirt, products from the official UN store in New York.
Embassy of Slovakia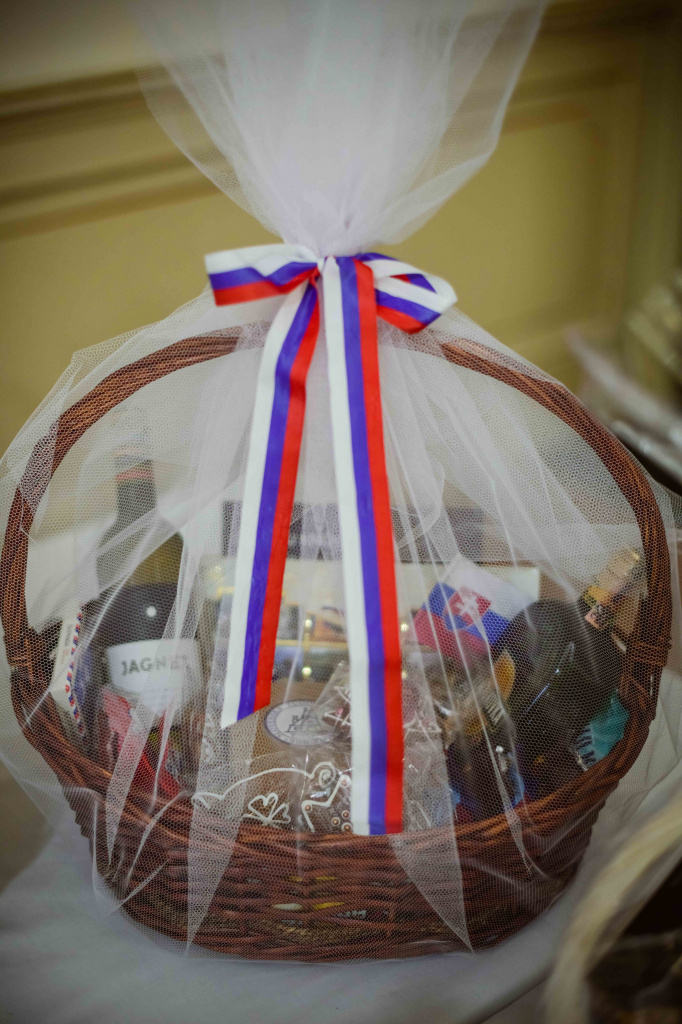 A bottle of Slovak wine, a bottle of Demänovka liqueur, sweets, ceramics, homemade gingerbread.
Embassy of Ukraine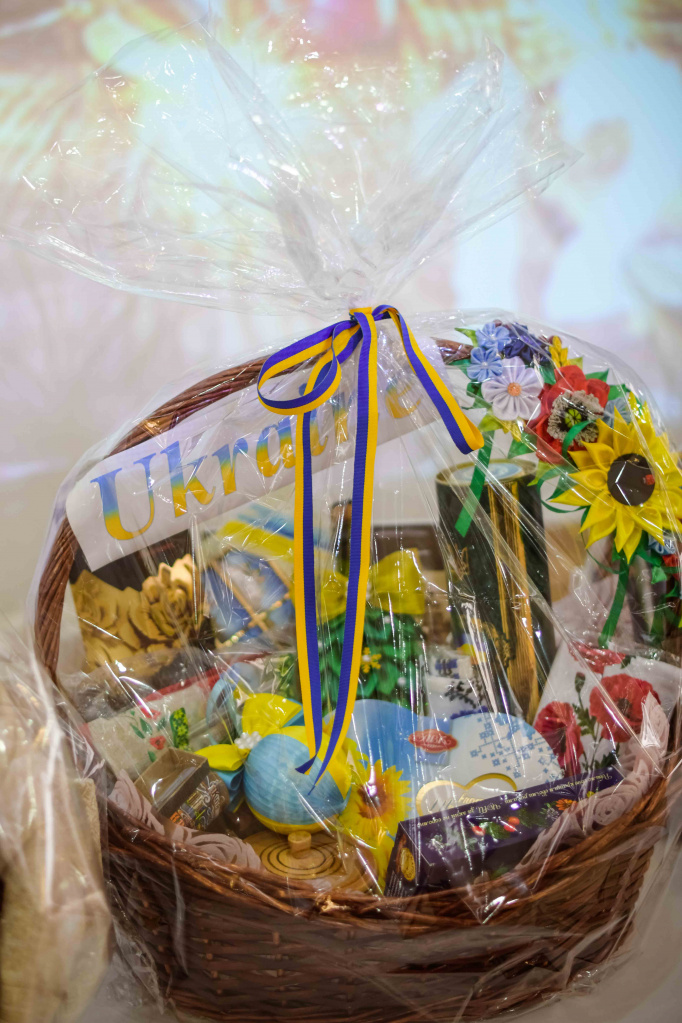 Wooden box, Christmas tree toy, kitchen set: apron, potholder, mitten, embroidered towels, pano with Kyiv view, sweets, Carpathian tea, wine, champagne, vodka.
Embassy of the Czech Republic
Different types of chocolate, Becherovka liquor, waffles, the mug with Prague image, brochures for those who want to visit the country.
Embassy of Switzerland
Colored pencils, Swiss chocolate, wine, Swiss knife in the form of a credit card, memory stick, hat.
Embassy of Japan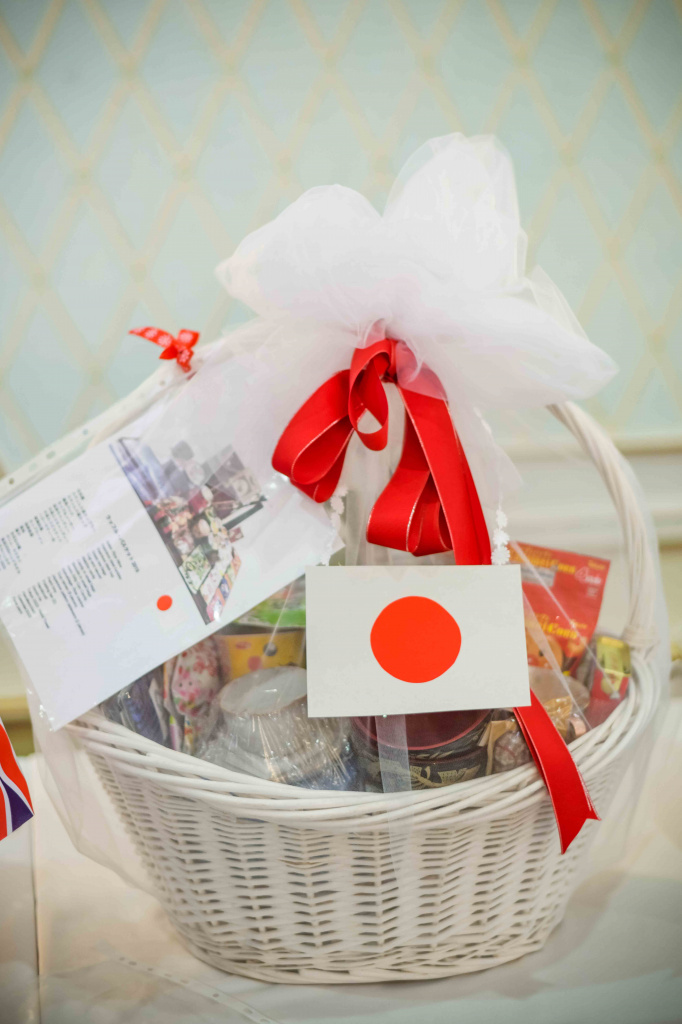 Sake, stainless steel glass and cup, packaged green tea, matcha, candy, cookies, Hello Kitty candies, rice crackers, ramen in a cup nine pieces, Japanese tableware with patterns, paint tray, fan, handmade products, denim tie, hand towel Tokyo 2020, 2020 calendar, scarf, face mask.
Date and time: December 1, 11:00-18:00
Address: Saryarka 4, Radisson Hotel, Astana
Entrance fee: 500 tenge