Astana
Founded in 1830 as a settlement of Akmolinsk, it served as a defensive fortification for the Siberian Cossacks. The city was renamed Tselinograd and after that changed to Akmola, the modified original name meaning "a white grave". Akmola replaced Almaty as the capital of Kazakhstan. On 6 May 1998 it was renamed Astana, which means "the capital city" in Kazakh.
---
Almaty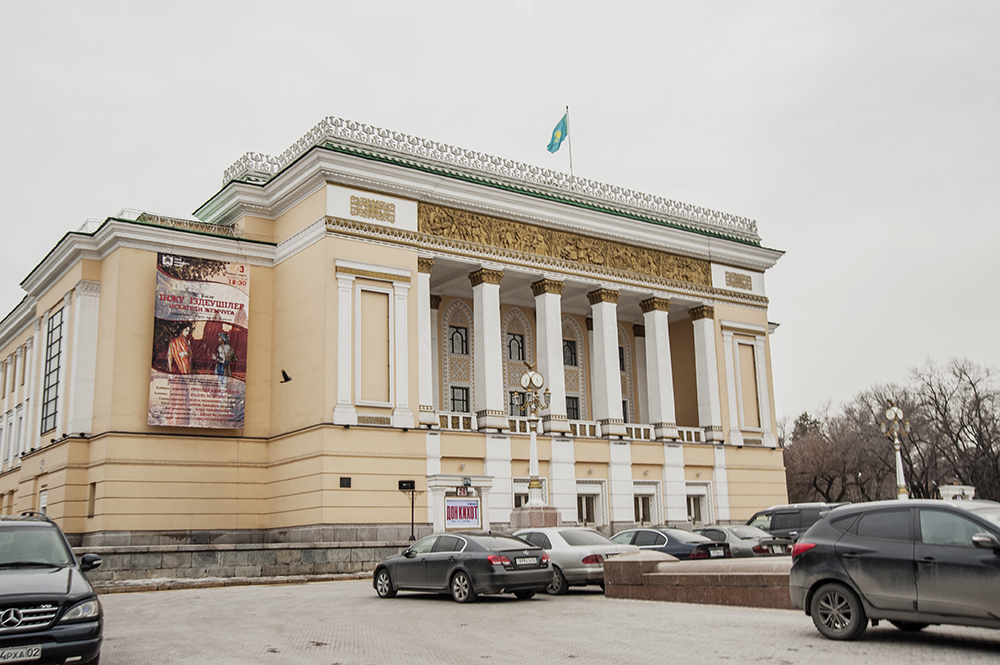 The name Almaty has its roots in the medieval settlement Almatu that existed near the present-day city. A disputed theory holds that the name is derived from the Kazakh word for ''apple'', and is often translated as "full of apples". Originally, it was Almatau, which means Apple Mountain. The Russian version of the name was Alma-Ata (in Kazakh — Father of Apples); however, since gaining its independence from Russia, the use the Kazakh Almaty is accepted.
---
Shymkent, Chimkent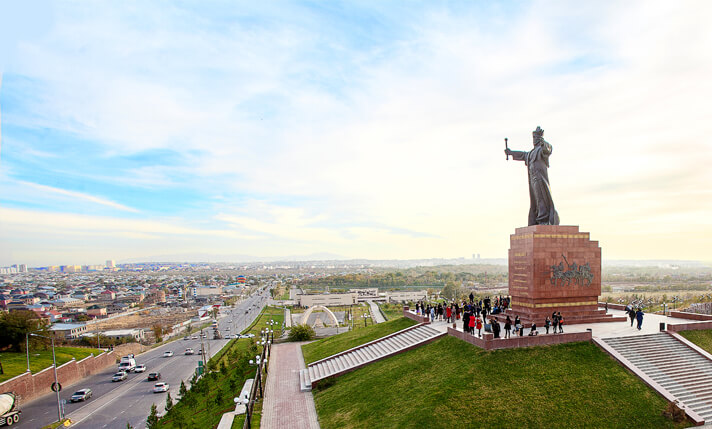 The name Chimkent comes from two Uzbek words chim,meaning turf and kent (or kand) — meaning city. Together, Chimkand or Chimkent for "city in the grass/turf". Shymkent was founded in the twelfth century as a caravanserai to protect the Silk Road town of Sayram, 10 km to the east. Shymkent grew as a market center for trade between Turkic nomads and the settled Sogdians
---
Karaganda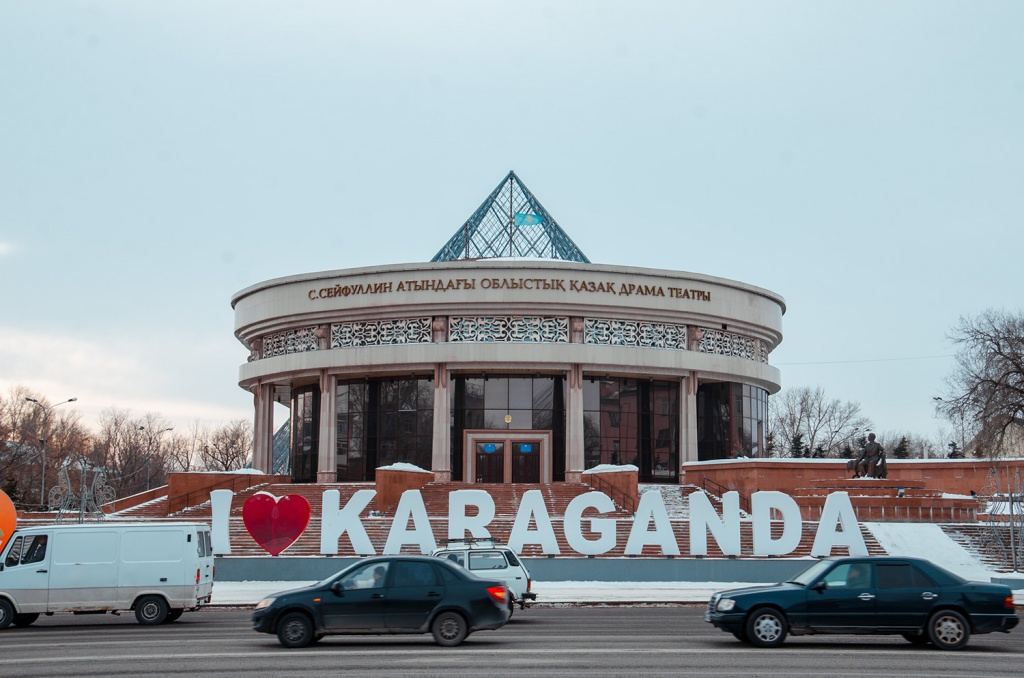 The name "Karaganda" is derived from "caragana" bushes, which are abundant in the area.
---
Aqtobe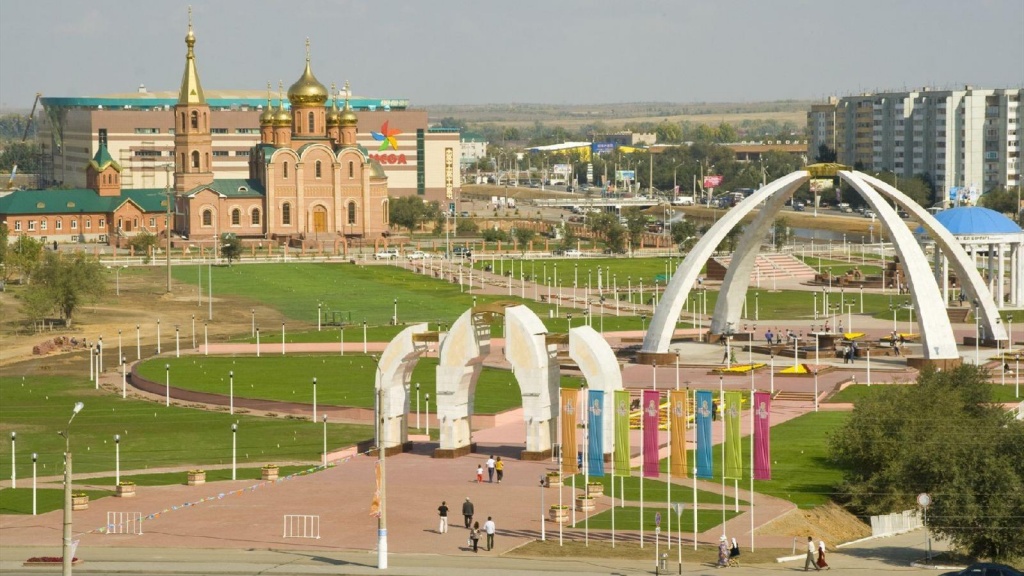 The name "Aktobe" comes from two Kazakh words "Ak" and "Tobe". The name is a reference to the heights on which the original 19th century settlement was located.
---
Pavlodar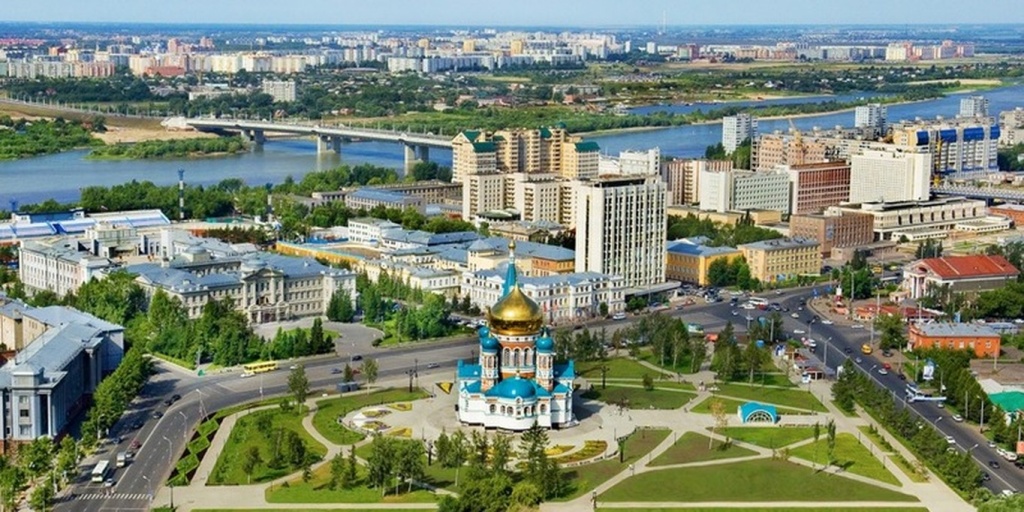 One of the oldest cities in northern Kazakhstan, Pavlodar was founded in 1720 as Koryakovsky, an Imperial Russian outpost. The name Pavlodar means The Gift of Paul, and was chosen to commemorate the birth of the Grand Duke Paul Alexandrovich of Russia.
---
Oskemen, Ust-Kamenogorsk
The city was founded in 1720 at the confluence of the Irtysh and Ulba rivers as a fort and trading post named Ust-Kamennaya. It was established according to the order of the Russian Emperor Peter the Great, who sent a military expedition headed by Major Ivan Vasilievich Likharev in the search of Yarkenda gold.
---
Semey, Semipalatinsk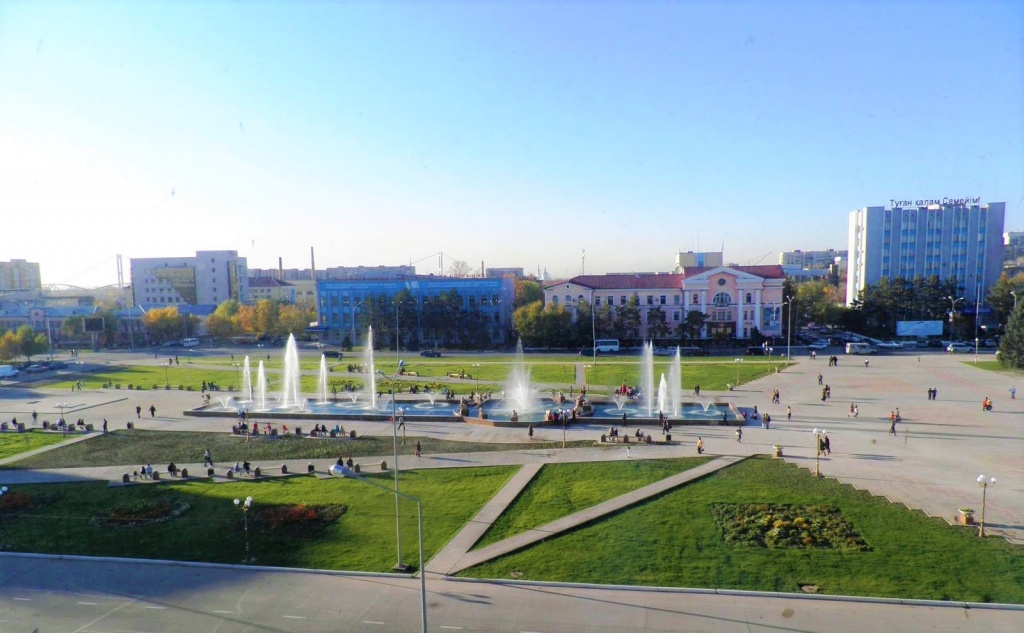 The first Russian settlement in the area dates from 1718, when Russia built a fort beside the river Irtysh, near a ruined Buddhist monastery. The monastery's seven buildings lent the fort (and later the city) the name Semipalatinsk (Russian for "Seven-Chambered City").
---
Oral, Uralsk
Oral, founded in 1613 by Cossacks, was originally named Yaitsk, after the Yaik River, the name of the Ural river at the time. Because the Yaik Cossacks (Ural Cossacks) sided with the insurrectionists during the rebellions of Stenka Razin and Pugachev, Empress Catherine II declared on January 15, 1775 that the Yaik river would henceforth be renamed the Ural River and Yaitsk would be known as Uralsk.