The Lotus Temple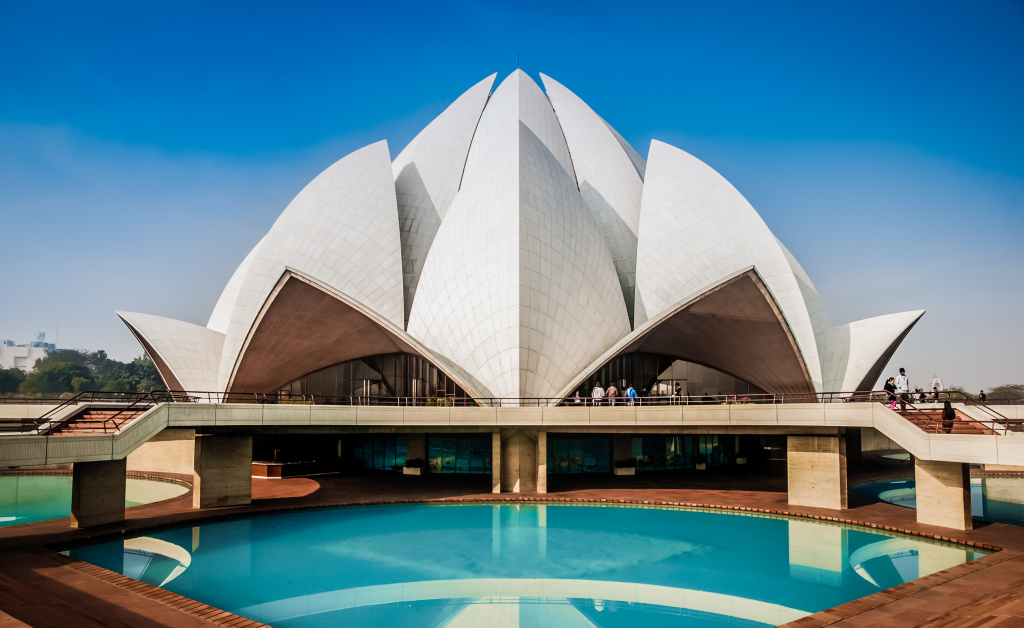 The main temple of Bahá'í House of Worship opened to the public in 1986 and located in Delhi, India. Notable for its flowerlike shape, it has become a prominent attraction in India. Lotus Temple is open to everyone, regardless of religion or any other qualification. The Lotus Temple has won numerous architectural awards and named the most visited building in the world.
---
Khan Shatyr Entertainment Center
Giant tent-shaped entertainment center in Nur-Sultan, Kazakhstan. Inside the neo-futuristic building, you will find various entertainment options from upscale shopping boutiques to a relaxing indoor beach resort.
---
The Piano House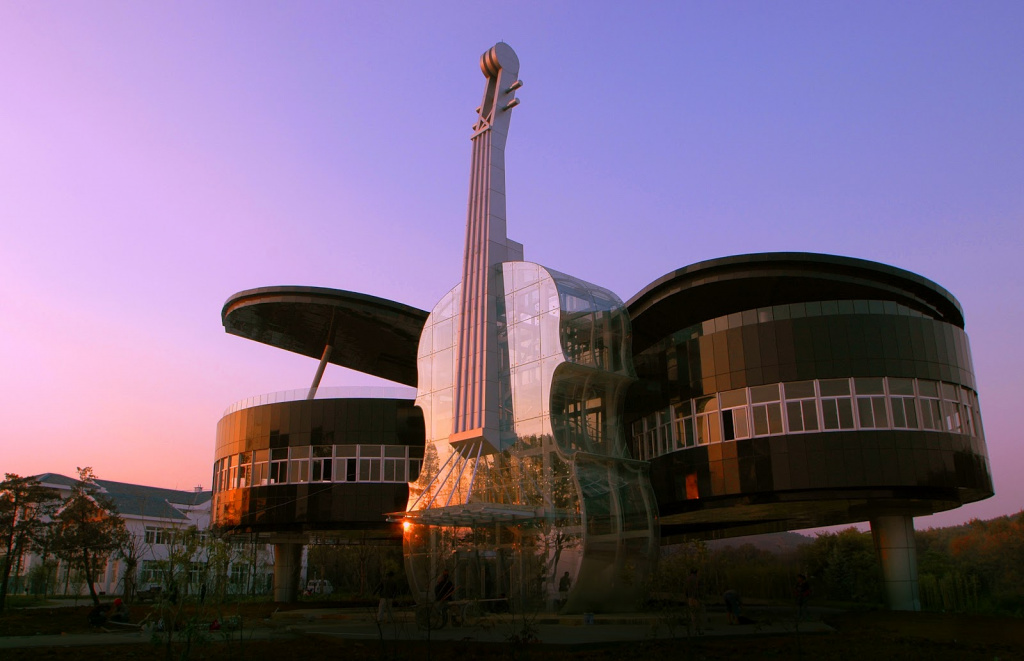 Unique-looking building located in Huainan, China. The Piano House was built by the local government to draw interest to the newly developed area. It's also a place where music students from the local college can practice and perform. A gorgeous transparent violin is attached to the piano building, which features a staircase that connects the two giant instruments.
---
Flower Dome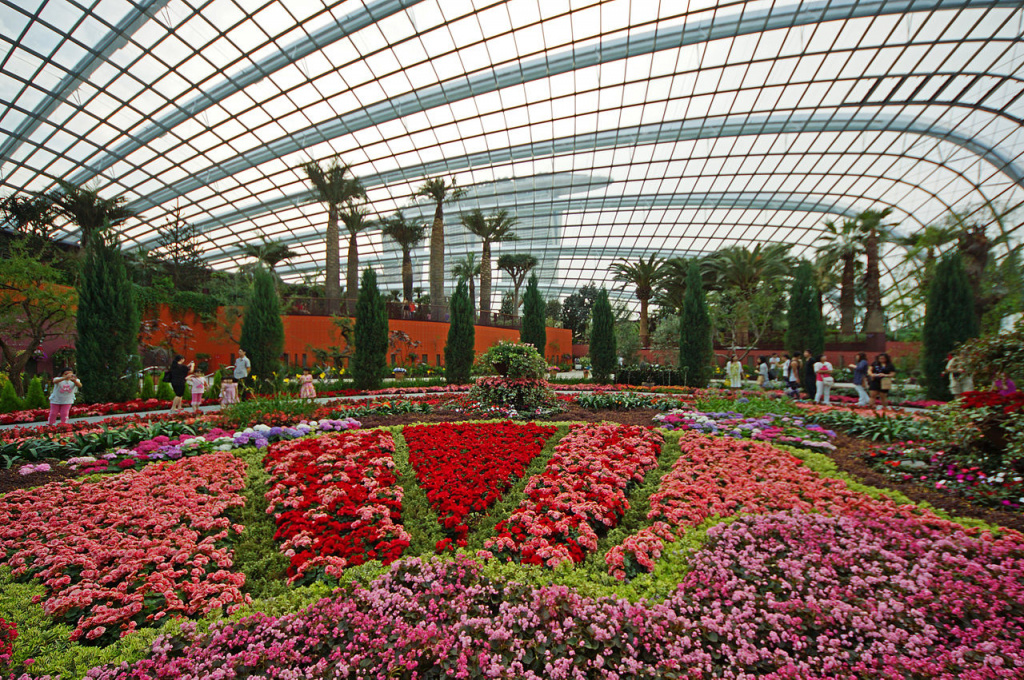 Flower Dome is the largest indoor flower conservatory in the world, located in Marina Bay, Singapore. The building is the home to some of the most exceptional plants found in tropical regions.
---
Wat Samphran Dragon Temple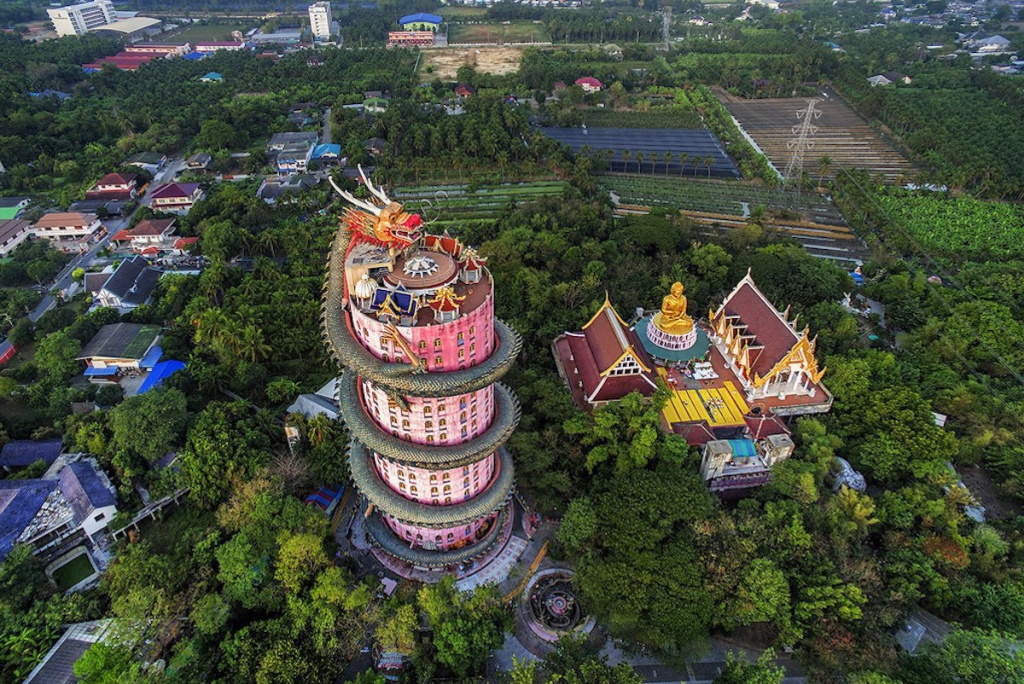 Buddhist temple located near Bangkok, Thailand. The temple is notable for its 17-story tall pink cylindrical building with a gigantic red-and-green dragon sculpture curling around the entire height.
---
Esplanade Theatres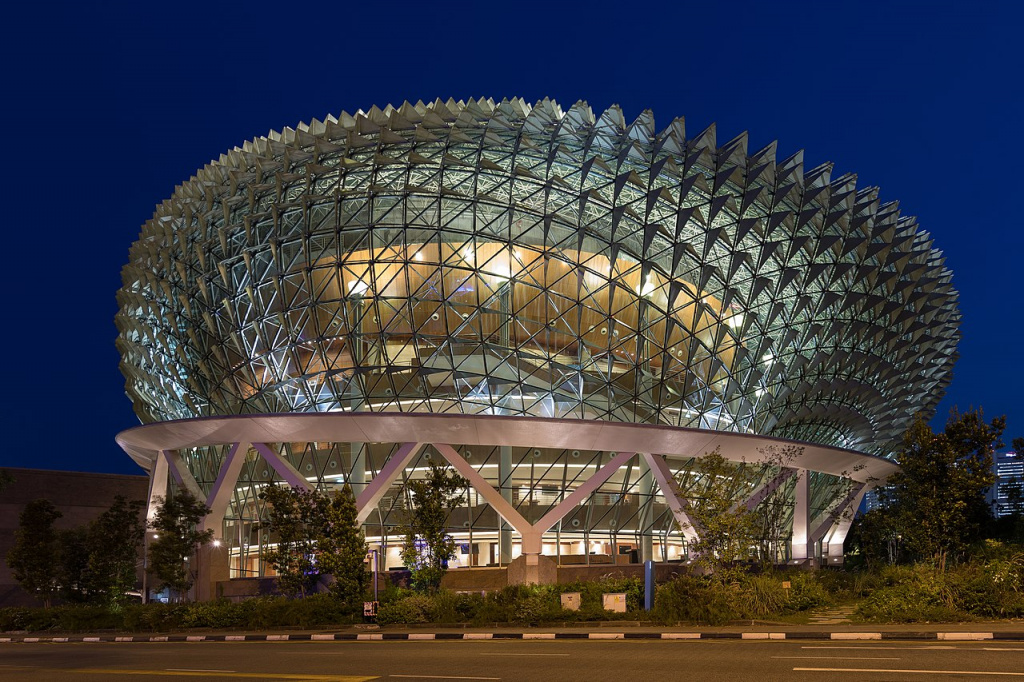 Performing arts center in Singapore. It was named after the nearby Esplanade Park. The two halves of the durian are spread out on the shore of Singapore Bay. Inside them are theater halls and exhibition centers. The theater consists of a concert hall that seats about 1,600 and a theatre with a capacity of about 2,000 for the performing arts.
---
The Elephant Building
One of the well-known buildings in Bangkok, Thailand. The building resembles an elephant, measures 335 feet high with 32 serving floors. The Elephant Building considered one of the iconic buildings in the world.
---
The Ring of Life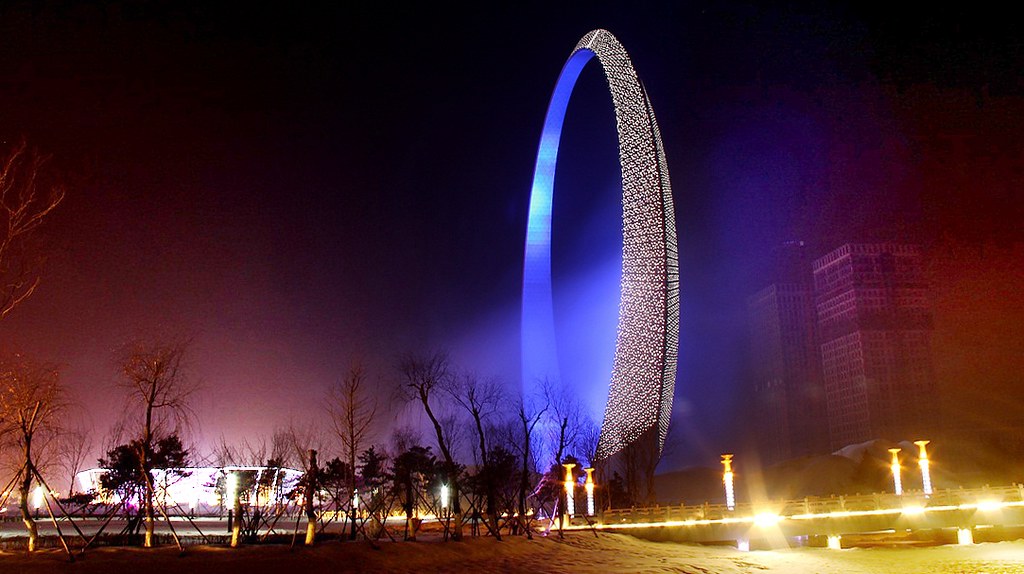 A stunning landmark in the Fushun, China. It is built with an observation deck accessible by elevator, as well as 12,000 LED lights. Sightseeing landmark was built to attract a tourist industry to the region. To achieve its iconic "circular" centerpiece, this 515-foot stunner is made from 3,000 tons of steel.