Karyn burme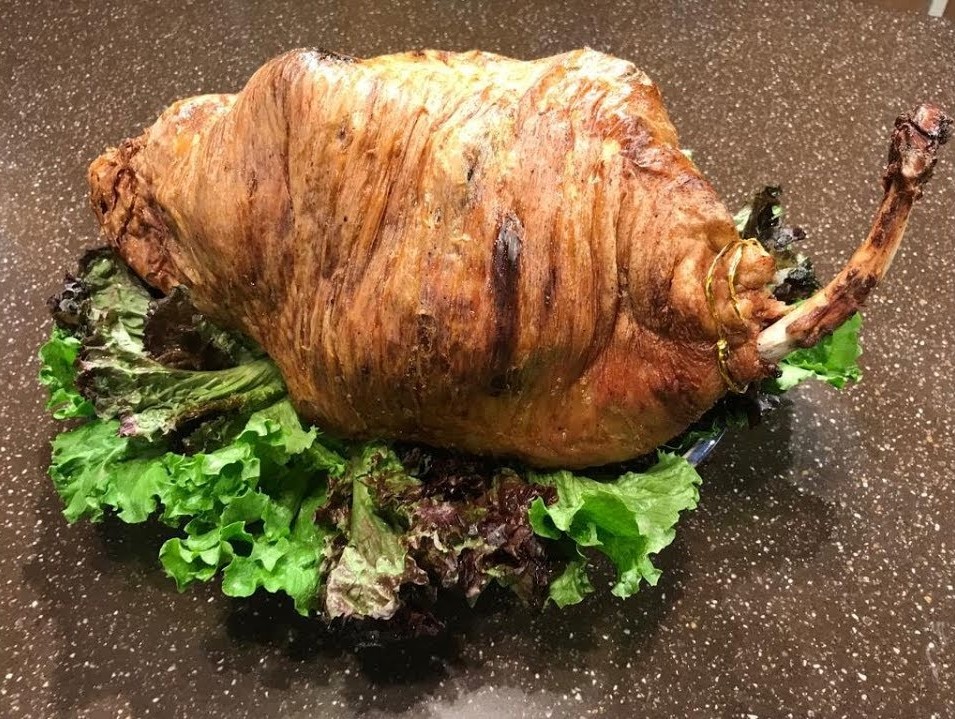 Karyn burme is one of the nomadic people's cuisine dishes — sheep's stomach stuffed with meat and spices.
The technology of cooking was different in different regions of Kazakhstan, but it always was baked in the oven at home or on the street, or even on coals in the ground in its own juice. Necessary to properly clean the stomach, to tar it or even smear with clay.
Soup «Bylamuk»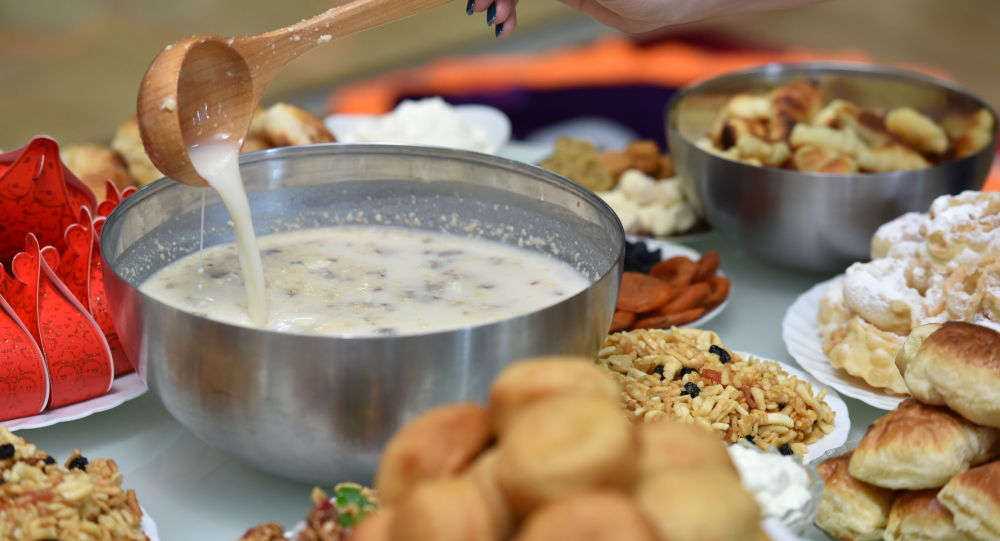 The soup mainly cooked in the Southern and Western regions like Kyzylorda and Aktobe regions.
The soup «Bylamuk» considered curative and was given to the mothers to make their milk more healthy. The soup is useful for both mother and child.
It is made from millet, flour, milk with adding homemade may oil and seasonal berries.
Sube oramasy
The dish cooked in the West, in the Mangystau region. It is a roll of meat from the outside of the ribs wrapped with herbs or vegetables that grow in a particular region. For example, carrots and garlic.
Beshbarmak with spices and plant roots
Previously, in the North beshbarmak was served with different spices, plant roots, founded in the steppe. The dish turned out to be rich in useful properties.
Ulpershek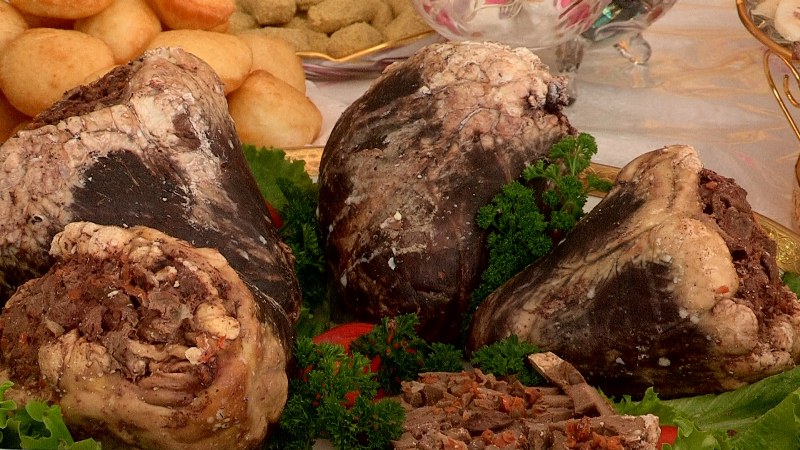 Ulpershek is a dish that fathers gave to their daughters as a gift. This meant that parents love their daughter and waiting for her visit.
The dish prepared from the heart of the horse, stuffed and then kept in a bag of flour for a month. After that, it can be cooked.
Syrbaz kuyrdak
Syrbaz kuyrdak is a well-known dish of Kazakh cuisine, cooked in milk or kumis. Fresh meat poured with the milk and stewed under the tightly closed lid.
We thank for the help in creating the article Gulmira Shazhanbayeva.