Den Bekmurzayev, marketer, Hometown – Almaty
Living in Krakow, Poland
Earlier I hadn't known of couchsurfing. Having graduated from the university, I went to China to study. There I learned a lot of interesting things and made new friends. One of them was Australian, she showed me many interesting sites and applications. By that time she had visited more than 30 countries, including Kazakhstan. I was obliged to show her our mountains, ski resorts, Medeu. She was just delighted with the country and was pleased with our hospitality. Listening to her stories, I started to desire to try it all. After that, I registered at couchsurfing.com.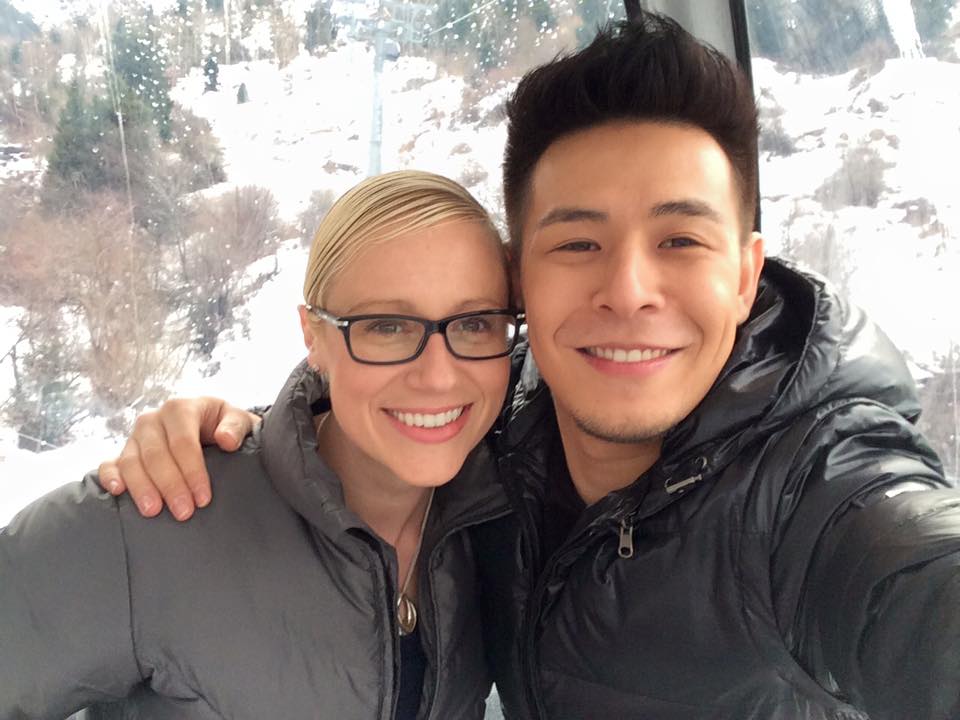 Since I lived alone in a two-room apartment, I always had a free place for friends, and now for couchsurfers. I was very worried at first having guests at home, but then realized that people are mostly open, moreover, they have a lot of experience in traveling, by hitchhiking as well. I had guests from Australia, Germany, Taiwan, Hong Kong, Russia, Kazakhstan, Ukraine and China.
Each guest has a personal reason to travel: someone just got tired of work, quit and went to conquer the world, someone has a certain route to travel, someone's looking for adventures, someone is in a search of new friends or tranquility. Every couchsurfer has a purpose.
Once I had a couchsurfer who hadn't got a local phone number and any Internet access. We arranged our meeting at 18:00, but he wasn't there at that time. I began to worry, I thought that he got lost. Then I printed out my guest's photo, stuck it on my T-shirt and started running around the bus station looking for him. There were a lot of people around, many of them were foreigners, but my couchsurfer was not there. After some time I came in a fast food restaurant and saw him. He was confused, not knowing what to do and trying to connect to Wi-Fi and contact me. I was so happy to see my guest, as if I found a relative on the program "Wait for me".
My advice for the beginner travelers: don't be afraid – just try. I think that couchsurfing gives us a good opportunity to diversify our lives with new people and events, impressions and experiences.
---
Diaz Adil, programmer, Hometown – Atyrau
Living in San Jose, CA
I joined the Couchsurfing community in 2013. That time couchsurfing was a new project. Since I could not provide my guests with housing that time, I was a guide in the city, showed local sights. Mostly the people came to work.
Once we drove into the territory, which, as it turned out later, was private property. We took photographs all around the place, as it was picturesque. As a result, we were detained and asked to delete all photos. Finally we did not lose photos, because we did not delete them completely.
As for couchsurfing, I advise everyone to try this unusual experience, because you can visit different places and get to know interesting people.
---
Vlada Zhemerikina, senior specialist in BTL, Hometown – Temirtau
Living in Kaliningrad
Temirtau is a small city in the Karaganda region. It doesn't matter where you were born, but what you want. I began to travel quite early in our country. I knew that our people are mostly open, kind and hospitable. I was introduced to couchsurfing program by foreigners, and at first I did not trust it much, since I always had a place to stay in the CIS countries.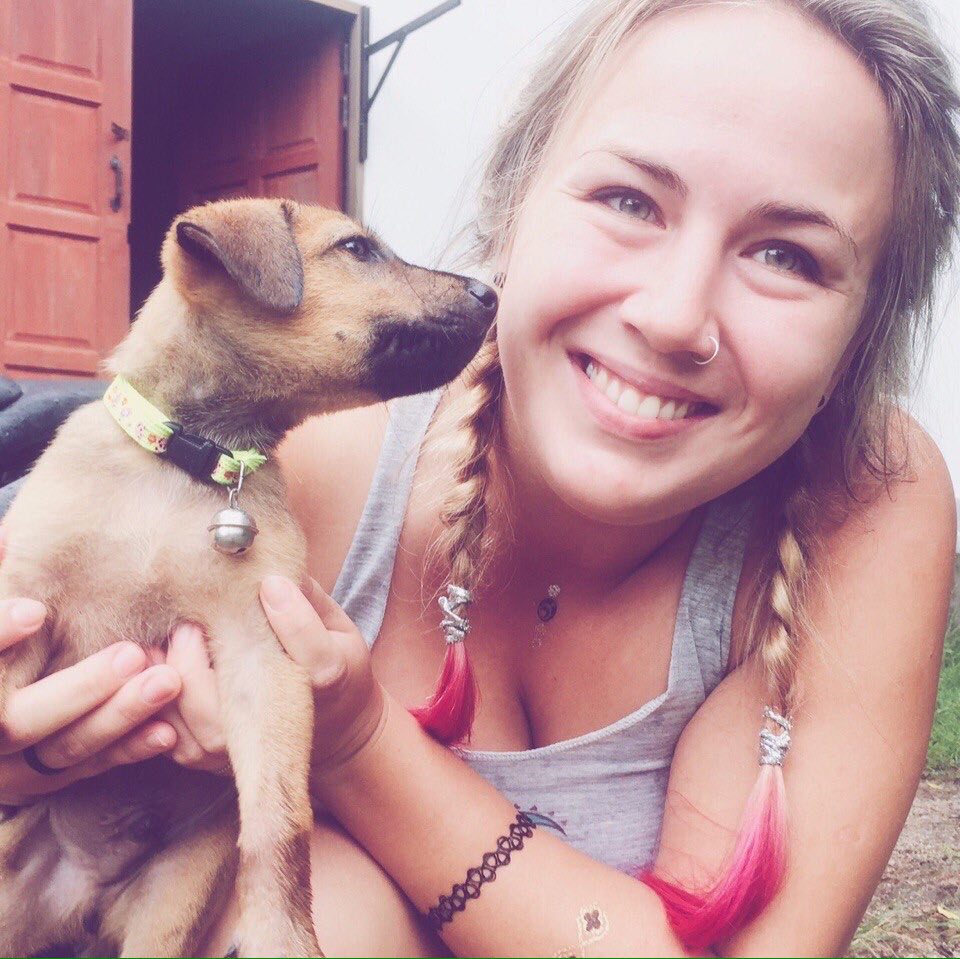 For the first time I used couchsurfing in Kazakhstan. A guy called Roma met me and my friend in Almaty, gave the, explained how to get to it, and went away. I was pleasantly shocked by his simplicity. After all, he entrusted his apartment to strangers!
Then I left for America, yet there I was looking for a place to stay in a bit different way. I wrote many messages on VKontakte and received many refusals. However, people from Kazakhstan were very hospitable. They allowed me to live with them in America, in Malaysia, in Thailand. All of them were men, they gave me a strong sense of security and protection abroad. I cooked them borsch, charlotte-pie and olivier salad, for which they were grateful.
When I started renting a house in New York, I began to receive guests. There were a lot of guys from Kazakhstan: friends, acquaintances, those who wrote on social networks, on couchsurfing.com and those whom I met on the subway.
Couchsurfing means a lot to me. It symbolizes a friendship of peoples all over the world. This site teaches us to be open and kind in such a big world. Travelling is always a stress. You can deal with the stress in an alien place only with the help of people who are "yours". In Kazakhstan we were brought up to be friends anywhere. It helps in difficult moments. The language barrier sometimes is a problem, yet you know that you can find your people anywhere. That inspires, undoubtedly.
---
Talant Aktanzhanov, Hometown - Almaty
Living in Louisville, Kentucky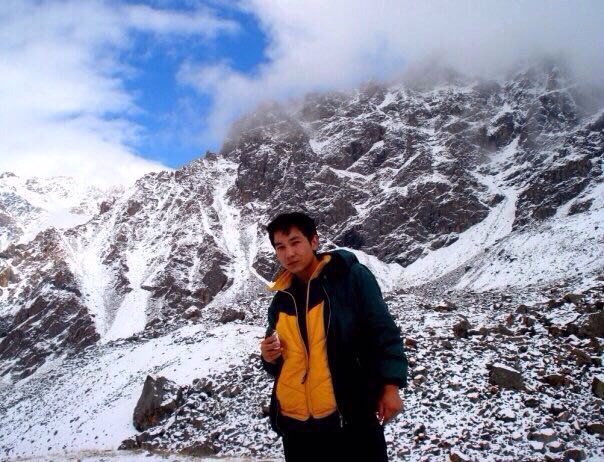 The first time I saw information about couchsurfing on my friend's Facebook account. I forgot about it afterwards and remembered about it only when had to go to New York. I found couchsurfing site, logged in and tried to find people who would receive me. In the end I couldn't come to agreement with anyone. But my account remained on the site and a couple of months later I received a request from a girl who wanted to stay with us. My wife and I decided to receive her and show our Kazakh hospitality. That girl was Amanda, she was flying from Nashville to Denver. I think Amanda liked the time she spent with us.