Wooden tableware
Wooden tableware has national ornaments. Today beshbarmak astau (wooden plate for a national meal) is getting its popularity.
---
Zhuzik
Zhuzik is a ring. Both women and men used to wear it, now worn only by women.
---
Kamshy
Kamshy is a whip made of ropes and belts on the handle. Currently it is used as an interior element, souvenir or a gift.
---
Masi
Masi is unisex boots with a soft shoe sole. They are often worn by old men and women now.
---
Sandyk
Sandyk is trunk, where old women usually store cloth, clothes and other expensive stuff.
---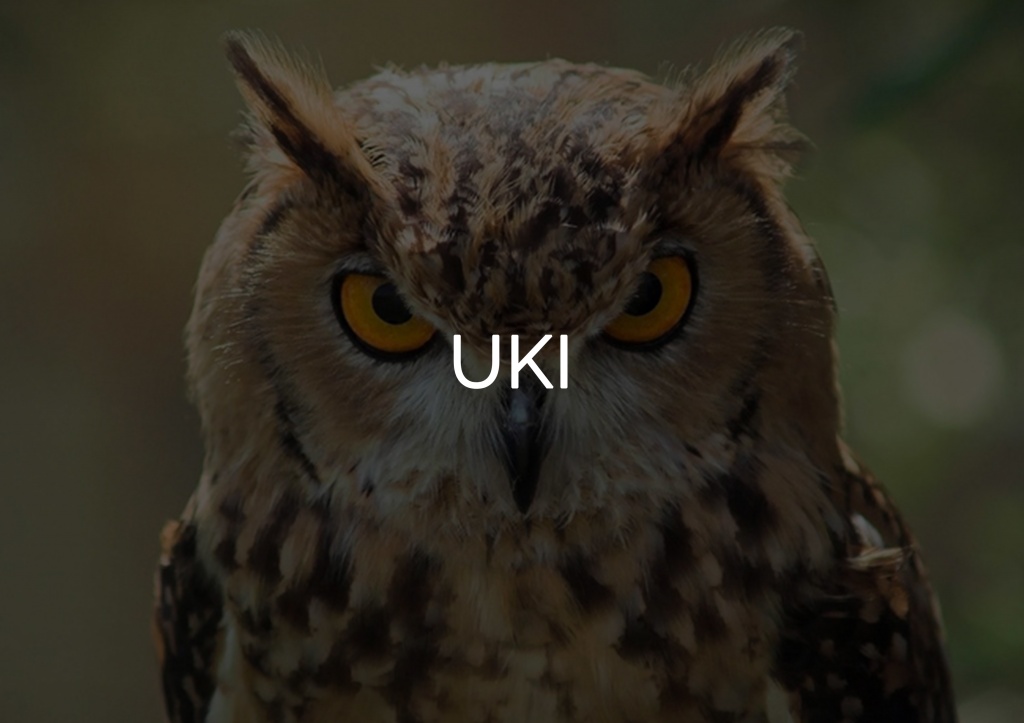 Uki is an owl feather used for dombra or a car salon decoration. The Kazakh owl is considered to be sacred.
---
Altybakan
Altybakan is a swing designed of six poles. It can often be seen in the city during Nauryz celebration in March.
---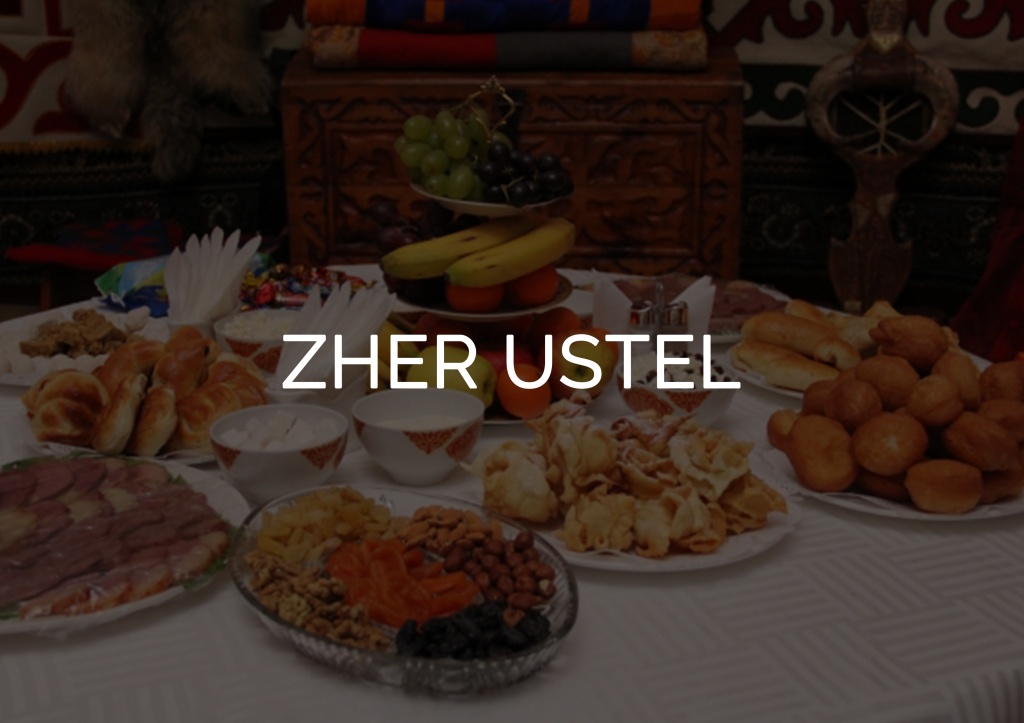 Zher ustel is a Kazakh round table with short legs.
---
Chapan
Chapan is a national male garment, similar to a gown. Nowadays it's usually given at tois, kudalyk (matchmaking party) and anniversaries. Moreover, many local designers create their own chapan interpretations, which are becoming popular among city residents.
---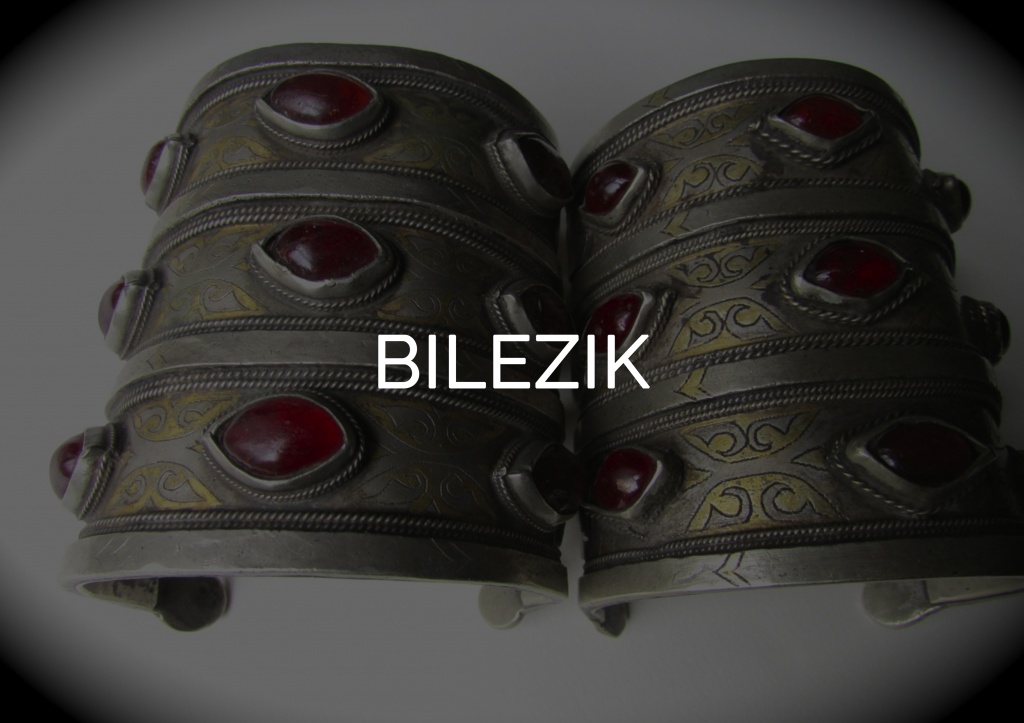 Bilezik is a bracelet, piece of jewelry made of metal or bone.
---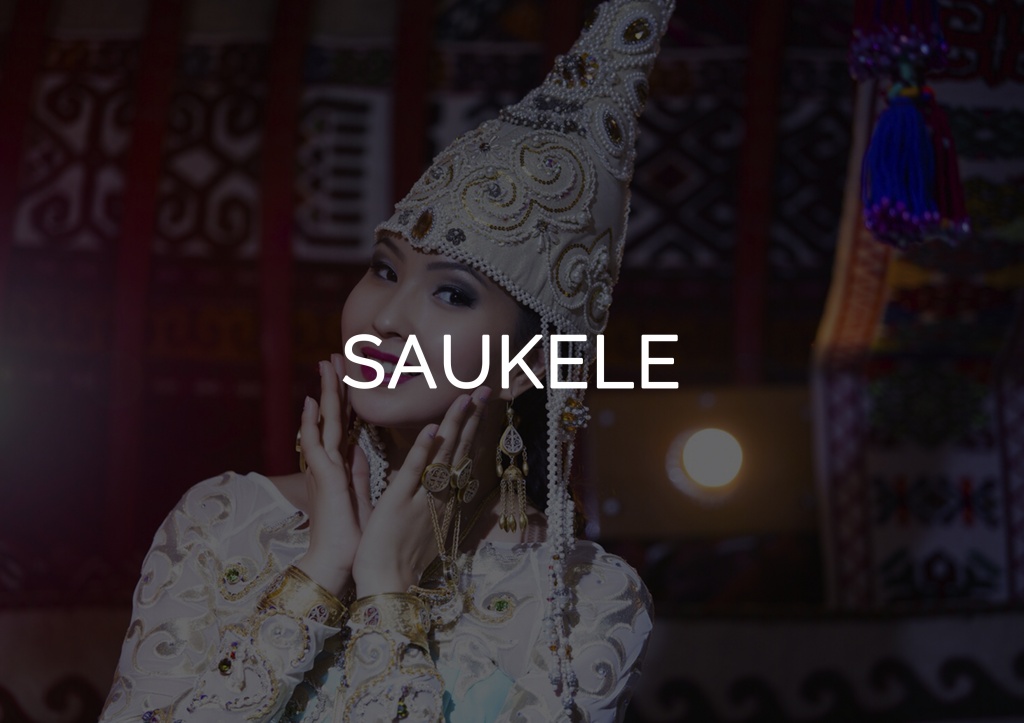 Saukele is a female headdress put on while getting married.
---
Kurak korpe
Kurak korpe is a patchwork quilt. It is included in a girl's dowry and is laid on the floor, so that guests could seat around a Kazakh table "zher ustel".
---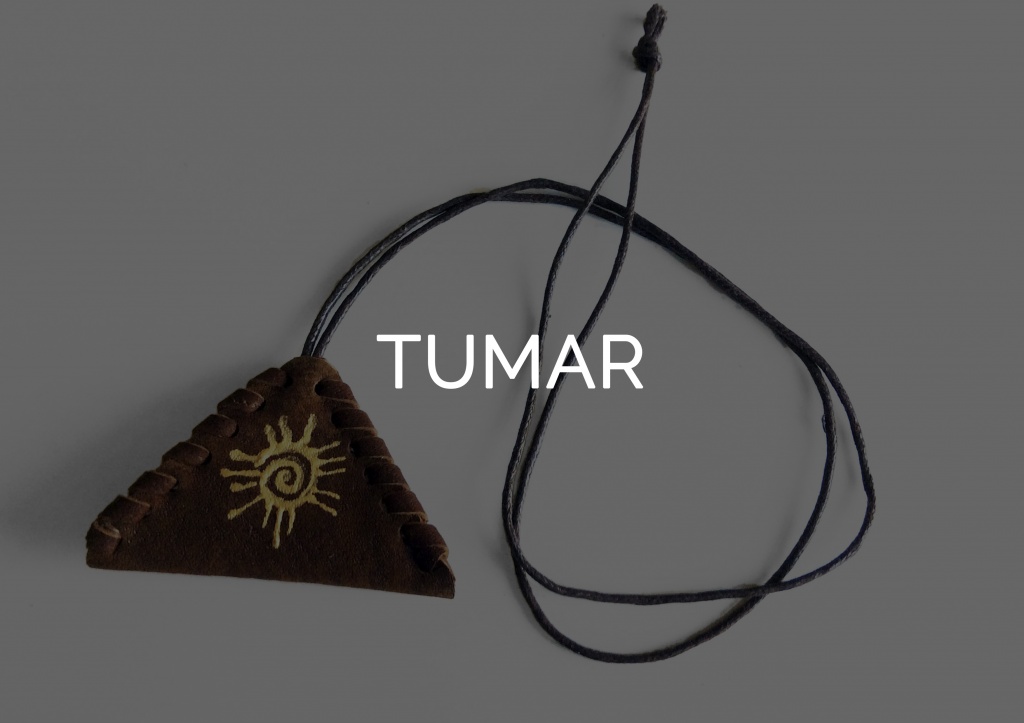 Tumar is an amulet having an adage from the Koran hid into a piece of leather.
---
Takiya
Takiya is a skullcap, Turkic male or female headdress. Nowadays it is usually worn by old men.
---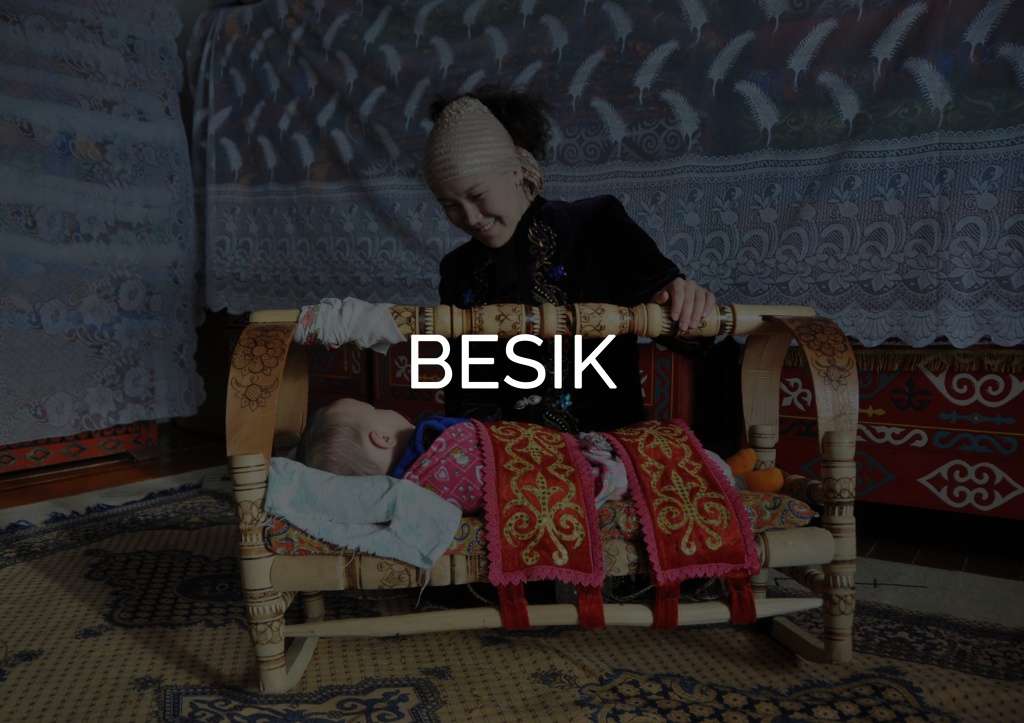 Besik is a Kazakh swinging crib.