Embankment


Every morning and evening Astana residents walk along the embankment and the park. This place changes every season: at the beginning of winter there is no one here, and in the middle of winter there are already a lot of people riding downhill and ice rink. In the summer, on the embankment, you can find little shops selling ice cream.
TSE Art Destination Gallery
A cultural space where the audience, artists, professionals from different fields interact and create a new experience. There everyone has the opportunity to learn contemporary art through exhibitions, performances, and educational programs.
This is an art space located in the historical center of Astana, which combines a gallery of modern art, educational center, experimental laboratory, art shop, and art cafe.
"Artyom" Market
Here you can feel the real life of the locals, especially on the weekends.
Astana Opera and Astana Ballet
Astana Opera was built taking into account the best classic traditions of world architecture combining the Kazakh national color, which is well emphasized in the theater architecture. This is a unique and magnificent building where world performances take place.
Astana Ballet is a unique theater with a multi-genre repertoire. It is constantly replenished with world and domestic classic masterpieces, and choreography performances.
Mega Silk Way
It hosts a lot of entertainment and interesting events for everyone. This new format of the shopping center is convenient and practical for the big city.
National Museum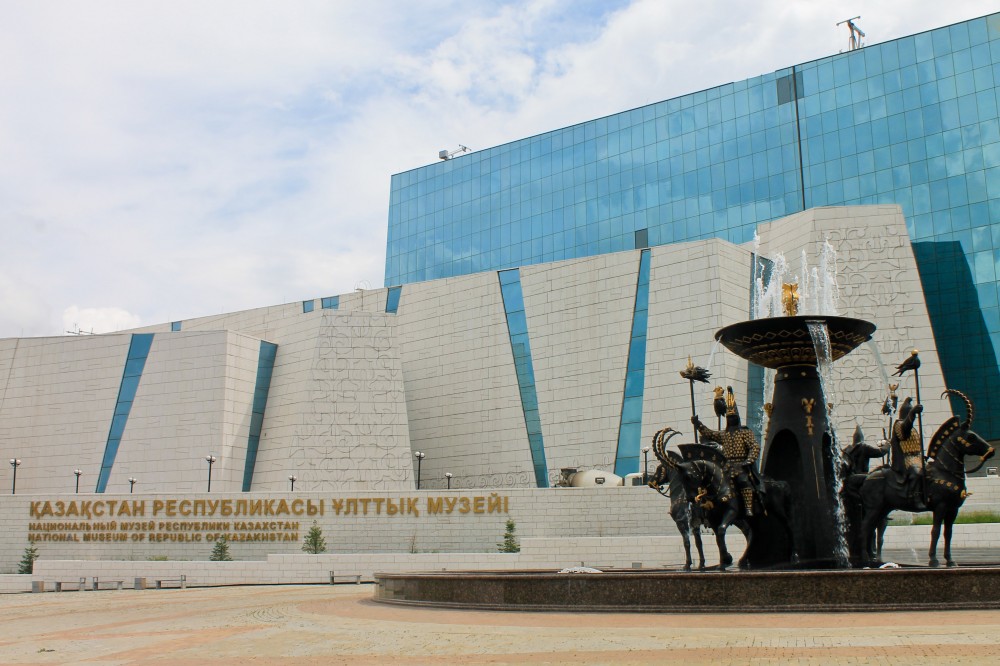 Photo source:
ainews.kz
It is considered as one of the unique and modern museums. It is one of the best museums in terms of logistics, interior design, and hall construction. Here you can be acquainted with how everything was born, how they used to live, what they used, and did.
Gorky Theater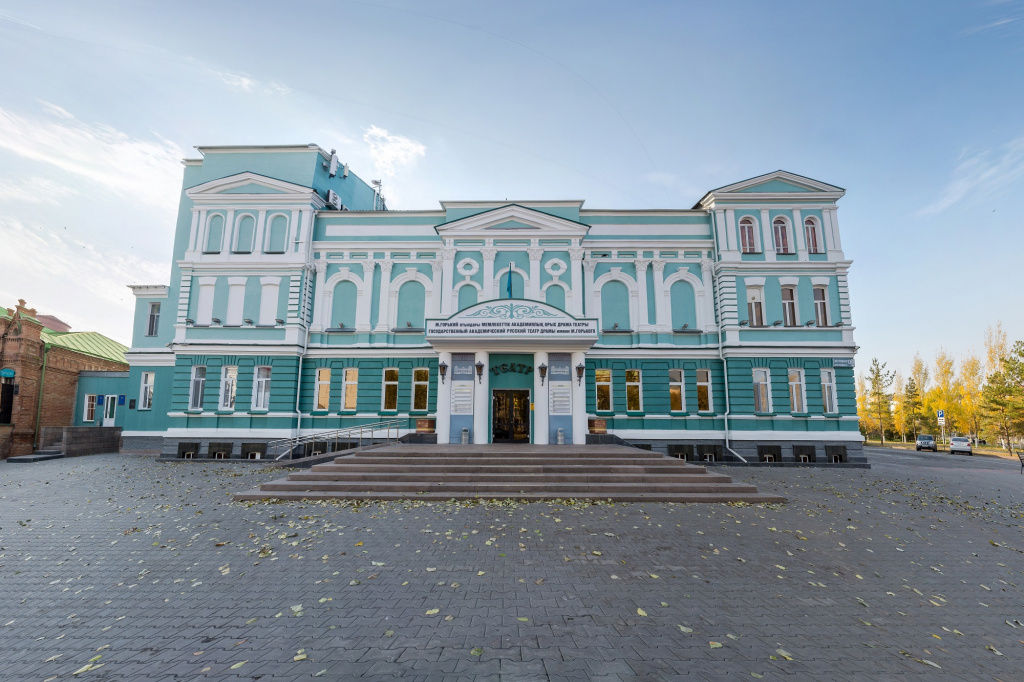 Photo source:
the-steppe.com
The capital's troupe of the theater often performs in Hungary and other countries at theater festivals. Therefore, guests are pleased to attend premieres. It feels good to be here both in winter and in summer, because there are parks nearby.
Independence Square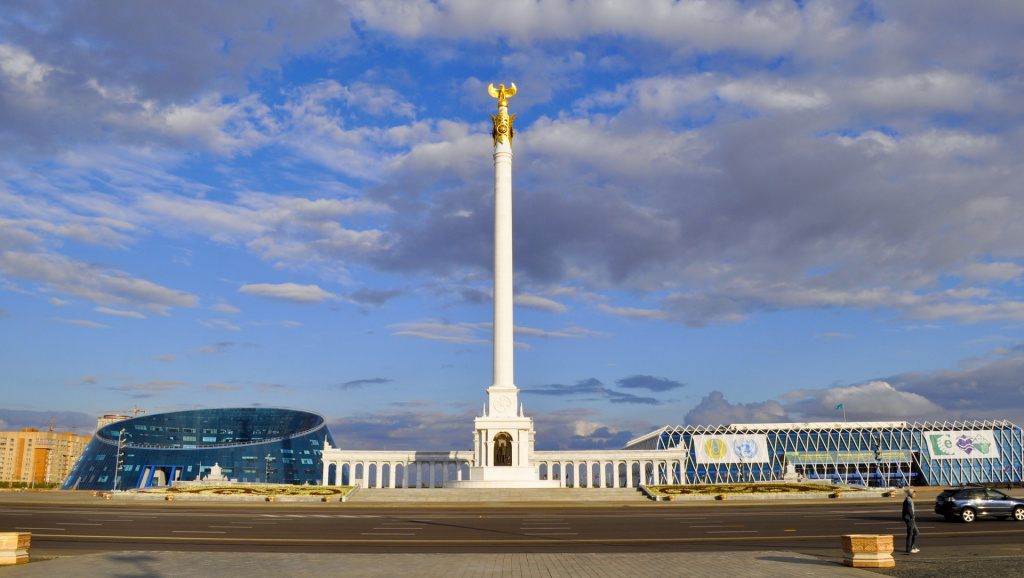 Photo source:
mustvisit.world
It reminds the main square of Budapest or squares in other European cities. If we compare in architecture, then the columns, arch, and a large column in the middle look similar. There are places where people can relax and take a walk.
Mukhtar Auezov Street
This street is beautiful any day. It has the feature of a county town built in the late 19th century. Once upon a time, there was a rich cultural life: several theaters, Russian, Kazakh, and Tatar merchants lived there. There was a best white flour factory, from where flour was delivered to the tsar.
House of the merchant Moiseyev
The merchant Moiseyev was a neighbor of the Kubrins. This house was built in 1914. In 1917, the Komsomol committee occupied it. Then this building was a hospital for WWII veterans. The whole history of Astana is felt right here. It is cozy, magically beautiful in wintertime; everything is decorated like in a fairy tale.
Saken Seifullin Museum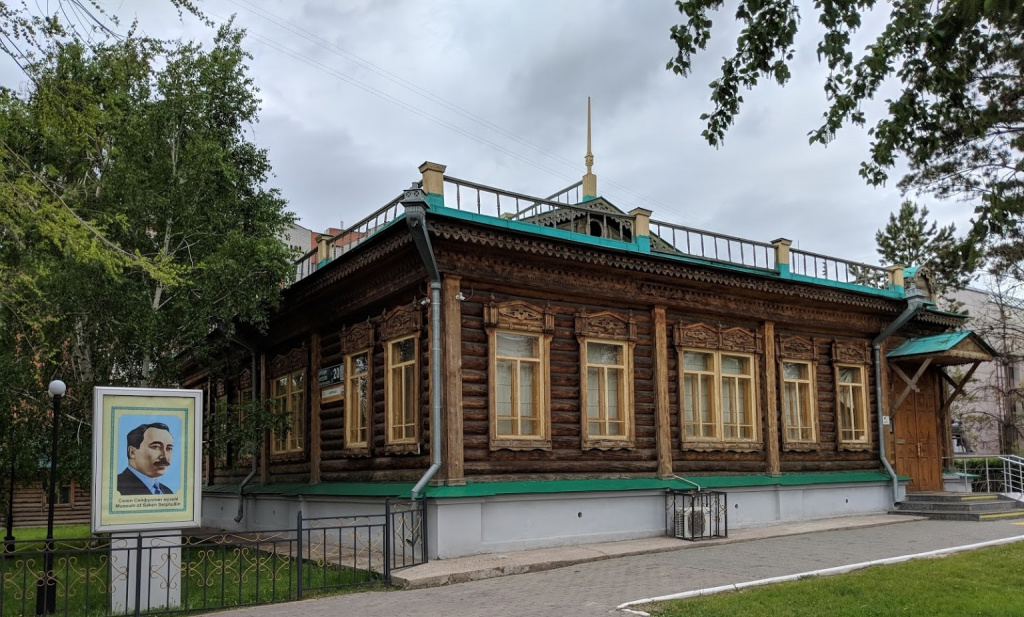 Photo source:
tourister.ru
Wonderful house is a monument of wooden architecture, which was built in 1846. Saken Seifullin was a clerisy and founder of Kazakh literature. The museum has preserved all his things, photographs of his wife and children, and a photograph of his muse who lived in Moscow. In Soviet time, there was a kindergarten Zorka. Surely, it was cool here and the children were eager to come here.
Amphitheater on the embankment
An open-air amphitheater is a large, modern, multi-functional stage.
Nurzhol Boulevard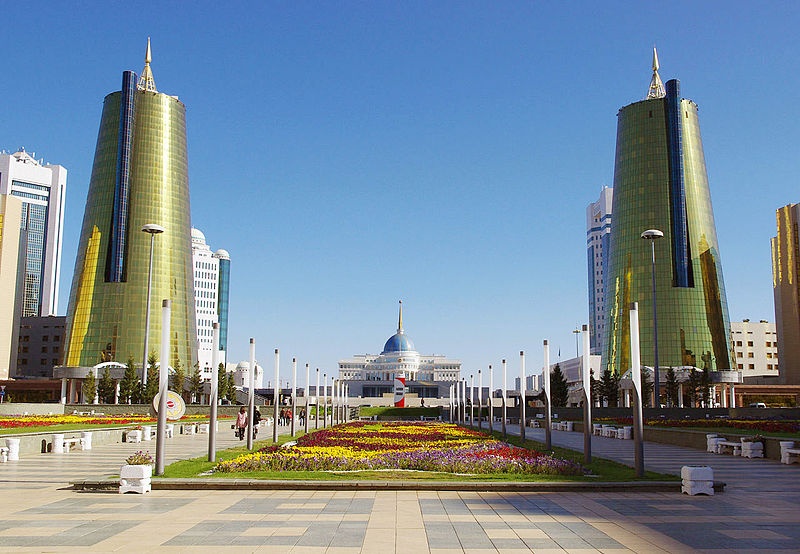 Photo source:
astana.zagranitsa.com
In the summertime, there are concerts on the square near Bayterek. If the embankment is the heart of the Right Bank, then Nurzhol Boulevard is the heart of the Left. There are many interesting exhibits. People can touch them, photograph, and children can play with them.
Thanks for the recommendations to Oreste Mancini, Gerhard Sailler, Ariel Braverman, Gareth Stamp, Dirk Jan Kop, Henry Manuel, Matthew Devanney, Liliana Ferro-Isaza, Diego Gabriel Amado Garcia, Tito Gnassi.