Spring in Mongolia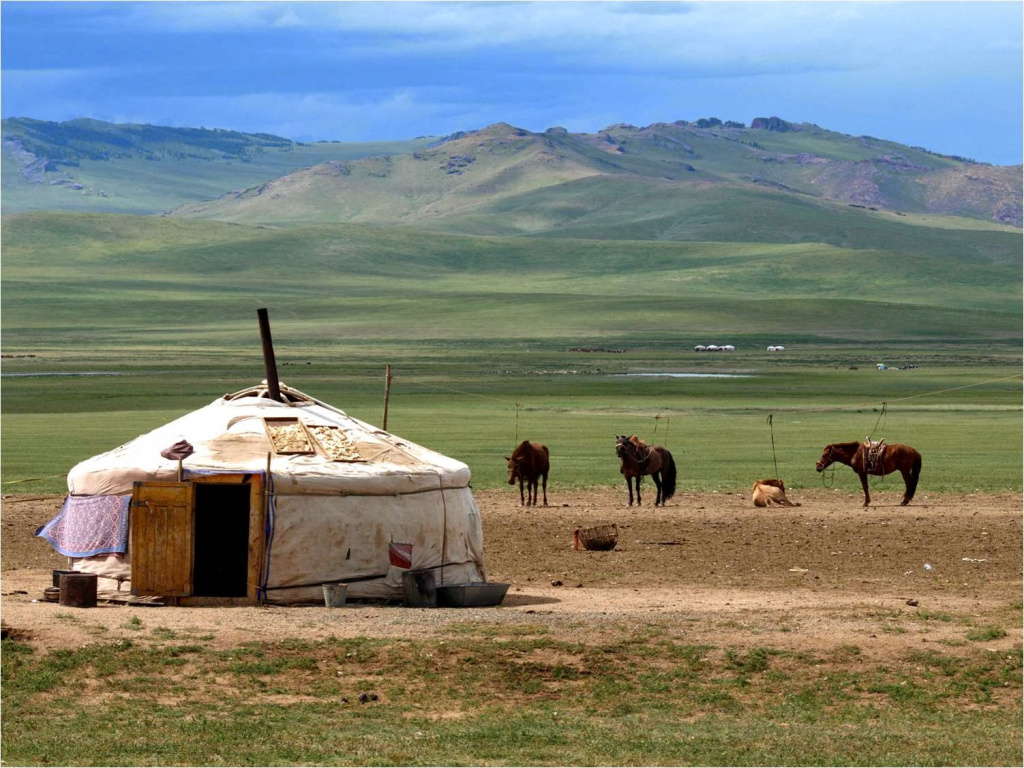 Photo source: Jessica Brooks
Spring in Mongolia comes after a very cold winter. The days become longer and the nights shorter. Spring is the time for the snow to melt and animals to come out of hibernation. In Mongolia, spring begins in mid-March, usually lasting to mid-May. For people and livestock, it is also the season of the driest and windiest days. Dust storms are very common in Mongolia. Locals usually close the windows when they leaving, as dust storms come suddenly.
---
Summer in Mongolia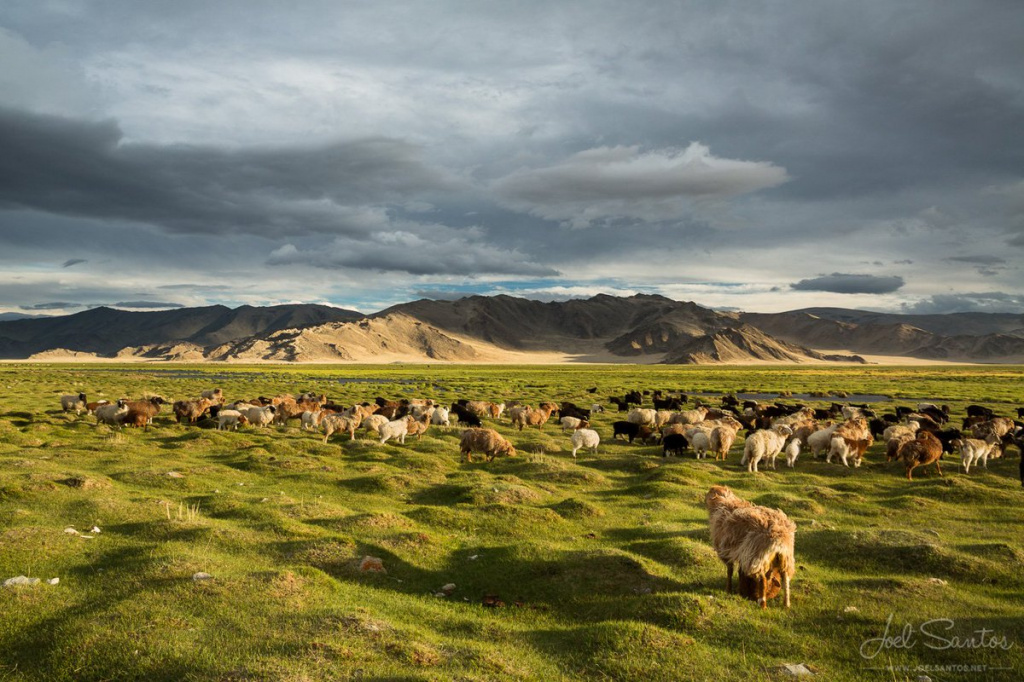 Photo source: Joel Santos
Summer is the warmest season in Mongolia. Summer is the best time to visit Mongolia. There is more precipitation in summer than in spring and autumn. Rivers and lakes are the most full-flowing. However, if the summer is very dry, then closer to autumn the rivers become very shallow. The beginning of summer is the most beautiful time of the year. The steppe is green, the grass is not yet burnt by the sun, and livestock grazes in the meadows. In Mongolia, summer lasts from the end of May to September. The hottest month of summer is July. The average air temperature during this period in most of the territory is +20°C, in the South up to +25°C. The maximum temperature in the Gobi desert during this period can reach +45°C.
---
Autumn in Mongolia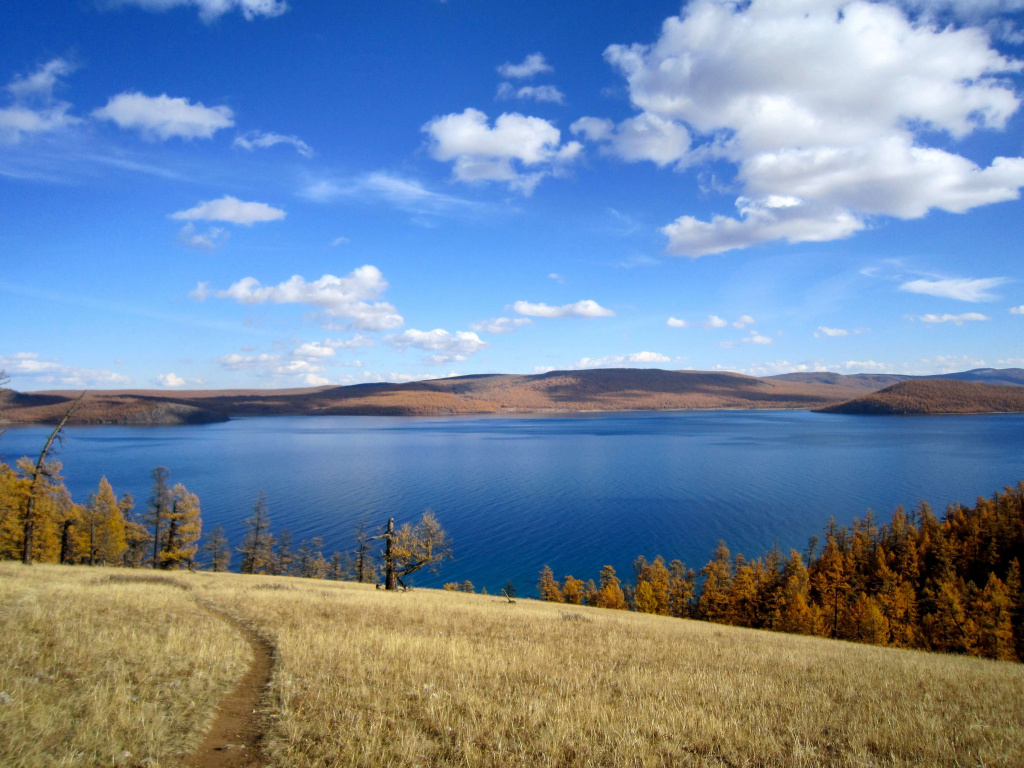 Photo source: jajstrong
Autumn in Mongolia is the season of transition from hot summer to cold and dry winter. There is less rain in autumn. In autumn, pastures and forests turn yellow. Autumn is an important season in Mongolia to prepare for during the winter by collecting crops, vegetables, and forage; preparing the size of their cattle sheds and sheds, preparing firewood, and heating their homes. Autumn lasts approximately from the beginning of September to the beginning of November. The end of summer and the beginning of autumn is a very favorable season for traveling. However, it should be borne in mind that snow may fall in early September, but it will completely melt within 1-2 days.
---
Winter in Mongolia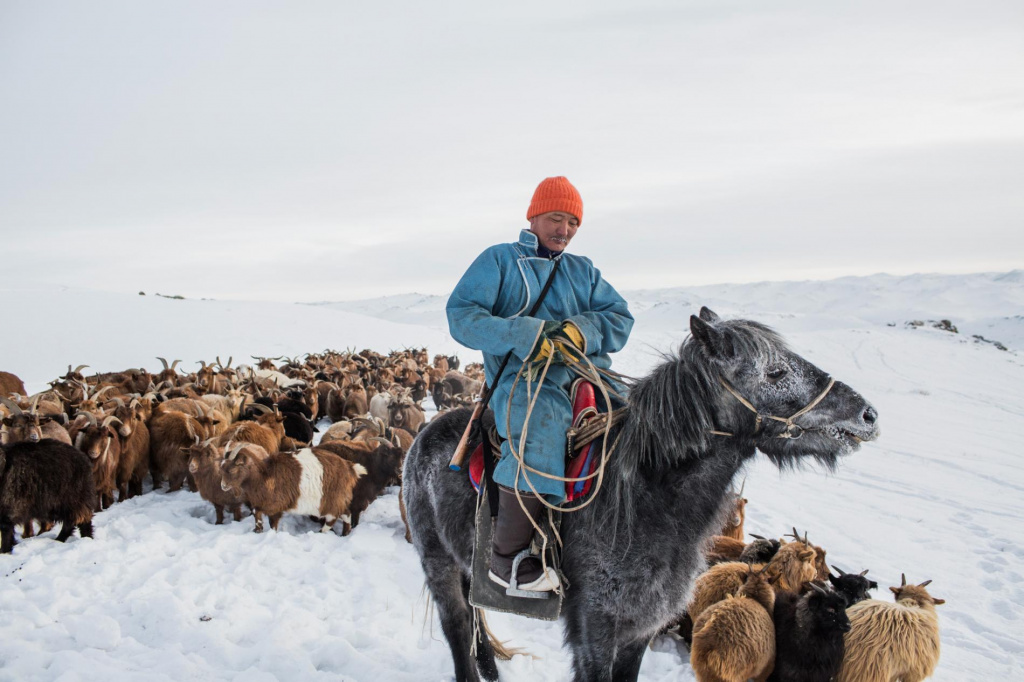 Photo source: Katie Orlinsky
Winter in Mongolia is the coldest and longest season. In winter, all rivers, lakes, channels, and reservoirs are frozen. Many rivers freeze almost to the bottom. Winter in Mongolia begins in early November and lasts until March. Sometimes it snows in September and November, but heavy snow usually starts in early November or December. The winter in Mongolia is not as snowy, but more snow has been falling recently.
The coldest month of the year is January. In some parts of the country, the temperature drops to -45°C. It should be noted that the cold in Mongolia is easier to bear because of the dry air.