National Museum of Fine Arts named after Gapar Aitiev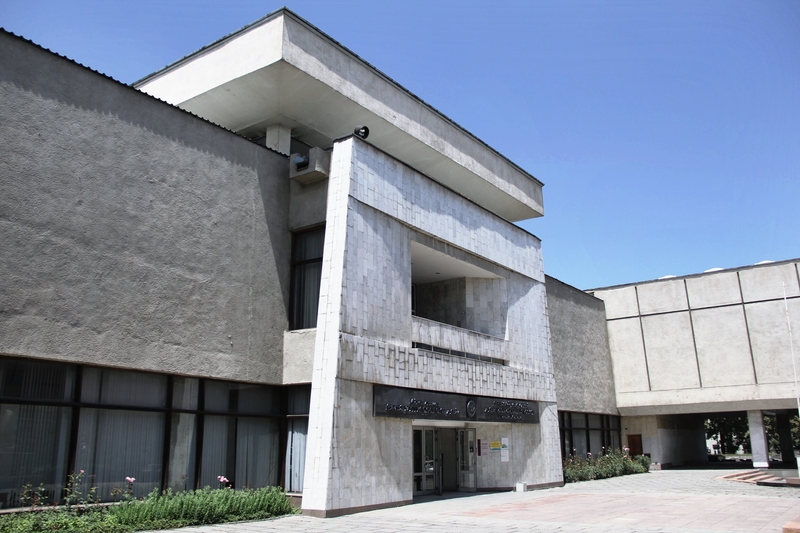 The Museum is the main artistic treasury of Kyrgyzstan, opened on January 1, 1935. Gapar Aitiev Museum of fine arts is the venue of many contemporary exhibitions. The museum collection has about 18 thousand items in storage. The pearl of the museum collection is a collection of Kyrgyz arts and crafts. It shows the diversity of species, all the most characteristic and significant: embroidery, felt products, woodcarving, patterned weaving, embossing on the skin, jewelry.
---
Bazaars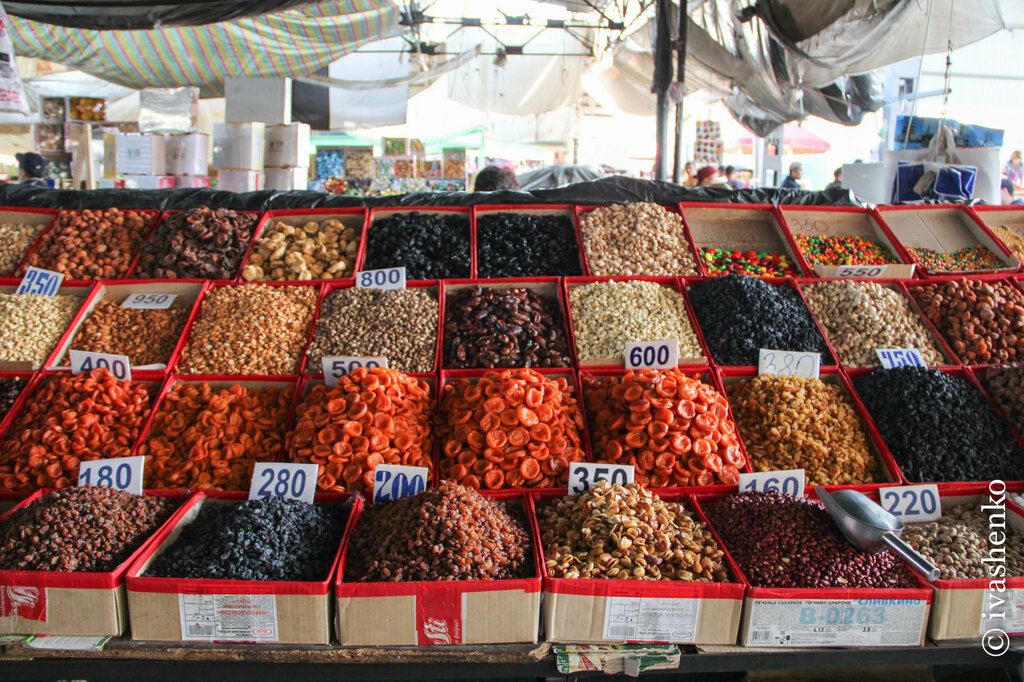 There are dozens of bazaars in Bishkek, and each of them is interesting in its way. The most popular and exciting bazaars: Dordoi Bazaar, Osh, and Maly. Osh Bazaar is one of the cheapest bazaars where you can buy food, clothing, jewelry, and souvenirs. Maly Bazaar is a livestock market, which is recommended to visit in the fall. Since there is a large selection of meat on the market in autumn before the start of winter. Dordoi Bazaar is the largest in Central Asia, where you can buy clothes at the most affordable price.
---
Ala-Too Square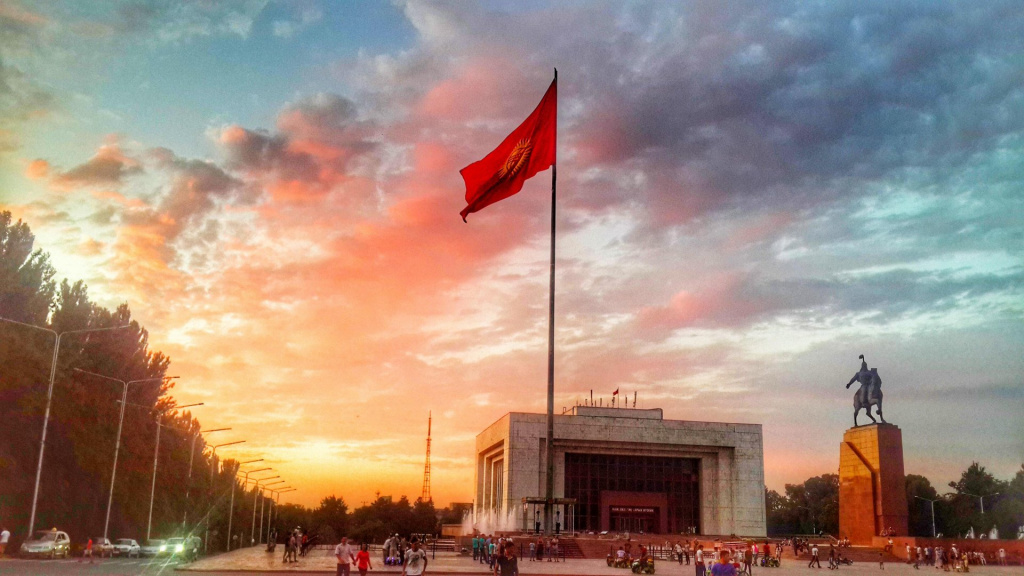 Ala-Too Square is the heart of Bishkek, the Central Square of the capital. The main attraction is the monument to Manas the Magnanimous, the hero of the Kyrgyz epic. National holidays also celebrated here.
---
Tsum Center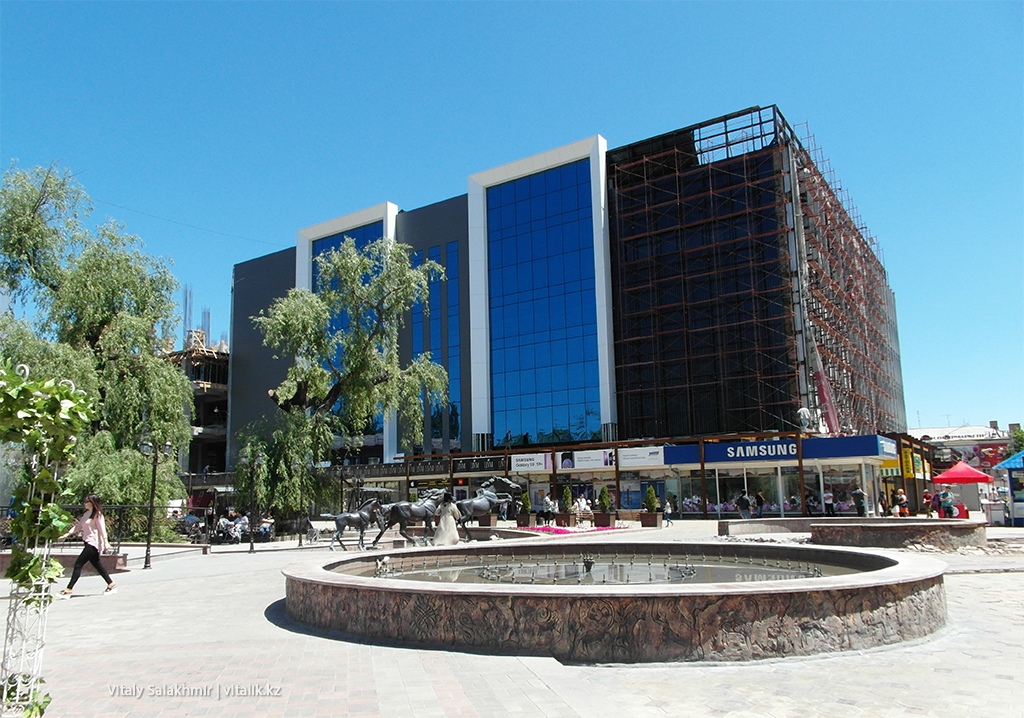 The store has a history of more than 50 years. This is the main store in the country and the capital. Travelers often buy souvenirs and national clothing here. On the top floor, you can find a lot of antiques and products of local craftsmen in the national style.
---
Botanicheskiy Sad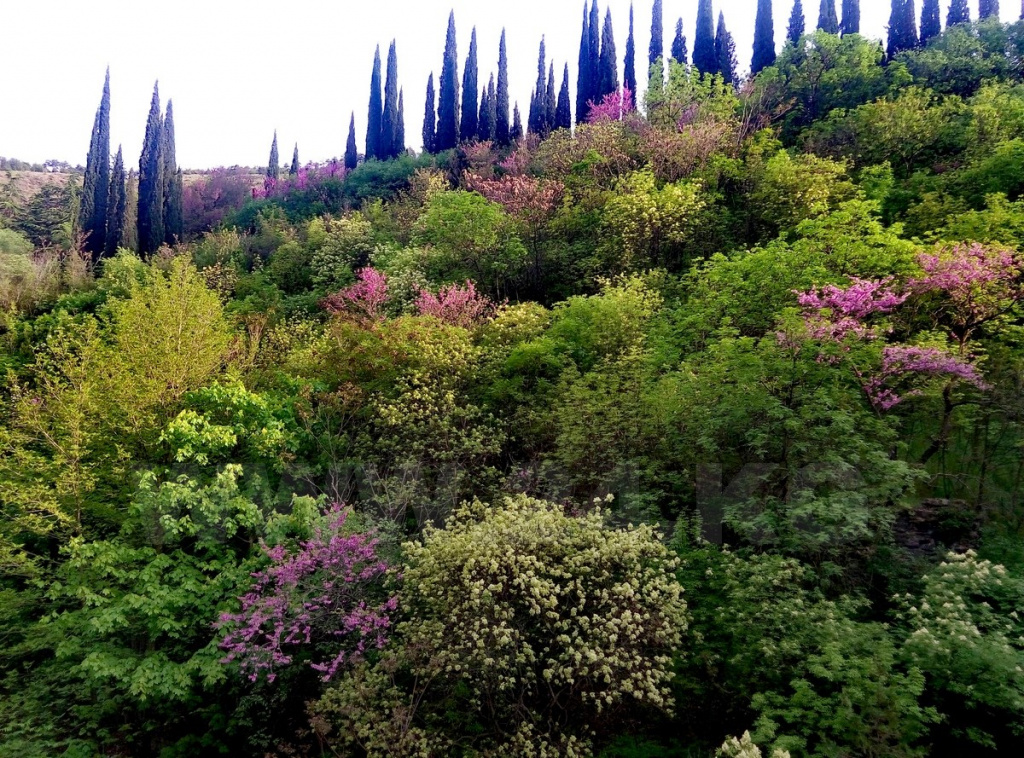 The Botanical garden, founded in 1938, is the largest Botanical Garden in Central Asia with a total area of 151 hectares. The main task is to create a collection fund of world flora, saving plants in the natural zone and their introduction into the culture, study the biological characteristics of plants in new growing conditions, and set up special expositions for scientific and educational work and promotion of botanical knowledge.
---
Kyrgyz Opera and Ballet Theater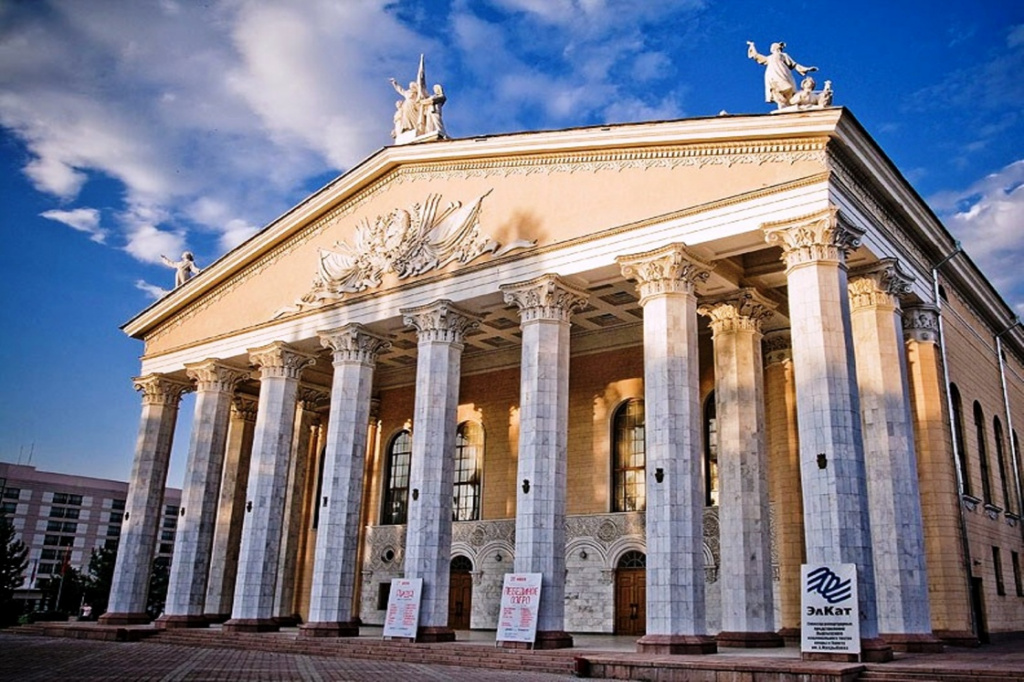 Kyrgyz Opera and Ballet Theater named after Abdylas Maldybayev has passed a glorious path in its history, becoming the center of the musical culture of the Republic. The beginning of the Kyrgyz professional theater art is considered to be 1926 when the first music and drama studio was formed.