Sanji Yang, 30 years old, hometown — Seoul, UN volunteer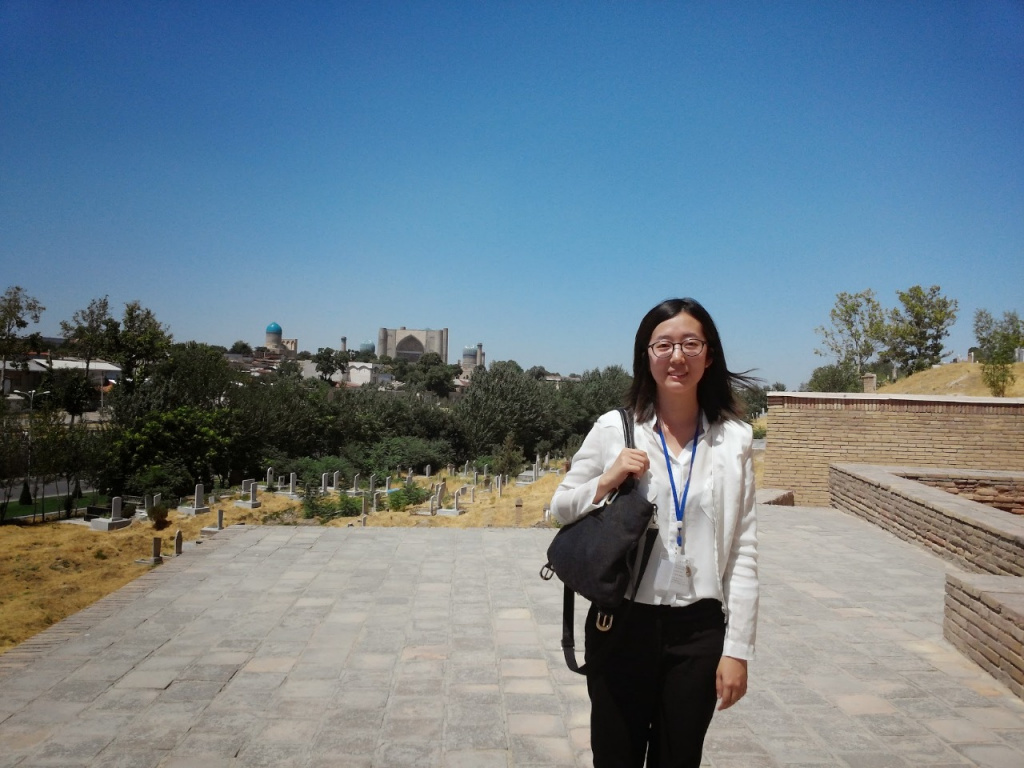 About moving
I moved to Kazakhstan on November 10 last year to work with the UN reproductive health fund. I am a volunteer specialist in communication and partnership in Central Asia.
I got used to life in Almaty quickly, as before I lived in Moscow and Kyrgyzstan, travelled around Central Asia.
Working at the UN has always been interesting to me, so I applied online. This resource supported by the South Korean Foreign Ministry and to apply for the position of a specialist volunteer of the UN, you must have two years of experience in this field.
About volunteer activity in Kazakhstan
The number of participants of the international youth volunteer network Y-PEER in Kazakhstan is growing every year. Y-PEER alumni volunteers from Kazakhstan work at the UN and travel around the world. I met two volunteers in Istanbul and Almaty. They work as leading specialists, some have become coaches of newcomers.
In addition to Y-PEER in Kazakhstan operating a community of Technovation Kazakhstan, which is actively working in the field. Earlier this year, I held a small lesson on sustainable development goals.
Kazakhstan universities and colleges develop volunteer activities. Al-Farabi University and the Eurasian Agricultural College voluntarily holding seminars with UN agencies.
Volunteering is popular in the cities of Kazakhstan. Volunteering is encouraged by private and public bodies and held various events and meetings of civil society.
However, young people in rural areas receive little information about volunteering. According to the World Bank, villagers make up 46.77% of the total population. Therefore, my work aimed at actively disseminating information about volunteering and monitoring its development.
In Kazakhstan about twenty volunteers of the United Nations. We all communicate online, many works in different regions of the country. The UN constantly arranges training events for world-class volunteers, but attendance is not always 100% because many put work first.
About Kazakhstan
I like Kazakhstan. I love Almaty for the mountains visible from all corners of the city. It is a cosmopolitan city in Central Asia. Favourite places are Kok-Tobe hills, Gorky Park and Panfilov pedestrian street. Walking around the city, I often go to Urbo Coffee and Coffee Original, as they have excellent coffee at an affordable price. I also went to Shymkent and Nur-Sultan on a working visit and free days. I liked the beauty and atmosphere of the cities.
The first months of work were hard, but I quickly adapted. Work in the office went at a different pace, in Korea, and companies work in a rapidly changing environment, and all employees adapt to such rhythm. In Kazakhstan rapidity not so important, the main thing is the result.
In Kazakhstan rapidity not so important, the main thing is the result
Kazakhstani people are friendly and great singers. On my first day in Nur-Sultan, my colleagues invited me to karaoke, where they performed as well as professional singers and dancers.
Kazakhs are calm and measured. This is natural considering living on such a vast land, but at the same time, they are positive about life. There is no big difference between Kazakhs and Koreans. However, the Koreans do not have enough calmness and patience like Kazakhs.
About the plans
In the future, I want to return to study and get new knowledge.
---
Aleksandra Gaskevich, 28 years old, hometown — Kyiv, specialist of the UN Children's Fund (UNICEF) on partnership and communications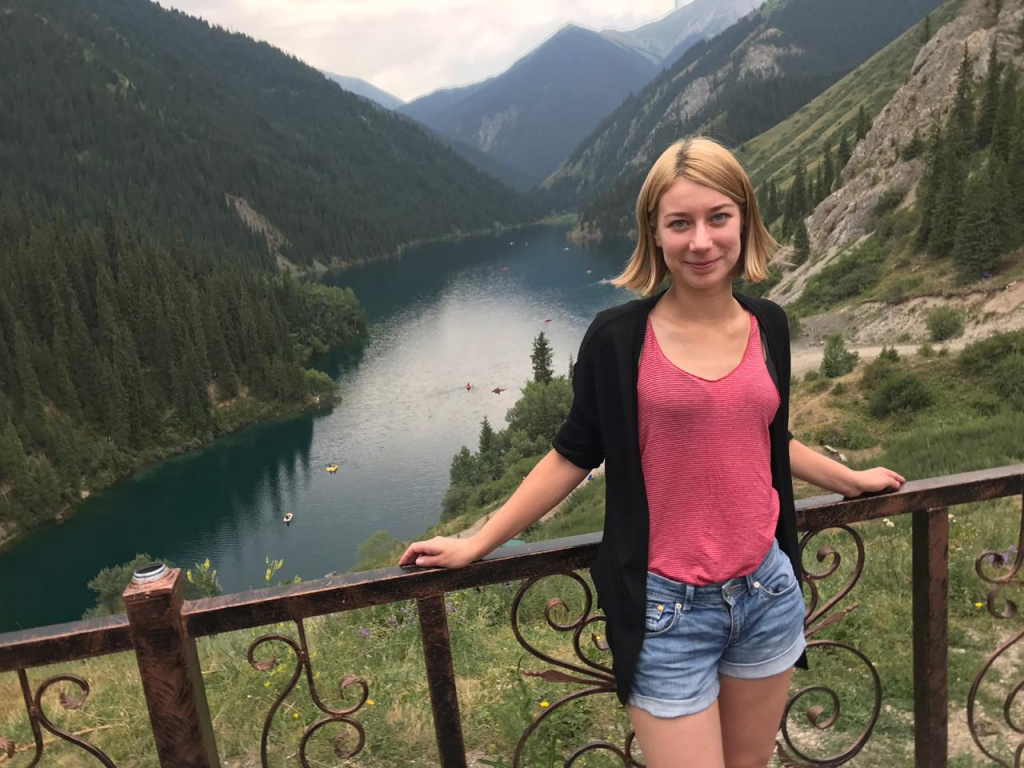 About moving
I moved to Kazakhstan in May 2018. I had no problems with moving, as before I often changed cities and countries: I studied in the United States, worked in Canada and different cities of Ukraine.
I got to Kazakhstan due to the UN volunteers program. It recruits specialists from UN organizations around the world. You can become a volunteer at the homeland or abroad.
In Kazakhstan, I work for UNICEF as an international volunteer. The selection of volunteers differs depending on the position. I passed a written test and an interview after I had received an invitation to work in Kazakhstan.
About volunteer activity in Kazakhstan
Volunteer movement in Kazakhstan is gaining momentum. Many are ready to help and support social initiatives. Advanced search capabilities of volunteers are a platform to search for projects and people who are willing to support.
The format of attracting volunteers is different, in the UN volunteer program, you can help online and perform tasks without leaving home. The coming year declared the year of volunteering, which will also help the development of the movement.
UN volunteers communicate with each other, and we hold meetings, discuss new opportunities for development and training. There are also informal meetings like picnics, joint trips for lunch or a joint work schedule. Many Kazakhstanis volunteer UN in Nur-Sultan.
I work as a UNICEF partnership and communications specialist. My responsibility is to build partnerships for the implementation and promotion of UNICEF programmes in Kazakhstan. The aim is to ensure every child with access to quality social services, including health and education.
About Kazakhstan
Kazakhstan is a big country. During the year I visited Almaty, Aktau, Shymkent, Karaganda, Taraz and Borovoe. Also, I have been in Karlag, ALZHIR, Kolsay lakes, Kaindy, Big Almaty Lake, Bayanaul and in the cave of Ak-Mosque.
I like Kazakhstan, and the country is rich for beautiful and completely different places in climate and nature. You can fly out from the cold steppes of Nur-Sultan and land in the warm desert of the Caspian Sea.
I like people — hospitable and friendly, they share about Kazakh traditions and advise what to see in the country
I like people — hospitable and friendly, they share about Kazakh traditions and advise what to see in the country.
I'm sad about the short summer in Nur-Sultan. However, the winter was not so harsh. Many frightened me with frosts, so I brought with me two down jackets, but in a dry climate minus temperature easily experienced.
I like to walk along the embankment of the capital and Central Park. For me, the old part of the city is cosier and warmer, there I spend more time.
I was lucky to visit the Kazakh wedding, which was interesting. Many unique traditions and customs, despite the similarity of mentality.
About the plans
I want to see more beautiful places in Kazakhstan before the end of the contract.
---
Yi Ching Kwok, 22 years old, hometown — Hong Kong, public affairs officer of UN Population Fund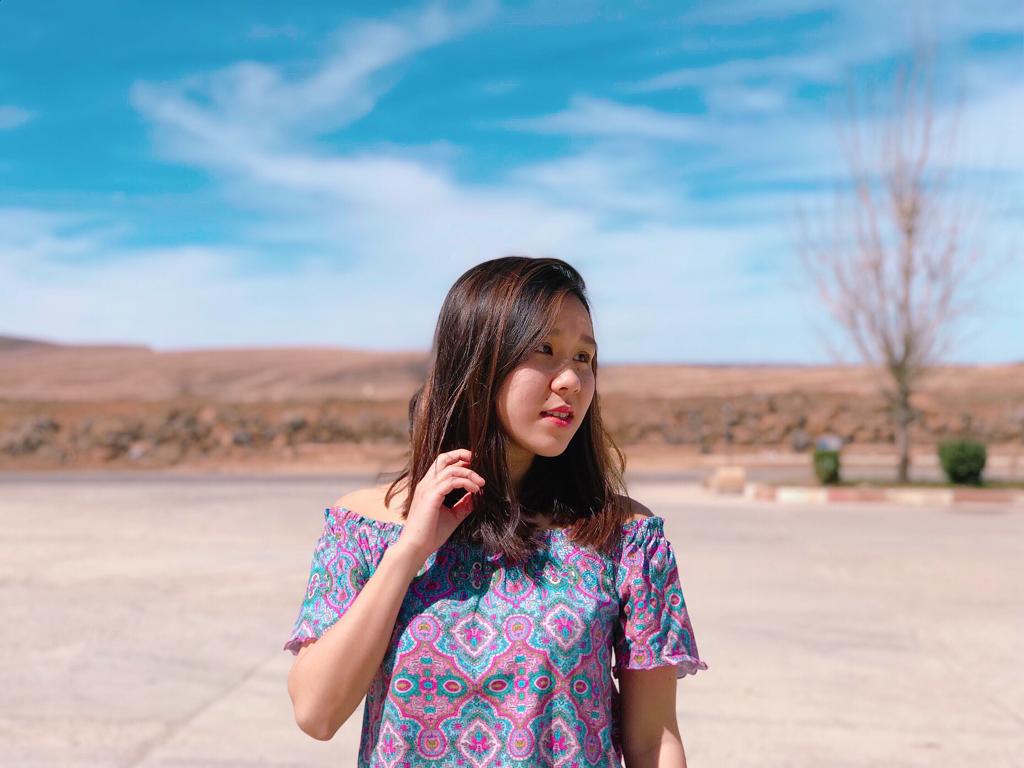 About moving
I moved to Kazakhstan in early July 2019. I was able to visit Kazakhstan due to a joint program between the "UN Volunteers Program", Hong Kong Charitable Foundation and the agency of volunteer programs.
This is not the first experience of living abroad. I was in Amsterdam before. The period of adaptation is difficult ― the language, culture, lifestyle, weather, infrastructure and transport are different from Hong Kong. But international volunteers must adapt quickly to culture and the environment.
About volunteer activity in Kazakhstan
Kazakhstan has recently started working with the Hong Kong volunteer program, and I am the first volunteer of the program to be sent to Kazakhstan. I had gone through three competitive stages before I was accepted for the position. First, you need to pass a competition within the University, where hundreds of students participate. Then, an interview from the agency for volunteer programs and UNFPA.
Volunteering is not so popular among Kazakhstanis, so it takes many resources to cover the UN volunteer activities and project results. The easiest way to become a UN volunteer is to visit the website and search for suitable programs.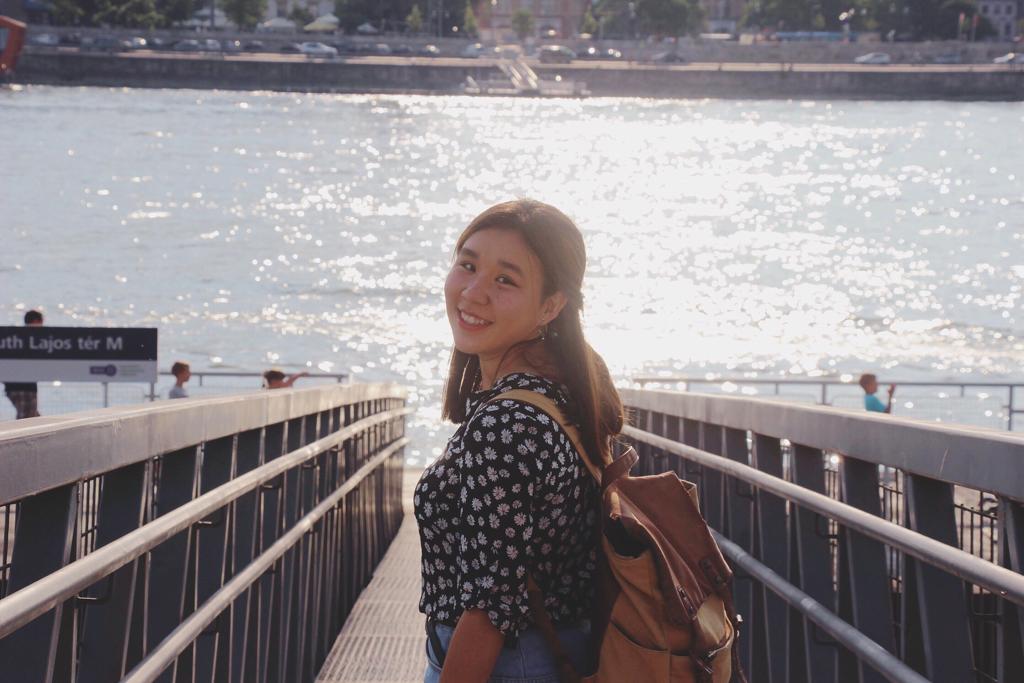 I often communicate with UN volunteers in Kazakhstan, and we work in the same office and hold meetings, help each other in work. Kazakhstan has many international and local UN volunteers who make people's lives better.
My work is related to the promotion of volunteering. I am conducting strategic research and developing new communication paths for UNFPA. Besides, I manage social networks and websites of UNFPA to attract more people and convey our mission. I also work on photo projects and share people's stories.
About Kazakhstan
For the first time, I learned about Kazakhstan thanks to the world exhibition Belt and Road Initiative.
I like Kazakhstan because of its uniqueness and culture: from Kazakh cuisine to traditional dance, music and art. It's all new and exciting. The atmosphere of the country is calm and quiet, very different from the hustle and bustle of Hong Kong.
Nur-Sultan feels modern, the city is constantly improving. However, the language barrier limits full communication. I want to learn more about the culture and life of Kazakhstan, and I believe that sincerity will help to understand locals better.
Nur-Sultan impresses with futuristic architecture, interesting design but I often walk along the river on the Arbat, where I listen to music and watch the dancers. Right Bank is cosier and warmer and many good cafes nearby.
Recently I visited Borovoe and was amazed by the nature of this place. I am waiting for a trip to Almaty to see more natural wonders of Kazakhstan.
Kazakhstanis are kind and hospitable people. I am often mistaken for a Kazakh girl. Locals say that I have a "Kazakh face".
Kazakhstan surprises with multi-ethnic and mixed cultures
Kazakhstan surprises with multi-ethnic and mixed cultures. The diversity of nationalities living in one country is an amazing phenomenon. Kazakhstanis also like talking about the weather. Colleagues constantly ask me if I am ready for the winter and share with me about winter entertainment.
About the plans
Working at the UN helped to learn more about the activities of international non-governmental organizations. I plan to gain experience and knowledge by researching the management of NGO, management consulting, communications and the public sector. I also want to get a master's degree at a foreign University.