---
Spain — Kazakhstan
---
Antonio. In everyday life, we are employees of the world tourism organization at the UN. Stories are our hobby, what we have been doing for the last 20 years, and what we love. We have traveled all over Spain, Europe, Africa and now have reached Asia. In 2014, we made our first big trip to Africa, about which we wrote a book. Interesting fact that, our book on "Amazon" is selling in all parts of the world, every month I see that the book was bought in the States, France, Japan, and it's amazing. And now we plan to make these big trips every four years.
The idea to visit Astana came to us long ago, because we were interested in Central Asia. This region is interesting for us because few Spaniards know about these countries. So we decided to explore all these countries and then write a book for travelers.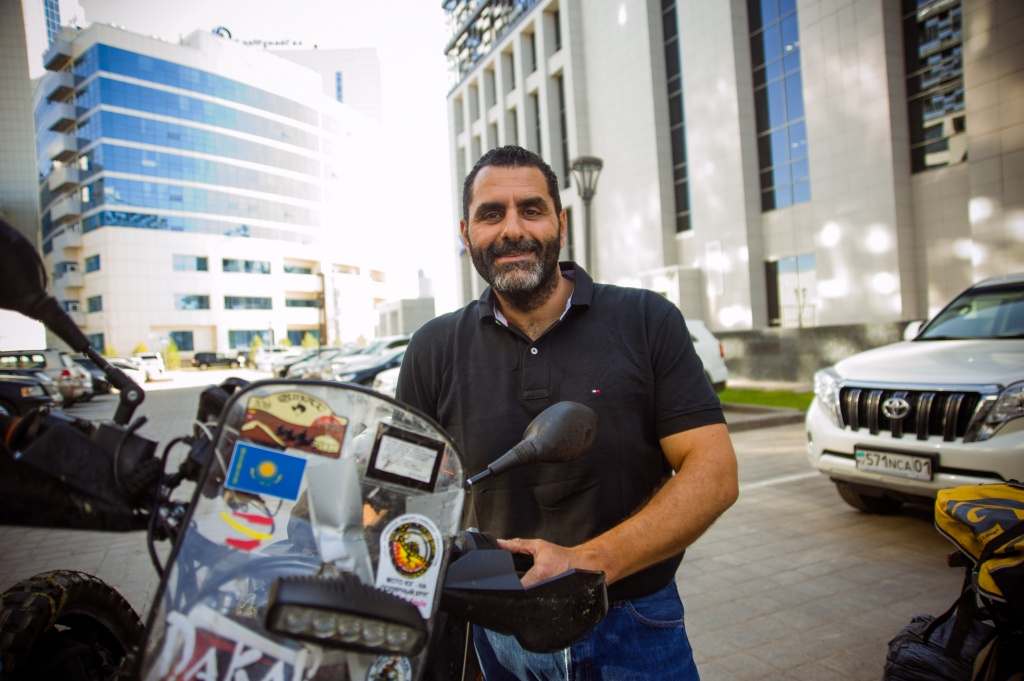 We have come a long way, especially it took a lot of time to travel around Kazakhstan, as the country is huge, and it was incredible to overcome more than 4000 km in only one country. We stayed in three cities: Aktau, Aktobe, Kostanay.

Ignacio. On the way, I broke the bike and we dragged it on the truck for about 1500 km. All the way I rode in the truck with a man and his 17-year-old son who helped us. And we repaired the motorcycle only in Astana.

After Astana, we will go to Semey, and from there to Mongolia. This is where our journey will end.

Antonio. We all take notes in our phones, every day we record what happens to us on the way, what we see, where we stayed the night, what difficulties — everything that can be useful for those who are going to travel in Central Asia. When the book is ready, we will take it to the Embassy of Kazakhstan, which is located in Madrid, and people who will come there for a visa will be able to find our useful book.

This book is for those who are going to do the same way. We note where there are gas stations, and this is important information for those who are going to travel on the bike because the volume of the tank we have a small. In Kazakhstan, it is necessary to install more filling stations, at least every 200 km, because sometimes you go, and for a long distance there is nothing.

Alvaro. We will go to the South of Kazakhstan, but we are not sure whether there will be enough gas stations on our way.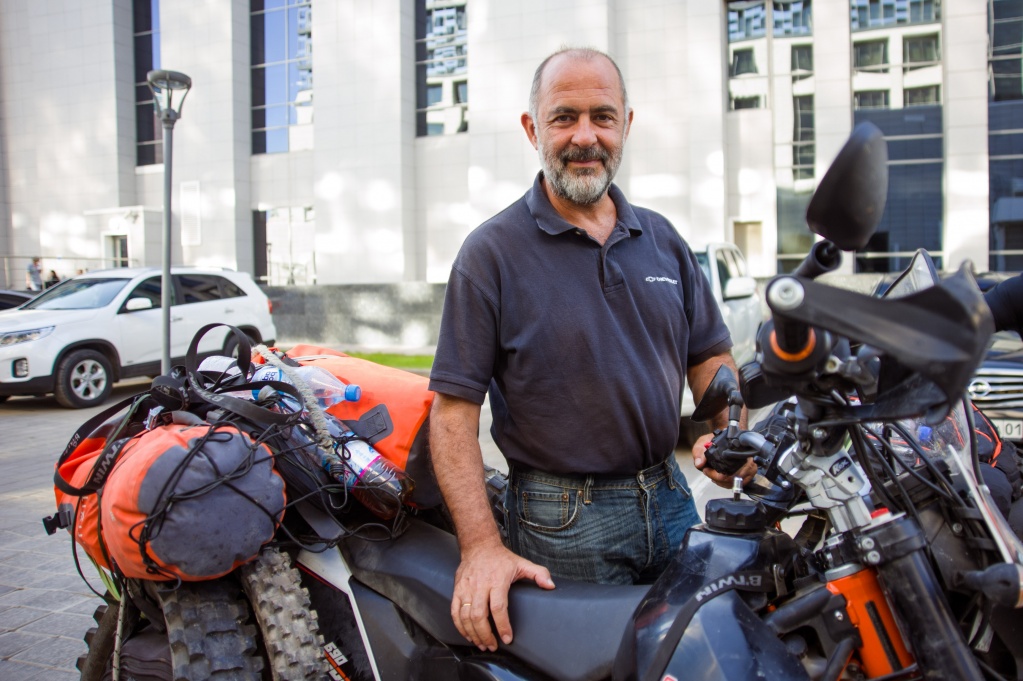 Ignacio. When we prepare for the journey, we usually look at the information about the country. We didn't find enough information at this time. Therefore, our task is to take a ride on this route and help those who will go after us - future travelers.

Antonio. In the evening we share our impressions, experiences, our own feelings and we make the first draft of the book. Also every evening we plan how many kilometers we will drive the next day.

Ignacio. Our most severe experience was on highway 827, in total we were down there 5 times. Despite such difficulties, we are grateful to these barriers and respect everything that has happened to us.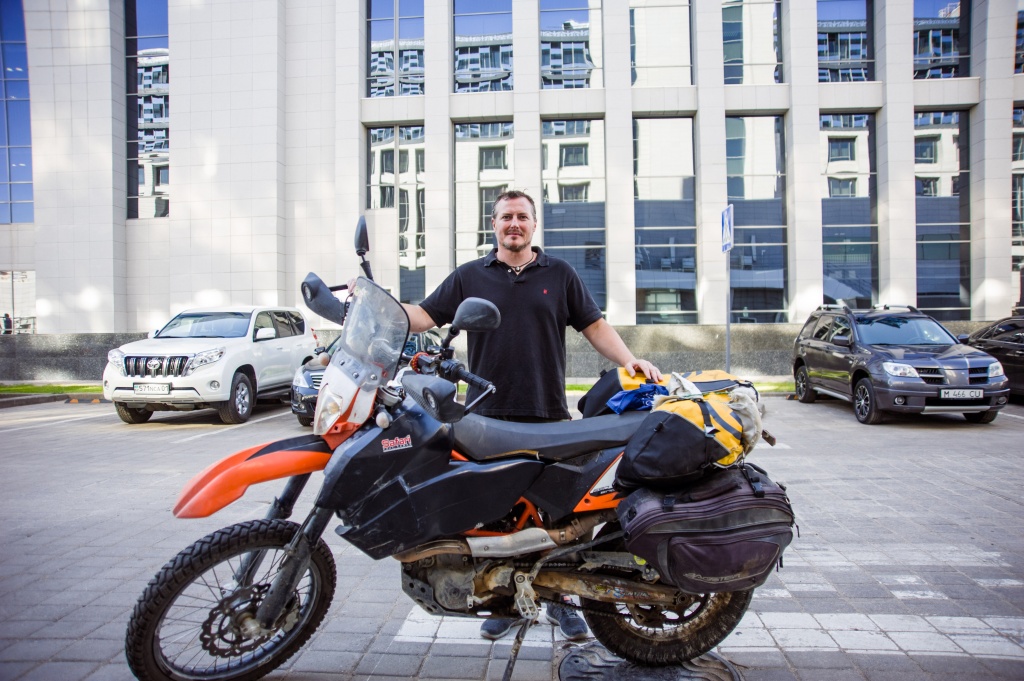 Alvaro. In fact, much depends on the roads. Driving on the roads of Kazakhstan in some cases is dangerous.

Ignacio. Many people say that motorcycles are dangerous, in fact, dangerous people who drive them. We're careful driving.

Antonio. It is important for us to enjoy the trip, but at the same time, our basic rule is to respect the people and culture of the place where we are.

Alvaro. To get to Kazakhstan, we passed six countries: Spain, Italy, Greece, Turkey, Georgia, Azerbaijan.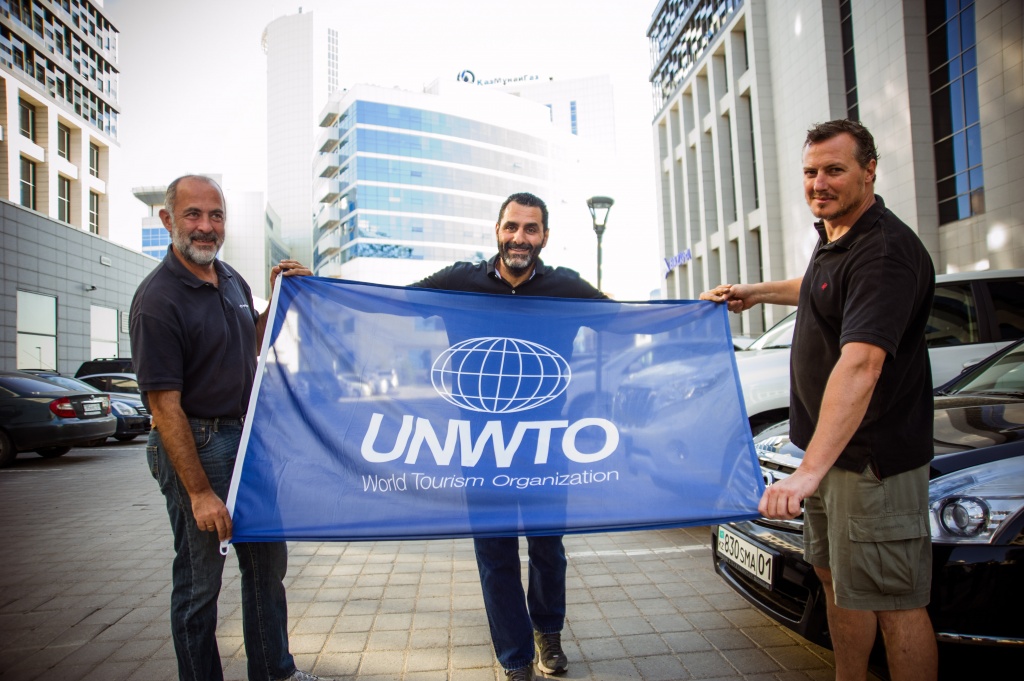 ---
About Kazakhstan
---
Alvaro. In Astana, we all for the first time. And I can say for sure that there are a lot of friendly and hospitable people here.
Antonio. Once we asked a passerby man where to find a hotel, but instead of indicating where there is a hotel, he invited us to his home. Then we realized that friendly people live in Kazakhstan, and we are happy to be here.

Alvaro. In almost all cities of Kazakhstan, we faced difficulties when ordering dishes, as there is no menu in English, usually only in Russian or Kazakh. And when we asked the waiter to recommend a dish, in most cases we were not understood, because we spoke only English.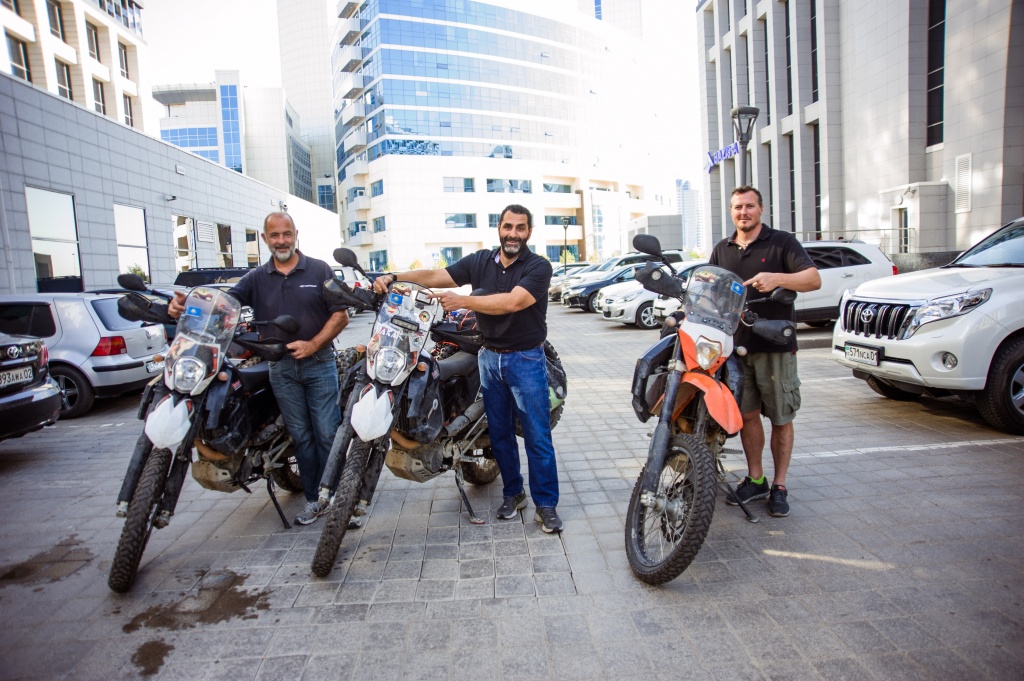 Antonio. But in Astana, of course, everything is different. Astana is like another country, this city is not like all other cities of Kazakhstan. The city is modern and amazing. It differs not only from the cities of Kazakhstan but also from other cities of the world.

Ignacio. If we met a place where there was delicious food, we asked to show us the kitchen and the cooking process. And when we started to shoot video, we were shown what part of the kitchen you can shoot, and which is better not to. It's funny that they were embarrassed to show some parts of the kitchen.

Alvaro. There are not so many motorcycles and bikers in Kazakhstan. Therefore, when we go, many look back at us, someone waves to us, greets, photographs, honking from cars. We feel like Cristiano Ronaldo or Messi. It's amazing what kind of reaction we're getting from the locals.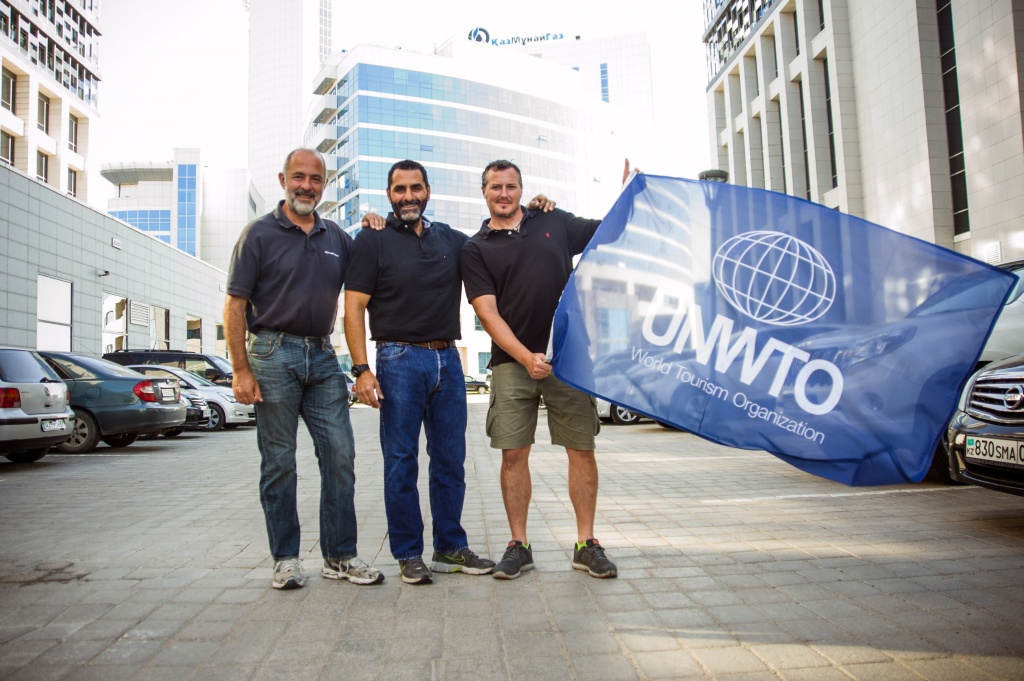 Antonio. We are always happy when we meet children. Especially when we pass small towns, villages, they run for bikes, run up, ask to be photographed with them, take pictures of them on the bike, ride.

In Kazakhstan, we had a lot of adventures: funny, not quite successful falls, bad roads, delicious food, but we are happy with everything that happened to us, and we are happy to be here.