Jeppe Holck, 29 years old, hometown — Haderslev, Denmark, trade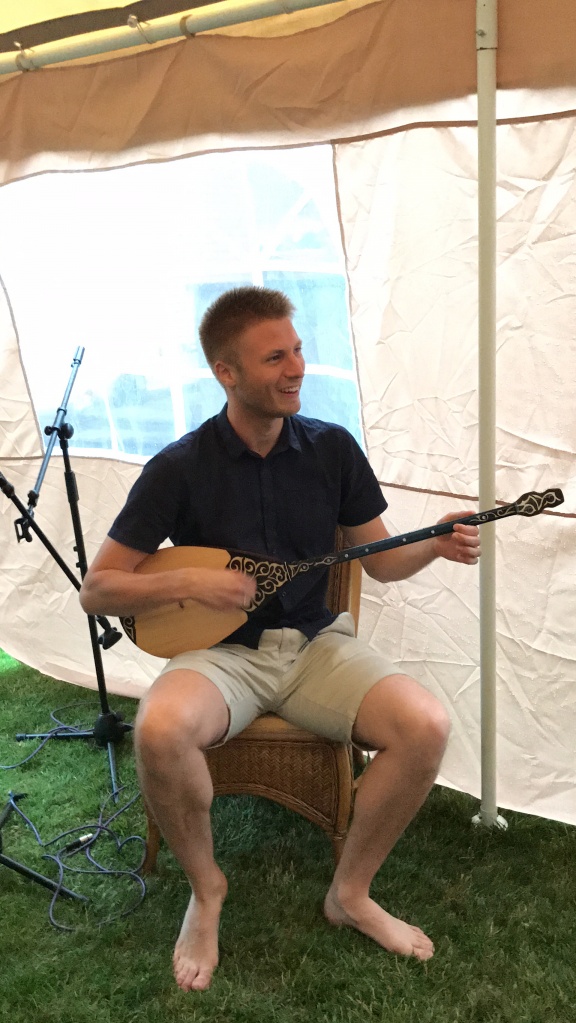 ---
About acquaintance
---
I met my wife Alima in Shanghai, where we received a master's degree. We dated a little over a year before we decided to get married. I was worried because I knew it was an important step in the Kazakh culture.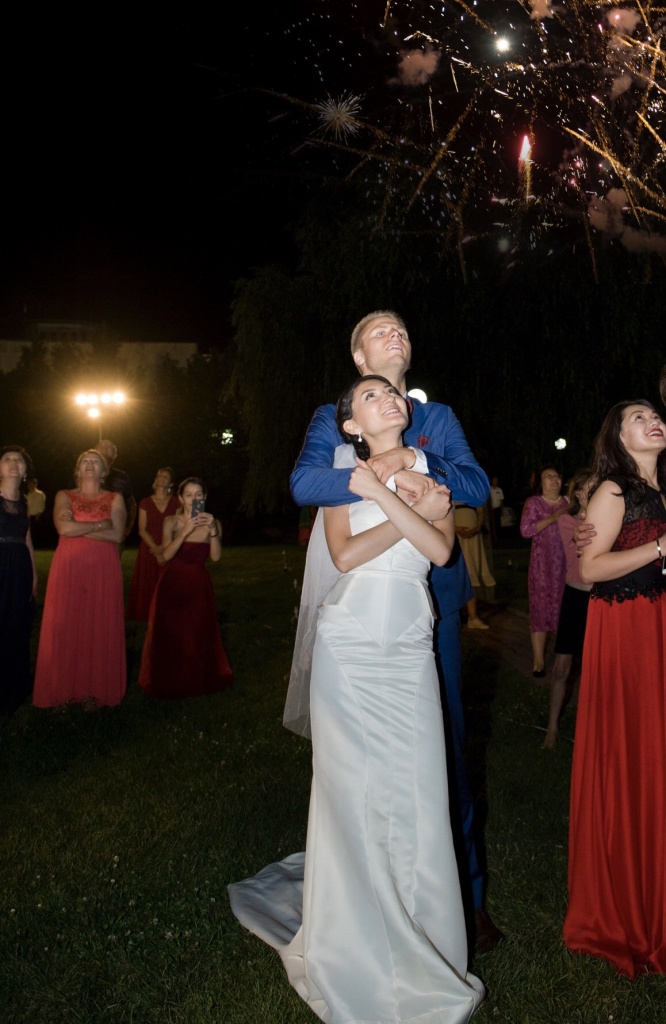 In Denmark, it is normal to introduce a partner to the parents in the early stages of the relationship, but I knew Kazakhs introduce parents to the chosen one, as a rule, only after the proposal. Our acquaintance with the parents of Alima went smoothly, despite the language barrier.
---
About the wedding
---
We had Danish and Kazakh weddings. The kazakh wedding was organized by the bride's side. I had some idea what it would be like, but the reality exceeded my expectations.
We arrived in Kazakhstan with our family and friends, there were 43 of us. Kazakhstan was an exotic country for us, and we knew very little about it before Alima.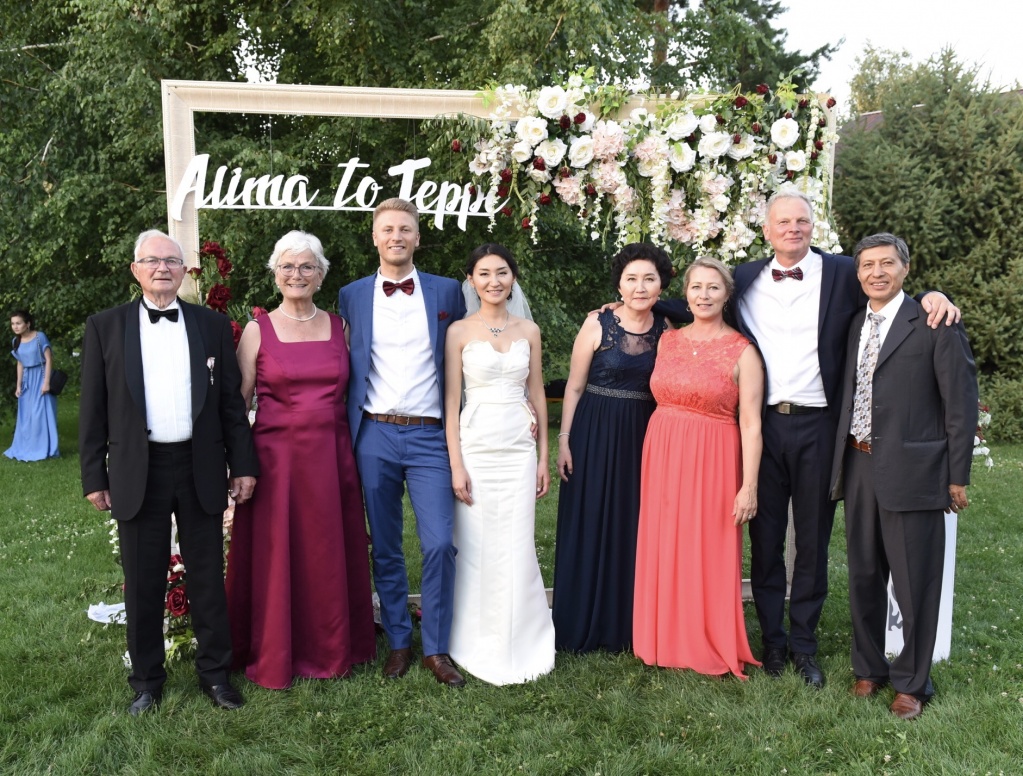 First, there was kudalyk, then a wedding or kyz uzatu. I was surprised by the number of guests. My wife said she wanted a small wedding. 70 people came to kudalyk, and 120 came to the wedding itself. It is a huge wedding for us, Danes. On Danish weddings we usually have only the closest people it's about 35-50 guests.
I was surprised by the number of guests
Kudalyk, the bride's ransom and the wedding itself made the most vivid impressions. My friends and I had to go through many trials during the ransom. I had to show my strengths and prove I was a worthy groom. Every game and test were a surprise, but it was fun. I also remember the tradition of syrga salu, it is beautiful and unusual that a symbol of engagement is not a ring and earrings.
I also was surprised by the amount of food or wedding dastarkhan. Once you think you've finished the main dish, you realize it was only an appetizer. Danish weddings usually have one or two appetizers, one main dish and the dessert. My favourite wedding dish was beshbarmak.
I can endlessly name the memorable moments of our wedding: "Zhar-zhar", a dance of the bride and her father, toastmaster contests, but the most vivid memory is the final moment of kyz uzatu when the bride enters the akzhol. I think this is the most beautiful custom at the wedding a symbol of purity, good relations. Kazakh and Danish guests were touched.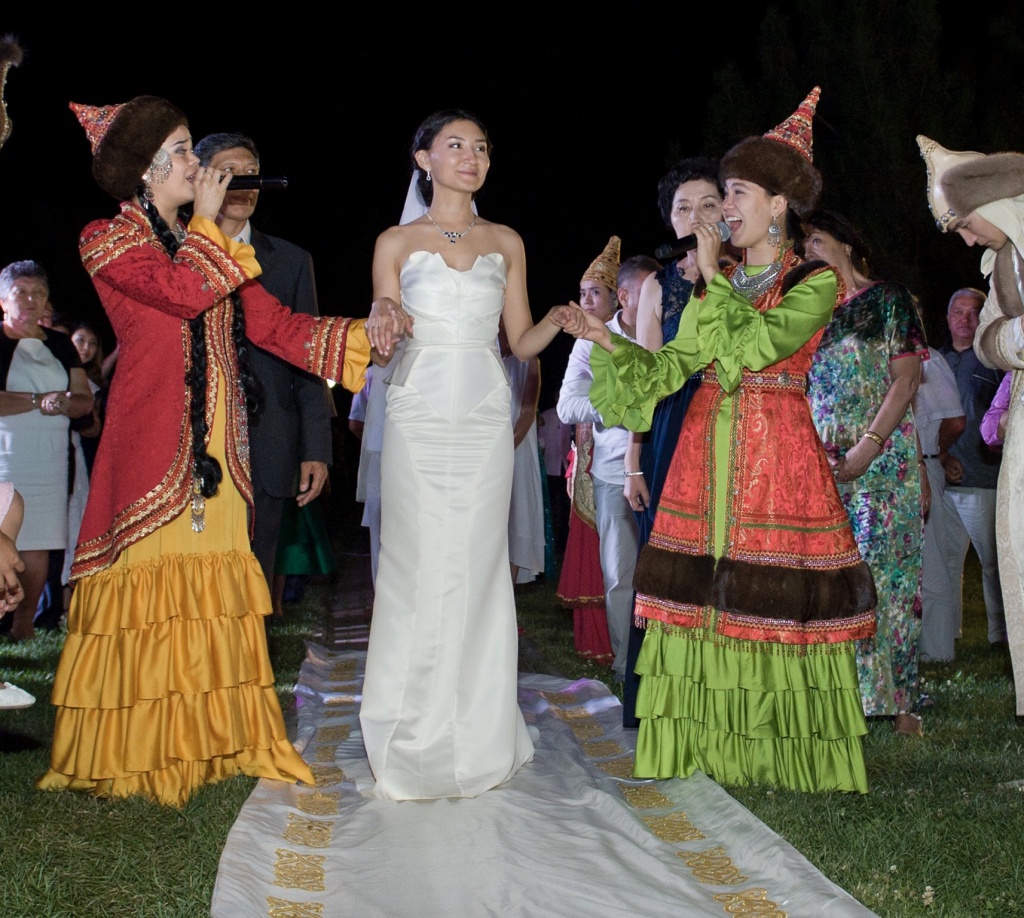 In general, Kazakh weddings are fun and interactive. I liked that adults and young generation participate in dances and games. Kazakh traditional costumes and wedding songs made a great impression. The sound of Kazakh folk instruments isn't similar to anything. It's great Kazakhs remember and honour the traditions of their people. Thanks to this wedding, I was more imbued with the Kazakh culture and history.
It's been two years, but my relatives and friends still remember the days in Almaty with warmth.
---
About attitude to traditions
---
I have been to Kazakhstan five or six times, and every visit I learn something new about the Kazakh culture. We try to keep the main Kazakh traditions as hospitality, good dastarkhan, respect for elders in family life.
Bilqis Bahari, 32 years old, hometown — Kuala Lumpur, journalist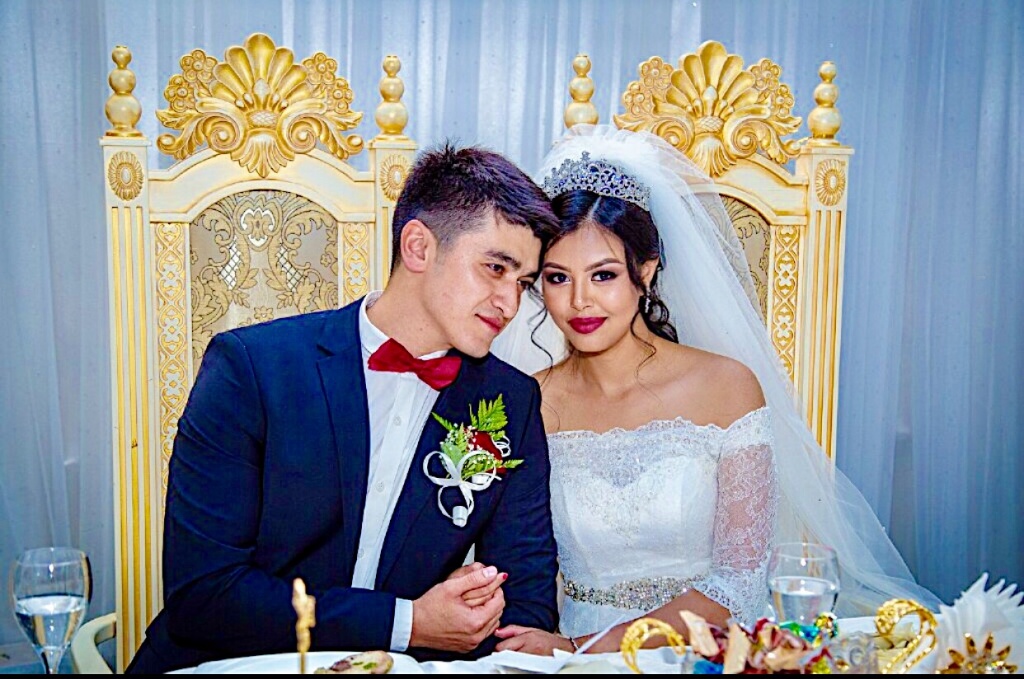 ---
About acquaintance
---
My husband Rustam and I met in Kuala Lumpur in 2009 and studied at the same University. We dated for eight years and got married in the fall of 2016.
Rustam met my parents two years after we started seriously dating. After we flew to Almaty to meet Rustam's parents and relatives. When I saw them, I immediately felt part of the family.
---
About the wedding
---
We held the Nikah ceremony at the Hazret Sultan Mosque in Astana, and the wedding was held in Almaty. All wedding preparations in Kazakhstan was organized by the husband and his family. I just ordered my wedding dress from a famous Malaysian designer in Kuala Lumpur.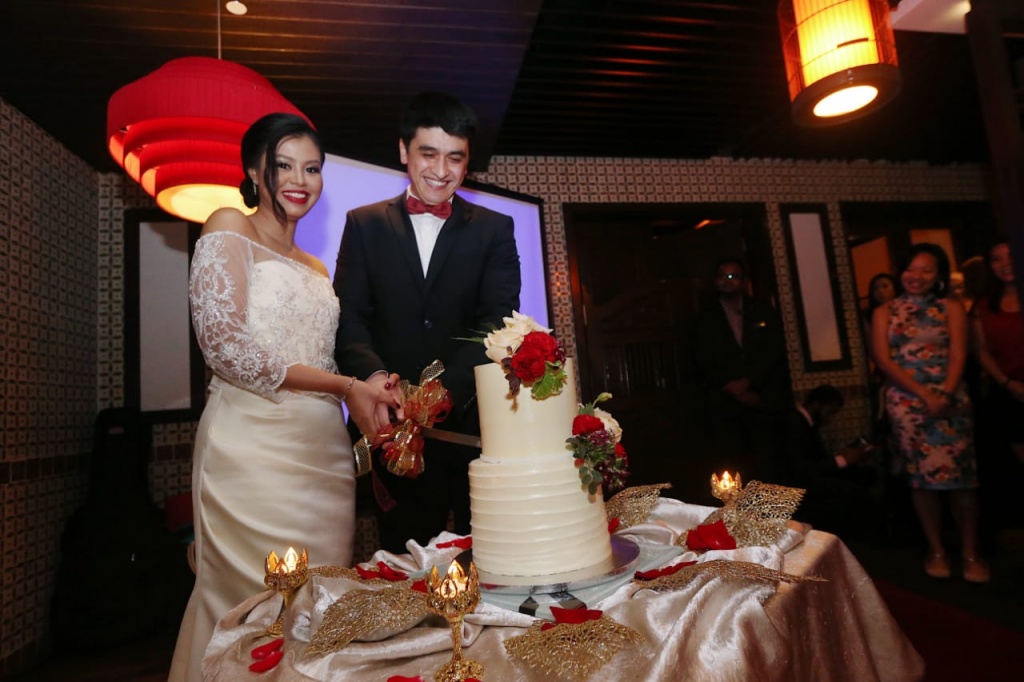 Wedding in Almaty was fun and memorable. We invited about 100 guests because we wanted only close people at our wedding. Relatives and friends told us wishes. We had our first dance, everyone danced and had fun until midnight.
Wedding in Almaty was fun and memorable
In Kazakhstan, our wedding was not very traditional. I didn't wear Saukele, and we didn't have a tea ceremony. But I did attend the "Bir salem" ceremony and bowed to relatives and friends they put money in a special basket as a gift while the man played the dombra and sang a song in the Kazakh language.
The guests at the wedding were like a big family, a lot of friends came, and everyone had a good time. The food was very tasty, although I could not eat during the celebration. So after the wedding, I felt very happy and hungry!
Four months after the wedding in Almaty, we had another wedding in Kuala Lumpur.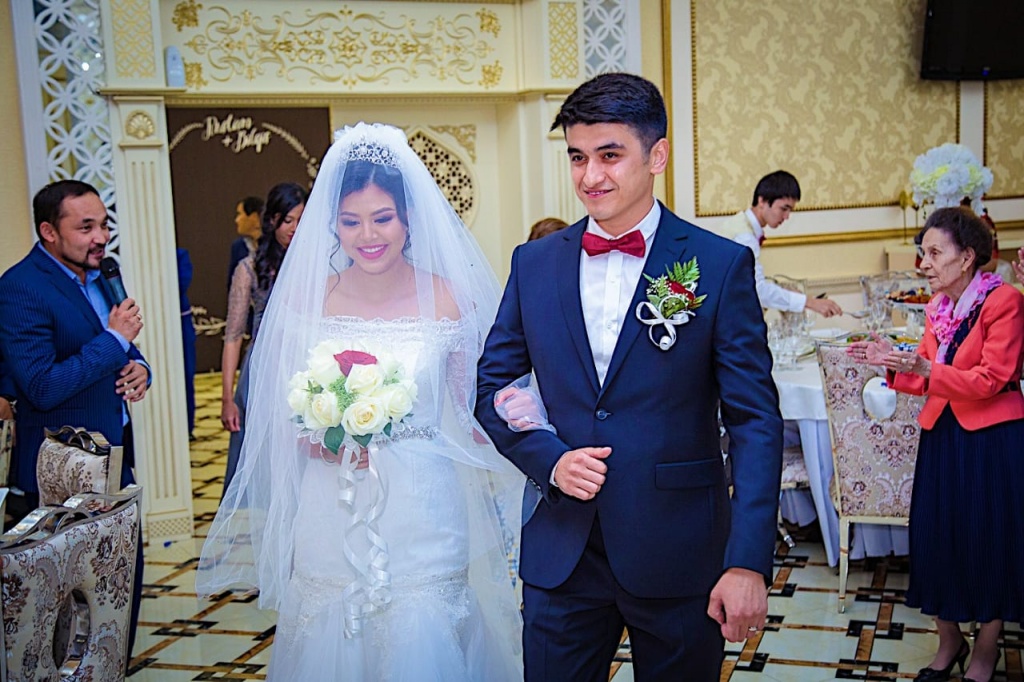 ---
About attitude to traditions
---
Our families aren't very traditional. We do not think that men and women should observe traditions and necessarily do certain things. We respect each other's decisions. The only thing we want is to our loved ones to be happy, healthy and successful.
My husband always supports me in my desires and actions. I give him the same support. Respect and trust are more important to us than tradition. This is what we have been following since 2011.
We may be different from most Kazakh or Malaysian families, but we like to live like this. Parents respect our privacy, and we respect them.
Yashar Unver, 38 years old, hometown — Istanbul, accountant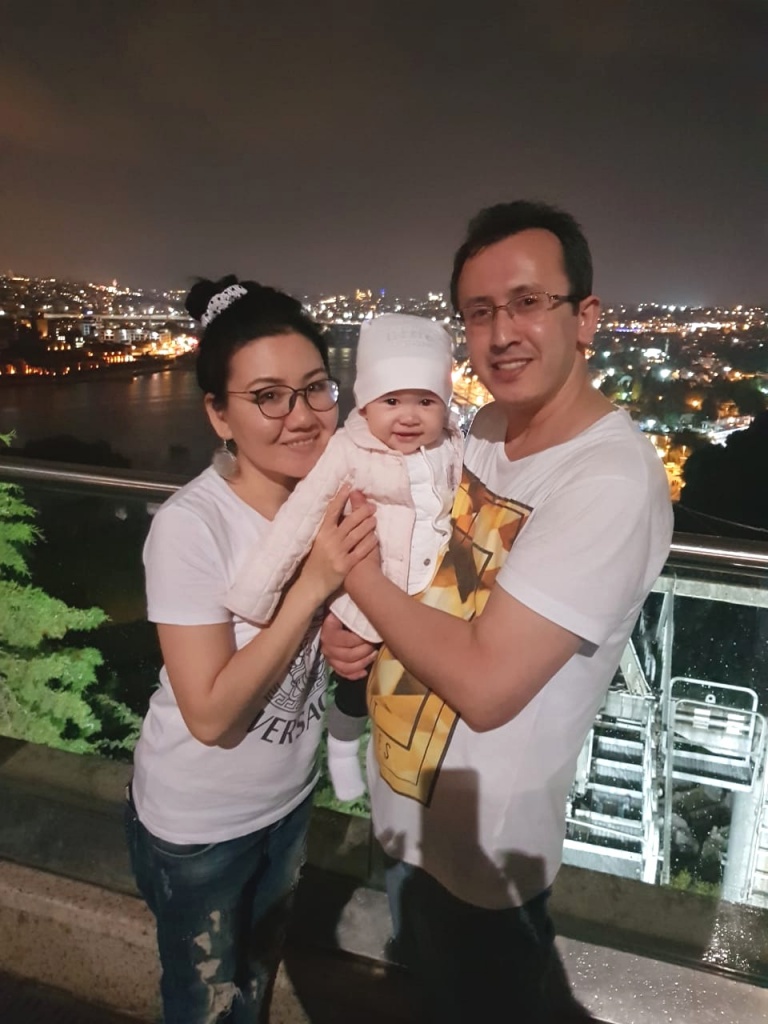 ---
About acquaintance
---
My wife Gulhan and I met in 2015 and spent three wonderful days together. After she had gone to Kazakhstan, we continued to communicate and I came to visit her.
I flew to Astana to meet Gulhan family. They warmly welcomed me. Kazakhs are hospitable people with whom it is easy and comfortable. I felt like a part of this family.
Kazakhs are hospitable people with whom it is easy and comfortable
I am happily married, my wife and I have a beautiful daughter, who soon will be two years old.
---
About the wedding
---
My father and I went to Gulhan's parents to make a proposal. In Turkey, there is also a custom, but we put on each other's rings, and in Kazakhstan the bride wears earrings. Relatives and friends of the bride present gifts.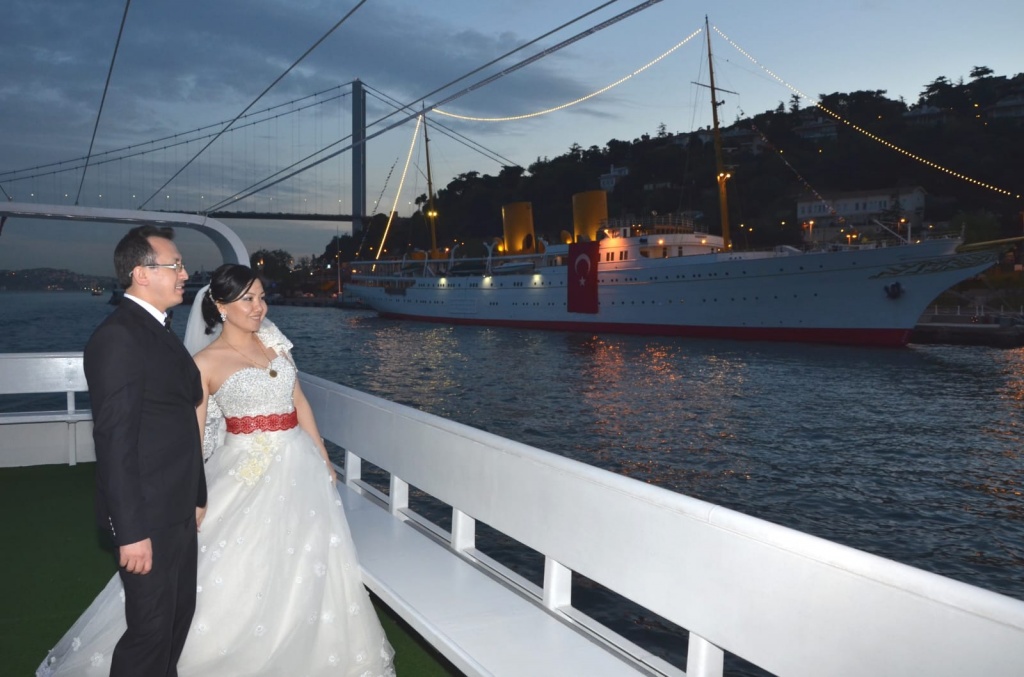 We determined the date of the wedding, started preparations. We prepared wedding gifts entitled "toy bastar", this a good custom.
We arrived in Astana on January 23, and it was very cold. It was minus 45 degrees during the wedding. For all life, we saw a maximum of minus 10. I told my parents to dress warmly, but they didn't listen to me. So we had to buy warm clothes, jackets and caps.
The wedding ceremony was fun and beautiful. It's great Kazakhs remember and honour the traditions of their people. In Turkey, guests treated only by cake and drinks. A Kazakh wedding cannot do without the high cost.
I was touched by the wishes of the guests on stage. Guests in Turkey present gold and jewellery to the newlyweds and in Kazakhstan money in envelopes.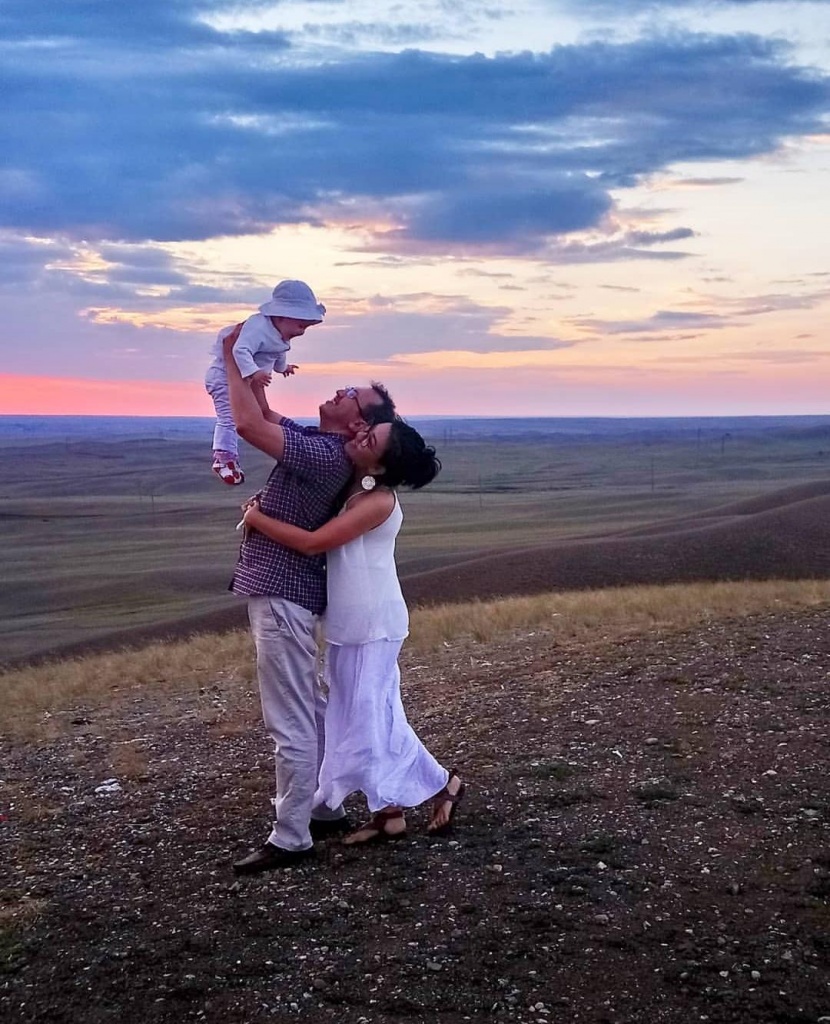 My parents were especially surprised by the horsemeat on the tables, as it is not eaten in Turkey. We were surprised by the ceremony host and different games. Parents loved the Kazakh wedding. Perhaps, they danced for the first time in life in Kazakhstan.
At the end of the wedding on the floor spread out a white path on which the bride walks. After, the husband takes her to their house. I liked this tradition.
---
About attitude to traditions
---
In our family life, we maintain the Kazakh traditions. For example, for guests, we cook manty, lagman, kazy, baursaks, pour tea with milk. On Fridays, my wife makes a shelpek. I like Kazakh cuisine.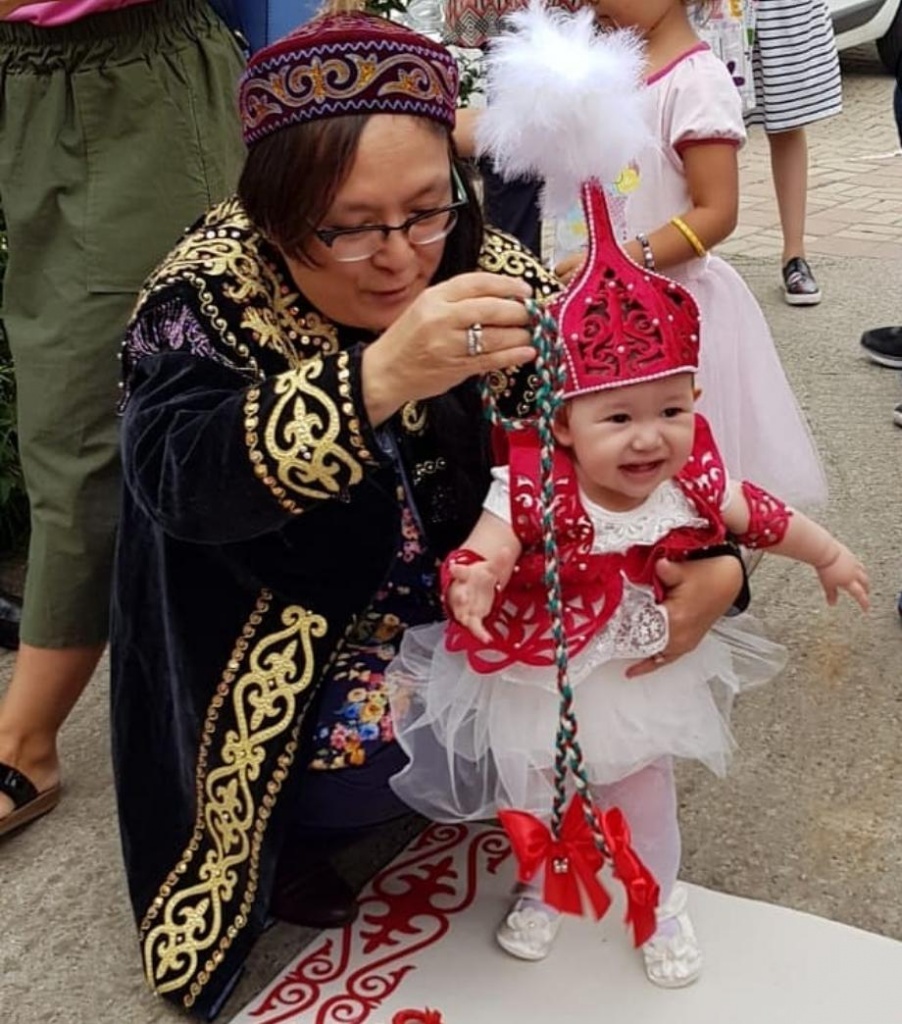 The name of our daughter Ailyn suits to Kazakh and Turkish culture. When the daughter began to walk, we arranged the Kazakh ceremony "Tusau kesu". We invited an ethnic Kazakh woman from Turkey, a respected doctor and professor.