Lusine Kagramanyan, hometown — Yerevan, media editor of IamYerevan.com
Yerevan is a new centre of creativity and innovation. Our project is the chief editor's voice of the city, where we share interesting stories of locals and give advice to tourists. The advantage of the capital of Armenia that the city is compact. All the main attractions located a few minutes from each other. This is a big plus for travellers, especially for those who came with children. Many people travel to our city with a big family. Be ready to dive into the world of art, culture and history. There are many museums, galleries, monuments and other art spaces in Yerevan.
---
For families
---
Silk Road Hotel
Be sure to visit the hotel, also called the cultural centre. There you can see the work of professional carpet weavers. The hotel often hosts the play "Shadow Theater". There you can taste freshly baked lavash and enjoy good food in the hotel's courtyard.
The State Puppet Theatre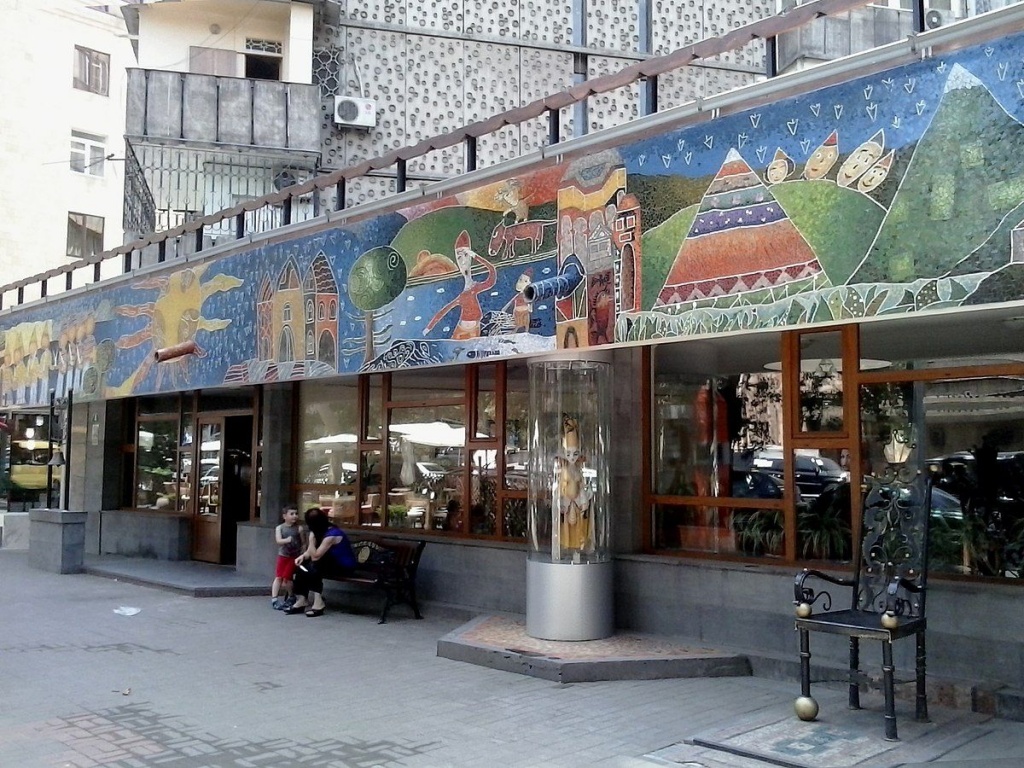 The traditional art of puppet theatre has existed and flourished in Yerevan for a long time. The State Puppet Theater has been operating since 1935 and pleases the audience with high-quality adaptations of the great children's books of famous Armenian and foreign writers.
Captain kid's Treasure Island
This centre is a huge indoor playground for active rest and creative development of children. There is a spacious food court right at the entrance to the playground.
---
Museums
---
Geological Museum
Museum at Yerevan Geological Institute of the Academy of Sciences of Armenia. There are thousands of minerals and rocks from all over the world. There is a mammoth skeleton inside, found in Gyumri — the second largest city in Armenia.
The House-Museum of Parajanov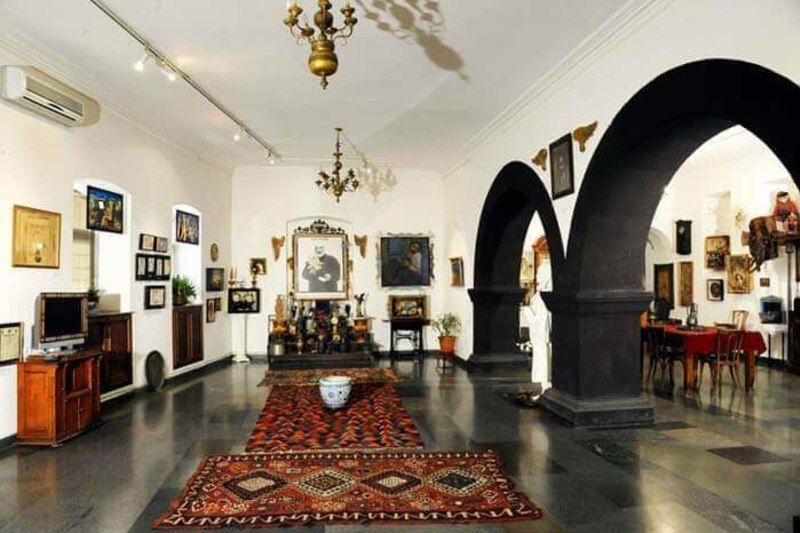 One of the most loved museums in Yerevan, dedicated to the Soviet Armenian director and artist Sergei Parajanov. It is designed to bring visitors back to the past as if the artist still alive and just went for a walk. There you can see the unusual way of thinking of the great artist, his collection of collages, sculptures, paintings and film equipment.
National Gallery of Armenia
It is the largest art gallery in the country. 56 collections tell the history of the national fine art. There are halls of world culture — European, Russian, Eastern. Visitors can see paintings by Aivazovsky, Saryan and Donatello in one place.
Cafesjian Center for the Arts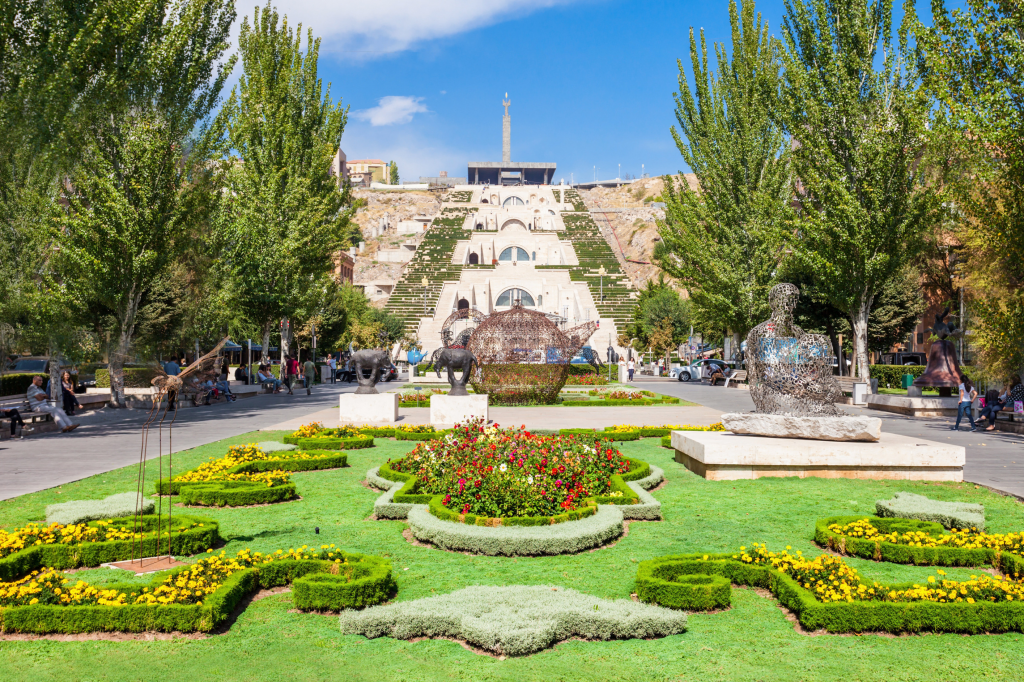 The art centre combines the best of contemporary art and Armenian culture. There is a wide range of exhibitions, including exclusive collections of popular authors. The centre opened in 2009. Since its opening, it has been visited annually by more than a million people. In addition to unique exhibitions, there are lectures, film screenings, concerts and educational courses for children and adults. Also, this place is a favourite for couples. There you can sit on the cascading steps or in a quiet cafe and enjoy the breathtaking views of the city.
Modern Art Museum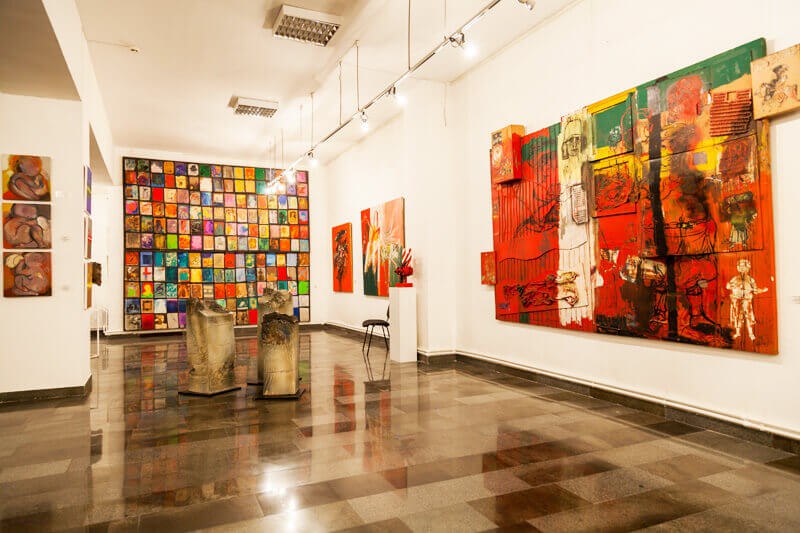 The Museum of modern art occupies the first floor of a residential building. This place may seem a little strange, but it is absolutely worth the time to visit it. The Museum has a large collection of contemporary and surreal paintings, sculptures and installations by Armenian artists.
---
Places for interesting rest
---
ChocoDin
Anyone can learn how to make craft chocolate at the Yerevan chocolate factory. There you will be introduced to the physical and chemical aspects of working with chocolate and will receive practical training in creating confectionery and leave the factory with delicious gifts of your own.
Wine & Grapes Spa
There you have a chance to avoid the daily hustle and bustle and spend the evening in a relaxed atmosphere of the salon. SPA with grapes and wine gives the opportunity to feel the power of sweet grapefruits of Ararat valley. You will feel cheerful, strong and young after plunging for a few minutes in the wine. Among the unique treatments, there is a wine bath, steam room, peeling skin with grape seeds and zest, massage with grape oil.
Louis Charden cafe
Locals love this place for a pleasant atmosphere and the most delicious desserts in the city. The place has its own history. Once upon a time, little Louis fell in love with the beautiful Anna, and many years later he opened his first bakery, where devoted all the culinary masterpieces exclusively to the first love. This is a cafe-bakery, where in a romantic and cosy atmosphere you will find a piece of France in Yerevan. All confectionery products are exclusively handmade.
---
Art places
---
kond gallery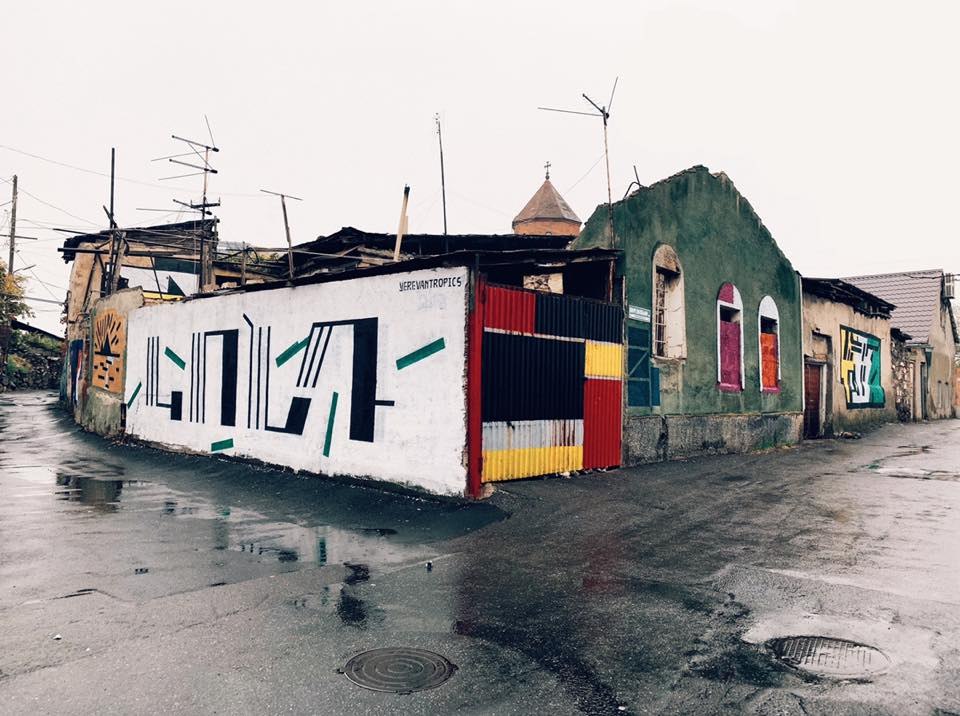 It is the oldest district of Yerevan, which still retains its charm. There you can feel the pre-Soviet era on each of the narrow streets. Near always walk modernly dressed residents, parked fancy cars, but you can feel as if you were still in the past. Kond has recently been transformed into an open-air gallery. Several graffiti artists from Yerevan, Georgia and Helsinki create there. This is not a tourist area with few cafes and restaurants. However, the locals are hospitable, so they could invite you for a cup of coffee.
Mirzoyan Library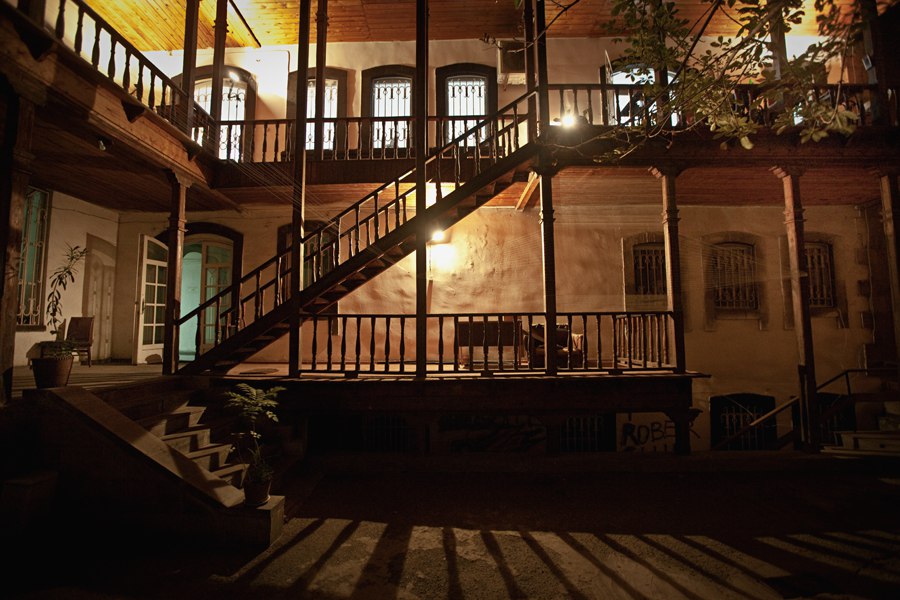 Mirzoyan library is the first photo book library in the region. It was opened on August 10, 2014, by Karen Mirzoyan — a well-known documentary photographer. He donated the first part of his photo books, showing everyone an example. Then many people began giving books and their photographs to this library. Initially, the goal was to promote photography in Armenia. The reading room located on the ground floor, where photography lessons take place once a week. In addition to professional photographers, the library's audience includes students, artists and tourists.
The library contains books of different genres, primarily art and documentary photography. On the second floor, there are an exhibition hall and a cafe. Every month there are organized workshops, performances, events associated not only with photography but also with other arts.
---
Shopping
---
Vernissage market
If you like antiques, Soviet souvenirs, handmade souvenirs, jewellery, fabrics and carpets, then this is an amazing place to shop. There are hundreds of different suppliers. Everything you need in Yerevan can be found in this market.
5 Concept
Hipster shop where you can buy collections of fashion and designer clothing, shoes and accessories of Armenian designers.
Martiros Saryan Park
It is called "Small Vernissage" in the centre of Yerevan. It is a weekend exhibition that helps artists to support and develop art. It is located in a public park where artists interact directly with the public. They talk about their works, explaining technical details and creative solutions.
Muraba
This is an interesting shop where you can also relax and enjoy a cup of tea with homemade fruit jam — murabba. The concept of the place is to sell handmade products. The store itself is hidden away from busy streets, and before you let in, you have to ring the bell on the door.