Inna Ray
From Tselinograd, the founder of "SAYAT" travel company
Was founded in 1989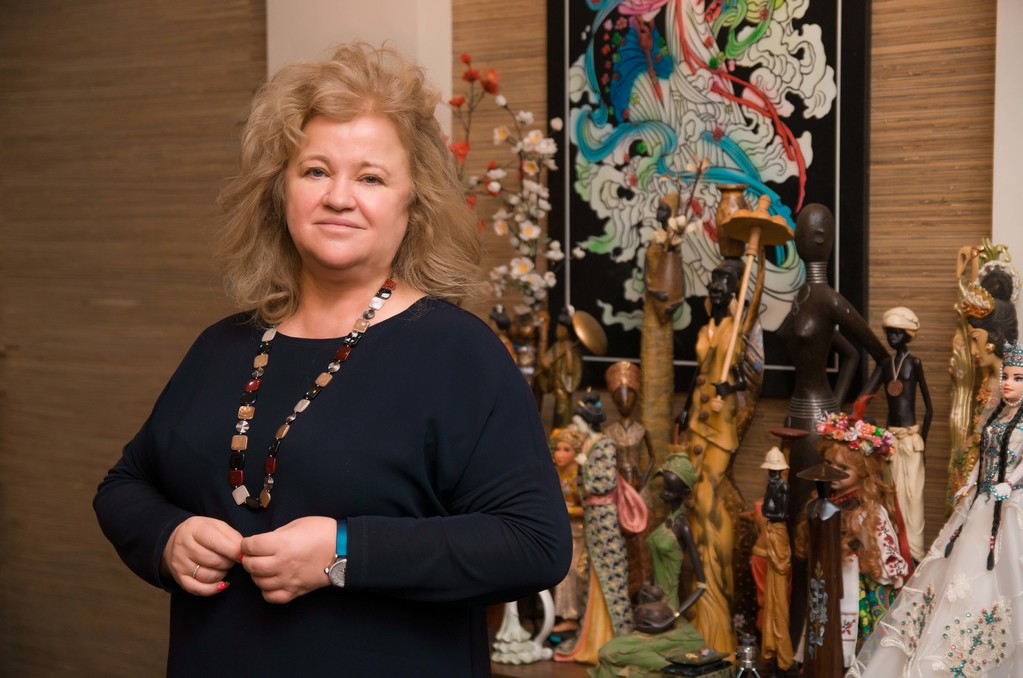 ---
About the business creation
---
We started our business as soon as Kazakhstan gained its independence. It was early 90's; people were starting new things despite poor conditions, we had no idea of what was to come.
My child was born, and my work was interfered by the family for a while. I returned to business when it got stable. It was difficult to find something new. I started from scratch, when there wasn't the right kind of legislation for this kind of business. So, I started with charter flights.
We set the first flight from Astana to Istanbul. The route plan occurred to us when the idea of moving the capital from Almaty to Astana was being discussed. New architecture was definitely going to be built, and we predicted that the countries which had already experienced the same and had succeeded would be in demand. Those countries were Turkey, the UAE and China, at least we thought so.
---
About critical moments
---
Nobody believed that the capital would be moved, since it was really a harsh moment for the country in general. Therefore, all citizens were a bit suspicious. We needed a great amount of will and confidence to act.
Travel business is connected with many institutions, and changes were required in all fields related. All of us witnessed how the processes were changing.
We had to use the whole experience accumulated. Some moments were critical both for the state and our company. Tourism is at the crossroads of absolutely all issues related to the state activity.
The biggest trouble is the constant changes in the dollar exchange rate
When we work in Kazakhstan, we conduct money transactions in tenge; while work with foreigners in dollars. Sometimes we are billed according to one rate, and then the rate alters in 5 minutes.
In addition, devaluation sharply reduces the demand for our services. In critical moments we asked the state to let us conduct currency transactions, and allow tourists to take the currency with themselves.
We were looking for cheaper directions, alternatives.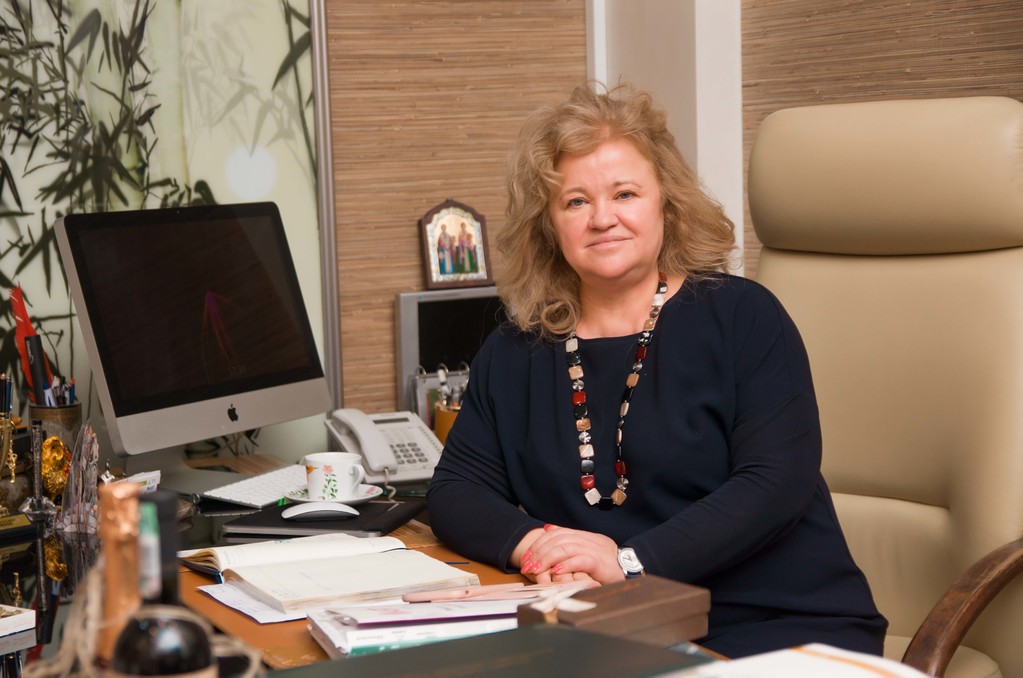 ---
About the company mission
---
The company's mission hasn't changed since its foundation. We still provide high level travel service. Opportunities for achieving the level and approaches to the mission have undergone many changes through the years.
Initially, we planned to arrange international flights. We've been developing it for almost ten years. Firstly, there was only one flight in a week, ten years after there were 1-2 flights in a day.
A regular carrier appeared in all the areas that we offered, and we had to diversify our business. We're engaged in tourists' consultancy, air tickets sale, ads around the city now. Besides, we've started working on attracting tourists to Kazakhstan, today we participate in international exhibitions. Thus, we managed to replace the charter flights.
---
About plans
---
We've been studying the issues of domestic tourism, laws and legislative acts for many years. Now we can see that the state is interested in travel business too. Changes are coming, and our company is preparing to face them.
Our company is recognized as the best city company to receive tourists at the international exhibition EXPO-2017.
We're working on advertising the company in different countries through electronic resources in order to achieve reinforcement of interest to our country. This question is our main goal.
---
Erkin Tasmukhambetov, 44
Founder of Iron Plast LLP and HydroTechSnabAstana LLP
Was founded in 2000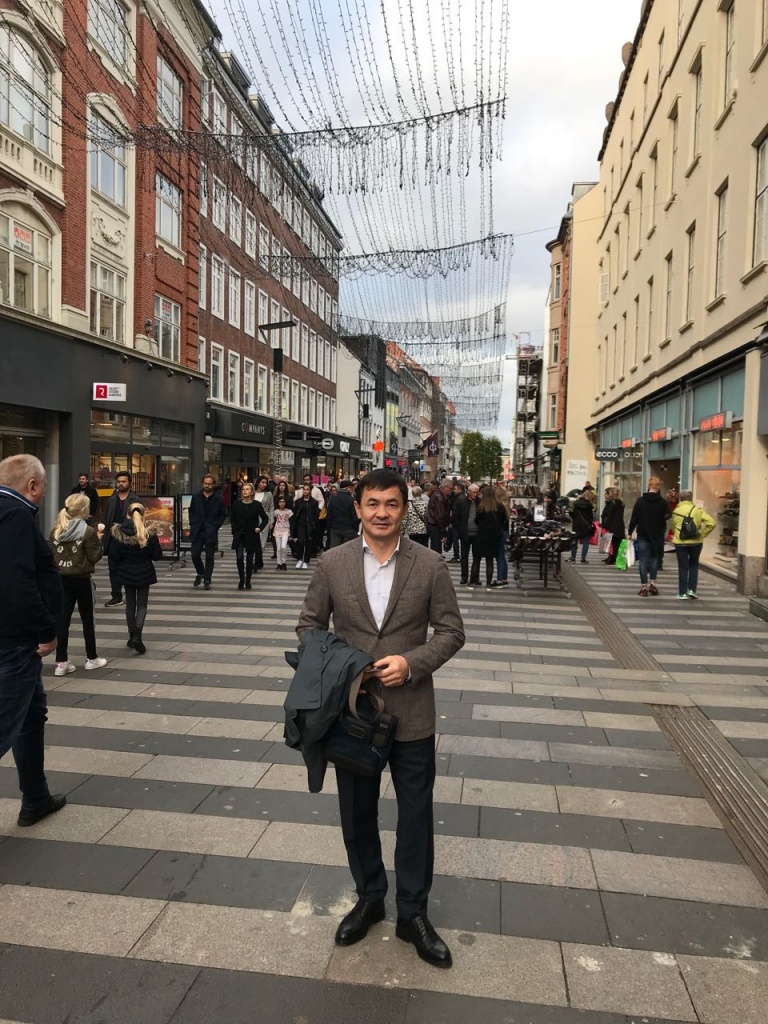 ---
About the business creation
---
1996-1998 were difficult in the regard of the country's economy. However, construction boom took place in that moment. The capital was moved and the global construction was started. My business is connected with that.
I started trading in 1993.
Initially, it was difficult, as it was a "wild" business
In 2000's goods were sold for cash, papers and documents were written by hand, there were no computers. All items in general were only a small part of the whole spectrum we can offer these days. All the goods were connected with heat and water supply, sanitary sewer.
In 2002 we were registered as LLC. We were growing year by year, and business gained momentum. We sold uniforms, calcium carbide, bolts, and nuts now and then. In those days there was a great shortage of goods, even the warehouse remains of the Soviet Union period were sold.
---
About critical moments
---
There was a working capital shortage. Initially, we drove goods from China. And we did not have enough money to buy goods by cars. Under the law it was necessary to transport goods in full batches. I had to take risks.
In China freight companies used to combine, consolidate the cargo and send it to Kazakhstan independently. We paid them money, though they didn't provide any documents. Sometimes, the goods could be held on the border for six months.
In 2006, I had to take a big loan for business development, the business has become more systematic since then. We can afford to ship goods both in containers and in cars. We established relations with Russia, then Korea joined us.
We had no problems during the economic crises. Many companies went broke and sold the property for a pittance, while we used this situation and bought them out. We always had a financial reserve, and the dynamics were positive. The only difficulties were with the currency. The devaluation caused a great development in tenge, but we were thrown back in dollar terms.
---
About the development
---
At the moment we cooperate with companies from Finland, Poland, Germany, Sweden, Belarus, and Spain.
As soon as the business connected with plumbing got better, I expanded the profile. Now I have a company engaged in transport. We offer specialized equipment services: truck cranes, loaders, bulldozers. The second company is engaged in the warehouse and office space rental. We have our own business center. We're the only one quartz stone manufacturers in Kazakhstan now. We make kitchen countertops, window sills, staircases from it. Quartz stone is a wear-resistant product, and it's just appearing on the Kazakhstan's market.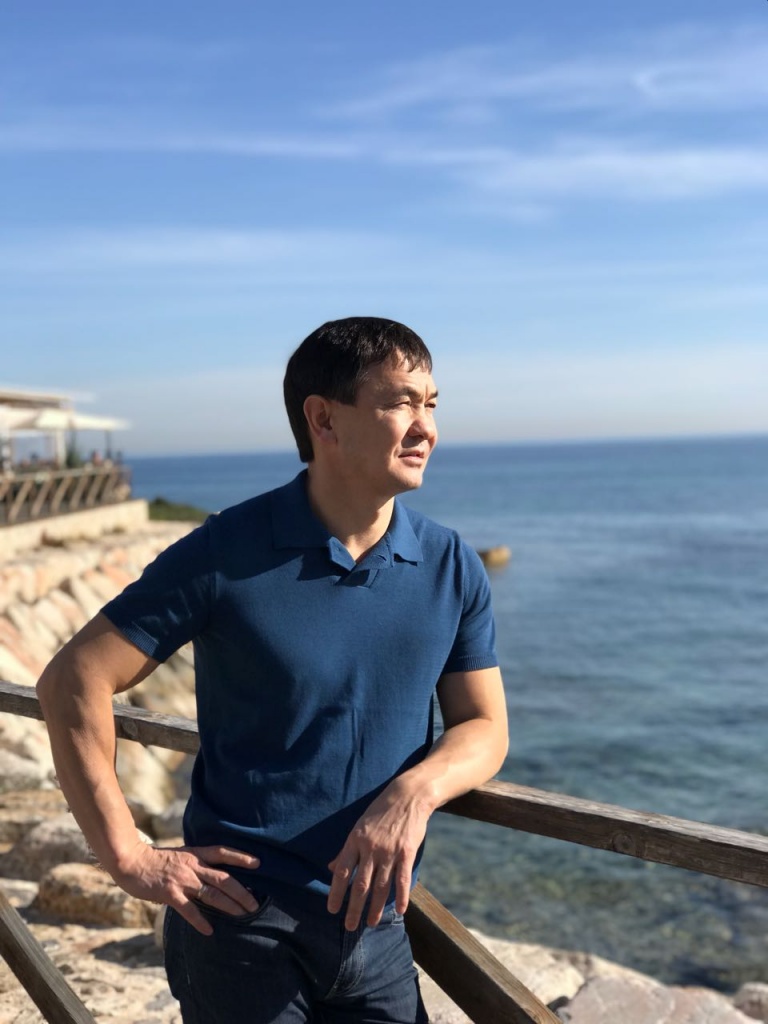 ---
About plans
---
We're developing a corporate business in Astana: work with large and medium-sized companies, including BI Group, "Basis A".
Now we're working with branch sales network in Almaty, Kokshetau and Karaganda. But our main goal is to develop the manufacture. Today we have few rivals on the market. We want to develop both in Kazakhstan and in Russia.