Madina Rashit, KazGeo, Manager of Public Relations
Luckily, IRONMAN 70.3 Astana will be held on June 17, 2018 in Kazakhstan, which is going to be the first CIS country to welcome the most popular international triathlon race under the auspices of the World Triathlon Corporation. IRONMAN 70.3 Astana is a franchise of the IRONMAN brand of the World Triathlon Corporation made with the Kazakh Geographic Society for the next five years.
The worldwide athletic spirit is going to be focused in Astana, as more than 1000 athletes from more than 30 countries will participate.
Athletes will overcome the distance of three stages: swimming (1.9 km), cycling (90 km), and running (21.1 km) with a total length of 113 km or 70.3 miles.
IRONMAN 70.3 Astana being a great opportunity to show the most picturesque places of the capital is a serious event including swimming in the Ishim in Astana Triathlon Park, cycling race against the unique capital architecture, and running in Astana Triathlon Park.
Our athletes are preparing for the race, in spite of severe weather conditions, triathletes and other sportsmen from different cities are daily training outside or in gyms, alone or in groups.
Today more than 600 athletes from 24 countries have registered for participation in IRONMAN 70.3 Astana, comprising 312 from Kazakhstan, 196 from Russia, 14 from Poland, 9 from Kyrgyzstan and 9 from Great Britain.
Astana will offer 50 most qualified slots for the 2018 IRONMAN 70.3 World Cup in South Africa.
Registration for participation is open to both professionals and amateurs, for men and women on the official website ironman.com
---
Askar Mailyubayev, 31, from Almaty, Forte Bank , head of the digital office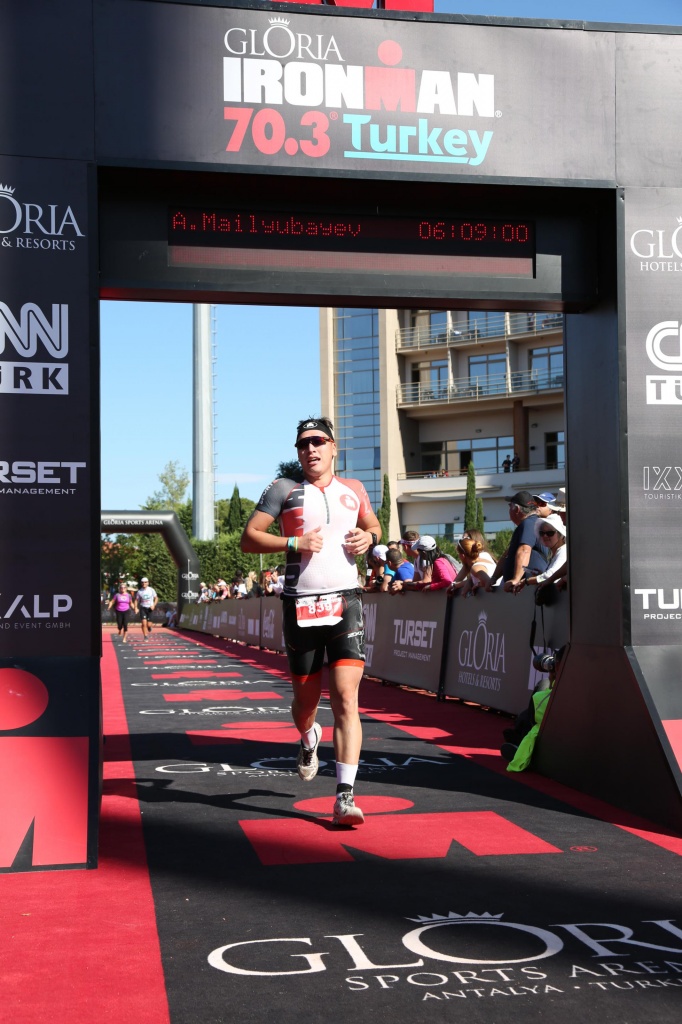 I've passed IRONMAN 70.3 several times for 3 seasons. I am inspired by my new life, my sports results, my environment, the opportunity to open new countries. Sport has completely changed the schedule and some habits, I spend about an hour and a half for training daily.
Now I'm training in Astana. My main triathlon coach is Pavel Artyushenko.
Every morning I either train on my home bicycle or swim in the Fitness Palace. Also, I run in the "Alatau" sports complex and at weekends I usually train on a treadmill at the "Astana Arena" stadium.
I run 35-40 km and ride 70-100 km a week, but swim less. In the winter I do not run, as it's wrong.
I try to have healthy food.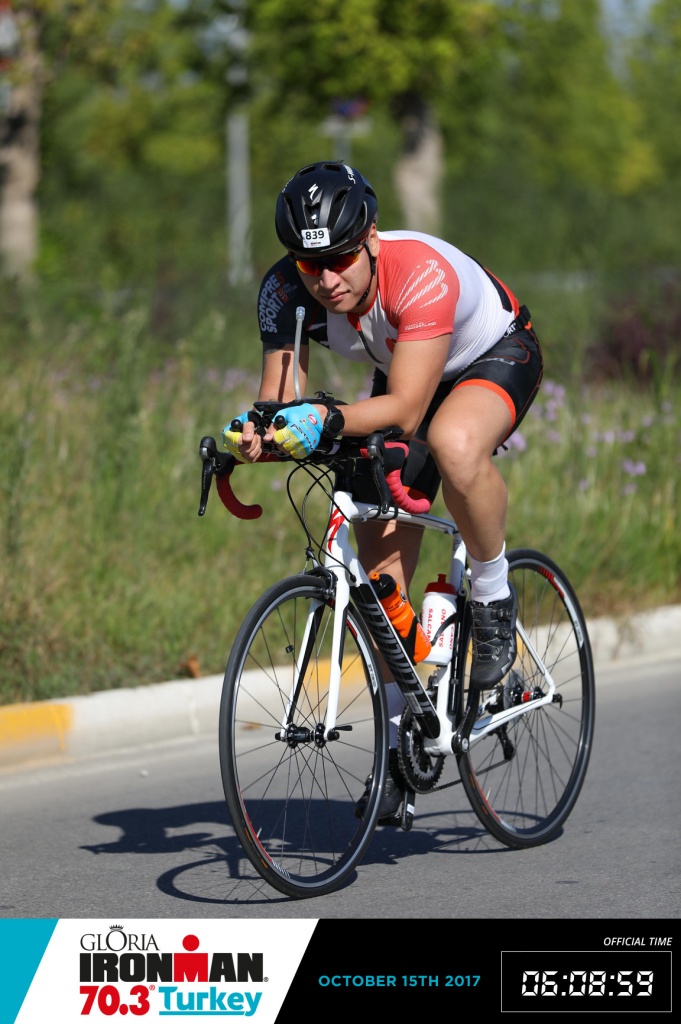 The summer race is the most simple, therefore not the race but the trainings make people be crazy about IRONMAN. You work out in the morning, force yourself to go running after work and need to organize your day so that you're free after 6pm, since your training starts at 7pm. You have to give up meeting with friends, change your attitude to life. I like my way of life, which was formed due to the sport.
You'd better set realistic goals for yourself and not try to cover the full distance at once. Ironman makes you be organized, but, most importantly, there must be a correct approach to training. Everything comes gradually step by step.
It is impossible to devote IRONMAN a year and then quit. For example, I'm going to do sports for all my life.
I read a lot of books on triathlon such as Haruka Murakami's "What I talk about when I talk about running". Also, I want to advise to watch videos on the race in Kon on YouTube.
Equipment you need is sneakers, wetsuit, road bike and a helmet with no any specific things.
It is necessary to ride a lot, because the track is windy in Astana.
I'm lucky to participate in Ironman 70.3 Astana, as it's a home start. There's no such a support abroad as in your homeland, since all your relatives can watch you in Astana.
---
Victor Malchikov, 40, from Aktobe, psychologist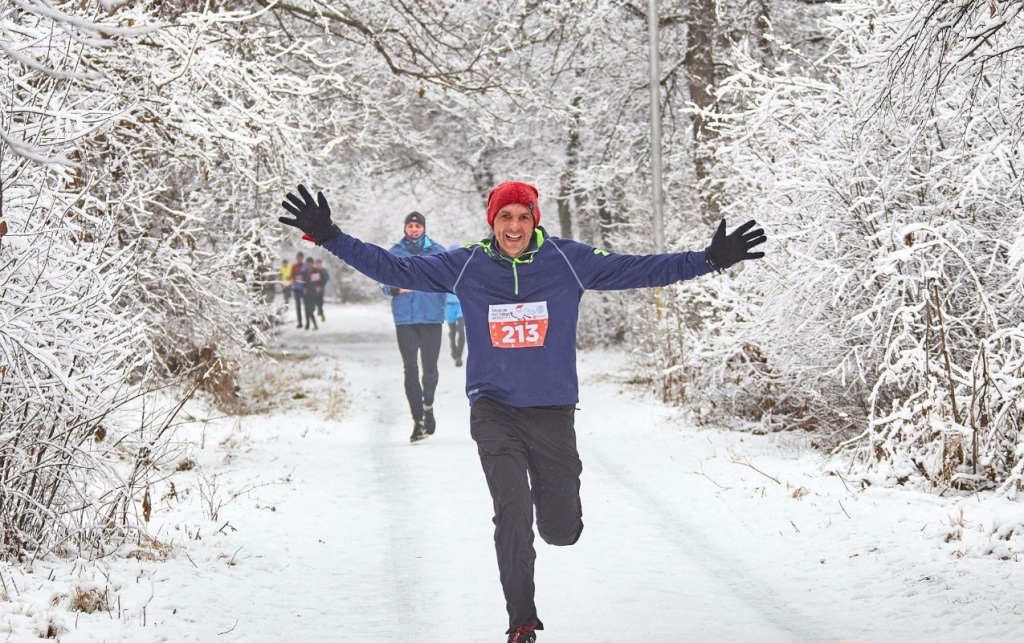 This will be my first Ironman. 2.5 years ago I got overweight and needed to do physical exercises. The gym is not for me, because it is necessary to go there regularly. As for me, I often have to go on business trips. Anyway, I decided to go running, as I could do it anywhere. Later I set myself the goal of running 21 km, then to make a full marathon. In 2017 I ran the first marathon in Almaty, then in Astana and I'm still improving the result. Having got bored with running, I found out about the triathlon and the Open Triathlon School. A few of my friends had passed this distance and I'd used to call them insane until I set out to run a full marathon. Finally, I achieved my goal. "Nothing's impossible". I made decision to participate in the Ironman 70.3 Astana in late summer 2017.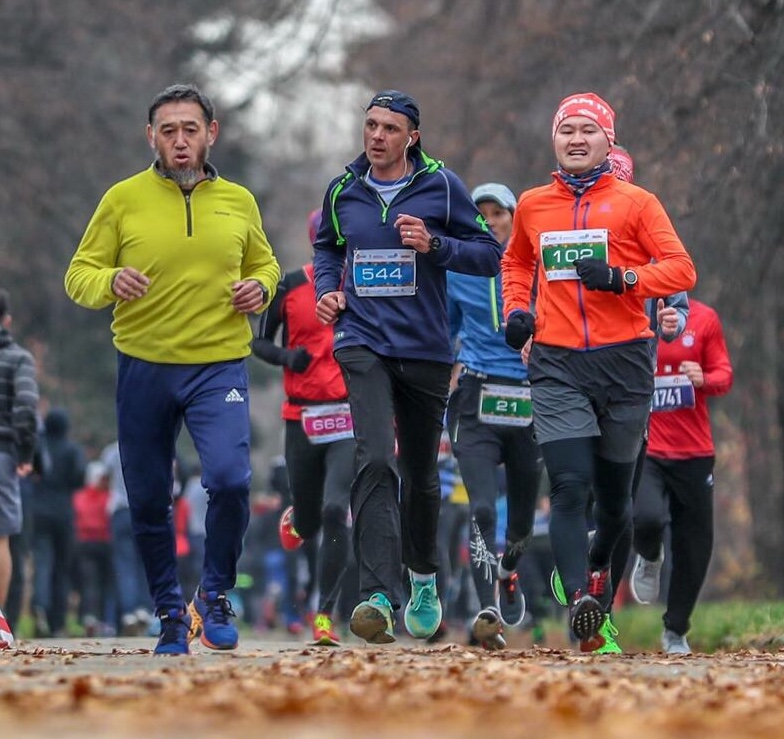 I started training in November. Now I'm training in Almaty at the Open Triathlon School at the World Class fitness club with a group six times a week. Training starts at 7pm.
Since it's cold now and we cannot cycle outdoors, we have mountain trainings every Sunday, which replaces training with a bicycle.
When I go on a business trip, I get tasks from the coach and train in another city. I follow a healthy diet, since the main thing is not to overload your stomach.
I was very inspired and surprised by Rich's Ultra book, that reveals that nothing is impossible, and any person can fulfill anything with a goal set correctly. Once going to Kapchagai, I heard a participant said that triathlon is not for ordinary people, which made me furious, as I am an ordinary psychologist. Finally, I understood that the equipment does require much money.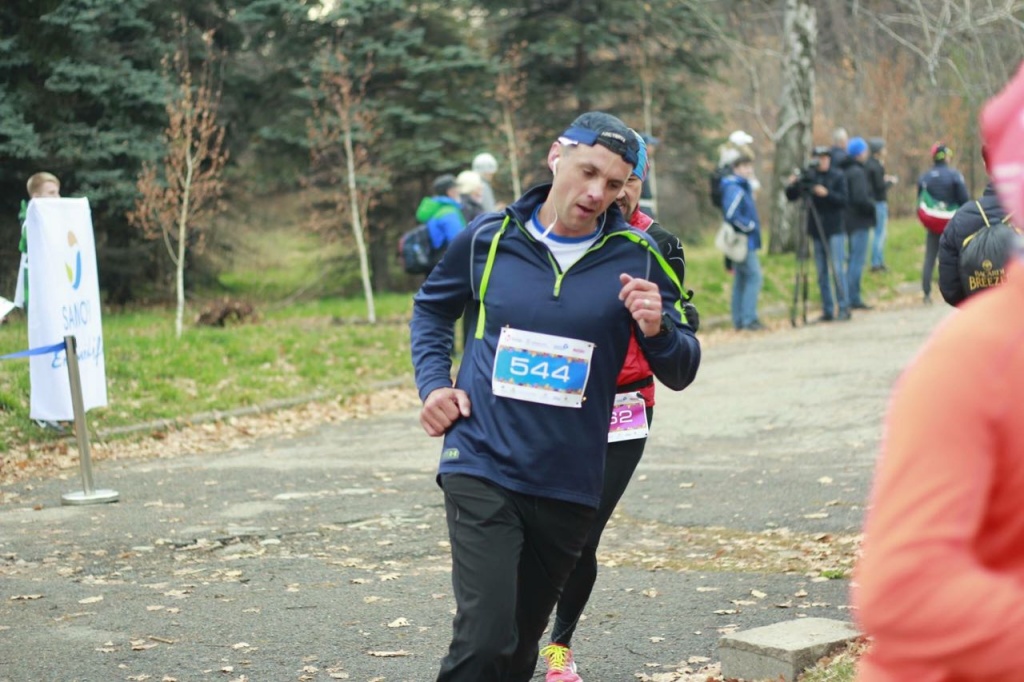 IRONMAN forced me to change my schedule. Thanks to sport I can concentrate on the main thing and be more organized. Training gives me energy, which allows me to do more things in a short time.
Triathlon makes me act and realize that the things I need are working, and training.
Ironman gives an opportunity to get acquainted with successful people who are busy, yet always find time for sports. I'm inspired by them.
Ironman 70.3 will be held in Kazakhstan, which makes me feel good, as many foreigners will visit us and witness all the beauty of our country.
I'm used to training in the mountains, so I would be in advantage, if the race took place in the Highlands. Nevertheless, I'm happy to know that the track will be flat, though the wind can be a real problem for me.
Astana is a beautiful and convenient city. I think the track will be wonderful.