South Korea
Galina Ganzha, 31 years old, hometown — Bishkek, @showmeyourkorea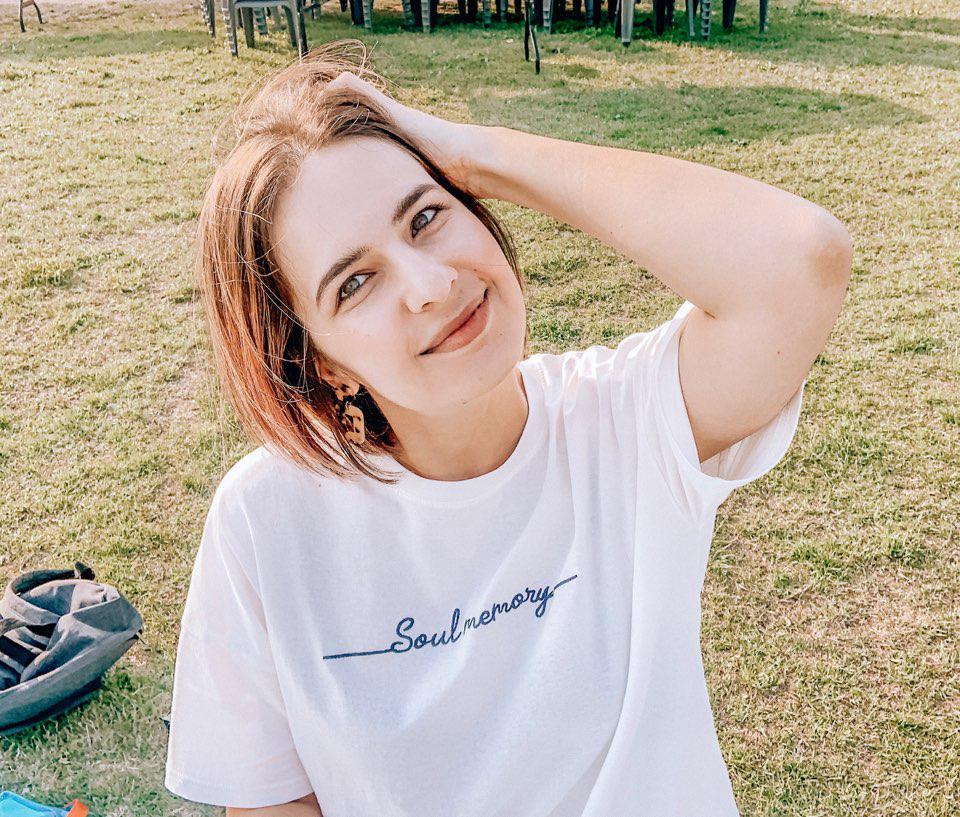 ---
About moving and work
---
I have loved Asia since childhood. At the time, I wanted to go to Japan and spent three years in China. Since 2013 I have moved to Korea and lived in Seoul.
Korea is a cross between Japan and China, a golden middle, where a foreigner can easily join the society because there is a developed international community.
The first two years I learned Korean because I studied for the master's degree in the organization of concerts.
I worked in several companies until I got a job at SM ENTERTAINMENT, one of the biggest show business companies in Korea. I worked there for three years, and now I fully devote my time to blogging, organizing and compiling individual tours.
---
About working culture in Korea
---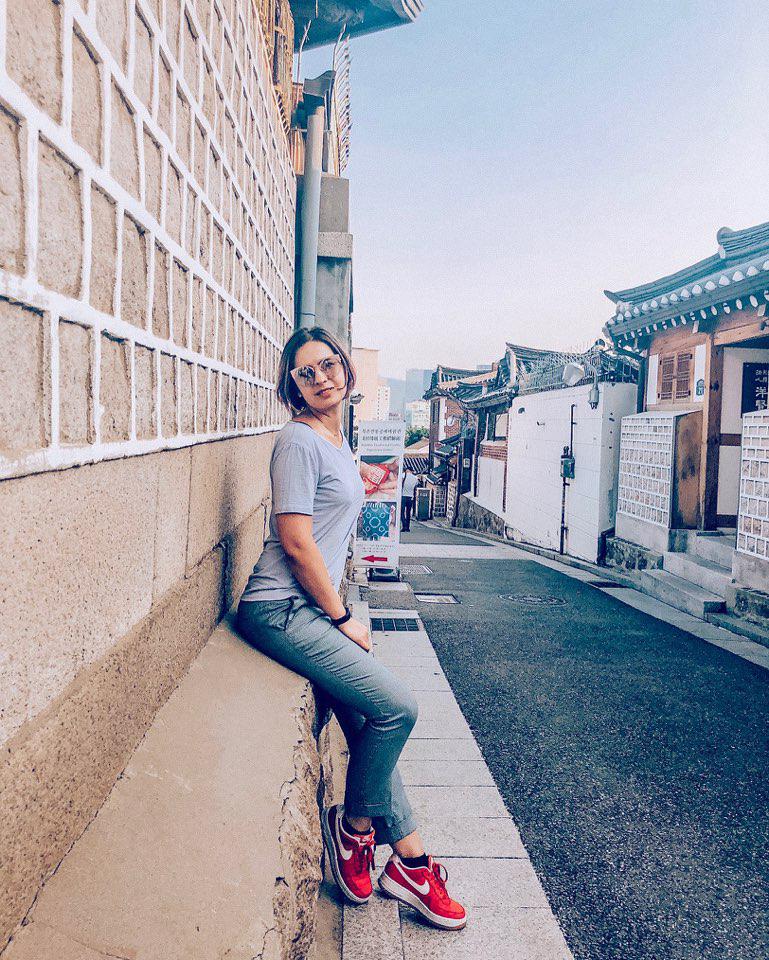 I looked for work on local sites. Popular sites ALBAMON.COM and JOBKOREA.CO.KR. If you speak Korean or English, it won't be difficult to find a job in Korea. If you have a Korean diploma, you will not have to look for more than three weeks.
There are certain rules for working etiquette in Korea. Foreigners are forgivable for some things, but still, you will be corrected. For example, the senior must always pass first, so you need to open the door in front of them and skip ahead. Even in some companies, you can not take the elevator with senior management. You can't argue with your superiors verbally. In the team, there are concepts of "senior - junior" in the position and even the duration of the stay in the company. Another important point that people called by position. If the working day is over and the senior is still sitting in the office, everyone else can't leave.
Foreigners are forgivable for some things, but still, you will be corrected
The minimum wage in Korea is 1,750,000 won ($1,650). This is enough for a good life.
In Korea no bonus systems that require the presence of bonuses for the implementation of plans. Wages are paid on time.
Internships always paid, people never work for free, which is the biggest plus.
---
Advice
---
The most popular professions in Korea are IT, marketing, business, SMM and design. I would advise learning Korean. The main thing is not to be afraid and try. Foreigners are treated well in Korea. If you are a cool specialist in any field, you can always find a decent job.
Japan
Katerina Tsutsui, 24 years old, hometown — Sochi, @gri_katii
---
About moving and work
---
I came to Japan in 2017 and started studying at a Japanese language school. I moved to get an international certificate of language three-month internship in one of the Asian countries. This is necessary for admission to the HSE Master's program in Oriental studies and African studies, socio-economic and political development of modern Asia.
After finishing the program, I decided to stay for a longer period of study to gain work experience.
At the moment, I work remotely as a journalist, copywriter, blog about Japan, conduct tours and support in Tokyo.
---
About working culture in Japan
---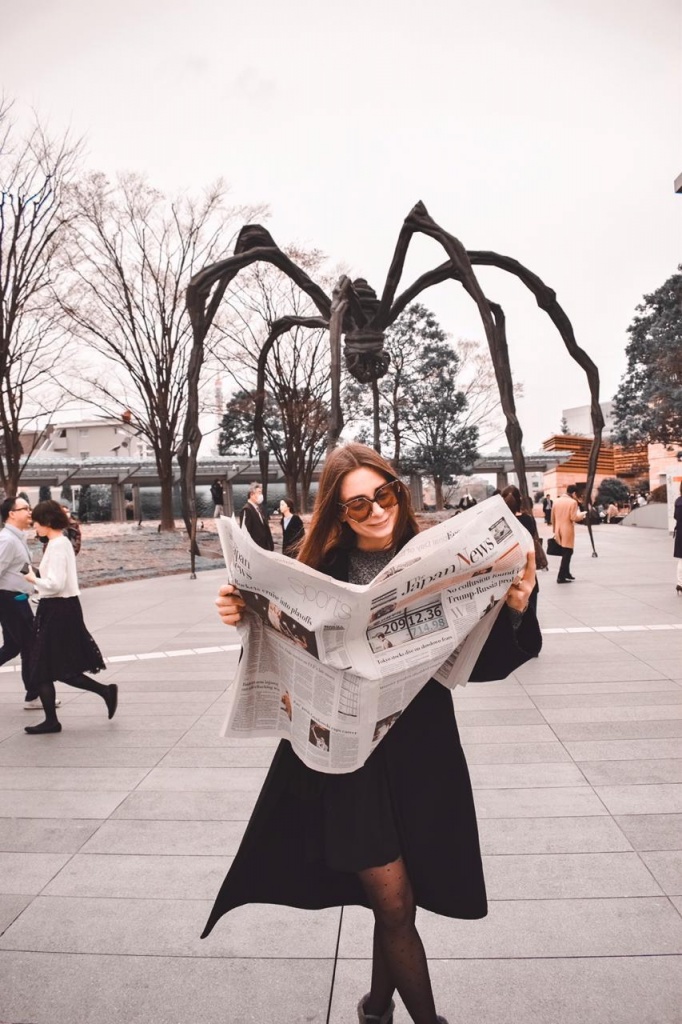 In Japan, easy to find a job with knowledge of Japanese not lower than H2. Japanese companies train new employees for all the necessary skills required by the company even if an employee doesn't have experience. If the applicant has knowledge of English, the chances of getting a great job increase. It is difficult to find a good job without knowledge of Japanese. Those who speak only English often work as teachers of a foreign language.
In Japan, easy to find a job with knowledge of Japanese not lower than H2
Foreigners in Japan have to fit the strict framework. These include special corporate rules: come early to work and stay for more, a small number of vacation days, the difficulties of obtaining weekends and sick leave, a short period of maternity leave, the lack of opportunities for rapid career growth and the system of vertical subordination, the use of a special polite Japanese Keigo language, which is not used in everyday life.
Among the advantages: stability, health insurance, paid by the employer, visa support, payment of transport costs, large bonuses, good wages, the opportunity to study at the expense of the company, to work without experience.
The main difficulty is the inability to adapt to the local environment and become one of them. No matter how long you live in Japan, you will always be a stranger, a foreign element. You always will be reacted as an alien object. In Japan, you constantly have to prove the ability to understand their culture.
---
Advice
---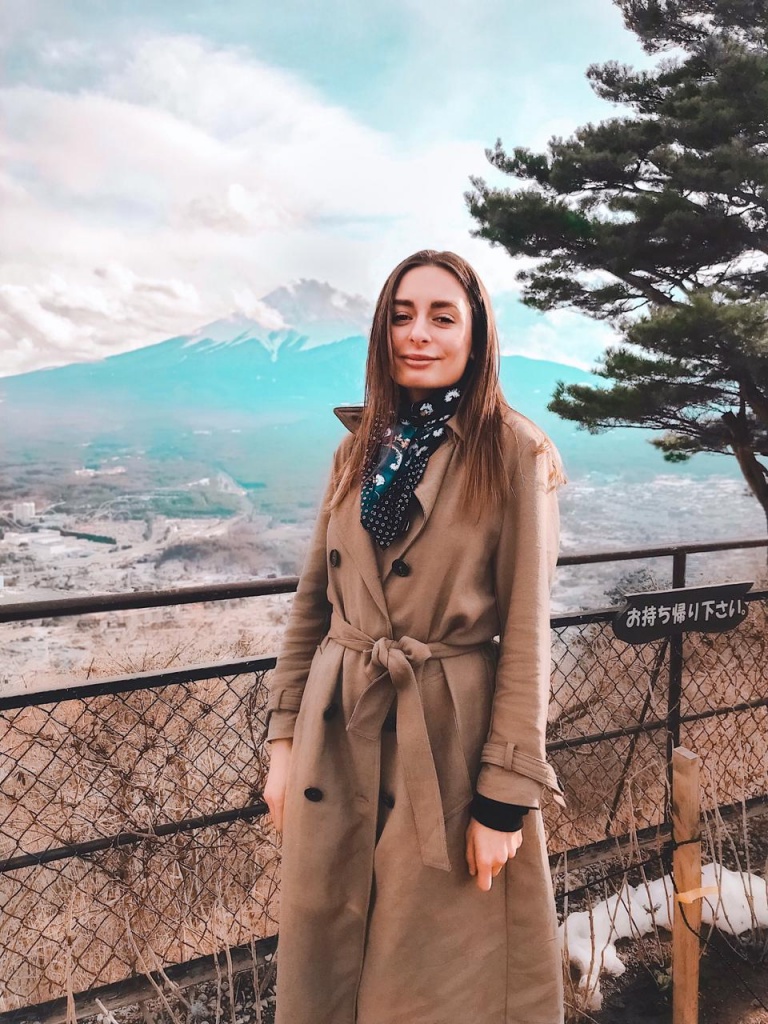 Popular professions in Japan — IT sphere, architecture, design, marketing, management, engineers, teachers of English and other foreign languages.
Unskilled labour also welcomed, but very low-paid.
I would advise learning the language minimally because it will be necessary for all life aspects.
Finding a job and interviewing not so scarily. The main thing is to prove yourself and be yourself. The Japanese do not like excessive hypocrisy and stereotyping. The main thing is to understand the local culture. At the interview talk about your experience, the employer will appreciate it. For the candidate, it is important to be able to work in a team.
It is best to come to the language training first. This will help to get used to and join the space. You have the right to work 28 hours a week when you come for an internship. This will help to understand the basics of corporate ethics.
In Japan, it is unacceptable to show your leadership qualities, and you just need to responsibly do the job. Therefore, I would not advise working in Japan for ambitious people who quickly seek to climb the career ladder. Individuality often suppressed here. In Japan, it is customary to be a single unit and act together.
China
Svetlana Loshakova, 27 years old, hometown — Novosibirsk, @localknowsbetter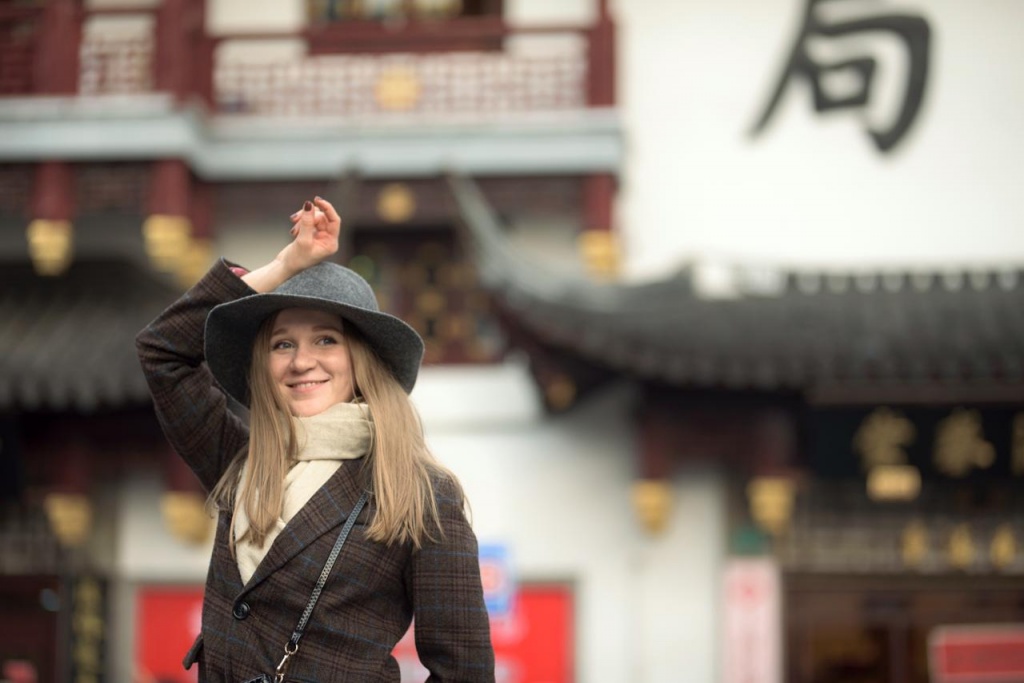 ---
About moving and work
---
I was lucky to be in Beijing when I studied in school. Then I went to China for several internships while I studied at the University. I liked this country and wanted to learn Chinese.
During my fifth year internship, I worked at the international hotel chain Crowne Plaza in Hangzhou in the marketing department. After, I wanted to return to China.
I lived in China for six years, most of the time in Shanghai. I worked as an assistant marketer, and project manager in a design company, where was necessary to communicate with European customers and control production. Then I quit work and decided to go into business. I have opened the online foreign language school RoadAbroad that I'm running now.
---
About working culture in China
---
I was looking for my first job in China from Novosibirsk via job search websites. In China, people do not use e-mail, so people search for jobs through the Chinese messenger Wechat, where ads are published. Or you can find a job through personal connections and acquaintances.
For those who are looking for an internship or work in China, but are afraid to organize everything on their own, I can recommend the international organization AIESEC.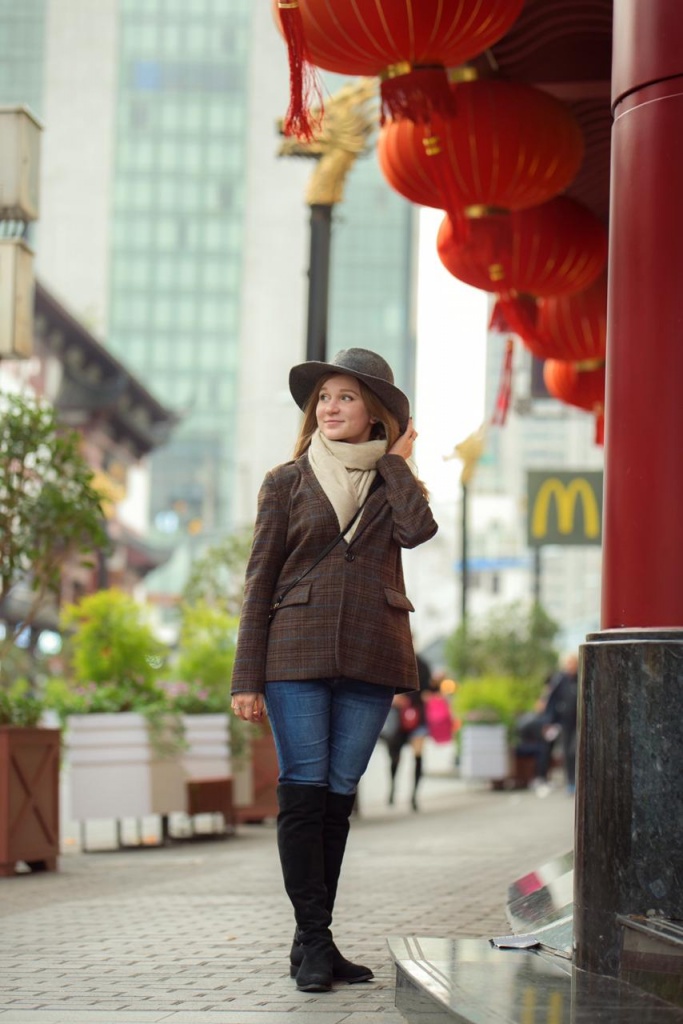 The Chinese business environment is different from what we are used to. There is a strong sense of hierarchy in the team. The Chinese respect authorities and no one argues with him/her. It can be difficult for a foreigner to join the team. It will be quite difficult until a person doesn't prove skills and knowledge in the field and can communicate in Chinese with colleagues.
There is a strong sense of hierarchy in the team
Working in China is a cool international experience, and it's worth it. This is an opportunity to see yourself and your country from the outside, to learn something.
---
Advice
---
The most popular professions for foreigners are related to international relations between China and other countries, like translator, marketer, salesman and customer service manager. You can become a representative of a foreign company in China, take a leadership position. Also in China work our engineers, designers, IT specialists. At the moment, the start-up industry is rapidly developing, where work foreigners, including many guys from Russia.
If you want to find a job in China, you need to be open-minded. You should not perceive the world as you are used to seeing it. Be ready to integrate into society and find a common language with the Chinese if you want to work in China and enjoy it. It is important to learn to understand Chinese culture. The key advice is to try to learn the language.
I notice that many people move to China and then come back. China is a filter for strong and motivated people because not everyone can go through local difficulties.