Adi Levanon, 33, from Tel-Aviv and New York, venture capital investor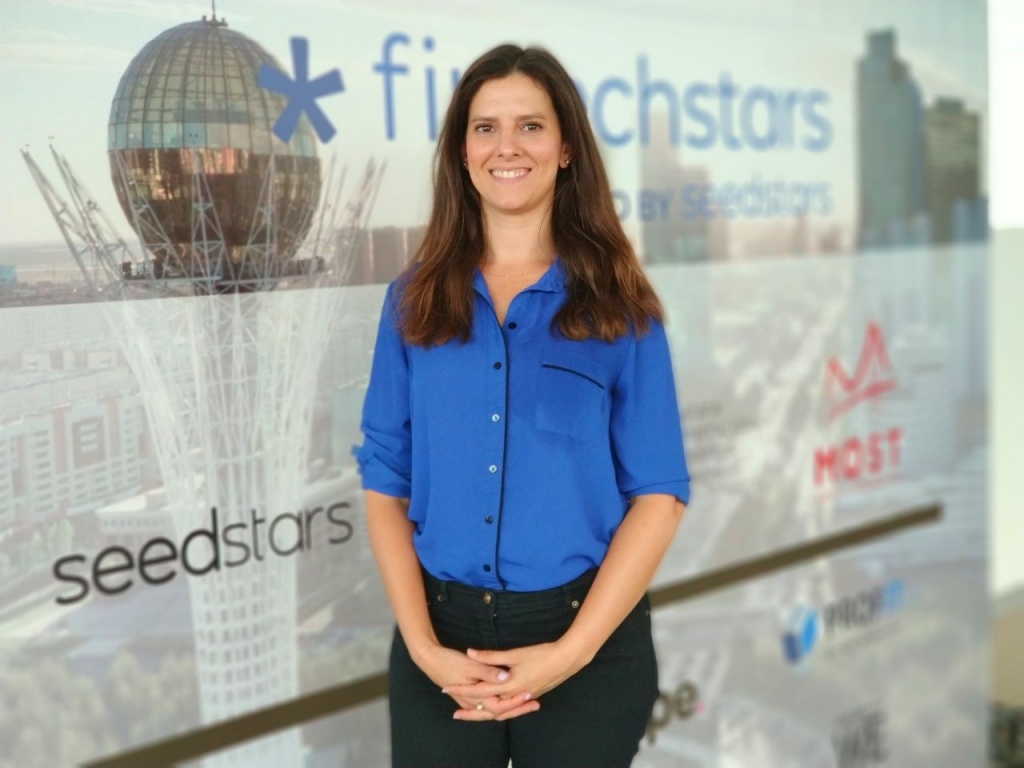 ---
On myself
---
I worked in many venture capital funds around the world, investing in startups. I worked for 2 partners, one of them was a former CFO of Black Rock, the largest asset manager of the world. They invest capital to other people, they hold today 5,5 trillion dollars.
---
On the business accelerator
---
A couple of months ago I was asked if I would like to participate in Business Accelerator. I looked what SeedStars is. I'd heard about, but I wasn't sure. I found out that the government of the SeedStars was doing partnership with this business accelerator. It was super interesting. I had a chance to come to Kazakhstan as I'd never been here. I was excited.
I see people from all around the world. It's super interesting. I met 3 women with technical background which is very exciting. There're a few companies and I saw female founders from the US, Israel. You can see not so many female founders. Also they try to make things change, they want something different. They understand the regular tour rations, limitations locally, they understand that there's a potential in this market, in Kazakhstan and in other "stan" countries at this area. I think that they're really trying to be innovative, to make something new, to help small businesses. A lot of them are focused not on lending to businesses, on working with businesses, on expending tourism but making things more innovative, simpler and more efficient.
There're 5 Kazakhstani projects. One of them was quite interesting. A young guy offered focusing on basically cut lending to small businesses like family markets across the street but in a way that also fits for Islamic countries. He founded an interesting way where if the family market orders more bottles of water or milk this could work out. They going to lend money to produce that, the next order that they're going to do is Lender Company will have more percentage on this deal. It's extremely smart, he realized that it's a large potential industry, but it's different. He fits Islamic countries, not only in this area but Emirates and other Arabic countries. So I think it's really smart.
---
On the market
---
You need a good plan. The other companies are interesting too as they want to help Kazakhstan promote tourism. Some are putting strong emphasis on finding better ways to get trips, help promote people to travel in Kazakhstan. Other companies are building their ways connecting to large corporations, there're 2 big Kazakhstani companies connecting to mobile operator, which is really smart, it's a good way to get customers. In Kazakhstan there're 18 million people but there're both Russian-speaking and Islamic countries. So it's got a huge potential to grow broader.
Now we have somebody talking about Kazakhstani investments, there're not so many venture capital funds here. I think there might be capital from financial sectors but I don't know if they do venture capital. Hopefully, after this program they'll be able to get money from banks or other corporations. I think that they're not looking for large amounts of capital, they're looking for a few of hundred dollars which is normal for enhance the business and grow the team. Maybe they'll take it from Kazakhstan capital or from Europe.
---
Elias Ghanem, 47, from Barcelona, payment solutions manager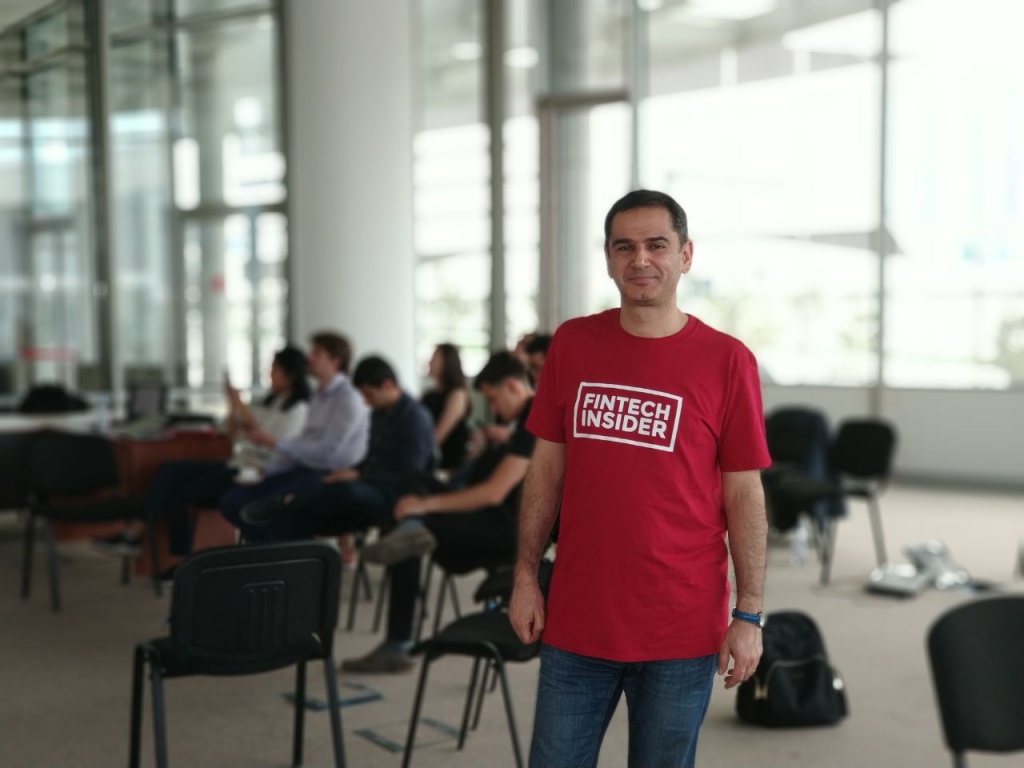 ---
On myself
---
I live I Spain, before that I worked in the Middle East, in Beirut. I have my own startups that also do payment based between Dubai and Singapore. I worked with the Techstars in the Middle East stream, as well as the big event that takes place in Switzerland in May.
---
On the business accelerator
---
I work with the Seedstars for the last 3 years. They invite me quite often to talk at their events. They told me about this business accelerator 3 months ago.
I have a Fintech background, I'm, always interested in listening to new projects and see new trends when it comes to Fintech. There's nothing better than going to an incubator and listening to most innovative people sharing their solution.
---
On the market
---
I see the same trends all around the world. I see them in Kazakhstan as well. There're 3 trends: one is payments –digital payment, QR-payment, wallet payment. Second is lending. It's a big time and today all about lending through SMEs throughout funding or hybrid landing. The third is servicing the SMEs, bookkeeping, for processing, invoice factoring. I see these 3 trends represented here, the last is not seen quite a lot is financial interest helping people know more about their finance. I'm very happy to see it's happening here and there.
I was interested in Kazakhstani projects for 2 reasons. One is people, another is the topic. I mentor a lot of startups and I think it's important that when you have experience, to share it with others. I like that.
Kazakhstan is joining startups, it's at an early stage. It's very immature yet, it's building. That's why projects like SeedStars are perfect, as they focus on emerging markets and help startups learn faster by bringing people all around the world to help guys improve.
Fintech area is worth investing because banks today are challenged by consumer who wants solutions that are more around the experience rather that the product. These guys build the experience, banks make products. Investing in these kind of companies that will help banks to borrow are a better solution to a customer. If the bank decided not to make a partnership with this company, the company may compete with the banks by offering better experiences they consumed.
Kazakhstani startups may expect 2 types of investment –local and international. I encourage them to seek local investment, because local knows the situation in the country and more prepared to help, but limited in certain network geography and have smaller tickets. International ones have bigger tickets and they can help startups go big but they don't know Kazakhstan and there will be a country factor risk that might prohibit them to invest in the startups. The right mix between local investors initially to gain credibility at first structure that will be easy to support international investors.
---
Etu Kuneinen, 35, from Helsinki, Finland, the President of Eurasia Continental Fintech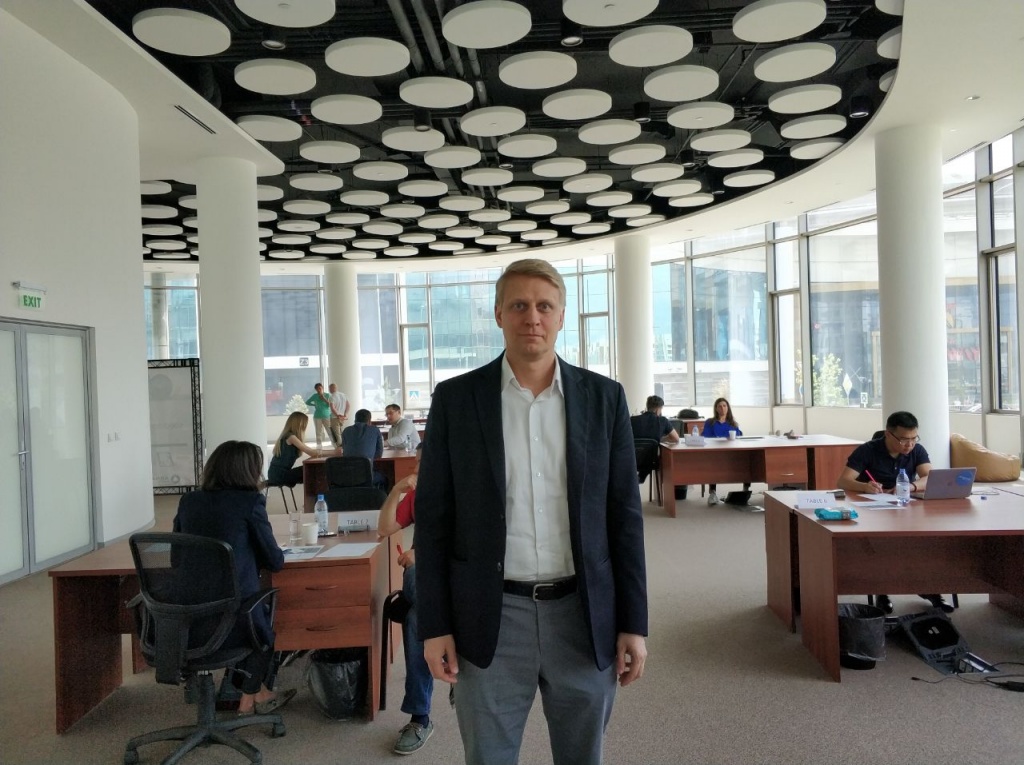 ---
On myself
---
I spent last 15 years in Asia mostly in Bangkok and Hong Kong. I work in Beijing. This is the fourth country where I live and work. My last job was in the Bank of Asia based in Bangkok. Kazakhstan has a sister company of Bank of Asia. While working at the Bank of Asia my chairman was introduced to AIFC Government, to mr. Kelimbetov, who invited us to be a participant.
---
On the business accelerator
---
I learnt about this business accelerator in April when they had an opening session in Kazmedia. I was invited to join this project to see what's going on as we're participants of AIFC ourselves. Our friend in AIFC invited us to come.
These projects' investments depend on who they're connected to. I've been raising money to my start-ups before not having a network support, it's really difficult. So you're to get lucky or you get lucky. There're only 2 options to have a new start-up. I think this business accelerator is really good because they have a support network who will see they have a future and will introduce them to investors. They what investors are interested in, they what the start-ups are and they can tell: "You guys should talk" to make the connection. In terms of how much they would raise I'm not able to answer it yet.
---
On the market
---
I'm an entrepreneur, so I sold my last business in early 2016. I've been working with banks, I was in the founding team of Bank of Asia. I was in charge of bringing platforms, which we now deploying our company here. It's always when you can improve people's lives with technology whether it's a financial sector or Amazon delivery products in people's homes. Whatever technology can improve people's lives. I think that's always interesting.
The core of the business is that everything should be done from any device internet connected. It's the ease of being able to do payments whatever index solution is. Everything must be done fast, easy and endurable from anywhere.
Banks are a good investment because banks make a lot of money. But banks spend a lot too whereas if you take intake, you can reduce their spending, because they don't have to hire thousands of people, they don't have to branch network which costs them a lot of money to operate but they can have the same profits.