Emanuel Alvarado, 33 years old, hometown — Lima, Peru, chef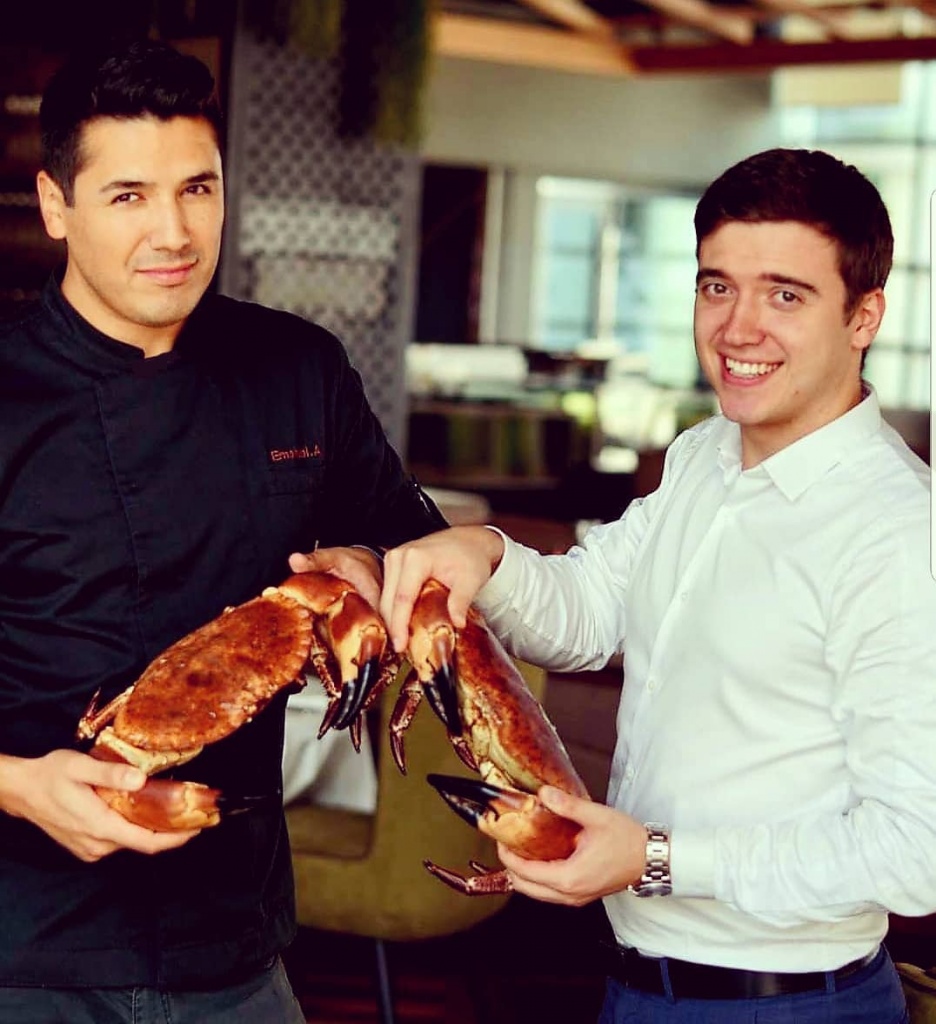 ---
About work in Dubai
---
Since childhood, I was interested in cooking. I started by helping my mother to cook meals for our big family. Slowly I began to understand how to cook a particular dish. After studying at school, I decided to go to study to be a chef, because cooking is what I knew and loved.

I never thought about moving to Dubai. But one day I got an offer to become a chef in a Peruvian restaurant in Dubai. And I agreed because it was interesting for me to get acquainted with the city, to learn a new culture. We worked on the creation of the restaurant «Totora» and we tried to make it authentic.

Afterwards, I worked as a private chef for various high-ranking Dubai people. I studied a new kitchen and about a year worked in such a position.

Then I was invited to join the CrabMarket team, Vladimir Mukhin's restaurant, who heads the White Rabbit Group. This restaurant specializing in marine products.

Dubai restaurants are very different, here is the most developed restaurant culture. In Dubai, you can find both places with high and low prices. Everyone loves to eat outside the home.

I am proud that Vladimir invited me to the team for the position of chief. There are 20 cooks in the team. We work 11-12 hours a day with a break of 1.5 hours for lunch and rest.

---
About life in Dubai
---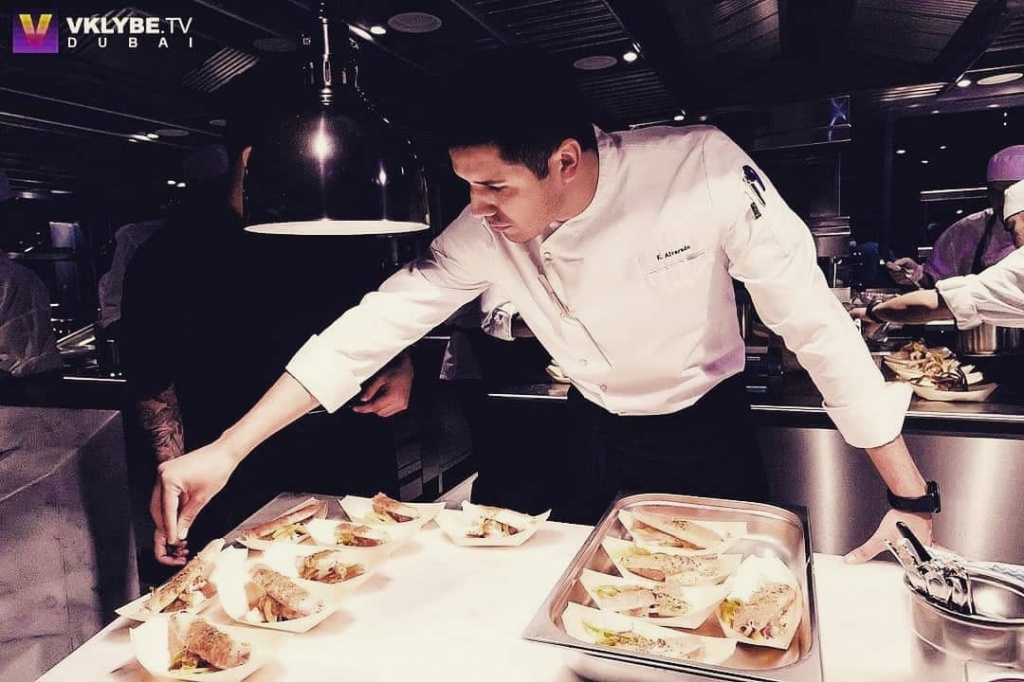 Accommodation in Dubai can be found on different prices. The self-rent apartment is expensive. You can rent a room or a place to sleep for 300-500 dollars a month. Rent a small apartment a month will cost about $3000. Those who move with their families and want to rent a bigger apartment should understand that it will take most of the earnings. But many companies allocate money to ensure that their employees can have comfortable apartments.

Food and entertainment are private moments. Someone comes to this matter economically and lays on personal needs, large purchases. There are those who send help to families. Others spend a significant amount for an entertainment, followed by the quote work hard, play hard.

---
About prospects and plans
---
In Dubai, developed food culture, and there are many restaurants, and good staff will never be superfluous. Diversity helps to develop, to gain a variety of experiences. I think this is a cool place to explore any cuisine in the world — you do not need to go anywhere, they are all gathered in one city.

Like all chefs, I would like to grow to the level of a recognizable chef. Over time, I would like to create something new in the field, open my own restaurant and show myself and my abilities.


---
Kabeer Rayamarakkar, 40 years old, hometown — Kerala, India, chef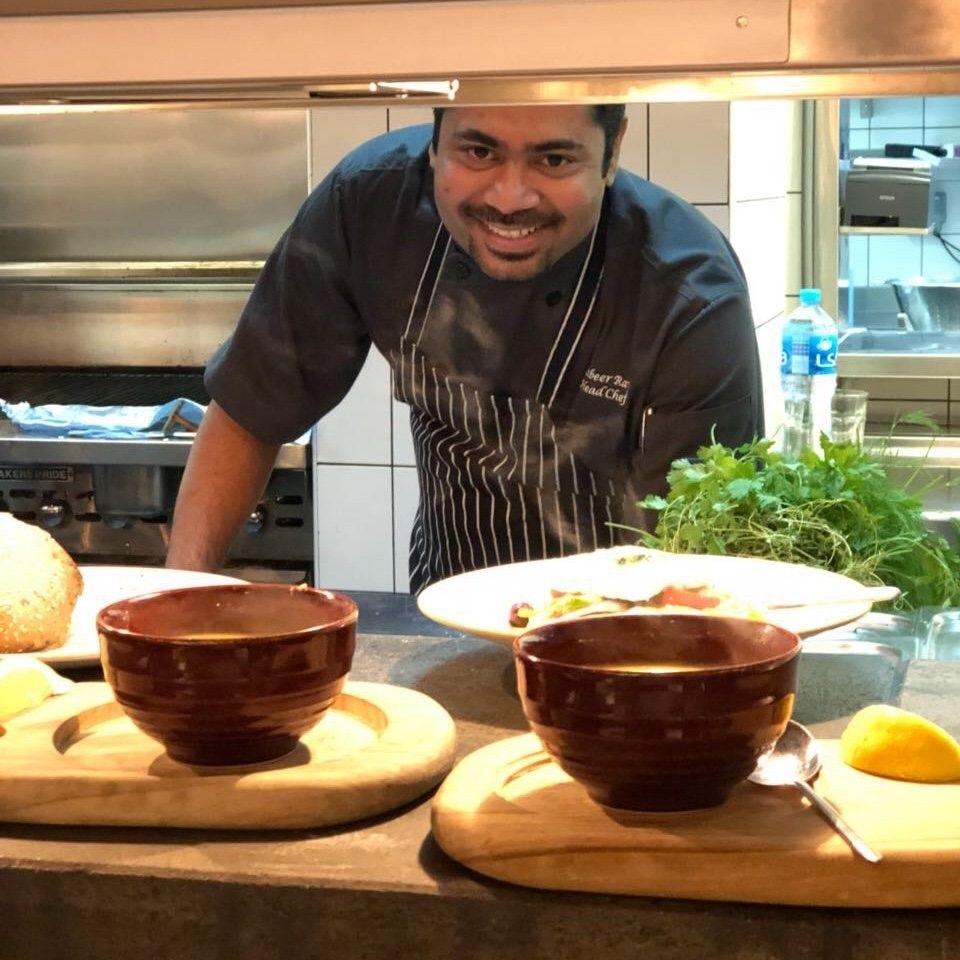 ---
About work in Dubai
---
I started working as a cook when I was 21, in a five-star hotel in China. While I was working there, I had a chance to work with a large cruise network CarnivalCruise Lines, a popular American company. I worked there for seven years.

I like to create dishes. Since childhood, I spent time with my father, who taught me to gain knowledge not only in school but also from people — to learn from customers.

I came to Dubai in 2008, when the economic crisis came. I was attracted by the diversity of the local market. It was hard to find a job, but I found one offer in Jumeirah.

I work in Food Fund International. It's a great company in which I came four years ago. I worked in one of the restaurant chains, which specializes in traditional African cuisine. Two years later, I moved to work at The Eat Greek restaurant, which became popular in Dubai. Recently we opened a new restaurant the Eat Greek New Branch, and there I work as the chef.

Working every day in this industry, you have to get used to working with an unusual schedule. To work ten hours on weekends. Usually, you have to work on holidays.

If you are a good leader and know how to create something new there wouldn't be many problems. You need to be able to work with a large team. The Eat Greek New Branch restaurant have 60 people in stuff, including those who work with clients in the hall.

---
About life in Dubai
---
The food takes not so much money if you do not constantly go to restaurants and dine at home with your family. Although if you want you can find a good inexpensive restaurant and lunch, dinner there — it all depends on personal preferences. Prices are equivalents of salary. Personal entertainment takes a bit of money. When you have a family, and most of the time you spend at work, free time you spend on vacation with family.

Depending on the skill the chefs earn differently, but in the case of the overall market, salaries are good. Salary at the beginning can be 700-800 dollars. Those who take the starting position, show diligence and rising up on the career ladder. The average salary of a good cook starts at 2000 dollars. But this amount may vary depending on the restaurant and be a little less, and two or three times more.


---
About prospects and plans
---
Dubai is a place of great opportunities, especially for the restaurant business. There are a large number of cuisines because Dubai is home to many representatives of different nationalities.

Dubai is a city for work. Of course, here you can find a job, but you need to be wise about the issue and start looking for work before moving. If you try, you can get a good offer, where you will grow as well as a restaurant.

In the future, I want to open a restaurant where I will serve original dishes. I want to have a restaurant that will be as customer-oriented as possible. It's important for me to hear the customers.



---

Aigerim Aitbayeva, 27 years old, hometown — Almaty, Kazakhstan, su-chef
---
About work in Dubai
---
I came to Dubai in 2014 and still work here. The first place I worked was Rixos hotel. There I got a huge experience, worked hard to grow. I even managed to create new recipes.

After that, I started working at Waldorf Astoria palm in Social by Heinz Beck. Here I work with three Michelin-starred chefs. My vacation is about to begin, which I will spend on going to the ICCA cooking school in Italy, Rome. There I will get a culinary education and I'll learn how to cook Michelin dishes.

I take the position of Fraser Suites Hospitality Sous Chef. We have a large team, which consists of representatives of different nationalities from India, Nepal, Myanmar, Philippines, Italy, Sri Lanka, Turkey.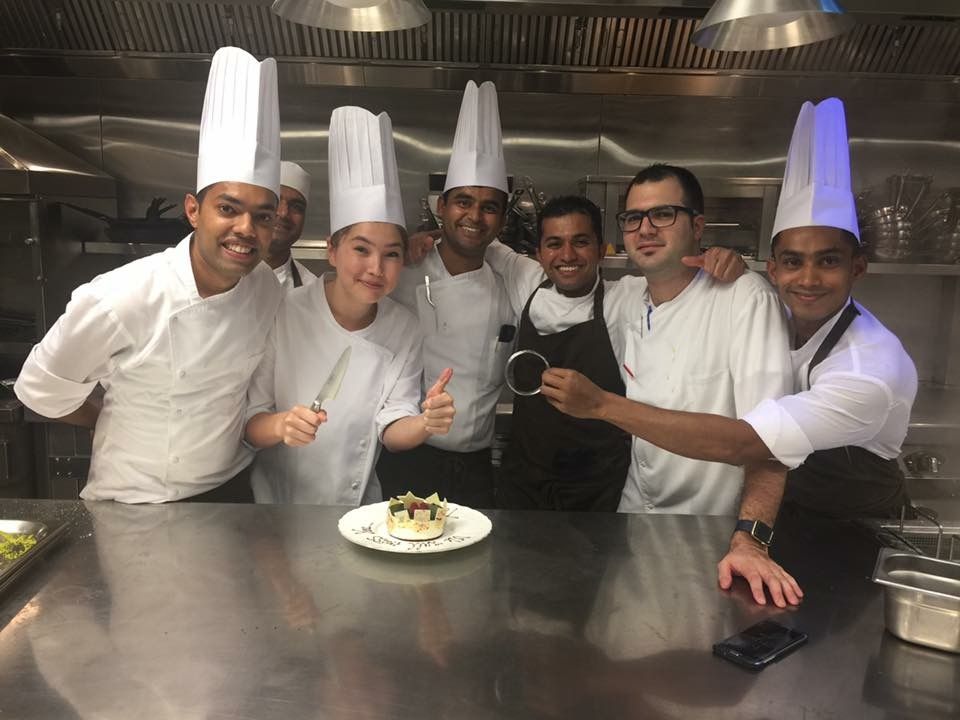 ---
About prospects and plans
---
When I return to Almaty, I want to open a restaurant. I love this job. I know that I will learn to cook Michelin, and I understand that I will never stop.