We love bringing souvenirs to our family members and friends after travelling to exotic countries, that's why WE decided to ease your searches for Kazakhstani souvenirs to make your beloved friends happy.
---


Things made of felt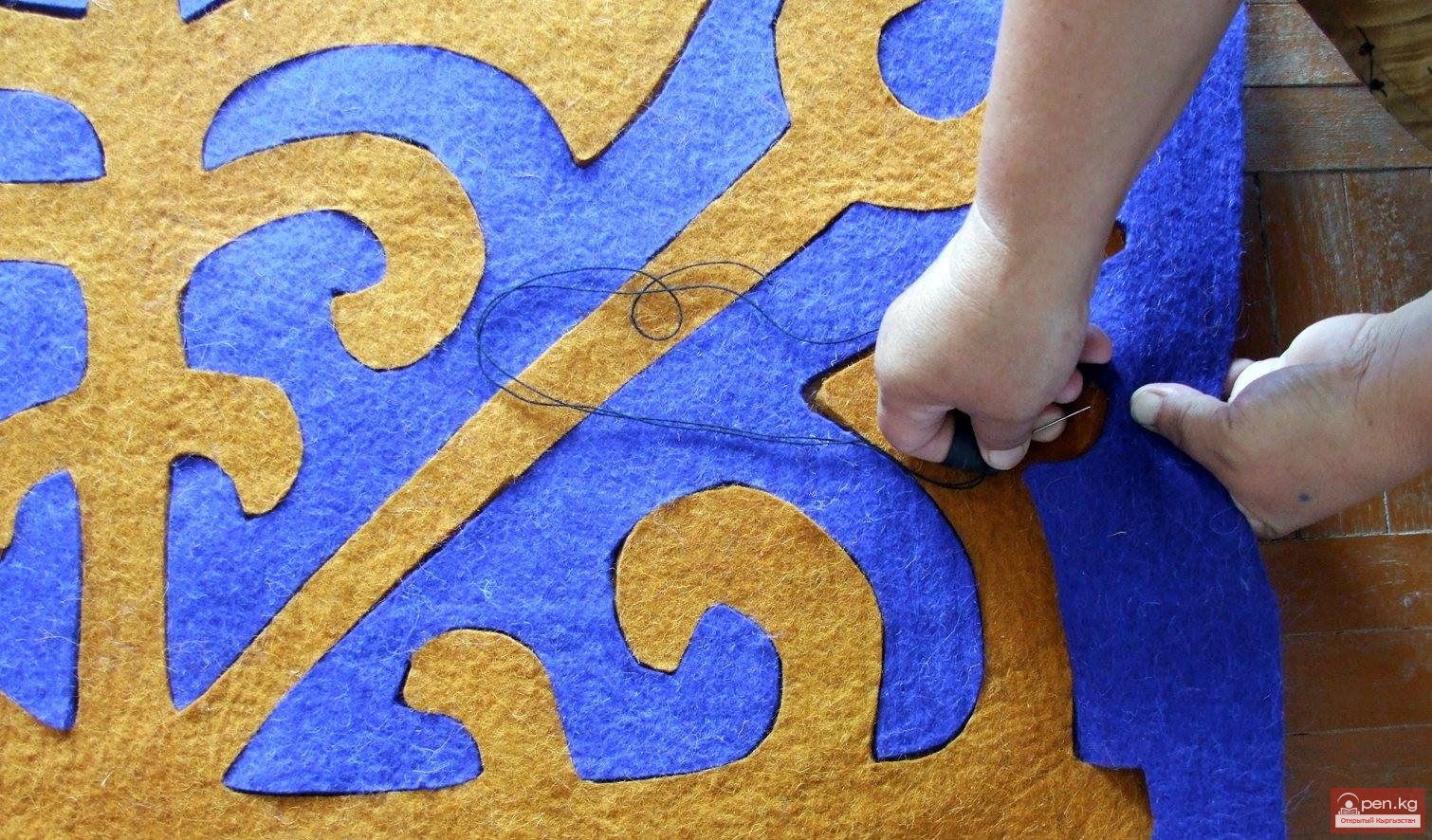 Source: open.kg
The felt art plays a major role in Kazakh culture, and it is a very complicated process, from the preparation of the fur till the last process.
In the old days the nomads hard to use the arts made from felt to create different parts of the yurt. The felt part of it consists of three types of covers: the main part of the yurt, "Dome" and "Shanyrak". People also created tekemek and syrmak, where tekemet is a felt carpet, and syrmak is the decoration to hang on the walls.
---
National accessories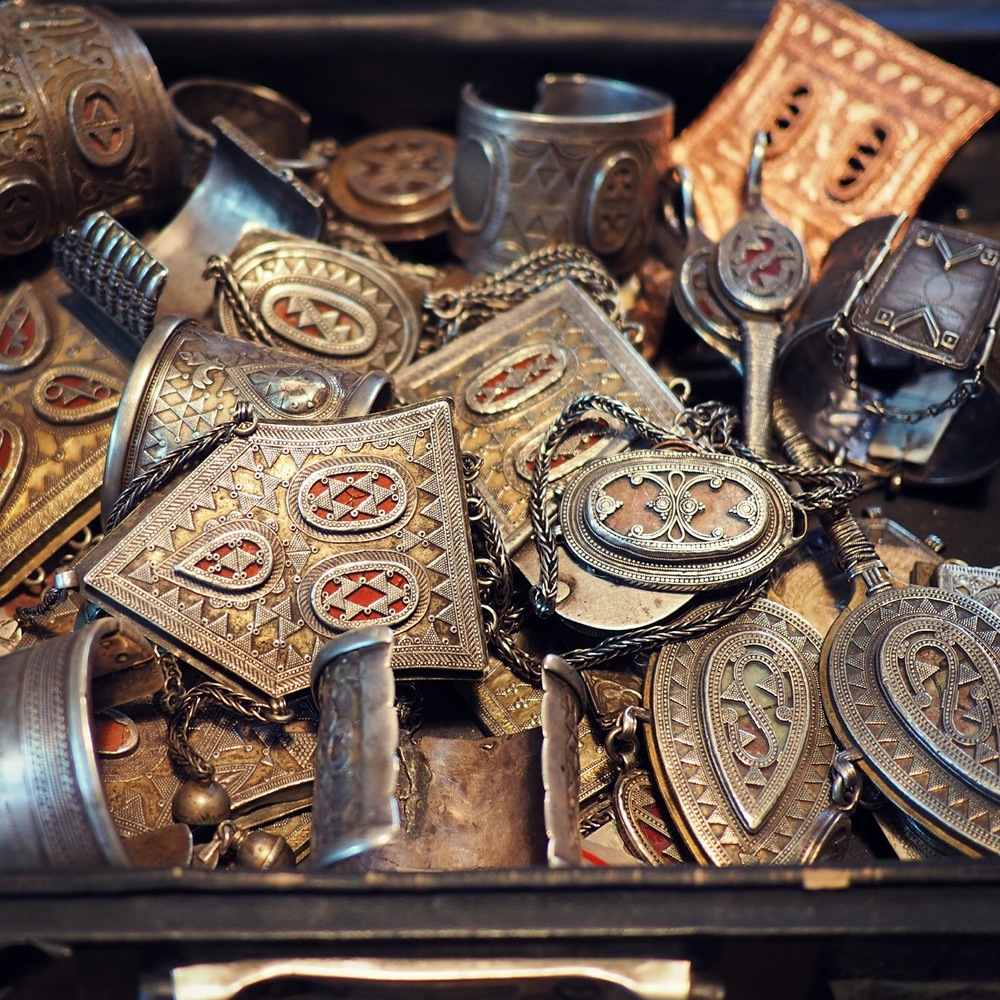 Source: tatic1.squarespace.com
Among the Kazakh national accessories one item is peculiar — ornaments. Nowadays traditional accessories have become a very popular trend among young generation. You will be able to find interesting and attractive pieces of Kazakh jewelry, especially the traditional bracelet linked to three rings by the chains, Bilezik (bracelets) or Syrga (earrings).
---
National apparels
Source: beforethey.com
Kazakhs have many types of clothing for women as well as for men. You can find such clothing as "Saukele" — a cone-shaped wedding hat, "Kupe" — warm women's clothing typically made of fox fur, "Chapan" — a bulky long dressing gown, and many others.
---
Dombra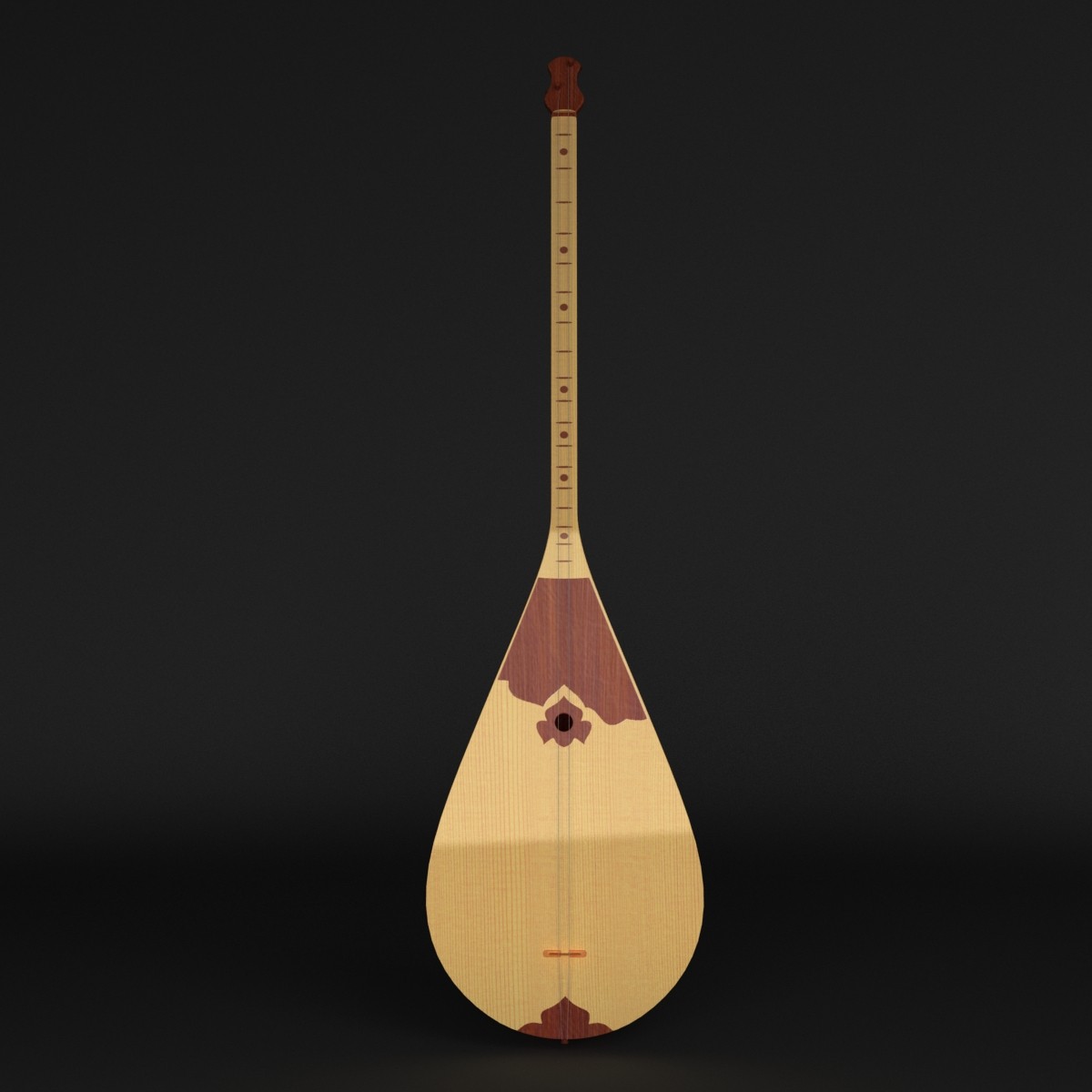 Source: turbosquid.com
Dombra is one of the most ancient musical instruments and the most important instrument of akyns (poets). Dombra has frets, two strings, and usually decorated with Kazakh traditional ornaments. Dombra creates a has a soft and melodic sound.
---
Desk flag of Kazakhstan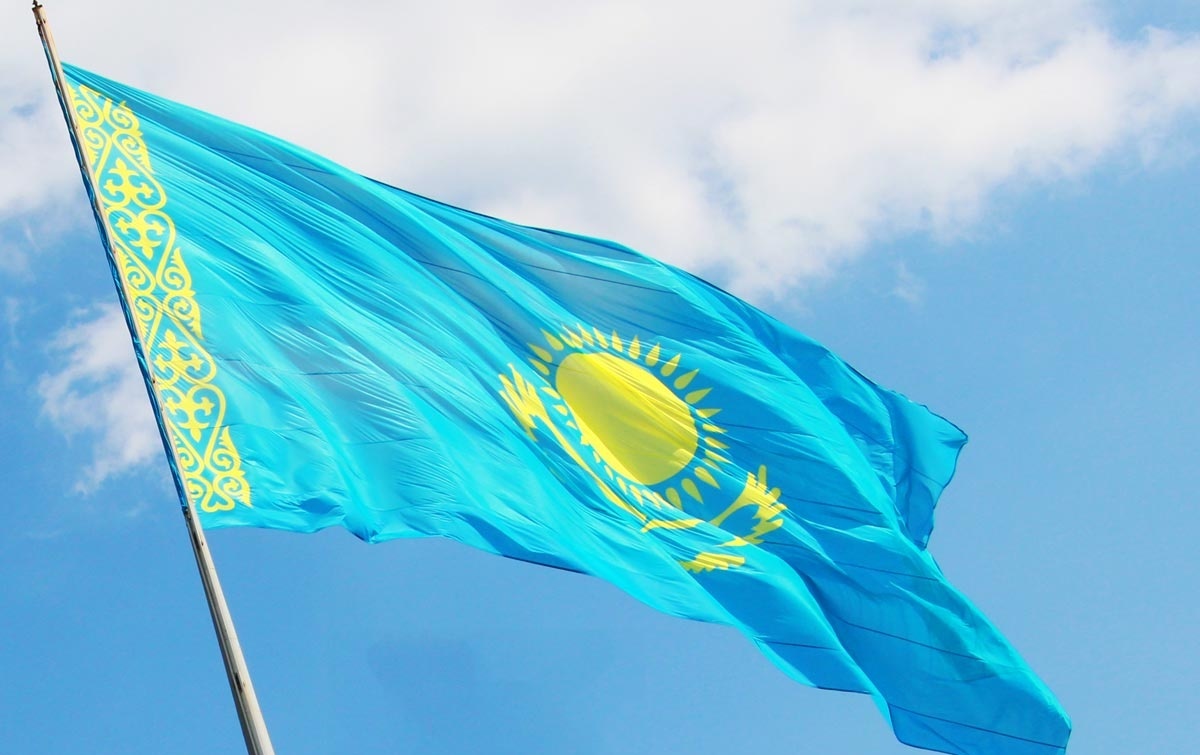 Source: altaynews.kz
The flag is very important part of every country, so what could be better than to bring one to your homeland, put on your table, and acquaint your friends and family with the country. The state flag of Kazakhstan was adopted in 1992, and it symbolizes the sovereignty and identity of the country.
Its colors have its own meaning. The blue-sky color represents the pure sky, prosperity, and the unity of Kazakhstan citizens. The sun symbolizes wealth, life and energy, and the eagle, which plays a great role in Kazakh culture, and is a symbol of freedom and power. The state flag is peculiar with the national ornamental patterns represents harmony, and the art and cultural traditions of Kazakh people.
---
Dairy products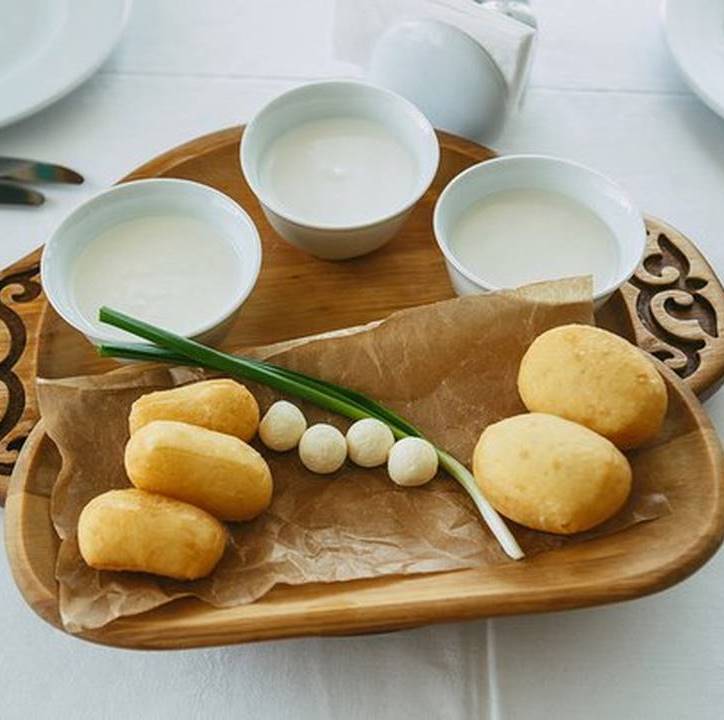 Kazakhstan is known for the specific milk products, such as Kumys and Shubat. Kumys is a fermented mare milk, and similar to kefir. An interesting fact is that during fermentation, the lactose in mare's milk is converted into lactic acid, ethanol and carbon dioxide, and the milk becomes an accessible source of nutrition for people who are lactose intolerant.
Shubat is a fermented camel milk, and has a sour flavor. Shubat is typically prepared by first souring camel milk in a skin bag or ceramic jar by adding previously soured milk.
Also, you can buy Kurt, which is made out of drained sour milk or drained yogurt by forming it and then letting it dry. You can find Kurt in different forms: rolled into balls, formed into chunks, sliced into strips. Also, you can taste sweet as well as very salty Kurt, and it can be very soft or quite solid depending from where you buy it.

In Kazakhstan you can also find a special high-quality butter. It has a specific yellow color, salty flavor and unbelievable smell.
---
Kazakhstan chocolate
The chocolate "Kazakhstan" is being produced in one of the huge chocolate factories "Rakhat". It has different flavors and nice packaging, which reflects the main characteristic of Kazakhstan with the map of the country, flag, local currency, and mountains.
---
You can find all souvenirs in the following shops:
"Kazakahyuvelir" Jewelry Shop
Address: 35, Abay ave.
Working hours: MON-SUN 10:00 — 19:00
Contacts: 327 732, 328 132
"Empire" National Souvenirs Shop
Address: 5, Baitursynov st., "Highvill" house estate, block D6, floor 2, VP-45/ 9, Dostyk st., "Keruen" Shopping Center/ 37, Turan ave., "Khan-Shatyr" Shopping Center
Working hours: MON-FRI 09:00 — 18:00/ MON-SUN 10:00 — 22:00/ MON-SUN 10:00 — 22:00
Contacts: 999 106/ 791 422/ 575 550
"Talisman" Souvenir Shop
Address: 7, Respublika ave./ 18/2, Syganak St.
Working hours: MON-SUN 10:00 — 22:00
Contacts: 439 428/ 272 100