---
Italy — Kazakhstan
---
I've been living in Astana for three years. I moved to Kazakhstan because I married a Kazakh girl. We met each other in Italy, dated and then one day I came to Kazakhstan to meet with her parents. I liked Kazakhstan and decided to stay there.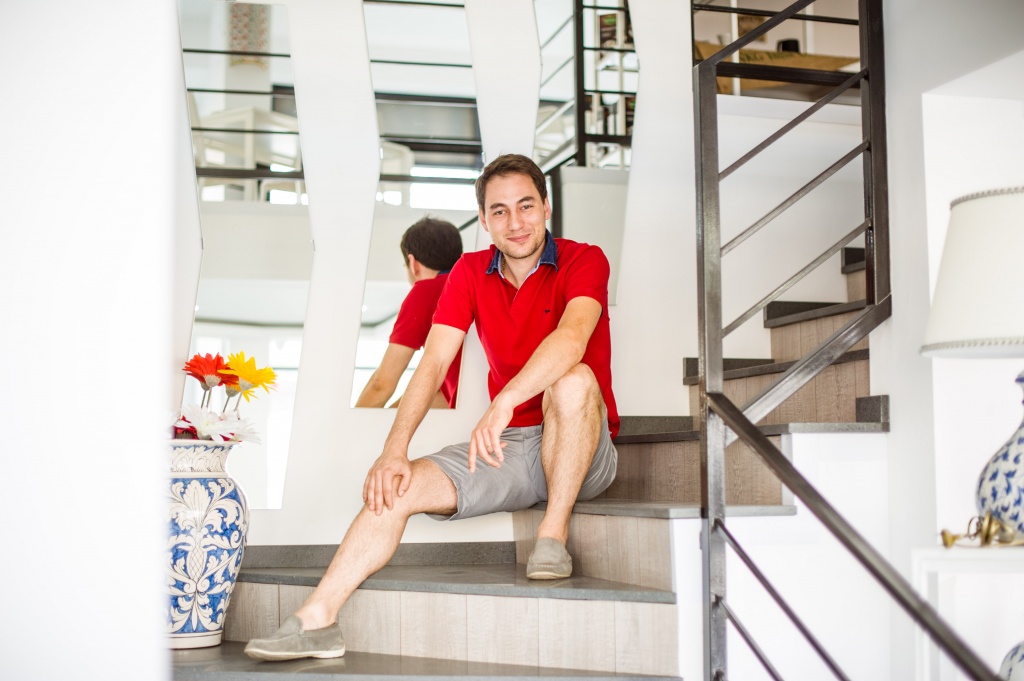 However, after the wedding, I had to spend around three months in Italy waiting for my visa. Our wedding was in Almaty on the territory of golf-club with 200-300 guests invited. Although everything was designed in a European style, we had Kazakh traditions as well. For example, toasts, as we usually don't toast at the weddings in Italy. My mother and sister came to my wedding from Italy.
---
About Kazakhstan
---
At first, as a foreigner, it wasn't easy for me to live in Kazakhstan similarly to how any Kazakh would adapt to living in Italy. You leave your friends and family. Climate change, new location and nature — everything influences on you. I missed the sun, the sea and mountains a lot. There is a similarity between Kazakhs and Italians in their attachment to the family.
Both nationalities try to follow their own traditions. Honestly, in Sicily, the traditions are not followed strongly as we tend to forget them gradually. In this respect, Kazakhs are more traditional. Both Kazakhs and Italians are strong, hard-working and friendly.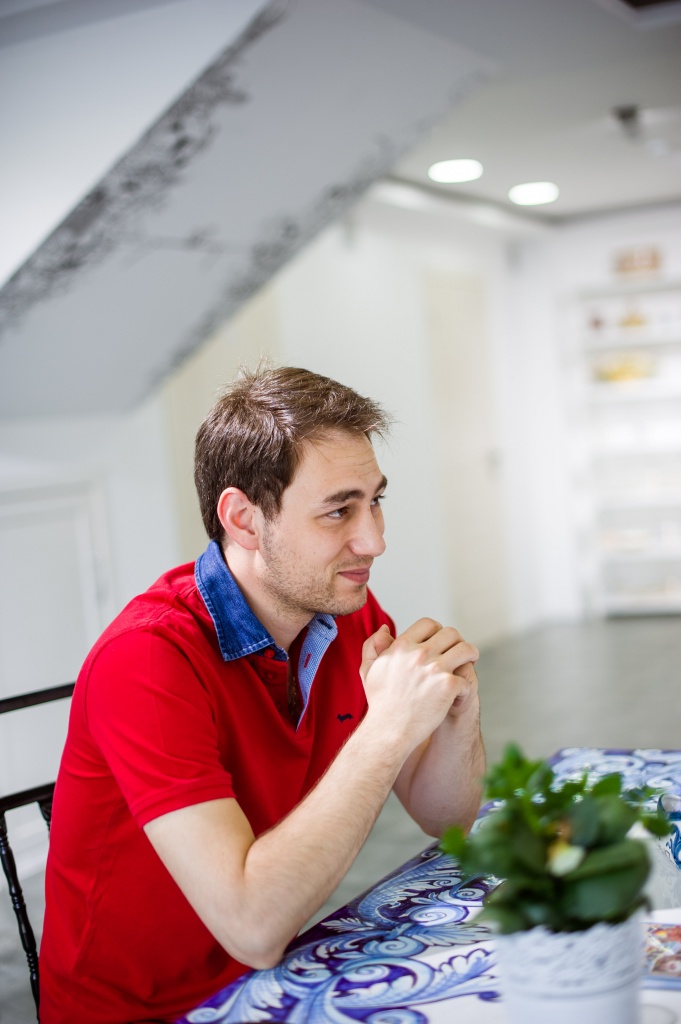 In Astana, I like to walk in the area of EXPO, in the park of the First President next to Highvill. I often go to "Uzbechka № 1." Also, I like a pizzeria "Focaccia," where my Italian friend is working.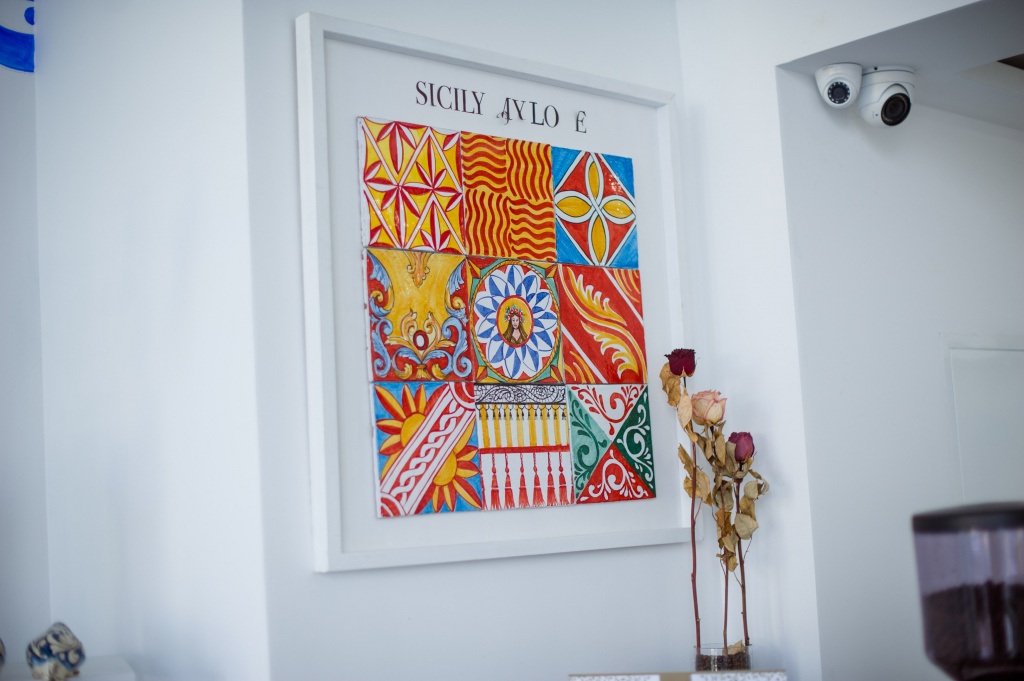 I am happy in Kazakhstan because I have a family there — my son Leonardo, and my business. In Kazakhstan, I present a history of my country through the delicious coffee of a high quality and ceramic products.
---
About hand-made ceramics and volcanic stone
---
I missed my homeland, and this is how I came up with the idea of my business. Ceramics in Sicily is a historical object. For more than a thousand years we have been producing ceramic products. Every hand-made item we produce is unique. The styles, created by our masters, are all different from each other. It takes about a hundred years for one style to change the other one. The same shift happens with colors. Before, only natural colors from plants and animals were used.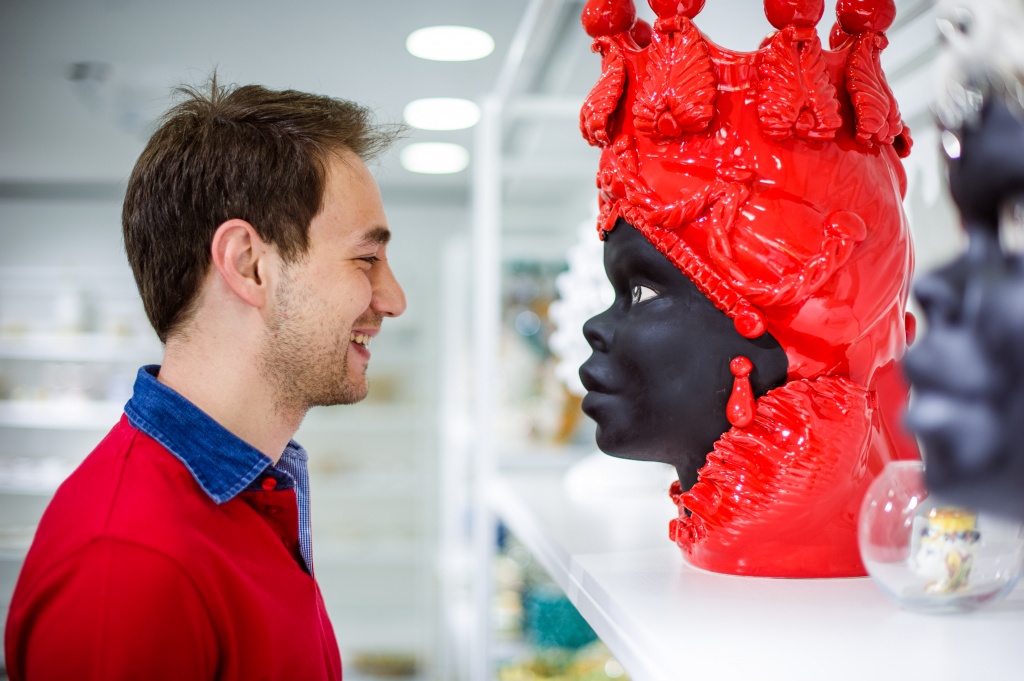 When masters got the blue color, they colored everything in blue. In several decades, having received green, they started using green. World-famous companies, producing ceramics, unite and create something new. We also produce furniture and kitchen utensils like tables or sinks out of volcanic stone, which is mined in Sicily.
The volcano Etna is the largest active volcano in Europe, and Sicily is built on this volcano. In Italy, there are about nine major companies specialized in the production of ceramics. Verus by Abhika, Ceramiche Francesco Boria, Sergio Grasso и Artesole — are the best ones. They differ from each other in style, design and product's type.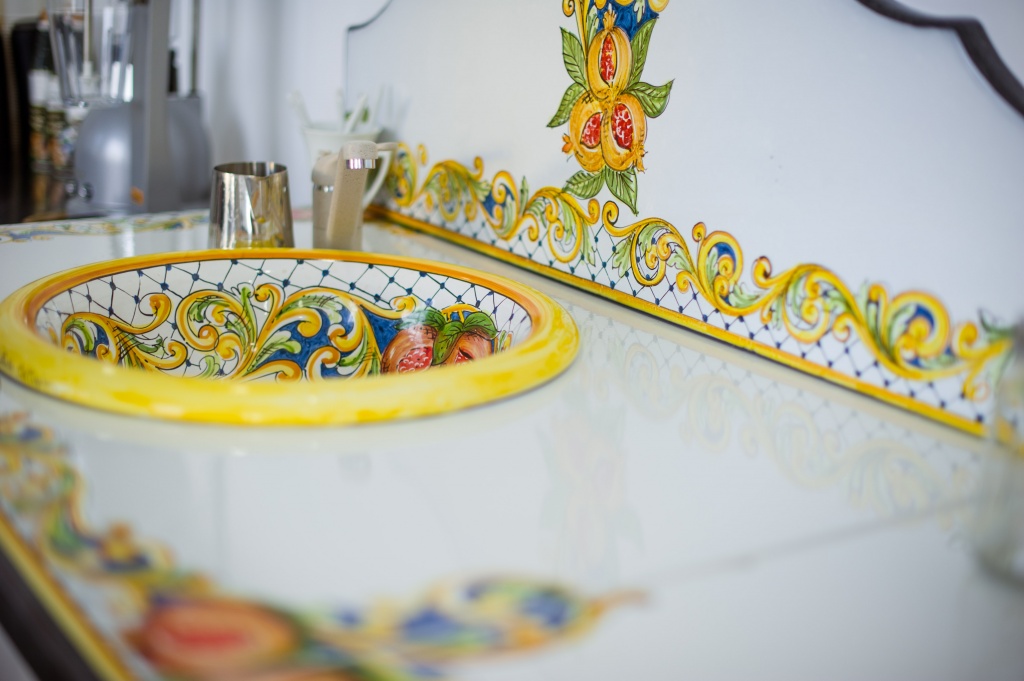 ---
About the shop «Sicilia Kz»
---
I opened a workshop a year ago. The hardest thing was to find English-speaking staff. Also, there was a difficulty in shopping because Kazakhs and Italians go shopping differently. If Kazakhs buy things online, Italians prefer to communicate with vendors live, to touch and feel the things they buy. If a Kazakh likes something, then he or she purchases it, while an Italian first will ask when and where it was produced. Sometimes it's hard for me to explain the history of a product to a client. A person can see ceramics and think that it was imported from China, but for me our products is life.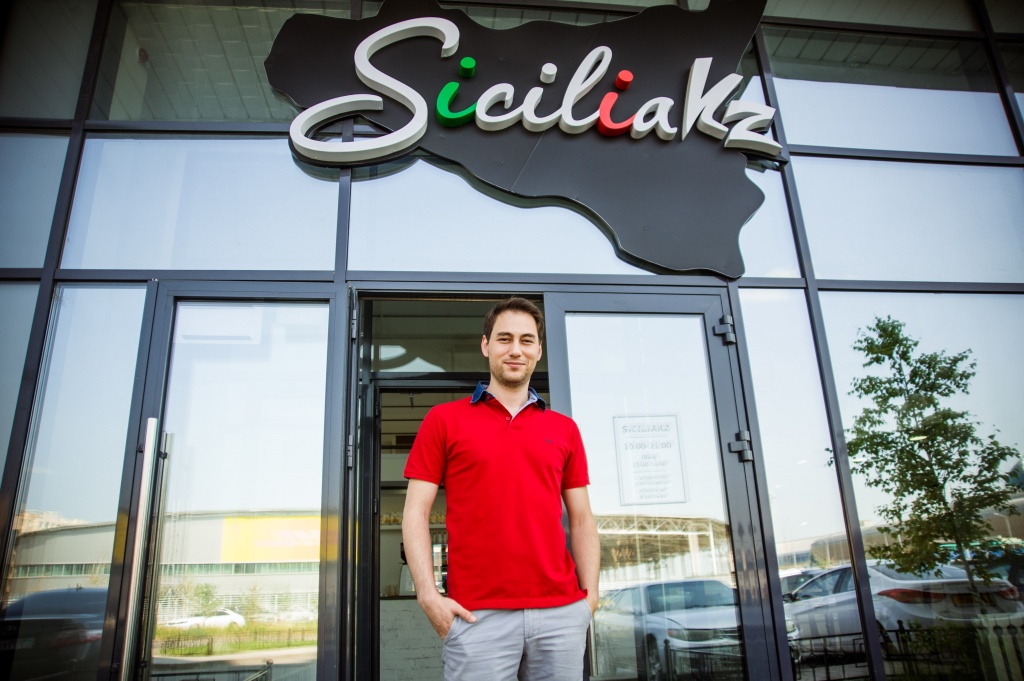 Ceramics means a lot to me. My Kazakhstani family — my wife Ainura, her parents and brother Anuar, our friends helped me with the opening. Today I have assistants, Aisulu and Kamal, who helps me.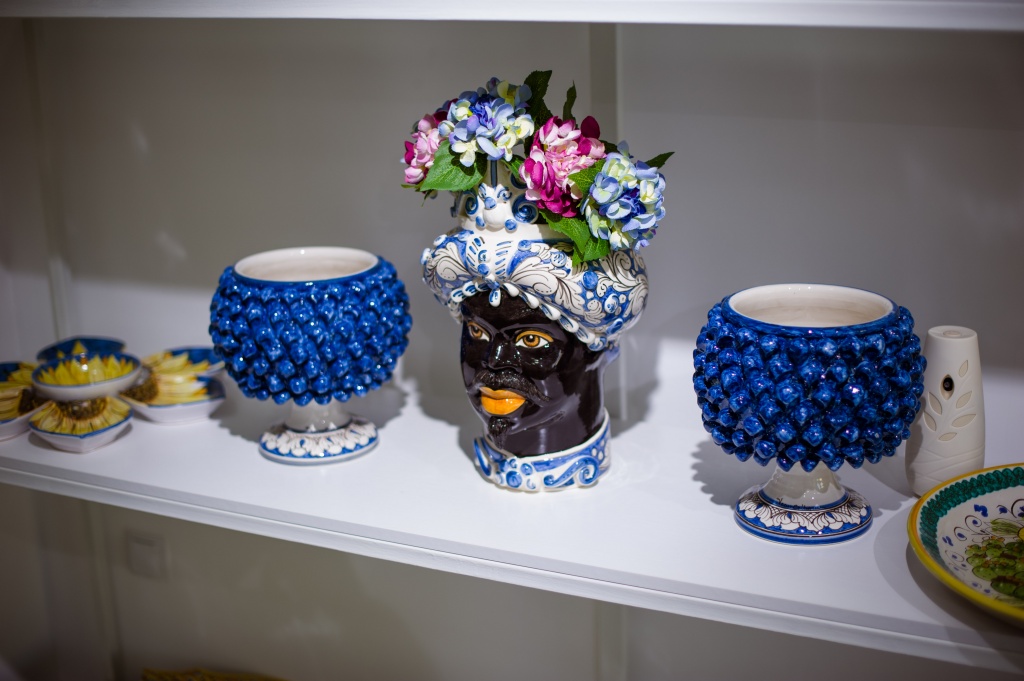 My main problem is that I do not speak Russian. Although I understand a bit, I do not feel confident. This is why I cannot work with hotels and restaurants. I am just waiting for my client. I do not want to work with a big number of foreigners because I am a Kazakh inside and I want to work more with Kazakhs.
---
About coffee
---
One can find not only dishes and furniture in our shop but coffee as well. In Italy, there is a company called La San Marco, which produces coffee-machines since 1920. It is one of the leading companies in the world. Murgana Caffe is a Sicilian family company producing coffee-machines for about 20 years. There is also a company from Milan producing accessories for coffee-bars. These are bars where they sell coffee instead of alcohol. This winter I am planning to open a coffee-bar and many small coffee stalls.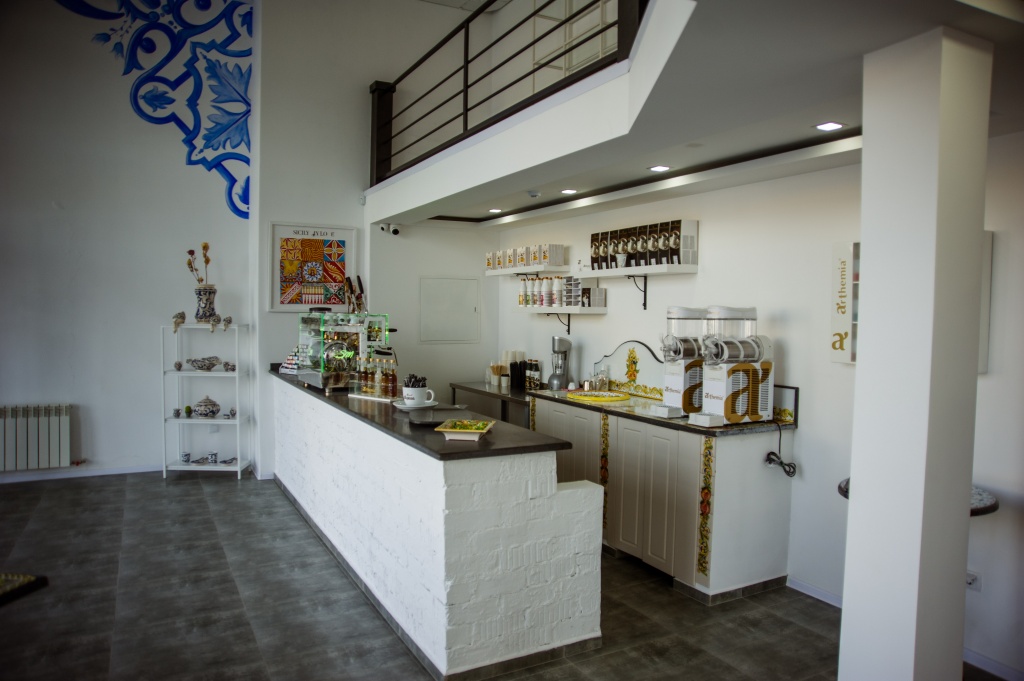 A coffee-machine, standing in our shop, is made in 2017. This is the first transparent glass coffee-machine. The technology of coffee production is mechanical where the barista himself presses on the levers for cooking the espresso. Not everyone can make a delicious coffee. This is the only machine of its kind in Kazakhstan today. I prefer to drink coffee at home because I do not like seeing when people add syrup to their coffee. It is unusual for me and I start getting nervous.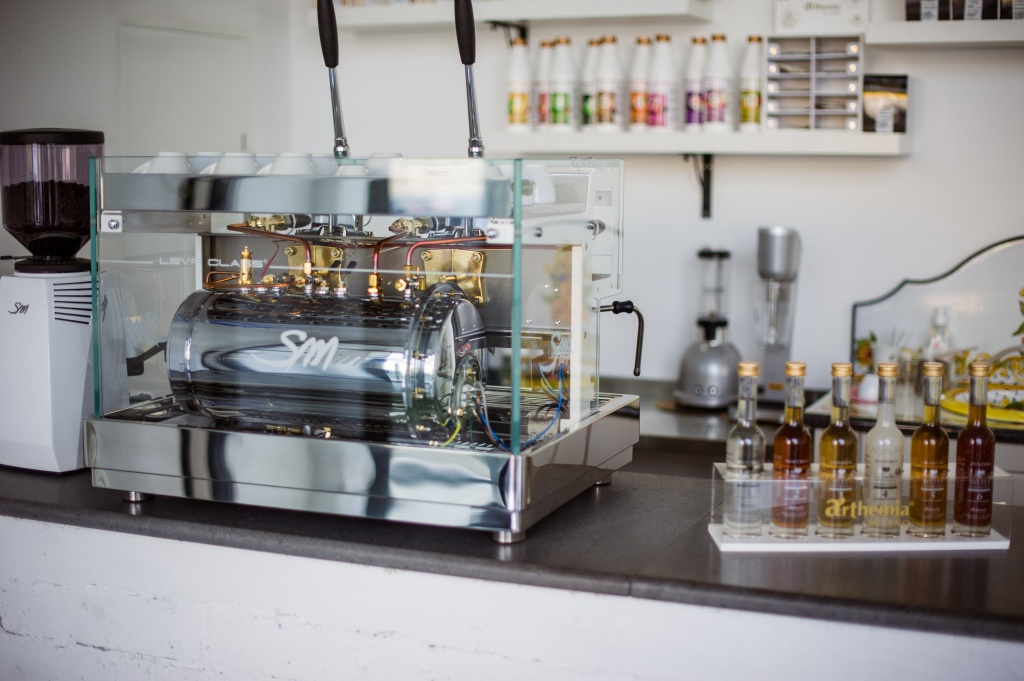 We, Italians, can have breakfast or lunch with a cappuccino or latte, but the espresso we drink separately. The word itself comes from "espresso," which in Italian means "quickly." In Italy, we come to the coffee-bar, approach a bar counter, order espresso, quickly drink, pay and leave.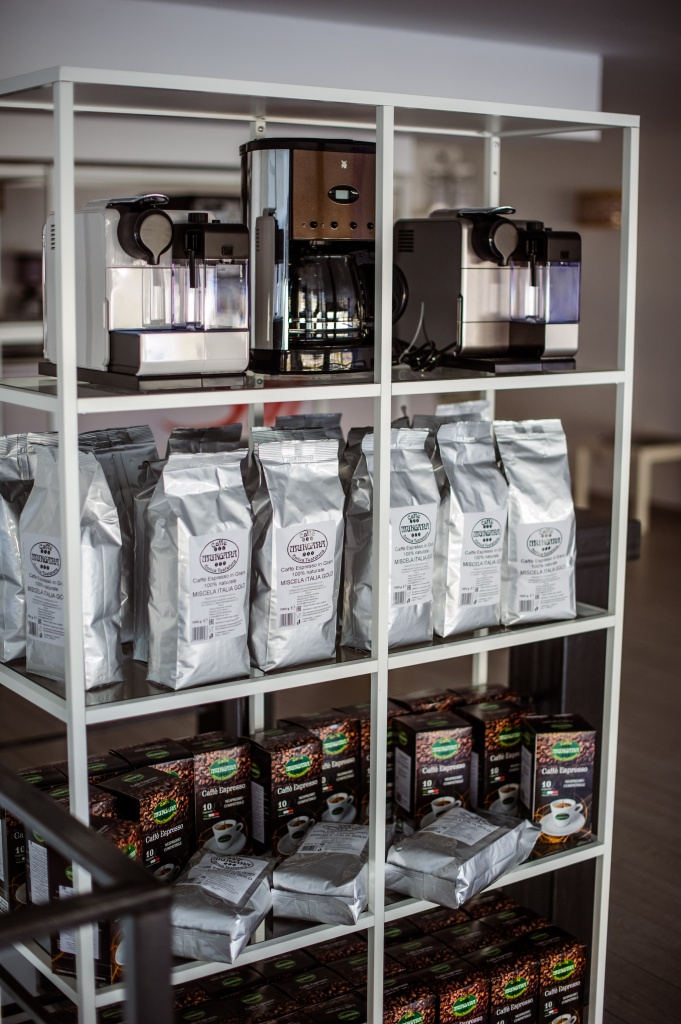 This can happen several times a day, while here, in the coffee shop, you have to sit at the table and wait for your coffee, and then drink it slowly. This is not appropriate for me because in this way you violate the whole tradition of quick drinking of the espresso. On top of that, such way of drinking coffee contributes to better digestion.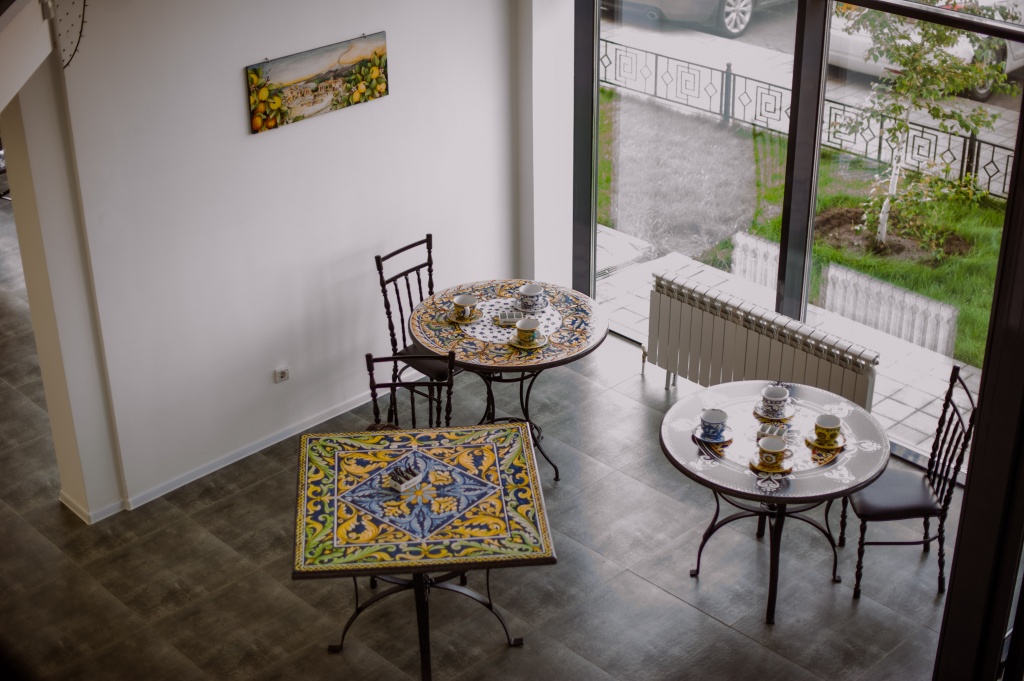 In local coffee shops I don't like the fact that they strive to buy not only Italian but also American or Chinese coffee. However, coffee just like pizza can be tasty and authentic only in Italy. In Italy, there is a big variety of coffee that I haven't seen in Kazakhstan. But I will do my best to introduce and cook the most authentic Italian coffee.