---
About work
---
I live in Almaty for almost five years. One day I got a call from a friend with whom I haven't talked for 20 years, he worked at the InterContinental hotel and invited me to work in Almaty. I said I'd think about it, and after 15 minutes I called back and agreed. Two months later I was here. I like my work because this is the first five-star hotel in Almaty, which opened in cooperation with Kazakh and Turkish businessmen.
Before work in Almaty, I worked for 11 years in the United States on the Caribbean Islands on a cruise ship.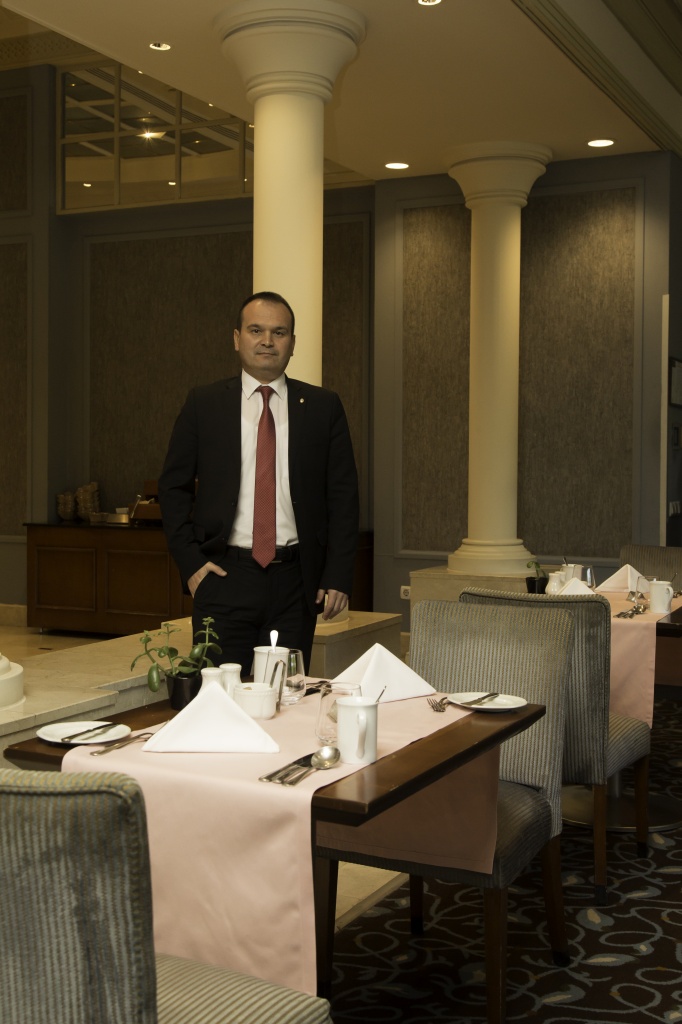 The liner is a floating hotel. The liner has a casino, water park, theatre, concert and ballrooms, many restaurants. Every day we served about 3000 guests. Now there are ships that can accommodate 5000 - 6000 people, they are like a city. The number of staff was also 1500 - 2000 people, it is about 70 - 80 nationalities. I worked with Filipinos, Indians, Portuguese, Spaniards, British, Americans, Canadians, Japanese, Russian, Ukrainians. It was a good experience. Then five or six years I lived in Turkey.
---
About Almaty
---
I was born in Bulgaria and lived near the sea. So, when friends asked about Almaty, I replied: "Almost like in Bulgaria, but without the sea." In Kazakhstan, I have not been anywhere outside of Almaty. I only heard about Astana, Shymkent, Atyrau. I plan to go when I have time and opportunity.
When I first arrived, it was winter. It was cold and snowy here. But from the first second, it seemed to me that I came to my native place, there was no feeling of a strange city. It felt like I'd already been here.

I like Arbat, also Panfilov street was made a good place for walking, cars do not drive there. In the summer it was great. There's a cafe, a lot of people playing the guitar. This place reminds me of Europe and America. I was at the Greenmarket, the flea market, where you can find everything.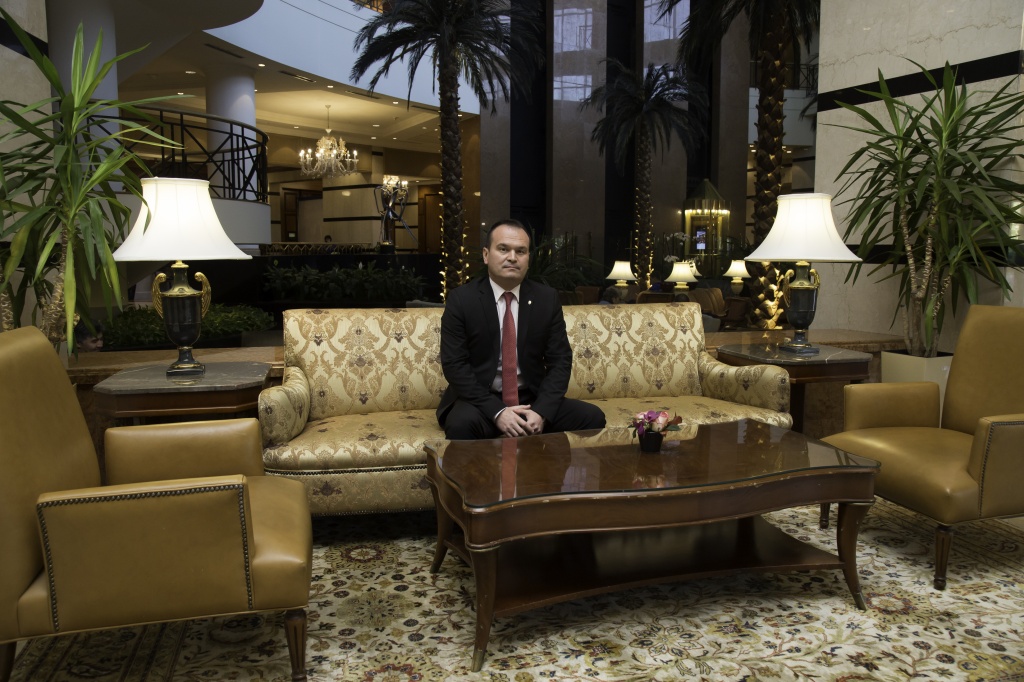 There are a lot of people in Turkey, in Istanbul, it is much quieter for me here. In Istanbul, lives about 15 - 20 million people, and even more in the summer with tourists, of course, there are many cars. I used to walk here in peace. In Istanbul, you always need to take a taxi or subway. When you are a tourist and came there for 15 days, it is a great place. But the city is crowded for life.

When I came here, I knew a little bit of the language. Bulgaria uses Cyrillic too. And, at school, I was taught Russian language and literature. Therefore, I did not have such difficulties with communication.
---
About transport
---
I take a taxi. The taxi system here is interesting. Here you can raise your hand, and any car will stop, you name the address, the price, and that's all. Of course, from a security point of view, this is not quite right, but I did not have bad situations. It's also good that Uber and Yandex have appeared here. There are drivers with whom you can talk they are friendly.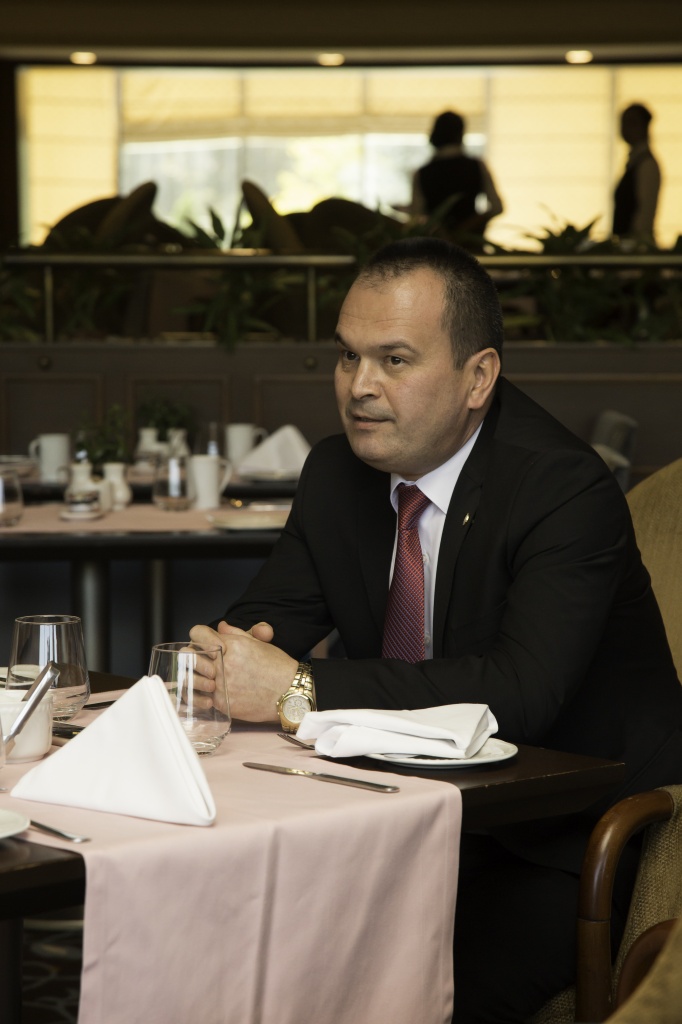 If we talk about traffic jams, for me there are no traffic jams compared to Istanbul. There you can stand in traffic for an hour, two or three. If you live in the European part and want to go to the Asian part during rush hour, you can forget about the trip, as it will take three or four hours. And that is without traffic jams this distance takes about 10-15 minutes.
---
About cuisine
---
I love beshbarmak. When I first tasted horse meat, the meat looked like beef. I didn't feel much of a difference. Also, here I first tried kazy and karta.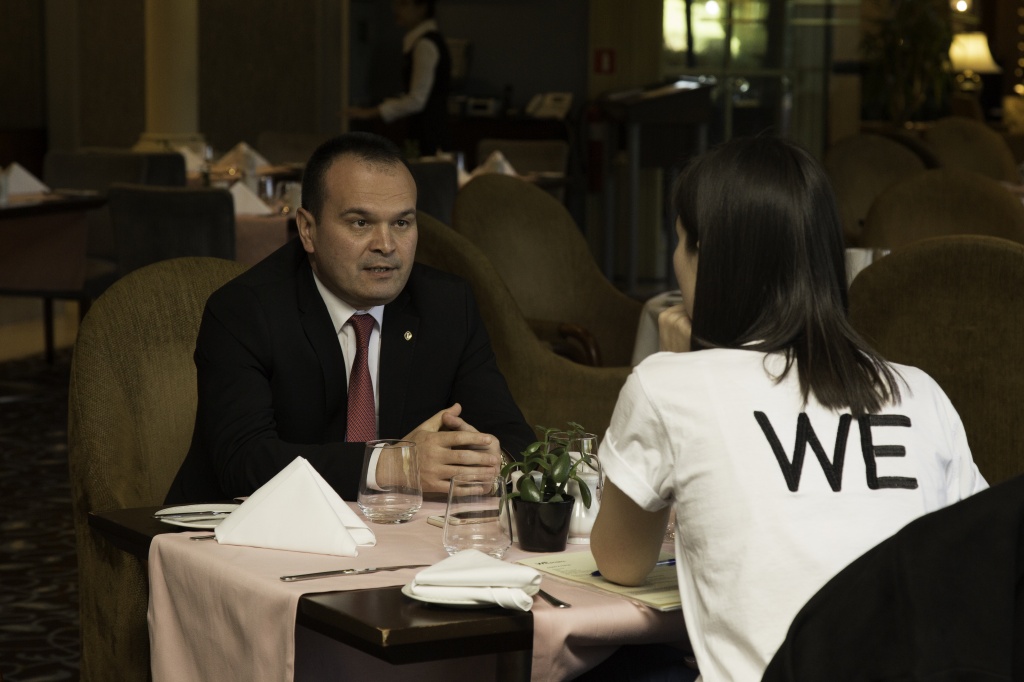 I like that here you can find any products you need. Because of many foreigners living here: Koreans, Chinese, Turks. And the market is focused on foreign consumers.
---
About people
---
In addition to the city I like people, they are good here. Of course, in every country, there are both good and bad people, but I mostly met a friendly one. You can talk to everyone.
In Kazakhstan live not only Kazakhs but Russians, and many of other nationalities as well. All of them lives friendly.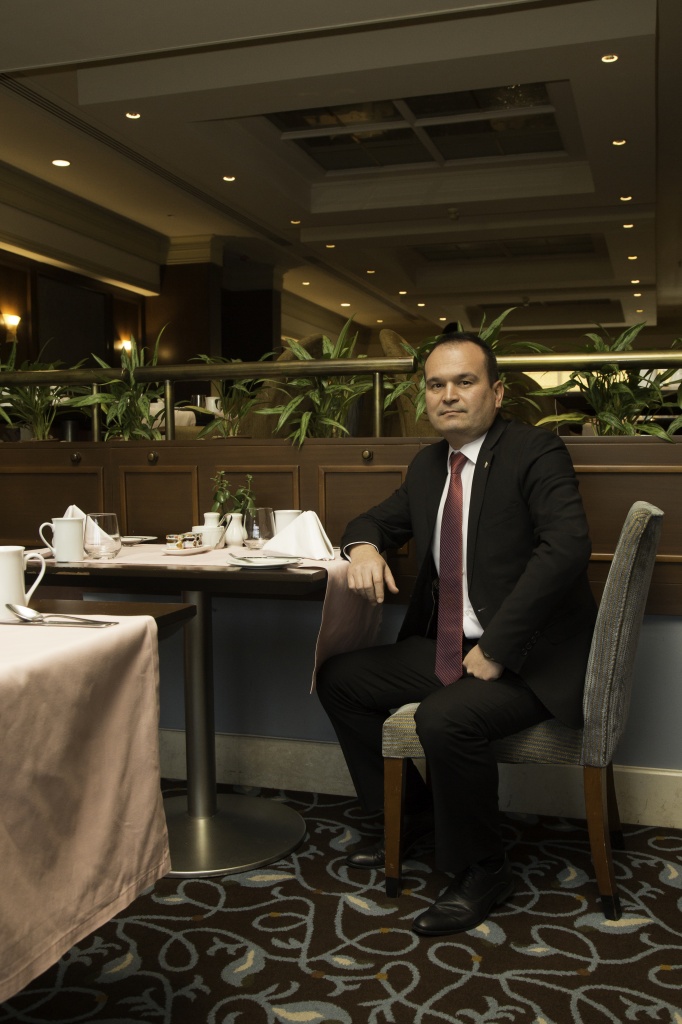 Working in different countries, you see a lot of people, you become open-minded. I like to get acquainted with different cultures, to try something new. And I feel like a citizen of the world now.

Here I miss only the family that lives in Istanbul. I miss my wife, son and daughter.


We express our gratitude to the InterContinental Almaty hotel for the filming opportunity.