Lyazzat Nursetova, 51, from Astana, postman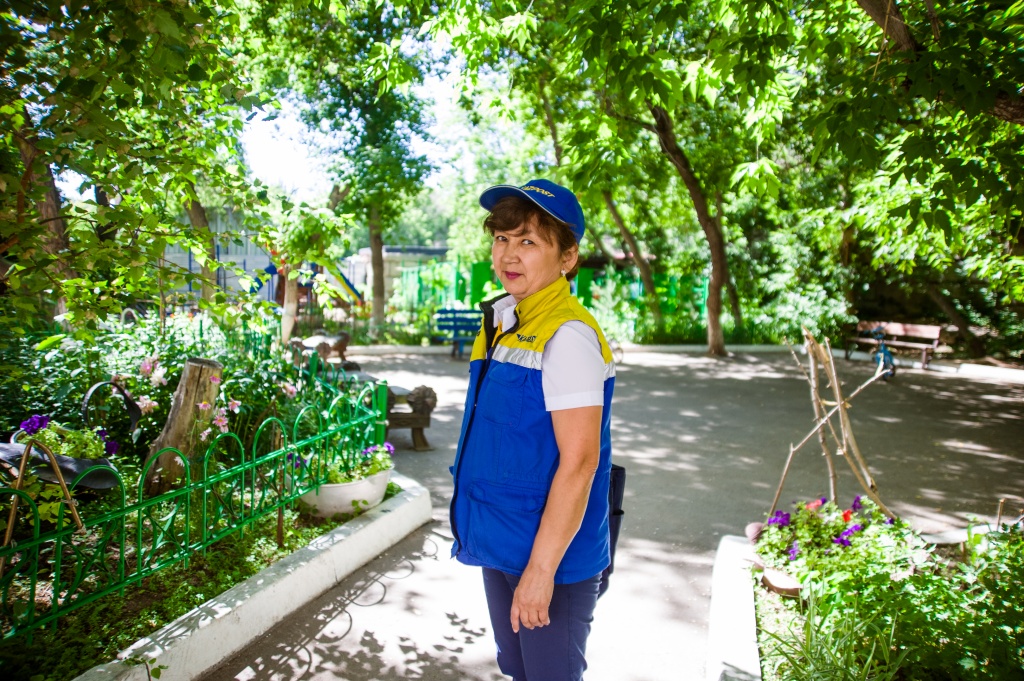 I've lived in Astana for 18 years, I've been working as a postman for 14 years. During this time I've worked in all the areas of the city, served a variety of districts. I do know the city.
Every day we visit different districts and residential homes reminding of a small town. You're always met by local grandmothers and grandfathers, children. There was a district which I served for 2 years, every resident knew me there and they were always waiting for me in the morning.
Beibitshilik, 1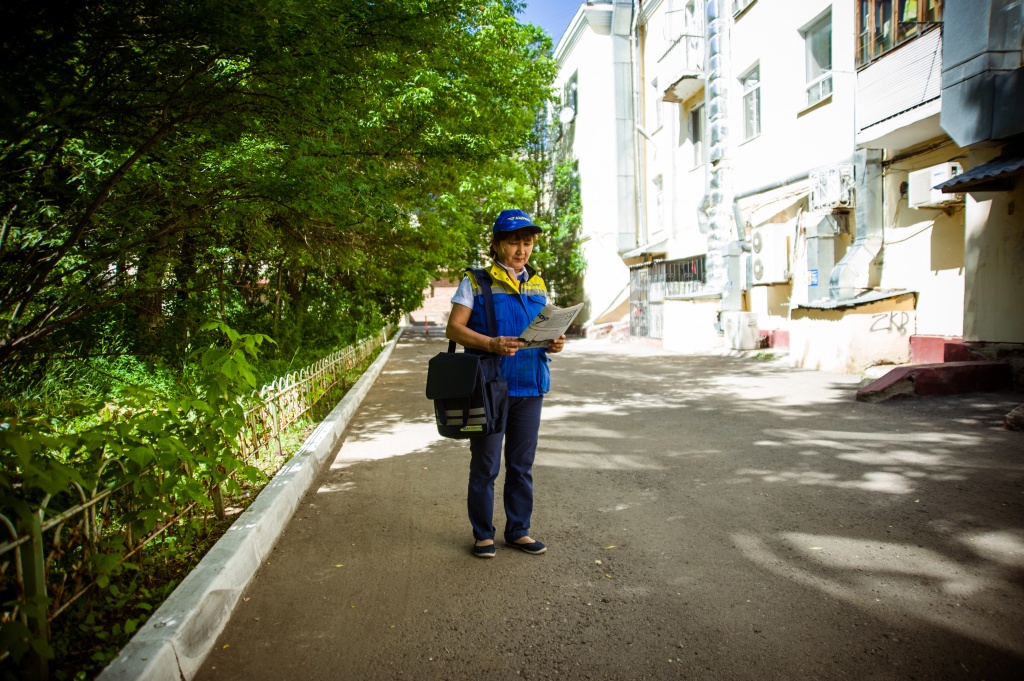 We replace each other if someone goes to vacation. We work in different districts. It doesn't matter whether you know the area or not, you just go and work.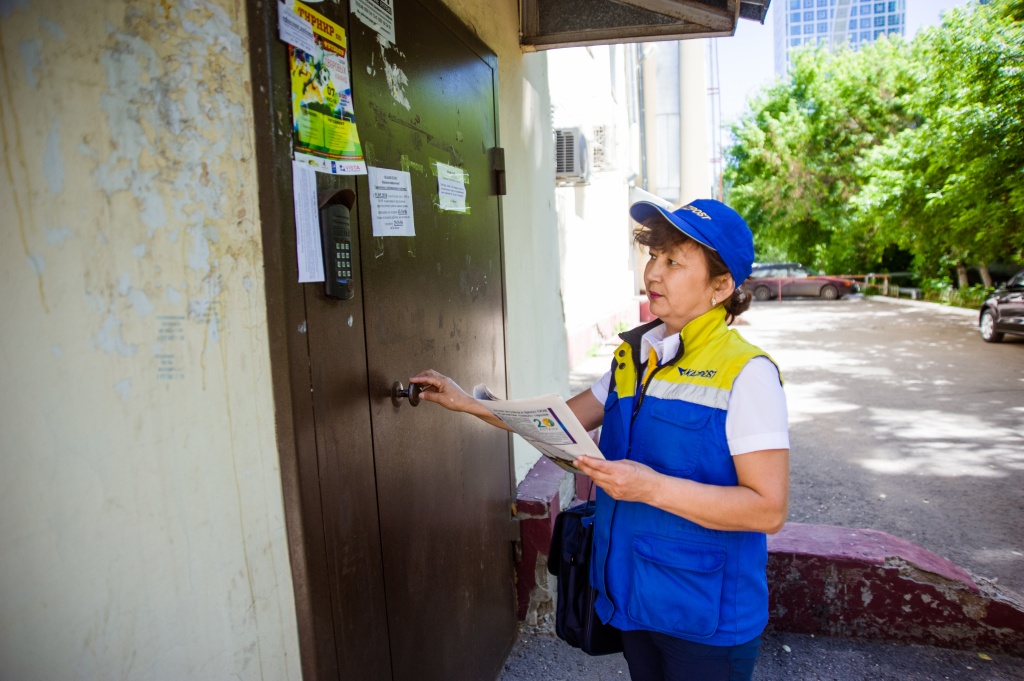 There are many old houses built when the city was called "Akmola" on the right bank.


Zheltoksan, 8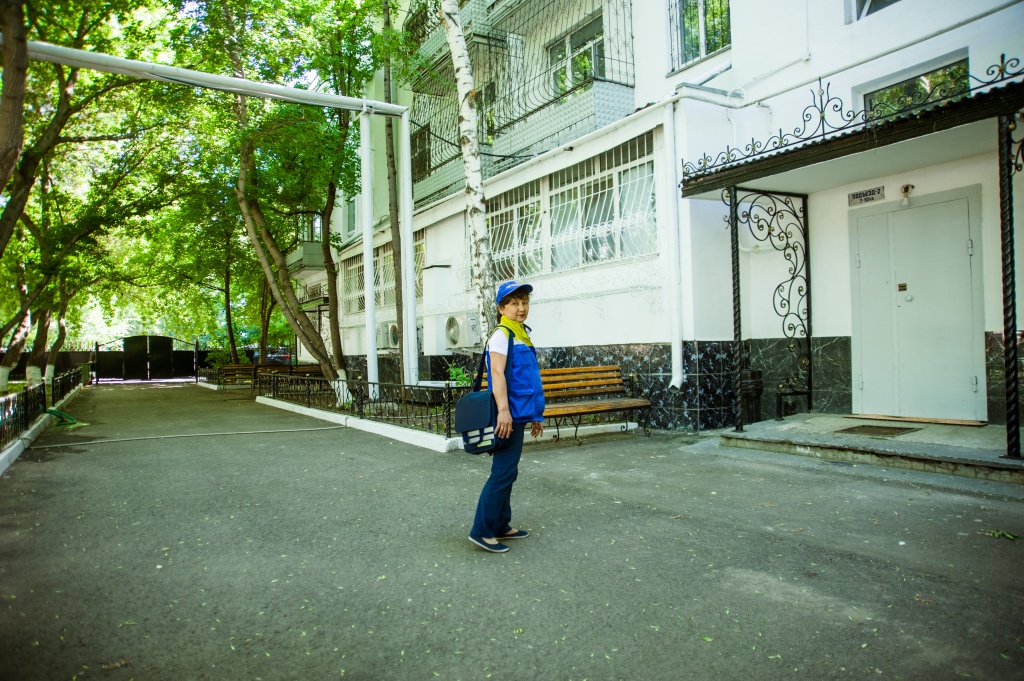 There are many old houses with old residents living here. Many of them close their yards and build fences not to be disturbed. It's not so easy to get here, but they recognize us and let us in so that we could deliver mail, letters and newspapers.
Kenesary, 29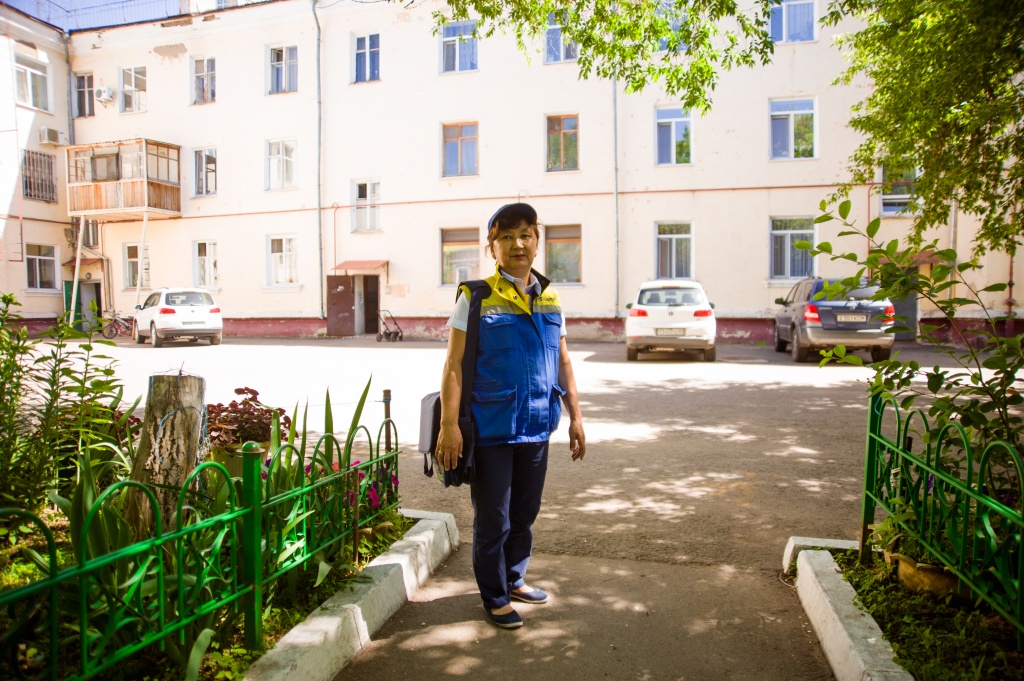 I like these houses and beautiful green courtyards. In summer locals often gather here when it's not hot in the morning or in the evening.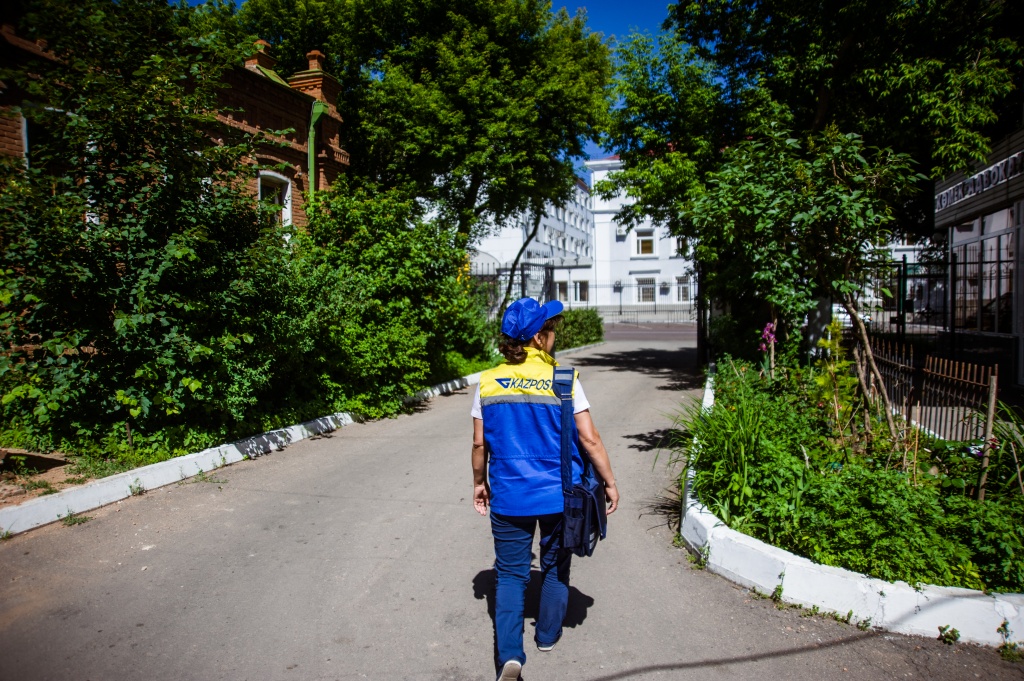 Zheltoksan, 12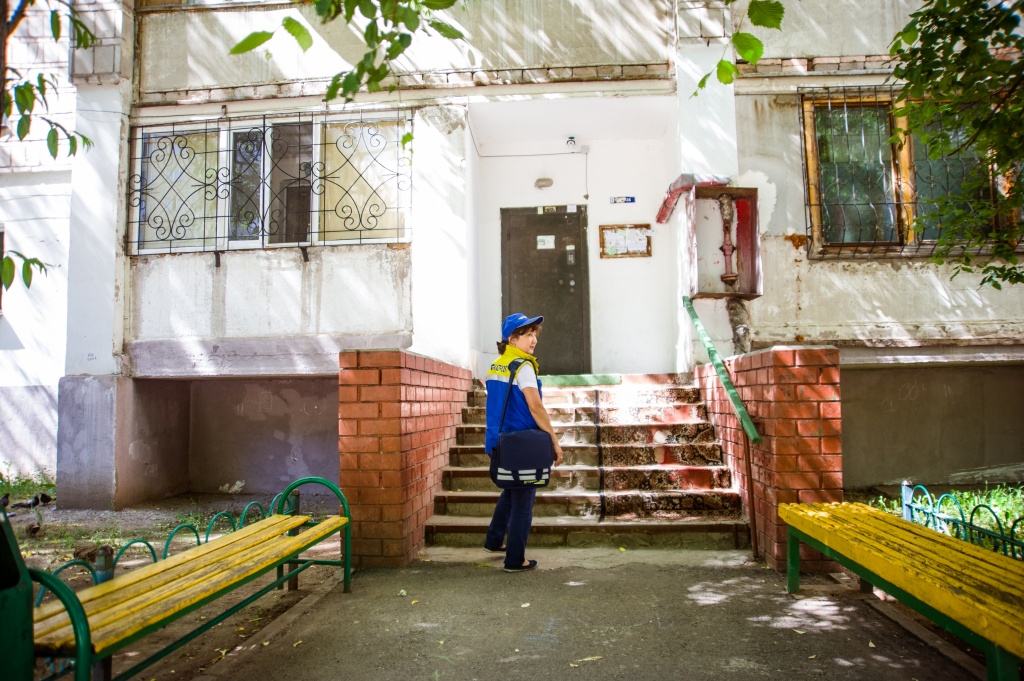 These nine-floor buildings were the tallest ones in the city, but today they're just old cozy homes. Residents usually invite me to have some tea with them. They wait for their letters on Saturdays.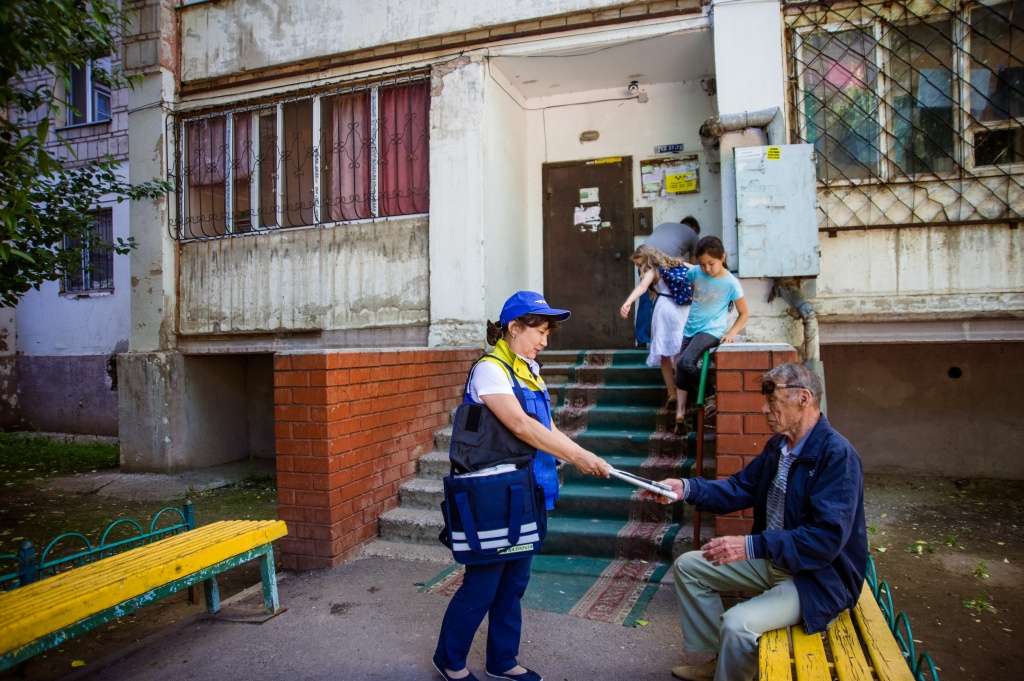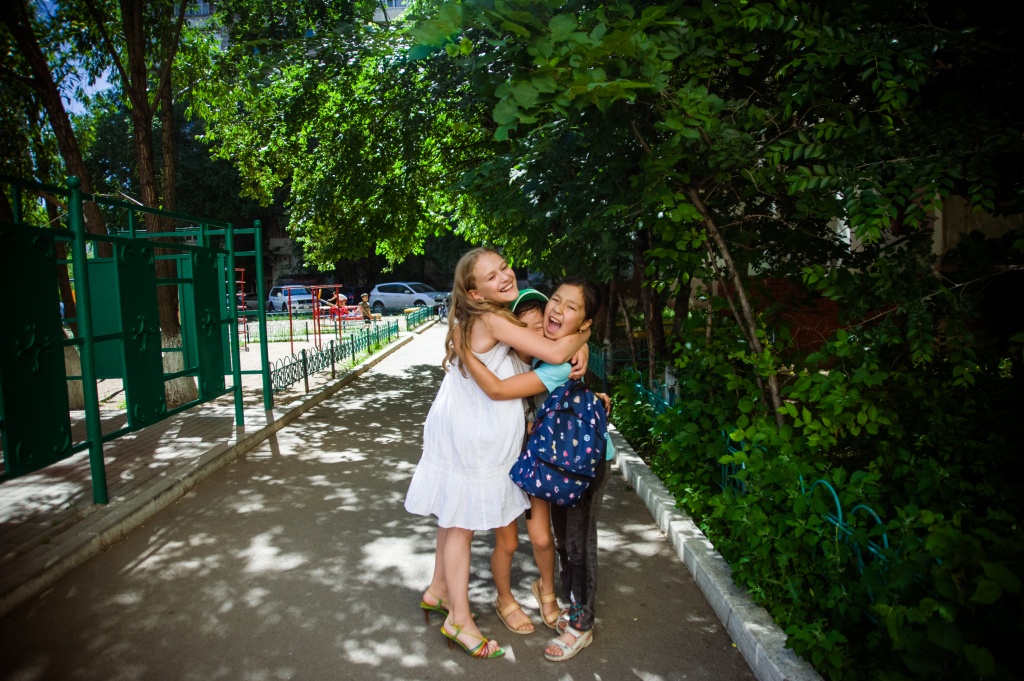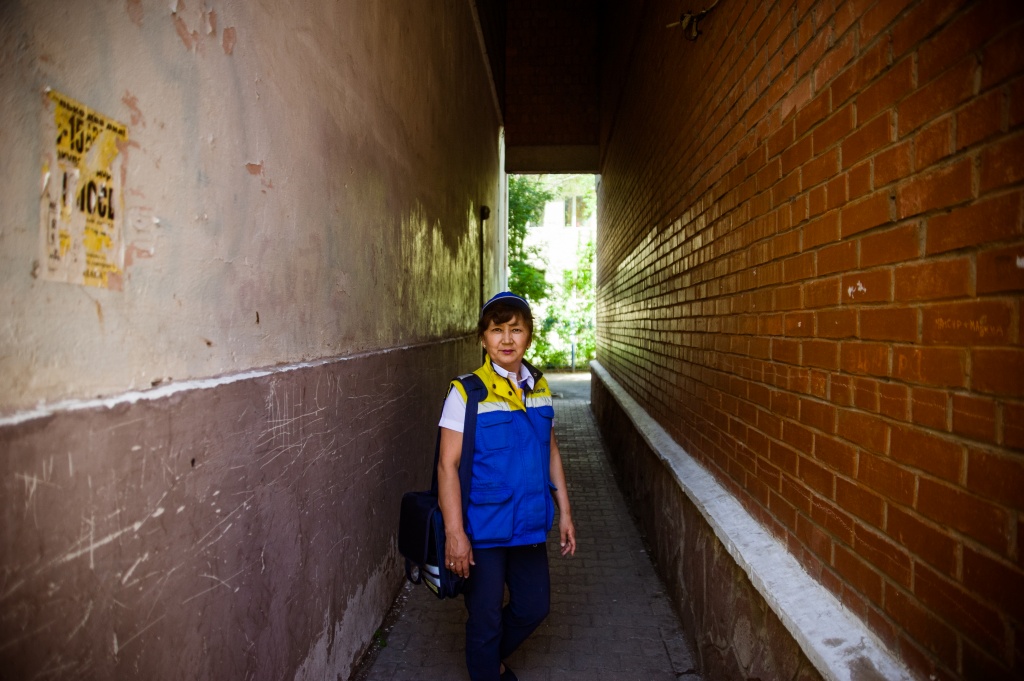 Seifulin, 25/1
We have 60 sites and 60 postmen. Every day we go on the same route, each has a fixed site. The city is changing. Every yard has its own people, interests. The city is growing, we have many visitors. There are no so many people in the courtyards, young people are always busy. But on the right bank you can always meet people ready to talk with you.