Oksana, Doha, lifestyle blogger, @sunny_camomile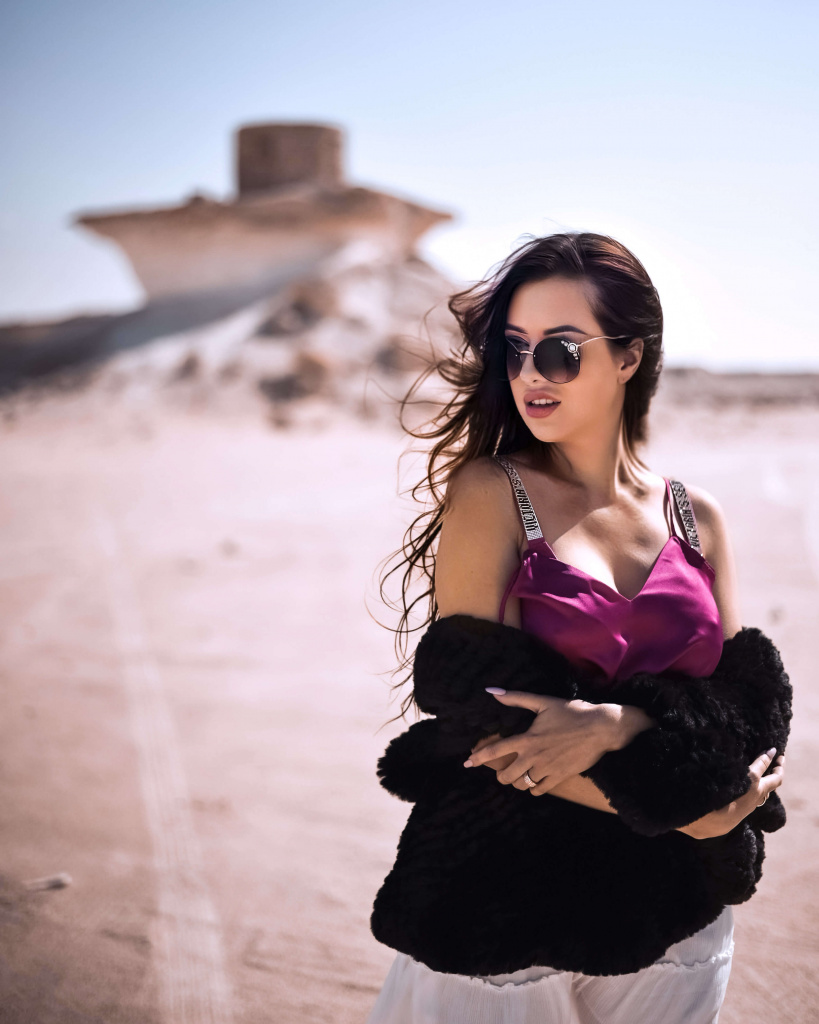 Before I moved to Qatar at age 29, I used to live in Moscow, where I worked in banking. Moving to the Middle Eastern changed my life in many ways - some unexpected. I have been living in Doha for two incredible years. Qatar is a home to numerous people from around the world, more than 94 different nationalities living here. I did not know a lot about the country before I met my husband. He is an expatriate, resident of Qatar since many years.
About first impression
I still remember the moment when I get off the plane. I was instantly hit by a blast of hot air. It was around 40 degree and the wind was blowing. Qatar has an arid climate, with mild, pleasant winters and hot, humid summers. After the airport, the road passes by the Corniche — 7-kilometer long waterfront promenade. It offers beautiful images of the sea and high-rise towers of the central business district. I was completely fascinated.
About country
Qatar is the richest country in the world and, obviously, Doha looks like an architectural masterpiece, so modern and with orient taste. The city is full of luxurious hotels with very attentive, professional and well-trained stuff. You can find many parks and places to hanging out in Doha: from Katara Cultural Village, which is waterfront reminiscent of a very traditional souq (marketplace), then the Pearl Qatar, an artificial island with three large Marinas, retail shops and excellent restaurants.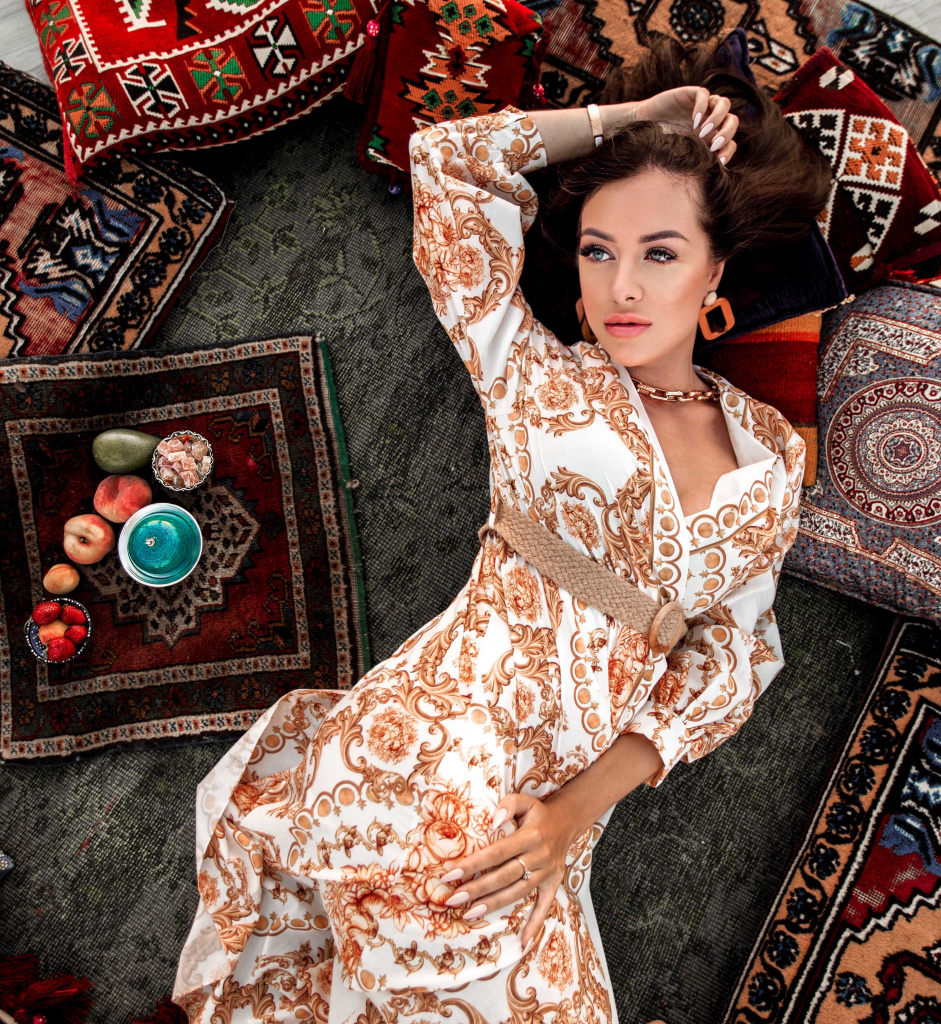 About differences
Qatar It is a mix of a cultural experience; it is a country where people ask you "where are you from?" before "what is your name?" Every day you communicate with people from different cultures and backgrounds. Qataris constitute only 10% of the country's total population, the remaining 88% a foreigners of over a hundred different nationalities.
About people
Qataris are very friendly and helpful people. The official language of Qatar is Arabic. Despite this, English is widely spoken in the country. Qatar follows Shariah Law, women are allowed to drive and work. Most marriages in Qatar are arranged. Societal values of women in Qatar tend to be more liberal. From year to year the numerous of Qatari women in business is on the rise. Qatari women have become ministers, CEOs, entrepreneurs, fashion designers, sportswoman etc. Being a blogger I often inspired by the elegance and style of local woman. They have talent in mixing luxury and modestly, intelligence and charm.

What I understand living there
First, the life standards is very high in Qatar. It is very pleasant place to live and work. That is why, average living expenses are significantly higher compared to other cities. Qatar is a very safe place; the crime rate is very low. The Qatari Police Force is very efficient. I feel very secure here.
Second, Qatar lies in the subtropical zone, even in the cooler months of December and January; the temperatures rarely go below 13 degrees. Let's say we have endless summer here.
Third, the most beautiful travel destinations is just around five hours away from Doha - Sri Lanka, Maldives, Seychelles, Zanzibar. Via Doha, you can fly to more than 160 destinations.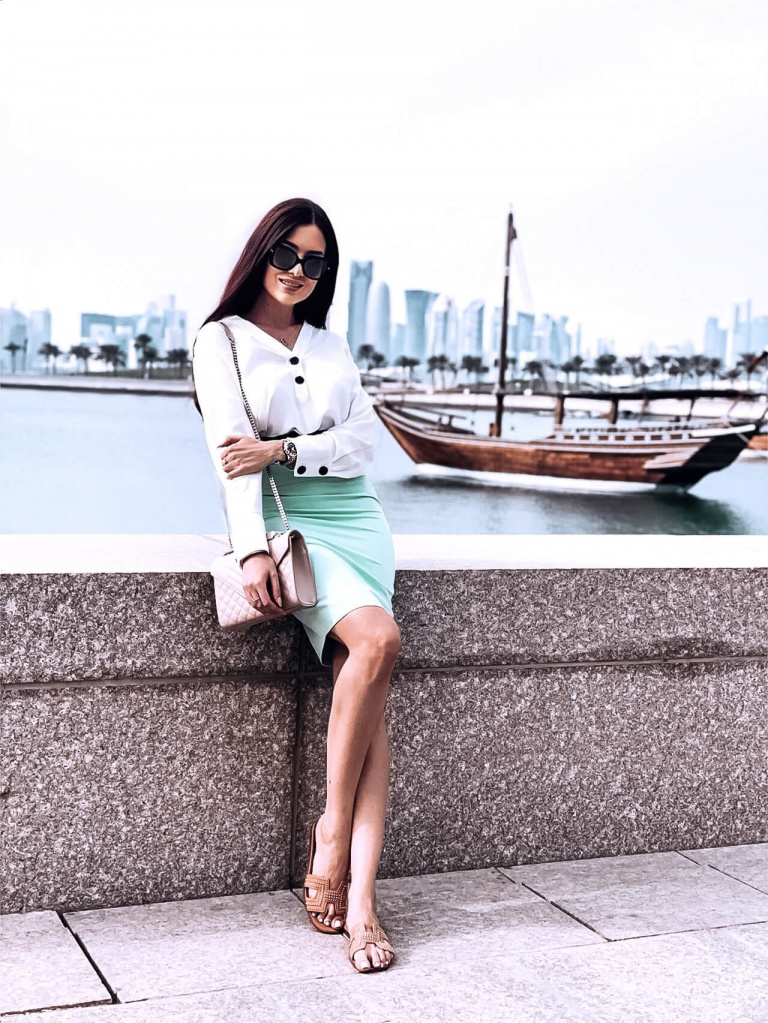 About lifehacks
Doha is not for walking and in daily life; I use taxi sometimes 4-6 times a day. In Qatar you need to know exact location on the map. I could not understand before - why people sent me google map location through messages and how to use it. Only after one year, during my charity Instagram campaign one local lady showed me the way of ordering taxi in Doha. So here in Qatar to get a place,it is necessary to integrate the taxi app with google map. It is a very straight forward feature and that works pretty well in Doha.
---
Elisabete Reis, Image, etiquette and protocol consultant, founder of Glam Your Image, @glamyourimage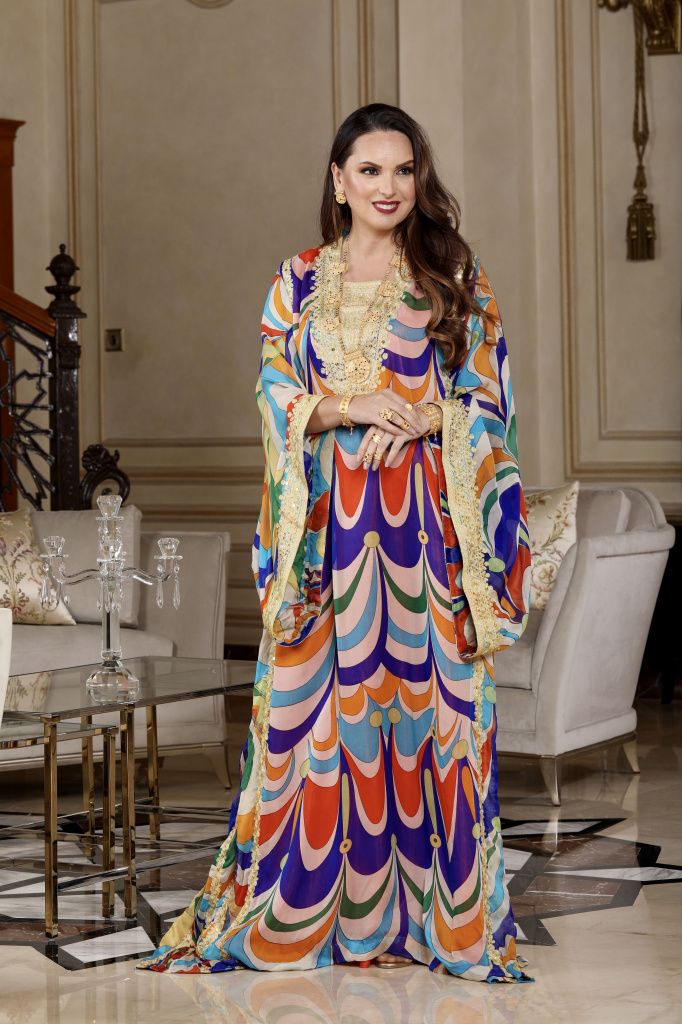 I am Portuguese living in Qatar. I am a mother of three (two boys born in China and a girl born in Qatar). I have been living in Qatar since 2006. We moved here from China where I had lived from 1995 and met my husband a Portuguese who also was living in China since 1984. My husband work was the reason we moved to Qatar as he was invited to join the Asian Games organizing committee in 2006. Nowadays we have everything everywhere from food to items but in Qatar I have my life my work my husband and children Qatar is now my home.
About first impression
Sunny days every day. It is hot and dusty here. I felt like eating dust constantly for the first couple of weeks. I moved here from China where I lived for many years and my husband even more so, to be honest, living in China and moving anywhere is a piece of cake. Doha was just starting to grow and everywhere was construction. I remember empty areas that are now full of buildings. Locals from the first day were the most welcoming, so we keep many good Qatari friends since then. They are always asking if we needed anything always inviting to visit always an open door.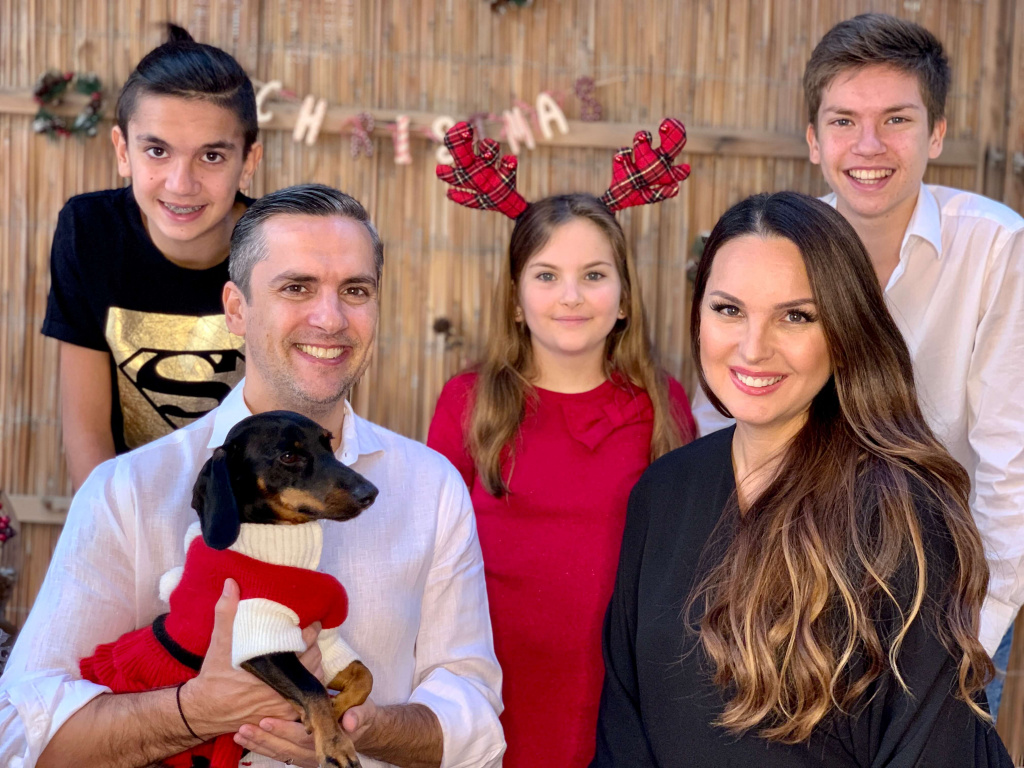 About similarities
Portuguese are also very welcoming people and if you visit Portugal and leave the city most probably you will get an invitation to eat something together. We are very family-oriented and any opportunity is great to gather pretty much like Qataris.
About difficulties
We were blessed with a very smooth move in terms of support from friends and neighbors. Our boys were 5 years old and 20 months old and they kept me busy every day while Miguel was at work. The biggest struggle was to move around there were not many taxis available at that time and no public transportation. So I quickly started driving to move around and get things done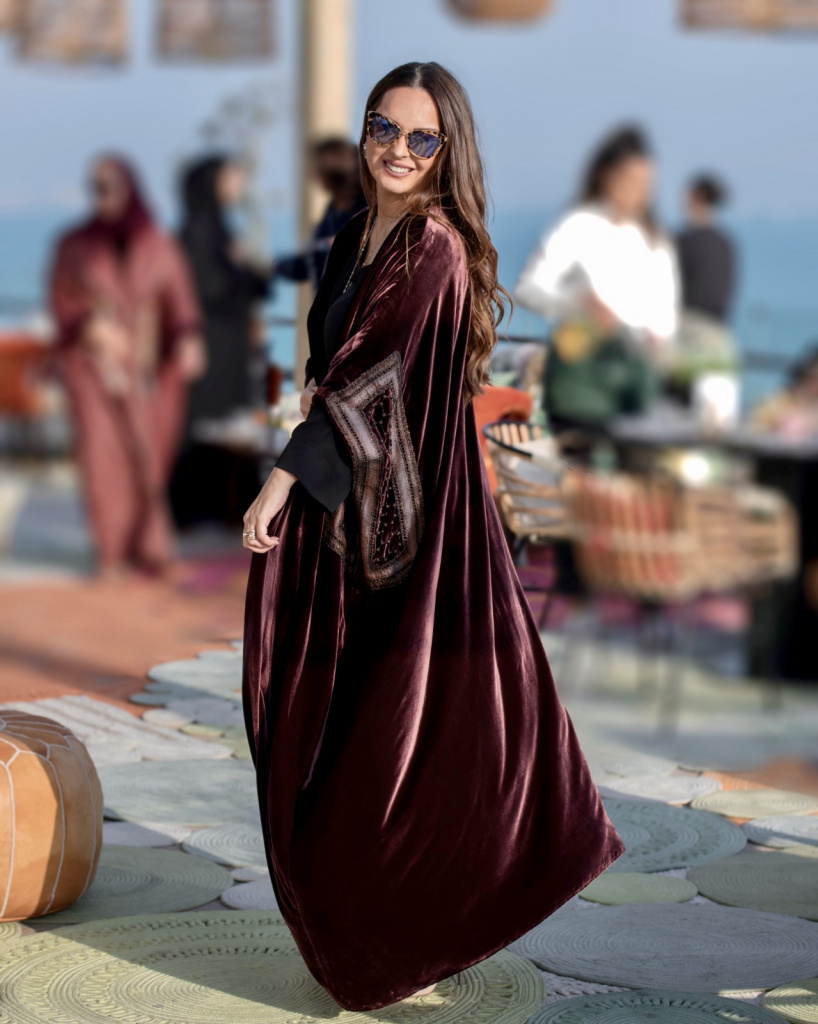 About people
Most people think of Qataris as very close and difficult to approach and this could not be further from the truth. Qataris are actually very welcoming and warm people. They are as curious about us as we are about them. Communication can be a barrier if you do not speak Arabic but even that changed as more and more English is widely spoken. Qataris have beautiful traditions and they love to talk about them and share experiences it is very easy to get invited for a special occasion because they love to have you experience their culture. We once were invited to join a Qatari family on the beach for BBQ we became friends and shared their caravan on many occasions. Our Qatari friends send us Ramadan greetings and wish us Merry Christmas every year.
---
Inna Sakhno, 28 years old, Doha, photographer, @sakhno_inna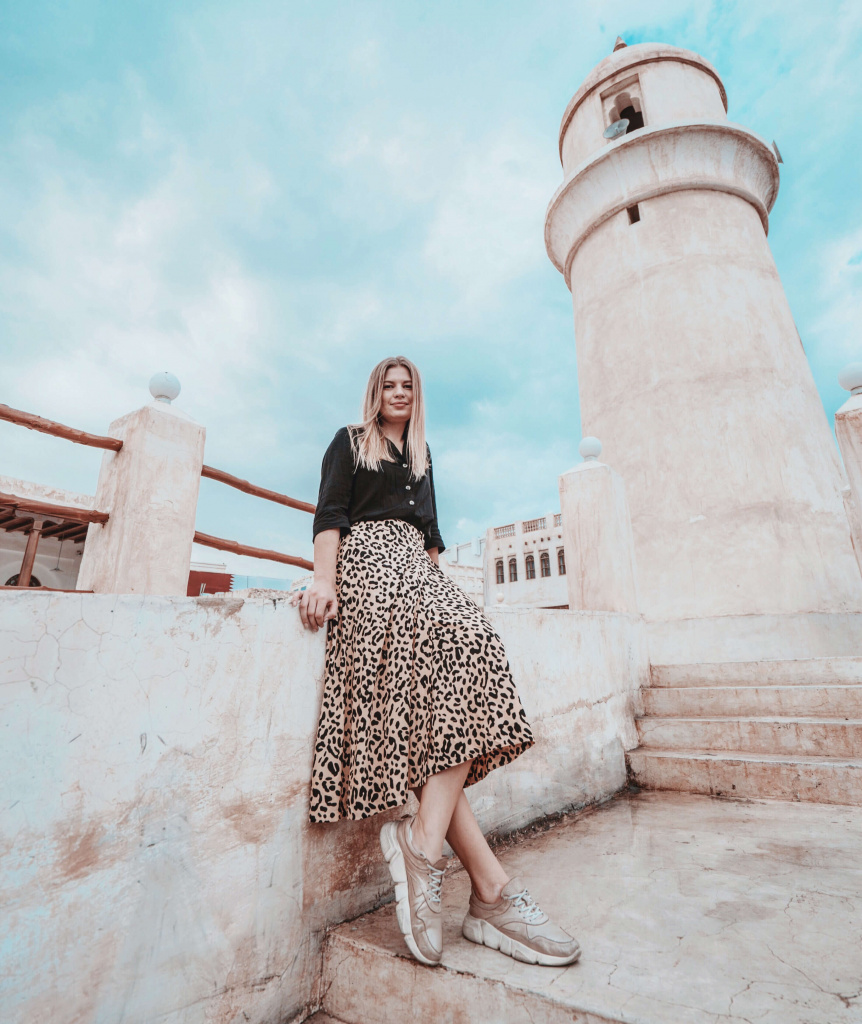 I am from Ukraine. Now I live in the richest country in the world according to official data. I have lived there for more than one year. I work as a photographer and videographer, most often at local women's weddings. So I can say that I am very familiar with the traditions and culture of the country. At this moment, I have shot more than 100 wedding celebrations. Also, I have a blog on Instagram about life in an Arab country. Therefore, I can talk about all the nuances for a long time and debunk myths, since this is a completely different world.
About moving
Moving to Qatar was not my choice. Company from Qatar found me via the internet portal in Ukraine. I thought about the offer for two months. Then I decided to accept the offer. I originally planned to spend six months or a year here, but I like living there. So I did not choose the country, it chose me.
About first impression
Before that, I was already familiar with the Arab culture, so people in traditional clothes did not surprise me. On arrival the number of cars on the roads surprised me. Also here, it is a completely different light day. It was difficult for me to get used to it.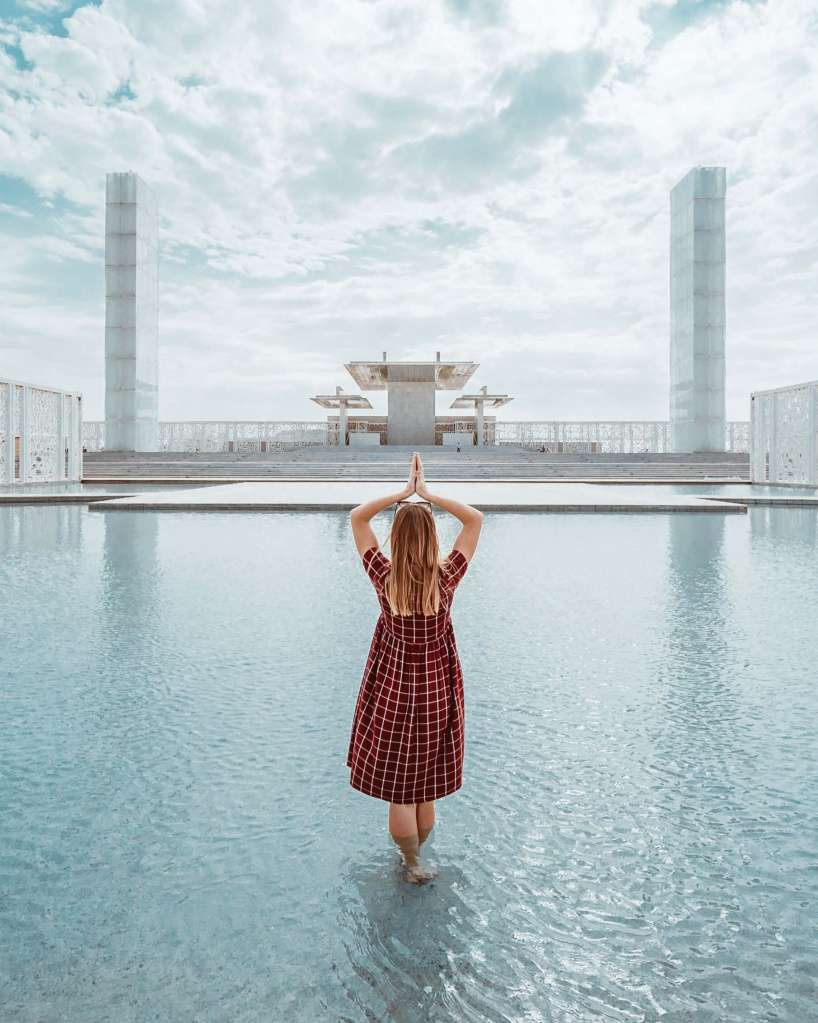 About differences
The lack of sidewalks and pedestrians on the roads were surprised me. Everyone uses cars and they have a lazier lifestyle. About security: I feel completely secure and can walk alone; you can leave things so they definitely will not be stolen. And of course, weddings are different, because there is no such concept as dating. Your parents decide and look for a wife. Most often before the wedding, people are poorly acquainted. I was surprised by this fact very much.
About similarities
There are similarities in preferences, for example, Qataris like everything old-fashioned, the design of past years, bedspreads, carpets, wall decorations. There are similarities in the language, for example, some words are very similar. And in general, the structure of the language has similarities.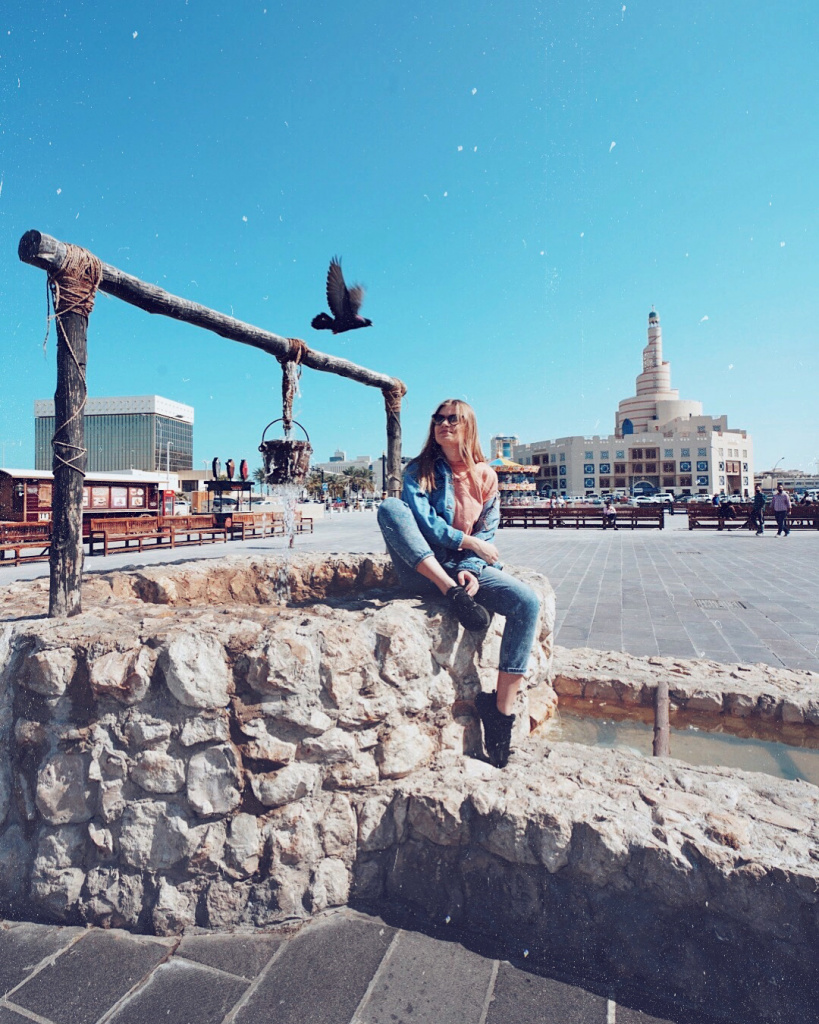 Fun facts
When I arrived and started shooting weddings. And at the first weddings, local women took pictures of me, because I am a blonde-haired person, and there are not many of them here.
There are many workers here from the Philippines and they call you "mom", and at times like this, I always start thinking that I am not a mom yet. Why do you say that? I understand that it is their way of addressing a person.
Local men on the streets are not allowed to meet girls, because they can write down the number on a napkin and throw it under your feet.