Khan Shatyr Entertainment Center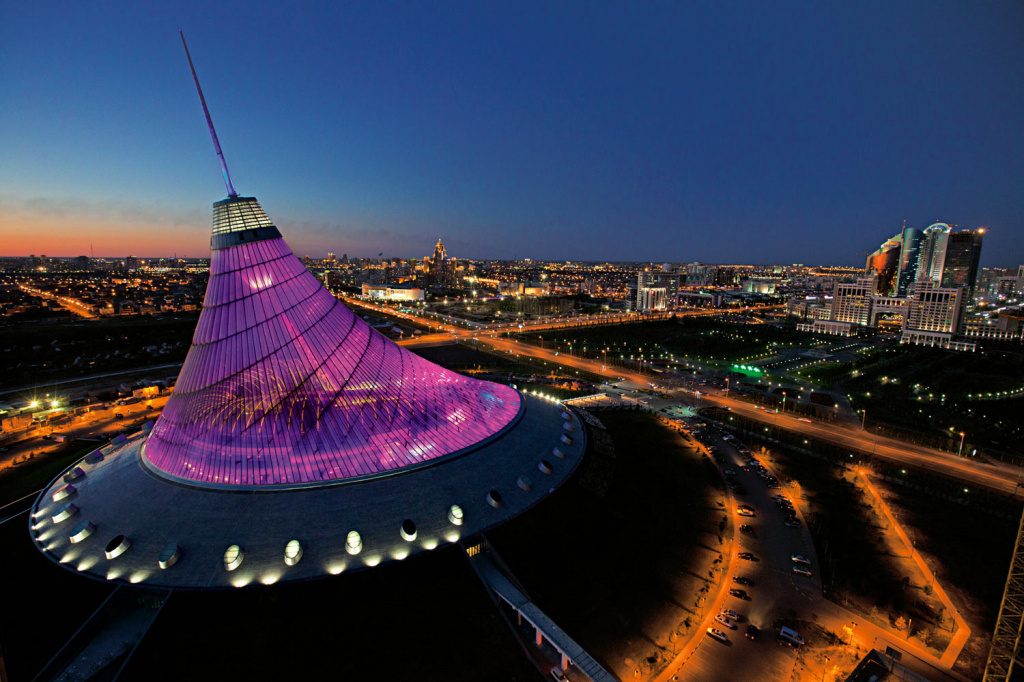 Entertainment and shopping center, built in a neofuturist style.
It has 184 shopping boutiques, which isincludes men's and women's clothing, baby goods and clothing, shoes, accessories, home products and more.
There is also food court with fast food and cafés. You can also enjoy new movies at Chaplin movie theater. On the top floor located entertainment center with various attractions and pool.
---


Saryarka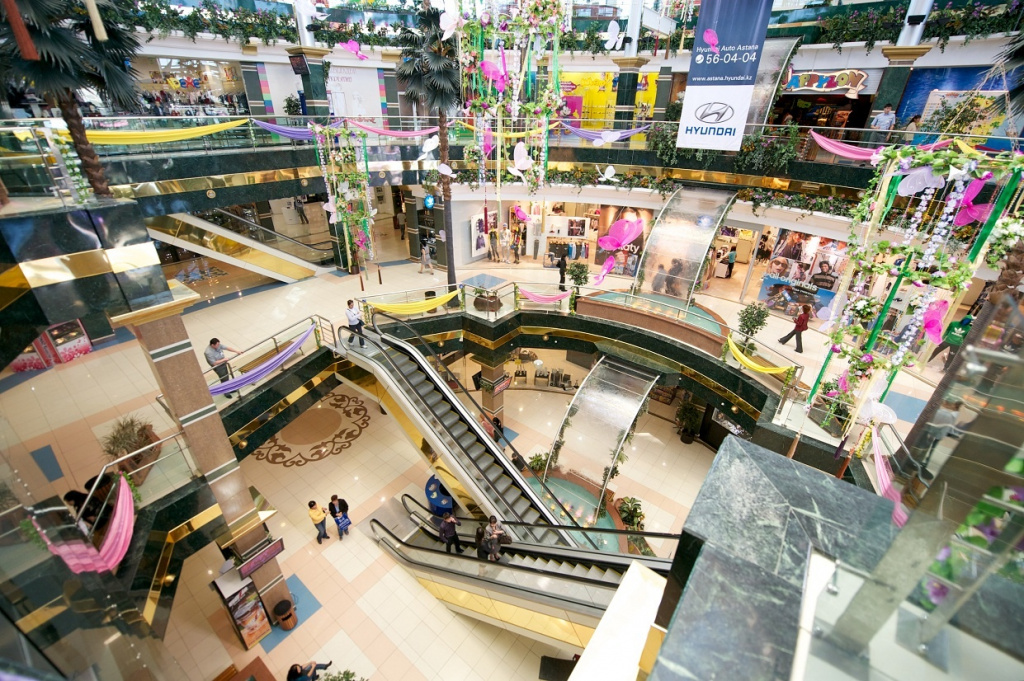 Saryarka is a modern multifunctional shopping center with a unique design and architecture of the building. Saryarka has shopping boutiques of such brands as Adidas, Reebok, Mexx, Kira Plastinina, Chester, Red Carpet, U.S. Polo, Linens, Women'Secret, Nine west, Park Bravo, Frozen, EIN, Dogtas. There is also restaurants, affordable cafes, comfortable movie theater, beauty salon and pharmacy.
---


Keruen


Entertainment and shopping center in the center of Nur-Sultan. Keruen has 135 boutiques, including luxury brands such as Tiffany&Co, Carrera y Carrera, VILED Style and Heritage. Besides, there is large hypermarket, Marwin book store and Kinopark movie theater. It is noteworthy, that there was opened the first IMAX movie theater in Kazakhstan. Shopping center also has mother and child room, pharmacy, praying room, large parking space.
---


Mega Silk Way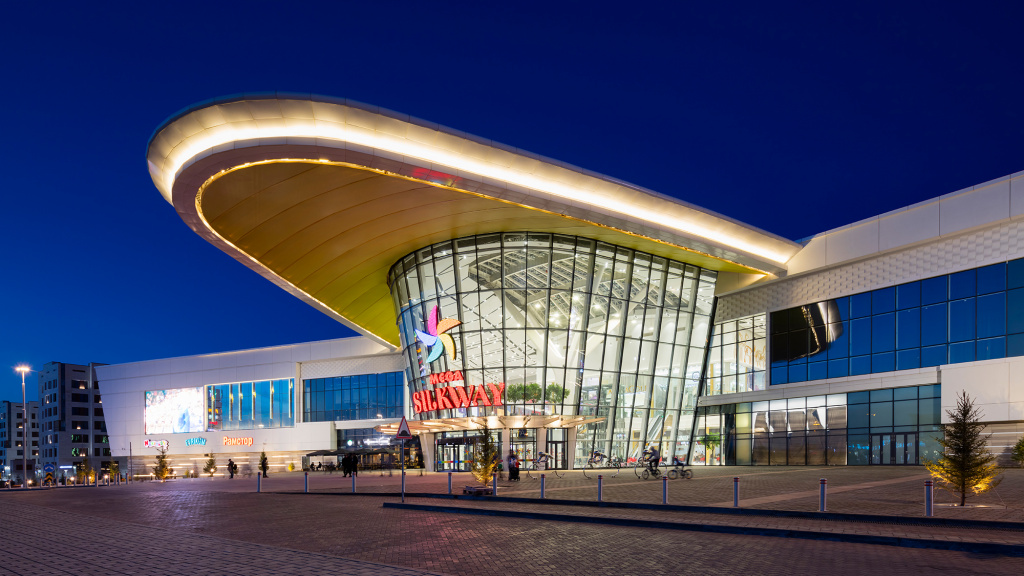 Mega Silk Way is unique shopping and entertainment mall in Nur-Sultan. Mega Silk Way offer their guests a shopping boutiques with international brands of clothing and household goods, sports grounds for family recreation and cultural leisure, food court with fast food and restaurants.
Mega Silk Way also has a science and entertainment Evrikum Wonders Park, Kango Trampoline Park with the possibility of sports training, Marwin creative space with the concept of «home library», 11 movie hall Chaplin Cinemas with the largest screen in the capital.
---


KeruenCity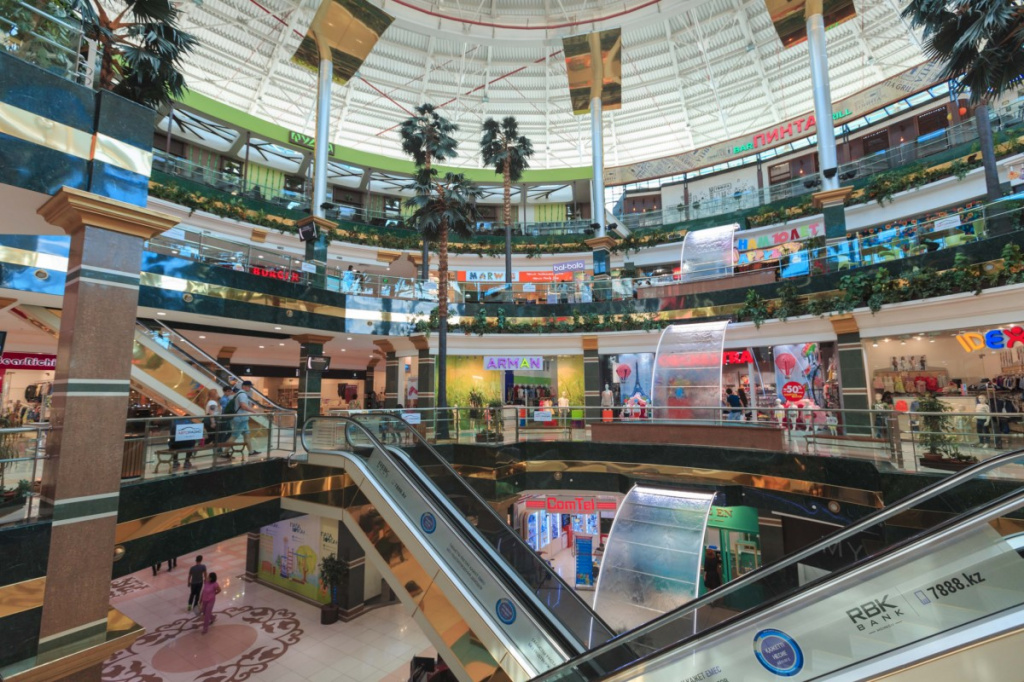 KeruenCity is a large shopping and entertainment complex in the capital of Kazakhstan Nur-Sultan. The shopping center offers boutiques of adults and children's clothing, a hypermarket, a entertainment park, a multiplex cinema and a spacious food court. It is not only a shopping center, but also a place for mass entertainment events and master classes.