Bulud Restaurant & Lounge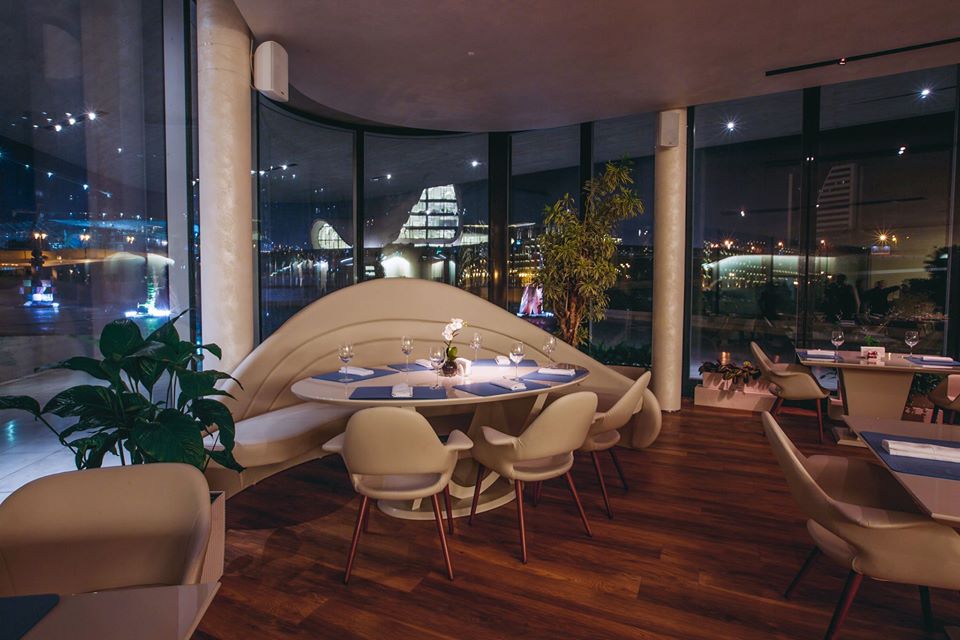 Location:
1, Heydar Aliyev Avenue
A comfortable terrace of Bulud restaurant is a perfect place to relax and enjoy delicious food. The extensive menu will please any gourmet: burgers, sandwiches, cutabs, varieties of soups, desserts, and ice cream.
Voodoo Bar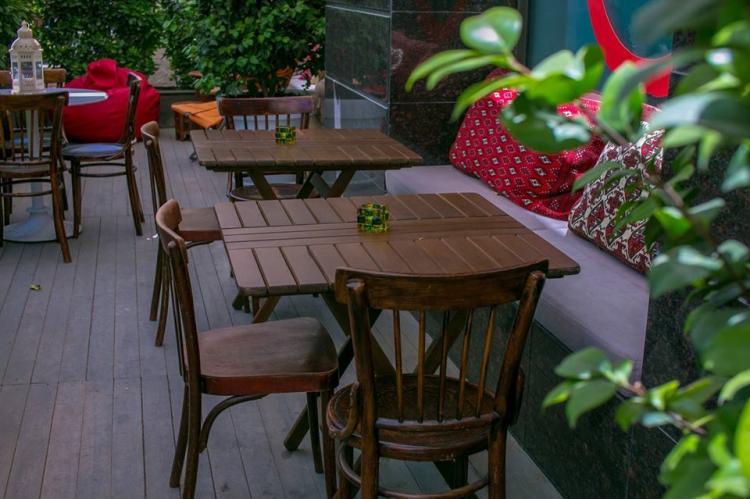 Location:
26 A, Bakikhanov Street
Voodoo Bar is a perfect place for pleasant pastime, reading business meetings, tasting delicious food and drinks. The restaurant has a cozy terrace far from the city bustle.
Mado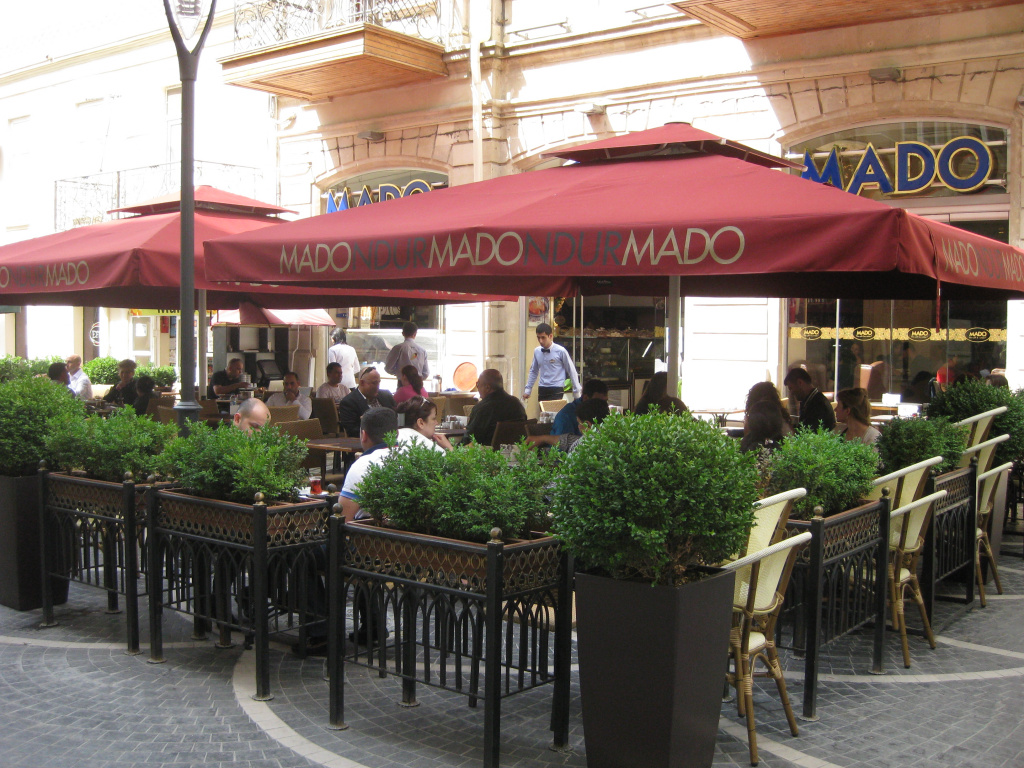 Location:
Khagani Street
Mado is a family restaurant located in the very center of the city. Here you can spend your evening sitting on the terrace with your family and friends. The restaurant also has a play area for children. The restaurant offers a huge selection of ice cream, cakes, dairy desserts, Turkish sweets.
Merci Baku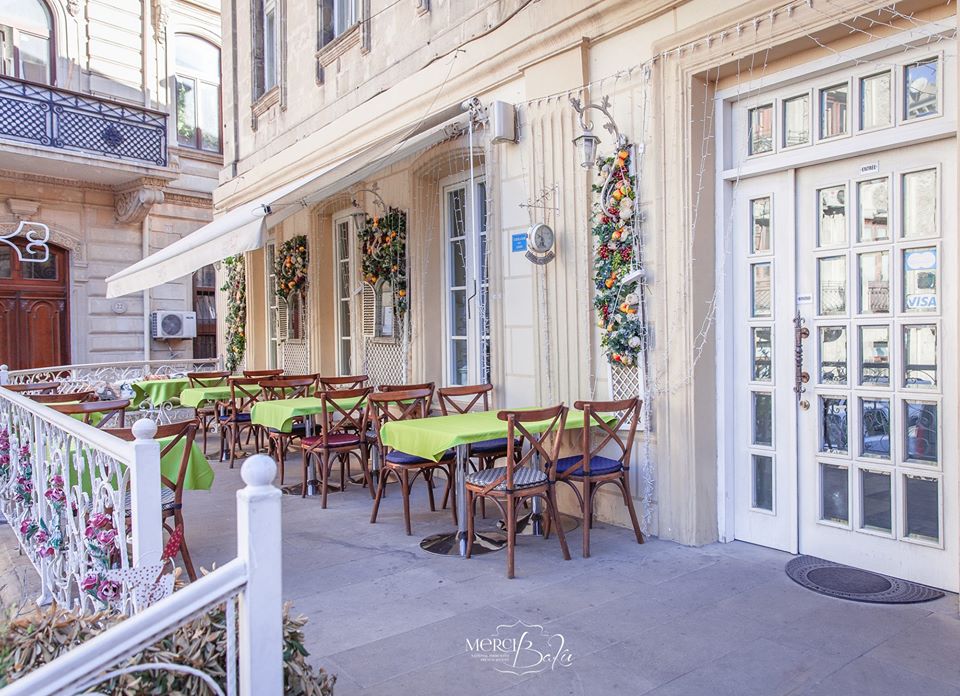 Location:
16, Asaf Zeynalli Street
A small piece of France in Baku with a cozy terrace. It is a restaurant of Azerbaijan cuisine with a French interior. Here you can eat delicious kutabs with meat, herbs, and cheese, hot soups, and seafood.
Cafe City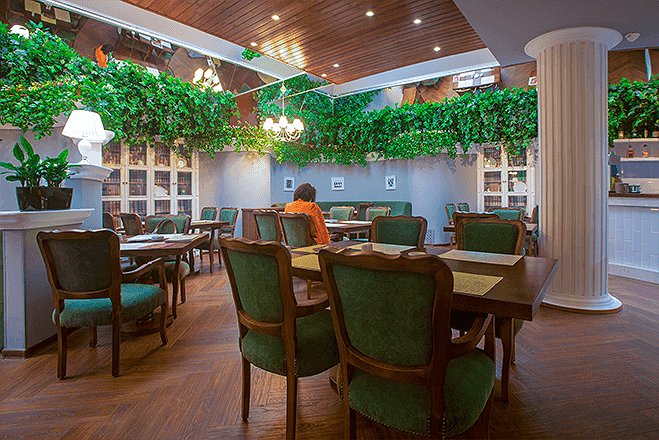 Location:
3, Islam Safarli
A cozy cafe in the most crowded part of the city with a comfortable terrace. The restaurant's menu includes dishes, desserts, and drinks from various cuisines of the world. You can enjoy a large selection of fast food, pizza, cakes, and ice cream.
Qazmaq Cafe & Restaurant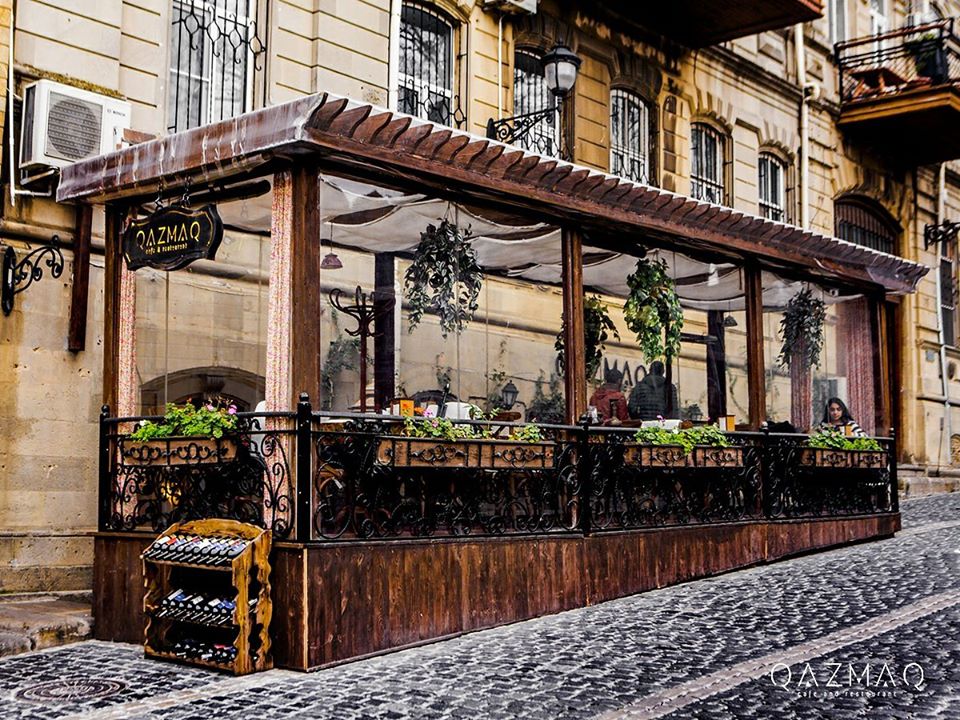 Location:
124, Kichik Qala
The restaurant has one of the coziest terraces in the Old City of Baku. The restaurant focuses on national cuisine and pleases visitors with a large choice of hearty breakfasts, kebabs, varieties of pilaf, shekerbura, and baklava.
Meating Point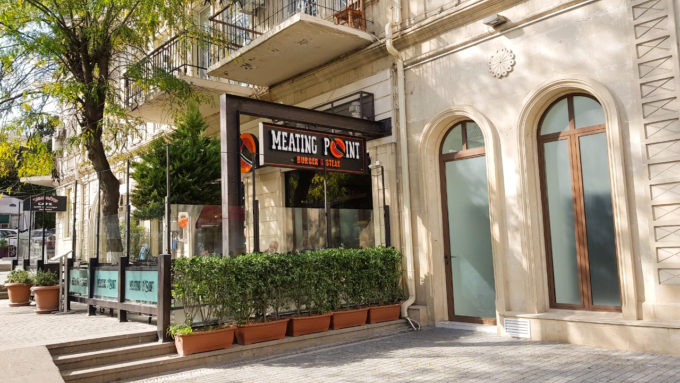 Location:
20, Nigar Rafibeyli Street
Family restaurant with a terrace in the city center on Fountain Square. Meating Point's menu based on meat dishes of American and European cuisine: burgers, fajitas, steaks, as well as soups, salads.
Il Patio – Planet Sushi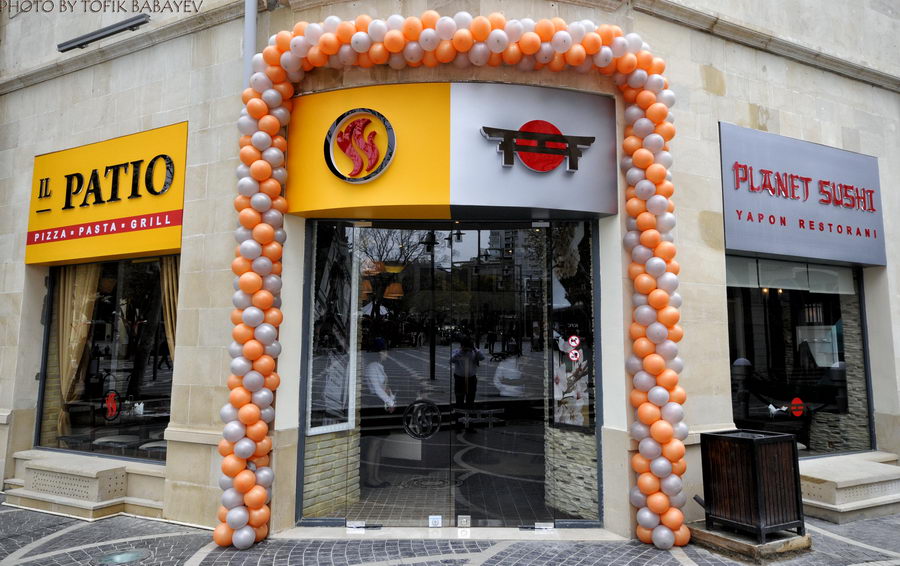 Location:
14, Tarlan Aliyarbayov Street
On the terraces of Il Patio-Planet Sushi, you can admire the view of Fountain Square or the sea. The restaurant offers a wide menu of Italian cuisine: soups, pasta, pizza, risotto, vegetable, and meat snacks, and salads. The restaurant's menu also includes Asian dishes.