Astana Opera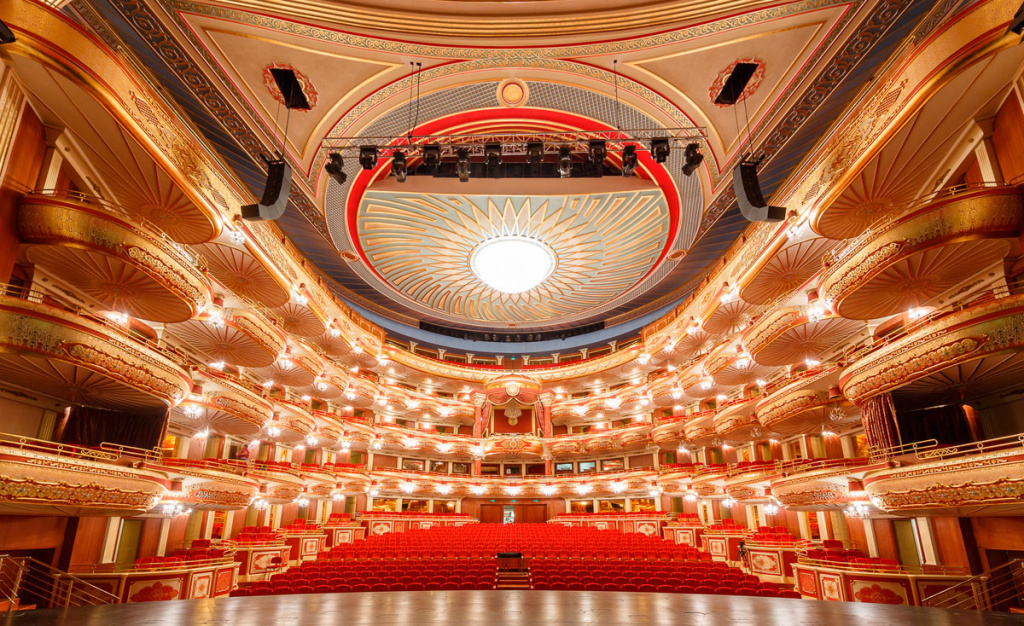 Opera house in Nur-Sultan, Kazakhstan. The opera house opened in 2013. The acoustics of the theatre is one of the best in the world. The style of the opera inspired by the Italian theaters of the 19th century, but also include typical elements of the national heritage, such as frescos of Sharyn Canyon and Burabay.
---
Opera and Ballet Theater of Abdylas Maldybayev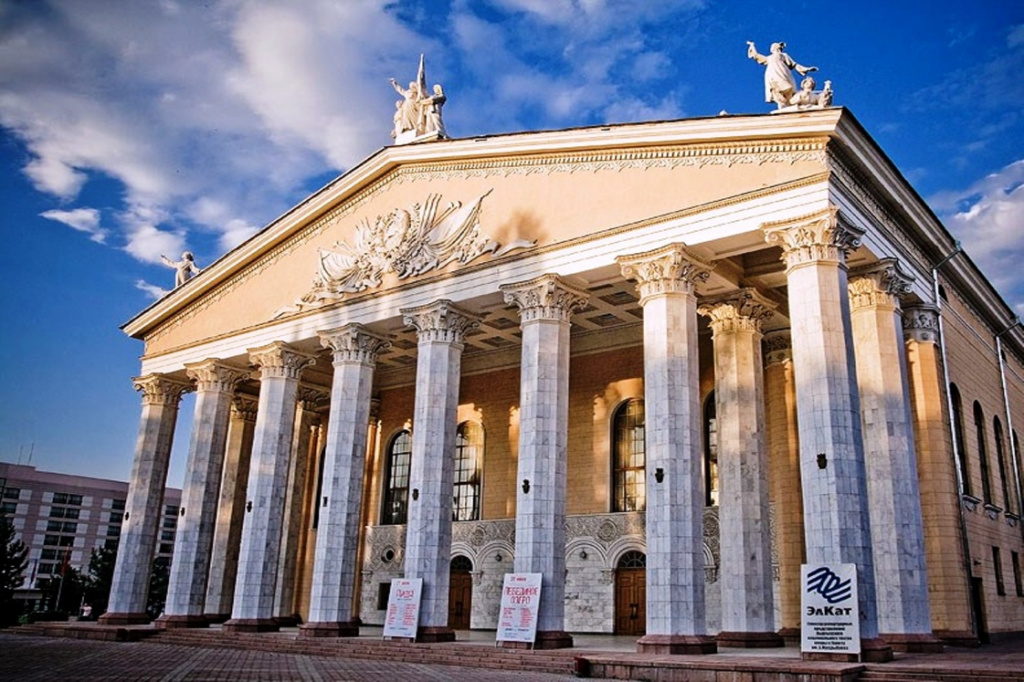 Opera and ballet theater in Bishkek, the only opera theater in Kyrgyzstan. The design and construction of the building of the national academic Opera and ballet theater started before the Great Patriotic War, but it was completed only in 1955. The theater actively strengthens and expands ties with the theatrical art of other nations.
---
Navoi Theater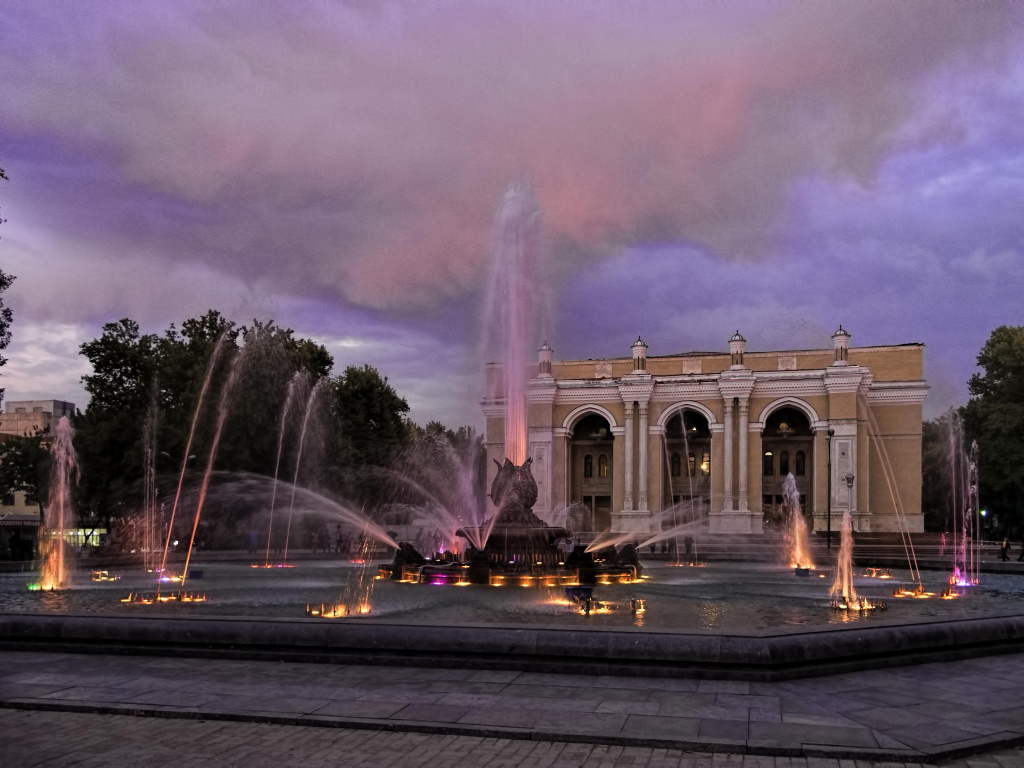 Opera and ballet theater in Tashkent, Uzbekistan, named after the poet Alisher Navoi. The theater was founded on June 11, 1939. The theater holds a lot of projects. The auditorium is designed for 1,440 seats, has a parterre and two tiers. The walls, balconies of the hall, and the frame of the stage portal are decorated with ornaments with light colors and gilding.
---
Azerbaijan State Academic Opera and Ballet Theater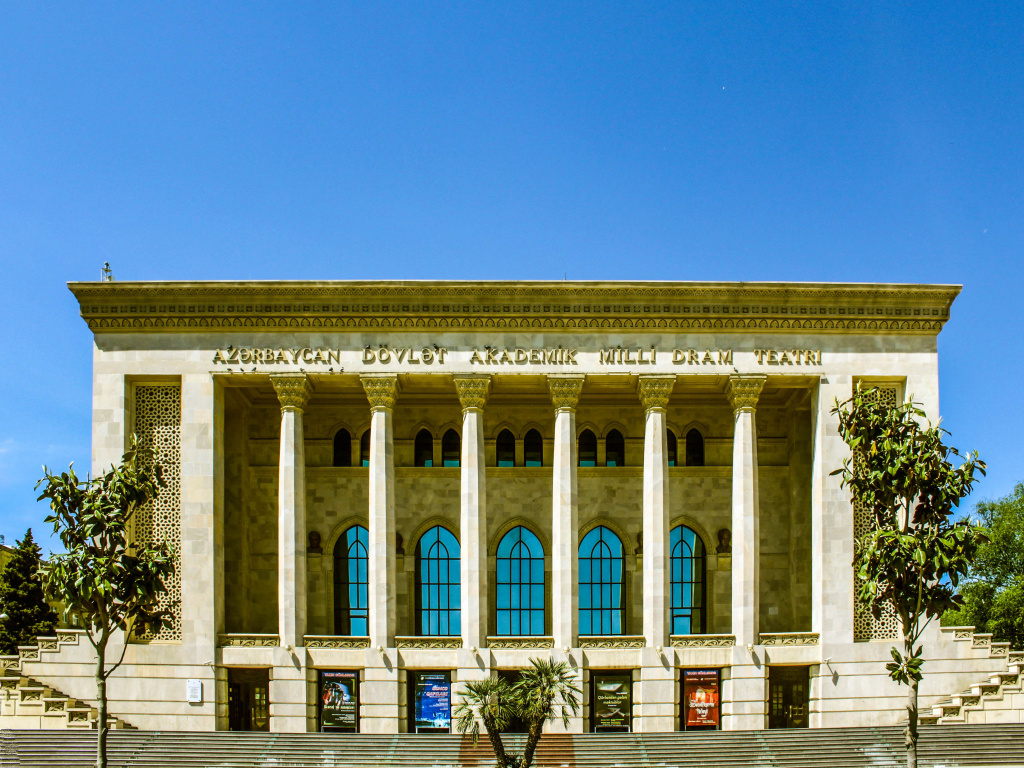 Opera and ballet theater in Baku, the capital Azerbaijan, since 1959 — academic. Opera, ballet, and drama performances are staged in Azerbaijani and Russian. Performances staged in the theater have been often awarded prizes.
---
Georgian National Opera Theater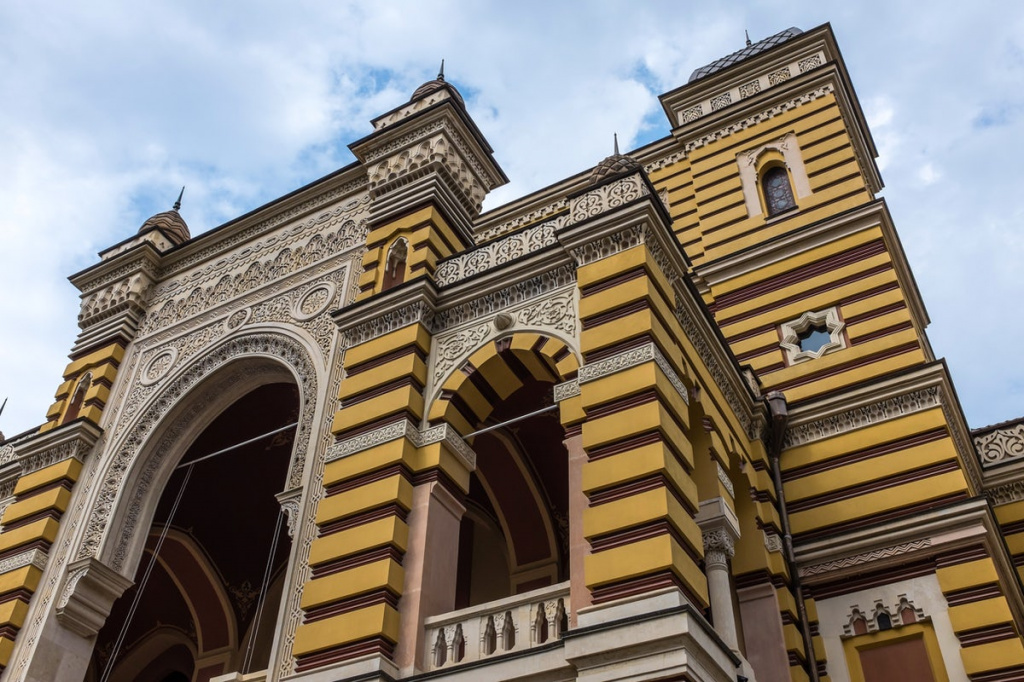 Operas of Georgian composers were staged on the stage of the theater for the first time. In 1937, the theater was named after Zachariah Paliashvili and awarded the order of Lenin. Future people's artists of the USSR and Georgia started their creative activities in the ballet company of the theater.