Handmade wooden accessories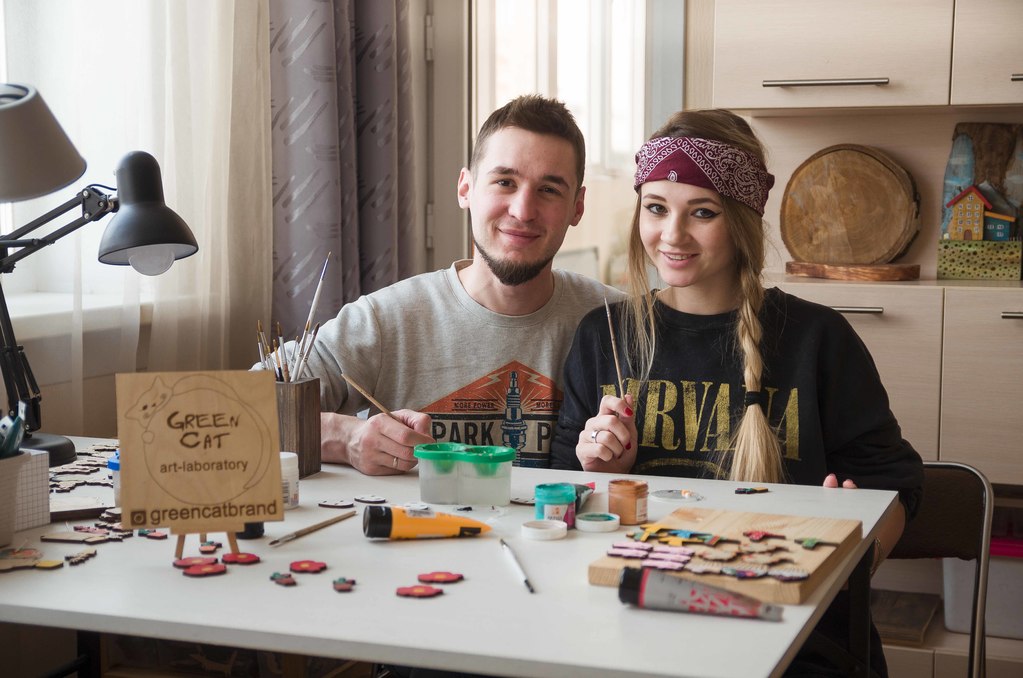 ---
On the starting point
---
Anastasia. Six years ago we got married and moved from Almaty to Astana. Sergei was working as an accountant, while I was on maternity leave and had much free time. Being fond of creative work and handcrafting, I watched various educational videos on the Internet, saw people do and sell interesting stuff.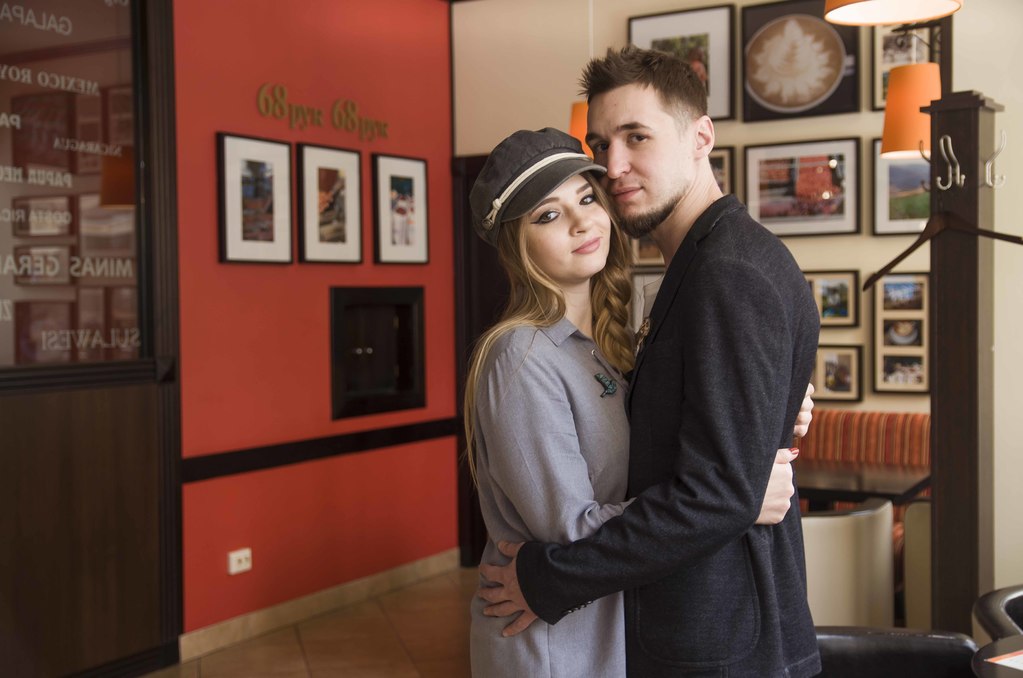 At first I fell in love with the technique of decoupage as I was really attracted by the idea to paint dishes not having special education or skills. I'm a manager, and Sergei is an accountant, he's also a creative person. In order not to spoil the dishes, we took a three-liter jar and a napkin with lemon, cut it out, glued it to the jar and covered it with the lacquer. That was how we made our first decoupage.
Sergei. We were delighted with the result, whereas the family members were shocked by the smell.
Anastasia. We started surfing the net and learning different techniques. Then we attended special art and handcraft classes.
Sergei. We were fascinated by working with leather. There was an exhibition at the Congress Hall. We made about 30 paintings, invested money borrowed from our parents but there wasn't income as we did not sell a single picture.
Anastasia. These paintings were quite unusual. They were stim-punk and performed in a new technique. It was a real crash but we continued working. Luckily, people who liked our paintings at the exhibition bought them afterwards. We managed to give back the debt and to buy materials to participate in the next exhibition. We created more affordable products such as vases and jugs of leather. Then we had small revenue, though we were still in the red.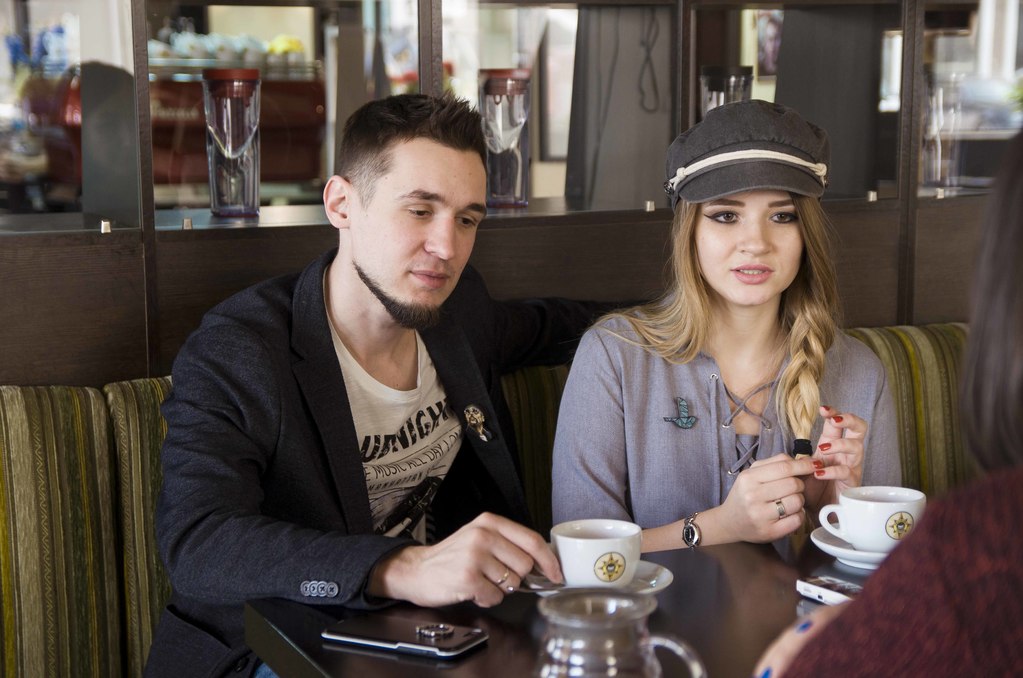 We were in our twenties and our parents had quite conservative worldview and didn't understand our desire. They advised to get so-called "normal" job rather than wasting time and money.
Sergei. Then we were invited to the third exhibition taking place in "Korme". The rent cost 120 000 tenge. At that time we almost had no orders, but decided to try it for the last time. This time we earned about two thousand dollars.
Anastasia. We were exhibiting pictures and knitted toys made by Sergei's mom. She's in our team now and knits GREEN CAT toys.
I found like-minded people whom we made a creative association with. Today we arrange markets and fairs. The first fest was held in 2014 at the Zhastar Palace; there were masters from Astana, Aktau, Kostanay and other cities of Kazakhstan. We worked hard and published our work in Instagram.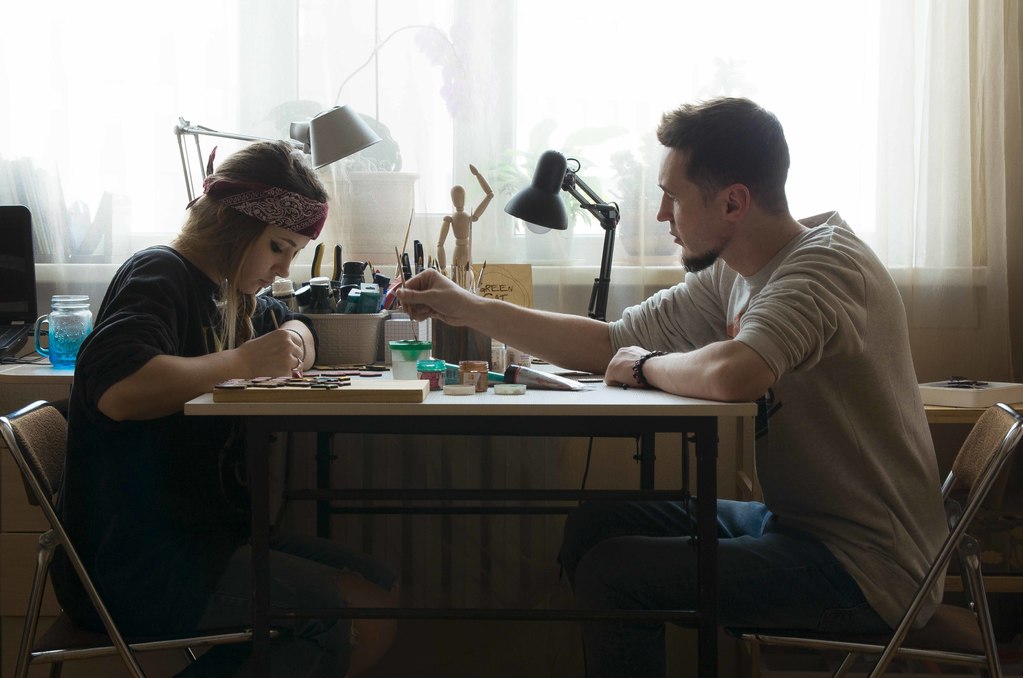 Sergei. In 2015 I and my friend launched a carpentry shop. It was a great experience, but the thing was that neither my friend nor I had any experience of management, marketing and business. As a result, this business went bankrupt. That was when Nastia asked me to make wood pendants.
Anastasia. I drew pics, and he carved them out. Our pendants were really popular at a fair so I began to look for other wooden accessories. I noticed that wooden brooches are popular in the West so we sold them in Instagram.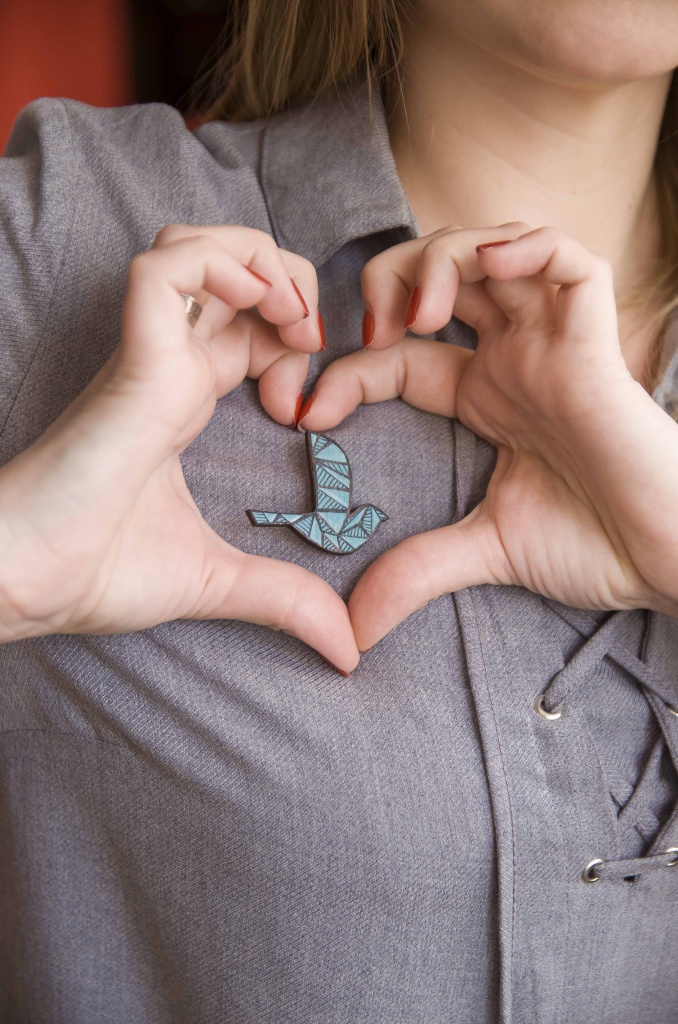 At that time, the Green Сat was not our main activity since I was working as a start-up manager, while Sergei was making furniture. Unfortunately, things didn't work out so we went to the coffee shop, made an order for the last money and started thinking over the next step.
Sergei. We paid all the attention to the business, and decided to turn the Green Cat into the main activity if there's a result by the end of the year. We started all over again by reading books on business, attending trainings and changing the way of life.
Anastasia. I studied marketing, learned ways of working in Instagram, taking pics and then applied my skills. It was the Instagram that made our main income. We invested all the money in major fairs and serious markets.
Sergei. Having the set plan exceed, we discussed the next goal, e.g. production, incomes and employees. There were some magic ideas written on the paper that finally came true.
---
On principles and traditions
---
Anastasia. Initially our brand was called "SAPET"(Sergey and Anastasia Petrunins) but the nick was difficult and incomprehensible. We needed something memorable and sonorous. We are creative and unusual, that's why we're called "Green Cat". "GREEN" and "CAT" are incompatible and well remembered.
Green Cat helps people express themselves. These days we have many various brooches.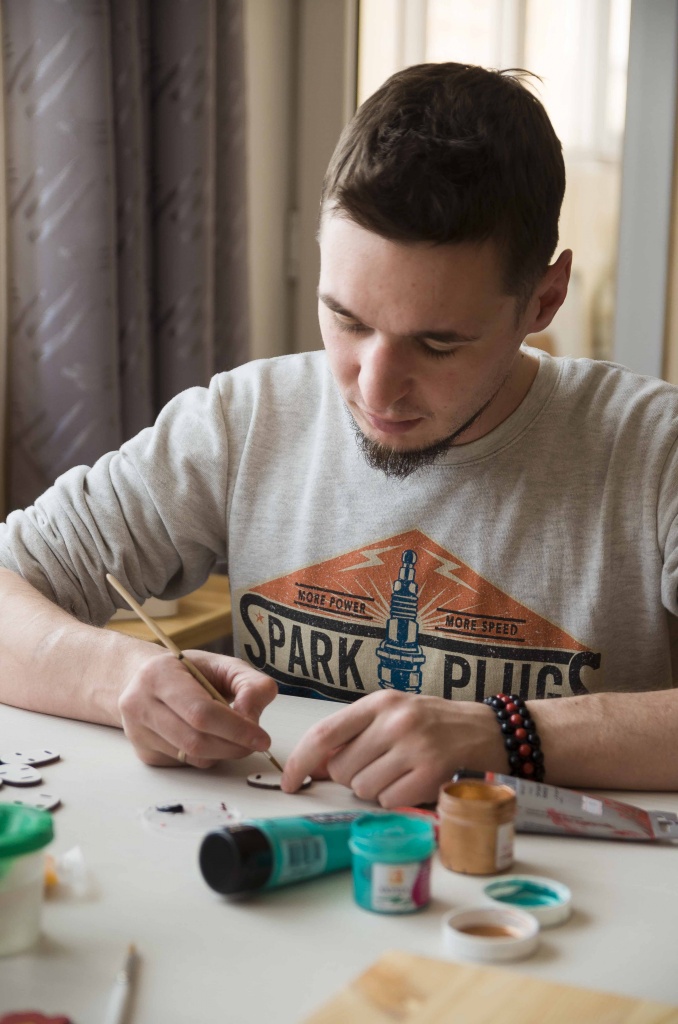 Now there're certain algorithms we work on. We're constantly keeping up with fashion trends, watching new movies and cartoons.
Anyway, there're some figures, cartoon characters not very popular, yet cool. There're always people saying: "God, this is the" Eternal Sunshine of the Spotless Mind! You made such a brooch! ". Such like-minded people become our regular customers. Our creative subscribers become friends with us afterwards.
Sergei. We conduct trainings called "From a dream a business" helping earn on activies s/he are good at. The point is that we suggest people to look at creativity from the different angle. We've worked with about 14 guys whom we still keep in touch with.
---
On work routine
---
Sergei. There're six people in the team: I, Nastya, Misha - my wife's brother, who turned out to be a good seller, Indira - the only professional designer in the team, new girl Anelya, and my mother, who knits toys.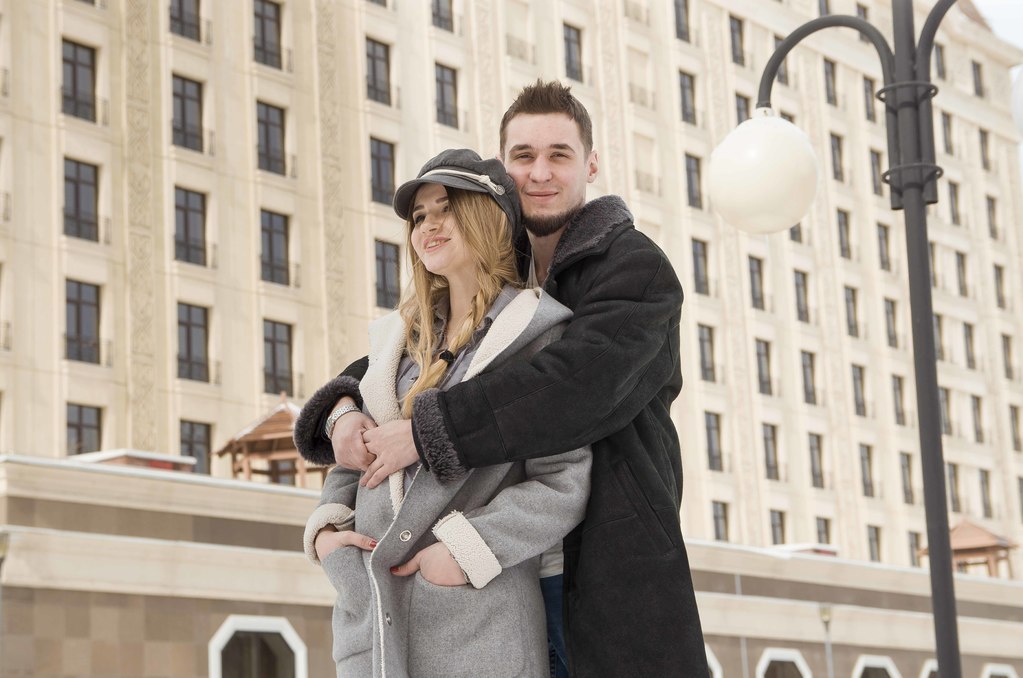 Anastasia. I deal with marketing and ad issues in Instagram, whereas Sergei heads our business.
Thanks to the team we participate in several exhibitions at a time. We took part in all major markets. All along the summer we exhibited our products at Arbat.
Our team comprises creative people loving freedom. GREEN CAT isn't a nine-to-five job, so we give the opportunity to work whenever and wherever the guys want. The result is the main.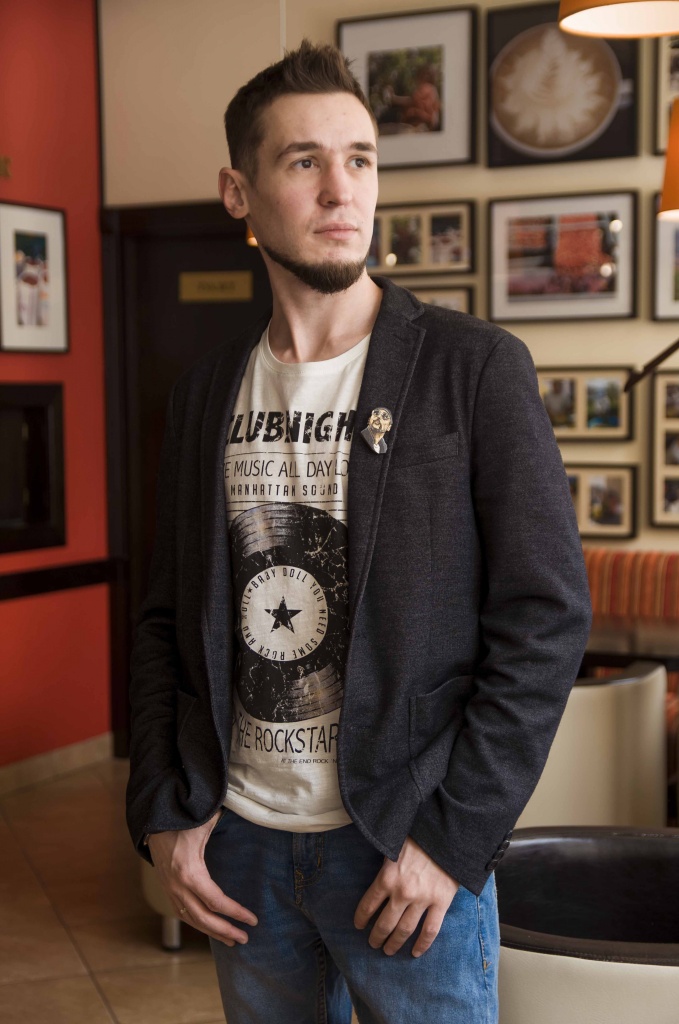 ---
On experience
---
Sergei. I had failures and realized the importance of a good reliable partner. I don't regret of starting family business.
Anastasia. Sergei and I are a good team. Sometimes we have disagreements at work, which is ok. We've been married for eight years and still feel like a newly-married couple.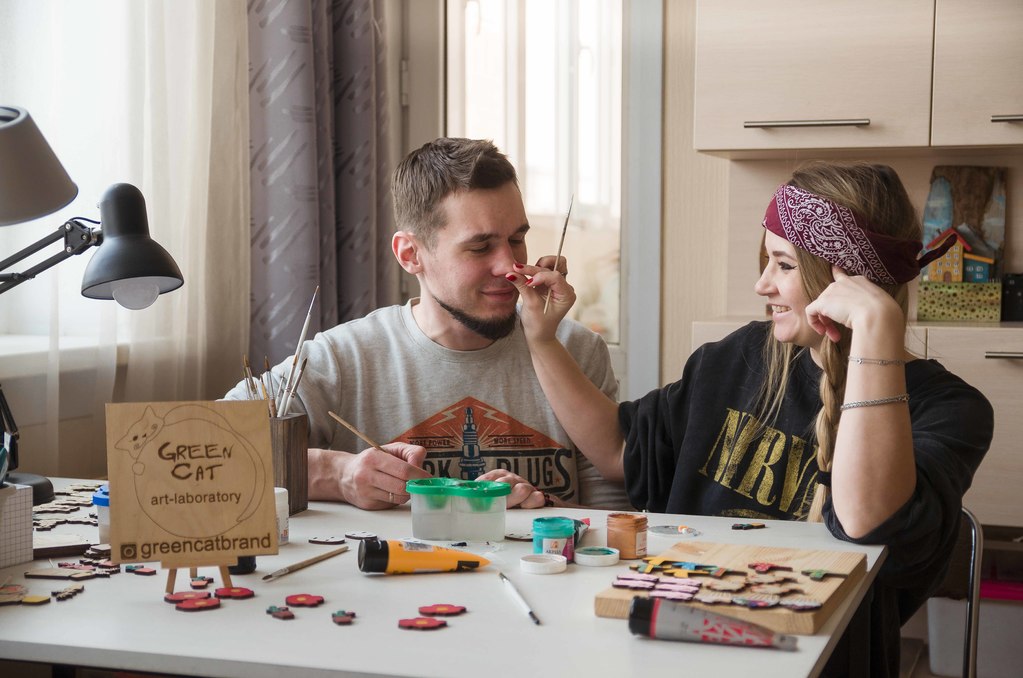 Sergei. Our son is 6 now and wants to work with us when he grows up.
We're planning to have a YouTube channel about our work and development. Also, we're going to produce accessories made of ceramics, silver.