---
About us
---
Ilya. We met at the airport when we were on tour. We saw each other before in the theater but did not communicate. So happened that Ansagan needed help, she was limping. We spent three hours at the airport walking and talking.
Ansagan. Two years after we started dating, Ilya proposed to me. It was in Israel during the third trip to his home.
Israel is beautiful, and that day was an incredible sunset. After dinner, we learned to ride a bike, but I fell and got upset. Ilya suggested a walk by the sea to calm me down, and it was beautiful and romantic. He took out the ring and proposed, saying "Don't cry". It was a touching moment, which I didn't expect.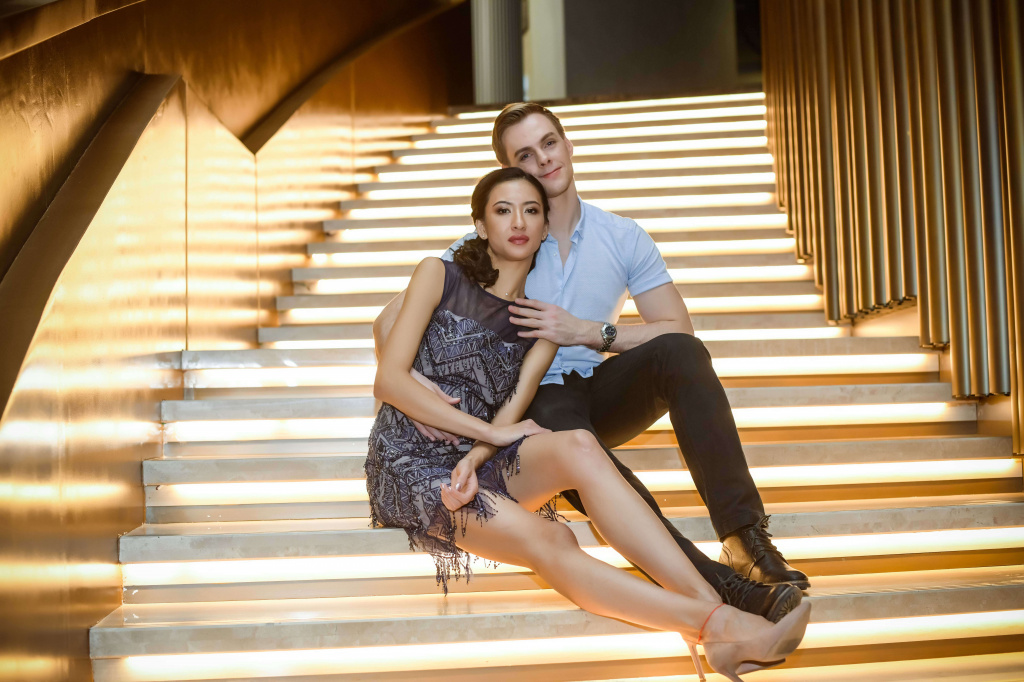 Ilya. Although Ansagan didn't expect it, She talked about marriage every summer. I joked that I would do it in five years.
Ansagan. I met his parents when we first came to Israel. We go there every time we have a long weekend. Ilya has a modern family. Even though we have a different mentality, we easily have got along.
Ilya has a good family, where any initiative is supported, and a person is accepted as he/she is. For creative people important to have a place where the soul can relax. It's worth a lot. I've never felt so happy.
For creative people important to have a place where the soul can relax
Ilya. I met Ansagan family during a tour in Almaty. All the fellow dancers saw, that I was waiting for it and wished me luck.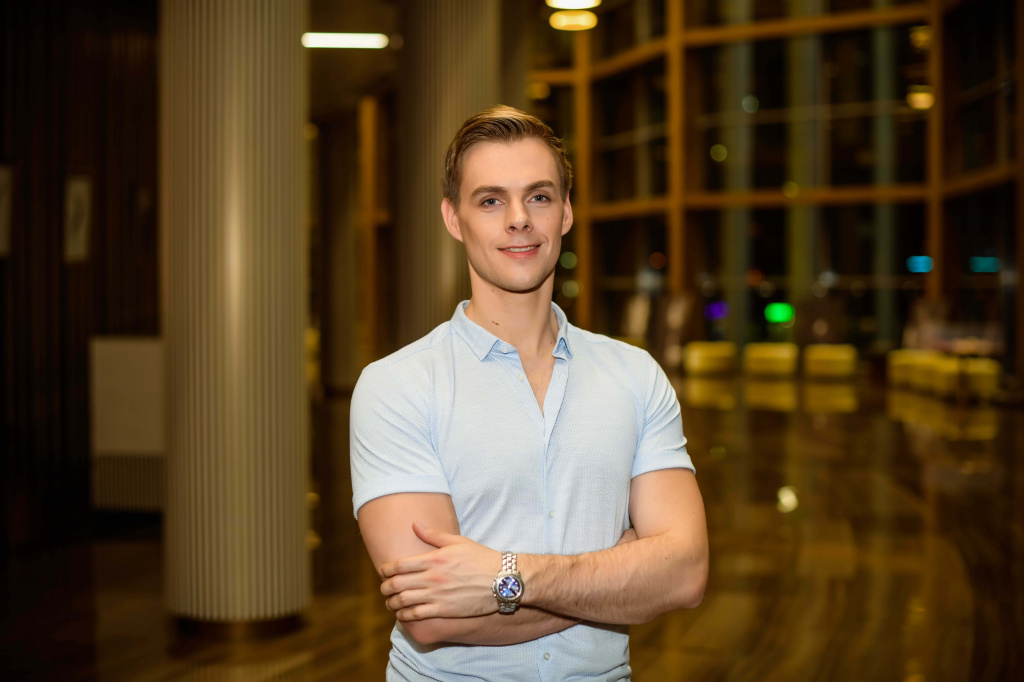 Ansagan. It was a surprise to my family that he wasn't Kazakh. My family is more traditional, but Ilya was accepted with love. My father said he saw Ilya in my eyes. For father, his daughter must be behind the strong back. And I didn't expect Ilya to be loved more than me. Every time we talk on the phone, and the first question is "How Ilya is doing?". It's nice.
We didn't have a big wedding. Maybe we'll do something modern, for ourselves.
---
About Nur-Sultan
---
Ilya. I have lived in Nur Sultan for three years. After Israel, moving to such a place was unusual, it's cold here. But I knew I needed to develop, and Astana gave me such an opportunity.
Before arrival I knew nothing about Kazakhstan, except that in one of the cities mountains and that it's beautiful here. But I immediately decided to go when I found out that here is Embassy of Israel.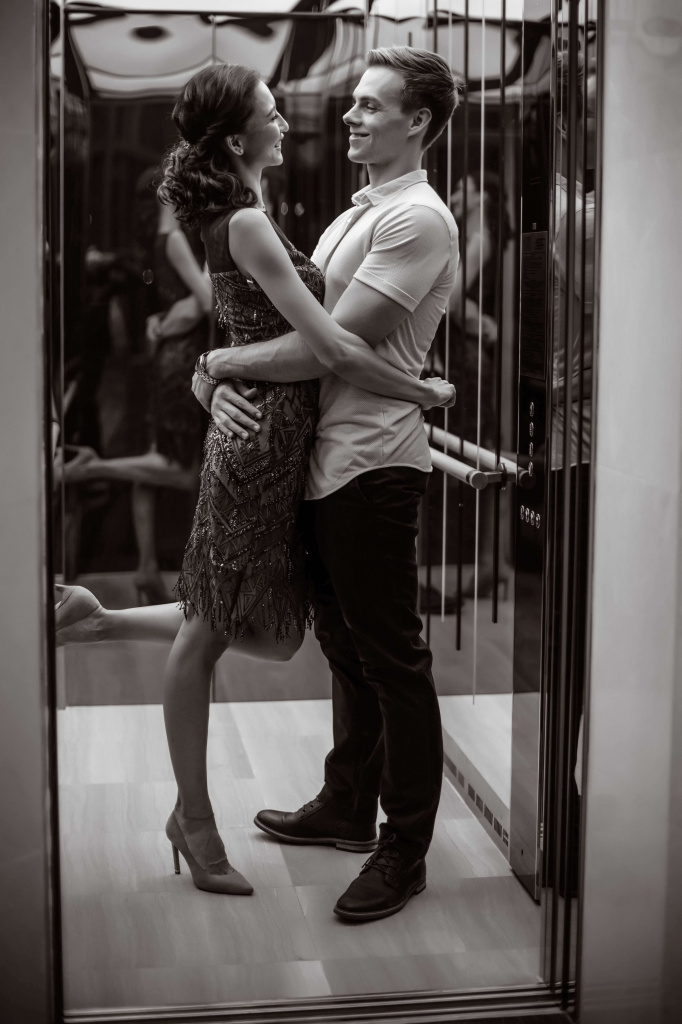 Ansagan. I live in Nur-Sultan for the ninth year, and I moved here from Almaty. When Astana Ballet Theatre opened, I passed the casting and came here. I am one of the very first workers in the theater. I came to the capital for something new, for a new life, for creativity, which I get to this day. I am grateful to the theater for the opportunities and meeting my destiny.
In Astana, people are busy with work. This is the advantage of the city, an opportunity to work hard, concentrate. You are always in work, creativity. There are many different schools and certified institutions in Astana, where everyone can find something useful.
---
About family
---
Ilya. We have a family division of duties: if one cooks, the other does the dishes.
Ansagan. Whoever wakes up first makes breakfast. Ilya makes the best coffee in the morning, which we buy on trips and tours, we have a big collection.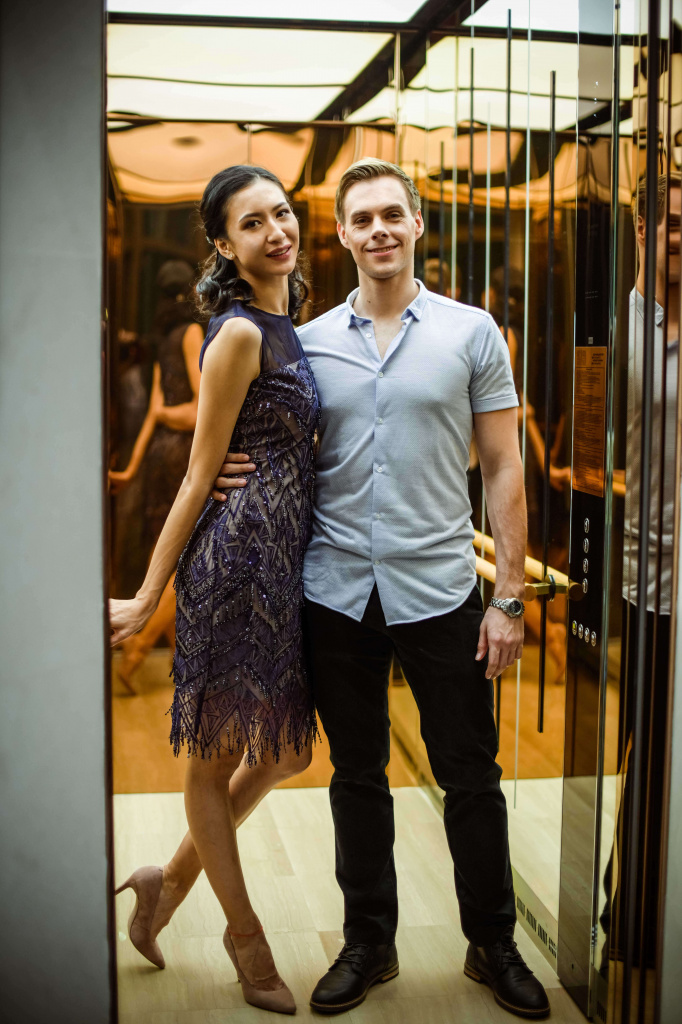 During the day, we always have time when each of us has time for personal interests. I read psychological literature, watch video tutorials. Ilya is engaged in the computer, technical affairs besides creativity and ballet. We live in freedom. It is important to love each other and respect personal boundaries.
Every weekend we arrange romantic dinners for each other or go for breakfast to a beautiful place, for example, La Creme. We don't forget about important dates and spend them in a special way.
Ilya. We often spend time together: at work and home. It has advantages: we can always help each other. But if something happened in the theater, we discuss it at home. Then we try helping each other in this situation. For example, we can leave the house and take a walk.
Ansagan. Ilya is a great support in any creative endeavor. We help each other develop in the theater. At home we listen to beautiful music, watch movies, dissolve in each other, not thinking about work. For me, the family is the main value.
I learn Hebrew, but usually, we speak Russian, sometimes English, sometimes through a translator. It's fun. But I think we understand each other without words. And if we argue, we start laughing because we just can't find the words.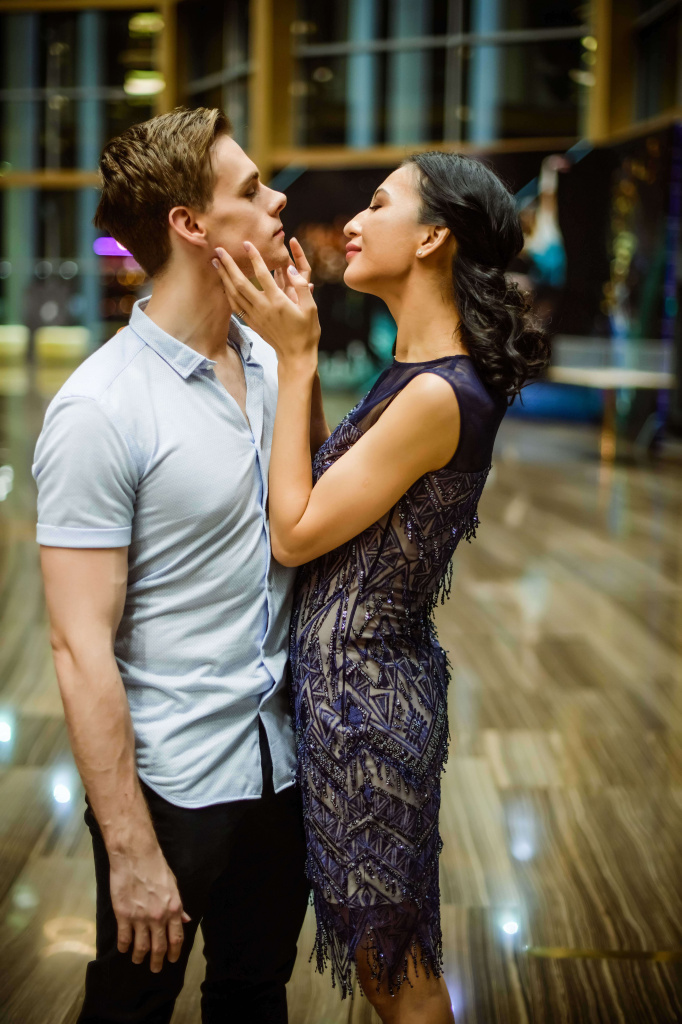 We respect and appreciate each other.
---
The current state of mind
---
Ilya. I'm calm because Ansagan is with me.
Ansagan. I'm on the contrary, experiencing a storm of positive emotions. I want to create and change, change the world because I have strong support.