Grazia Anelli, hometown — Bari, Italy, Italian language teacher at Centro studi Italia, Comitato Dante Alighieri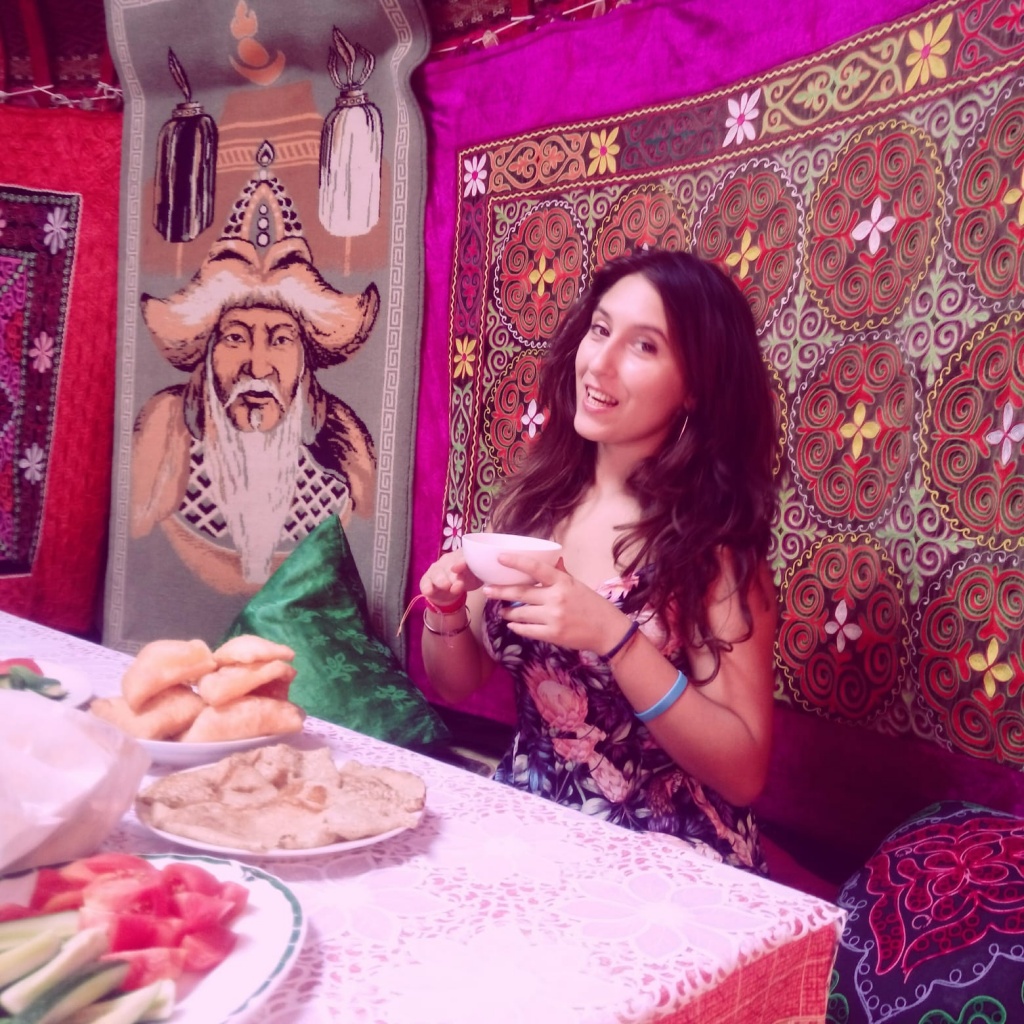 For the first time I came to Kazakhstan in 2017, I worked in the EXPO pavilion. I was a student and went back to Italy. I liked Kazakhstan and I came this year as a teacher. I teach the Italian language.

At the University I studied Russian and knew about Kazakhstan before. In general, Italy knows little about Kazakhstan. I feel sorry for it because Italians and Kazakhs are alike. For the first time having visited Kazakhstan, I felt as at home.
For the first time having visited Kazakhstan, I felt as at home

The most important reason for the return was the people. I found many friends among Kazakhs. Many times I was on a visit, and all the time noticed hospitality. I was invited even when they didn't know me personally. I have said many times, the toast, and I liked it. In General, southern Italians and southern Kazakhs are similar to each other: open, noisy and cheerful.
I like to spend time with Kazakhs, to join the culture. There are not so many Italians with whom I communicate in Kazakhstan.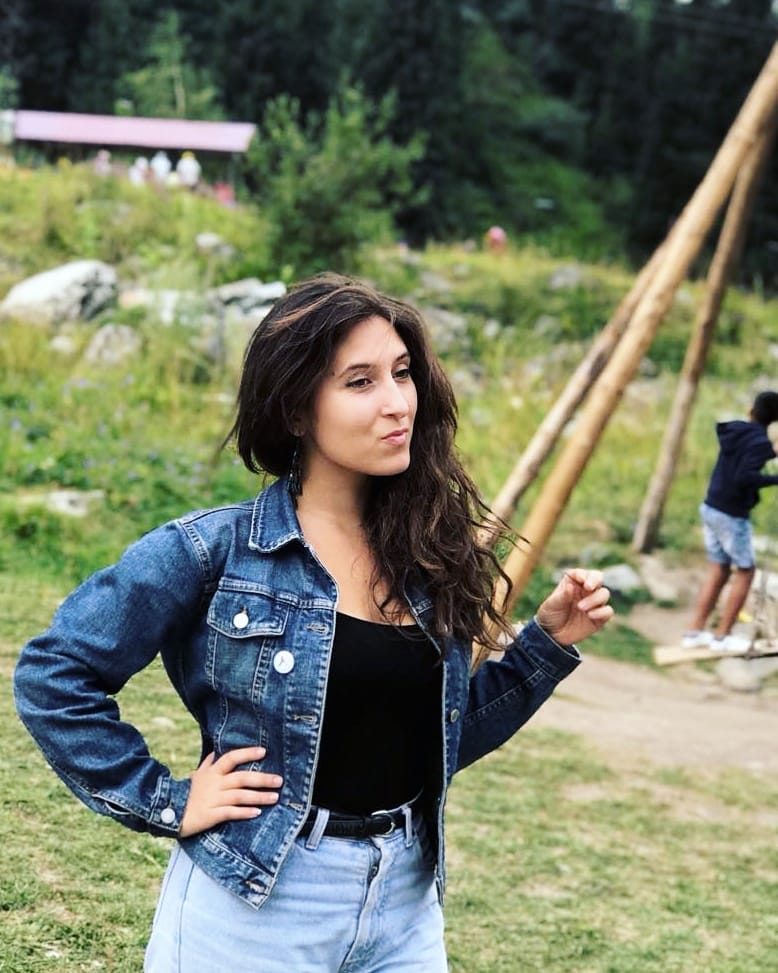 Kazakhs and Italians like to gather for noisy feasts, this is our similarity. Also, the Italians respect religion as well. Kazakhs and Italians are lazy. We are late and do everything slowly.
In Kazakhstan cuisine is heavy. In Italy conversely, everything is fresh and simple.
I come to Kazakhstan in summer because I am afraid of the weather in winter.
I think the Kazakhs were able to keep something important, while the Europeans lost it. This is the kind of humanity that involves helping each other. We must learn it from the Kazakhs. The past in the form of the nomadic lifestyle made Kazakhs this. Everyone who needed help could always find it at the nearest people.
I know that every Kazakh knows his zhuz, ancestors. In Italy, we have lost our traditions, and the way the Kazakhs have preserved the culture deserves respect. But, it needs to be careful not to forget about them.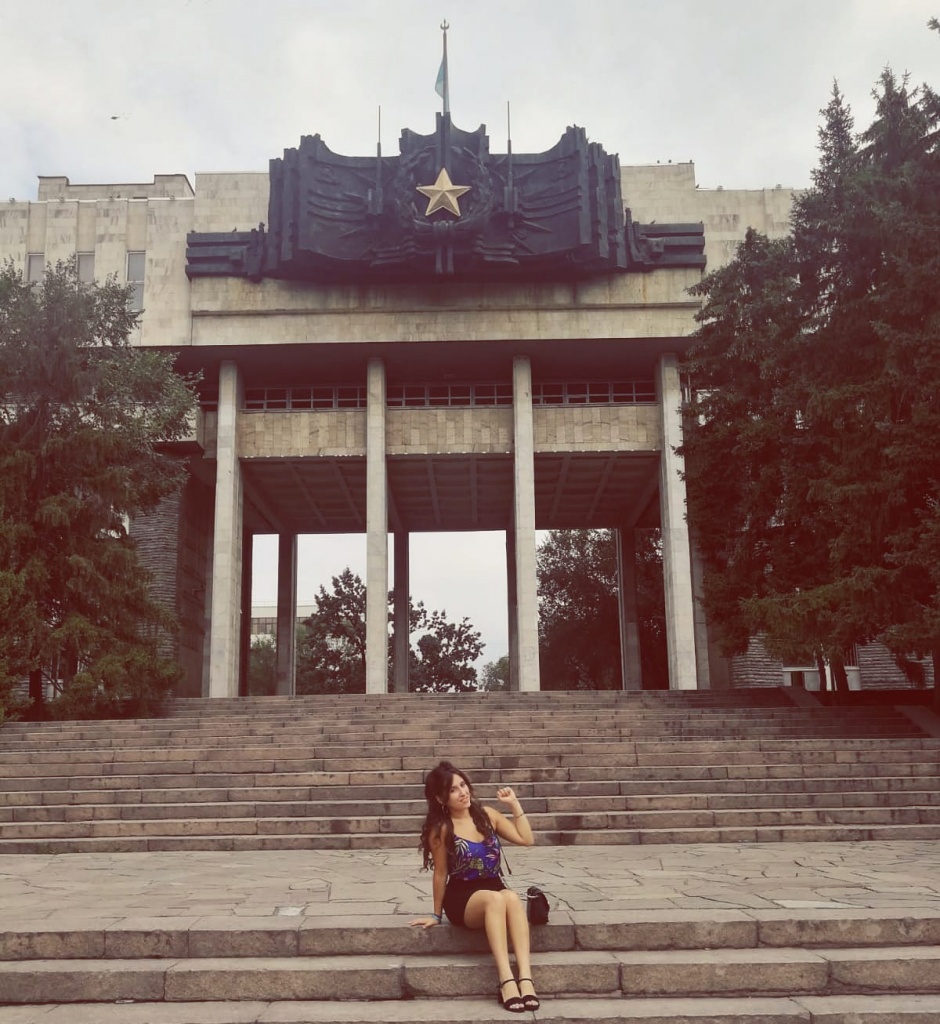 In Kazakhstan, all people are different there — are many cultures. Everyone looks different. We don't have such beauty in Italy. Kazakh women are the most beautiful girls, and I never tire of saying it.
Kazakh women are the most beautiful girls, and I never tire of saying it
If I'd choose a city to live in, I would choose Almaty. In Astana, people think more about work and business, they are calmer than people in Almaty. In the South, people are more sociable and warmer. I think it depends on the climate. In the North, it's colder, therefore people are stricter. Astana seems to be a city without a soul, beautiful, but artificial. Almaty is a charming city and people in there radiate positive energy.

In the future, I would like to come to Kazakhstan for a longer period. I'd like to keep working. I found a family in Almaty, so it will be difficult for me to return to Italy.

I want to visit Shymkent because I met a lot of Shymkent people, they are similar to the Italians from Napoli: fervent and active.
---
Enrico Nappini, 60, hometown — Bari, Italy, owner of a chain of restaurants "Pane&Vino"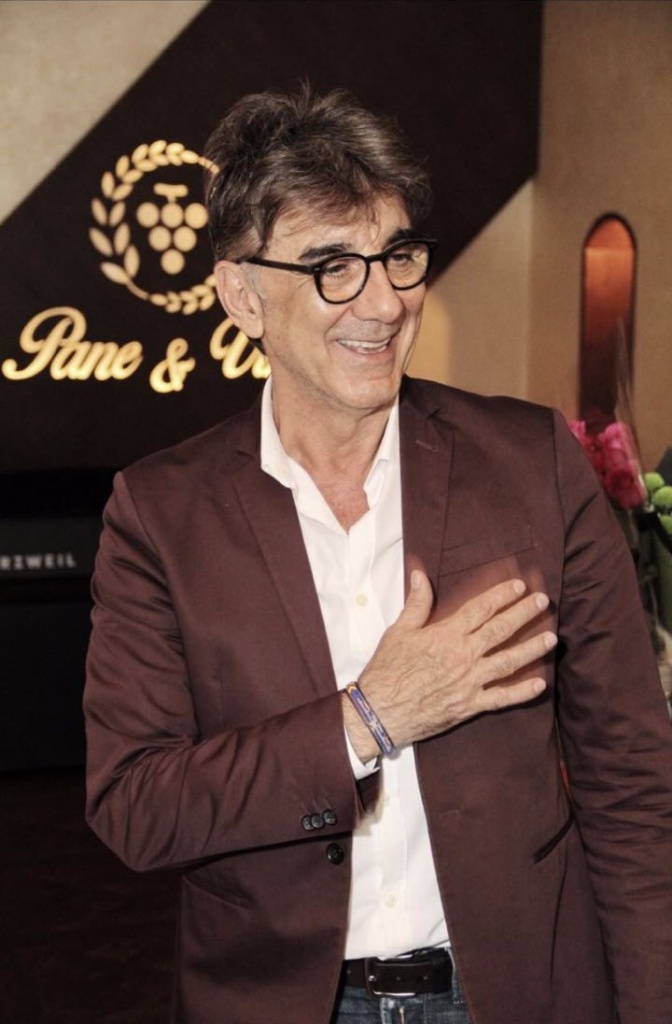 I first came to Kazakhstan in 2013. I was invited to lead a project in the restaurant business. I returned to Kazakhstan to do business because I saw the huge potential of the country. And I still see it today. Everything is made up of a favorable economic environment, social and political stability.
Everything is made up of a favorable economic environment, social and political stability
I chose Astana as a city to live in because this city has a much stronger potential than Almaty.

In Astana, there are many opportunities for the implementation of any activity for work and hobbies. Sports, culture, social life will always find something for everyone.

My hobbies include swimming, tennis, and singing. Everything that related to music is popular in Astana, and you can always find an opportunity to develop musical abilities in classical music and in national and jazz as well.

I live in Highvill apartments. For me, the easiest way to go to the gym is there. Everything in the Highvill gym is well organized and clean.

Despite, that Kazakhstan is a young country and is represented on the world stage relatively recently, traditions and culture, rooted in centuries of history, are strong. I like how the Kazakh people are struggling to maintain the popularity and relevance of folk dances, music, cuisine. That's cool.

Before Kazakhstan, I lived in Russia. In comparing, I notice that Kazakhs and Italians have more in common than Italians and Russians. Kazakhs and Italians have families and children always in the first place. Also, in Italy we like to spend time with friends and family at the table, having lunch or dinner, on holidays. The same thing happens in Kazakhstan. Every time there is an opportunity to spend time in this way, I try not to miss the moment.
Kazakhs and Italians have families and children always in the first place
I communicate with Italians only on business issues. Many of them are engaged in business in areas related to the restaurant business. I prefer to talk to the locals. As an Italian, I have the opportunity to communicate with Italians, but it is more interesting for me to communicate with Kazakhstanis, who can always teach me something new and interesting.

Despite the quality of life, friends, and business, there is one thing that I will never like, the weather in Astana. Starting from the end of December and ending with the end of March, Astana has difficult weather conditions. On the other hand, all this time can be spent with friends. There is no possibility to go somewhere, and you will always be in a closed space, but with people. This is a good thing.

In the future, I plan to develop business in other cities of Kazakhstan. I see the growth and potential of many cities, such as Atyrau, Aktau, Karaganda. I want to open there the same restaurants as in Astana.
---
Ricardo Kotzi, 29, hometown — Napoli, Italy, co-owner of the pizzeria "Focaccia"


I came to Kazakhstan in January 2015. I came to meet my father, who was here. When I arrived, I managed to hold master classes on pizza cooking in Coffee Boom and another place, where is now Focaccia. Kazakhstan was a place where were many Italian restaurants, but none of them reflected our culture. The exception was my father's restaurant. Therefore I wanted to show what Italian cuisine is, what real pizza should be. I have opened Foccacia and have been promoting culture to this day.

My life in Kazakhstan is a bit boring. I grew up in places with very different natural conditions. Sometimes I miss the sea and my native places. But as amazing as it is, I love the cold weather in winter. I am delighted with the fresh air, snow, and cleanliness. Now my weekdays are busy opening a new restaurant on the right side of the city. I go to markets, shops, looking for new companies for cooperation, ideas.
I am delighted with the fresh air, snow, and cleanliness
Astana is a beautiful, rich in opportunities city. People here are always on the move, growing and developing. I see people changing their minds, looking at things in a new way. I have been to Almaty many times, and people there are friendlier than in Astana. In the capital, people are annoyed and tired of many questions related to money, and I do not like it. But it's justified. This is the life of a big city that is growing at an incredible rate.

The people I meet in Astana are mostly restaurant guests and taxi drivers because I travel a lot around the city. Guest are people of different professions, but in general, they are similar.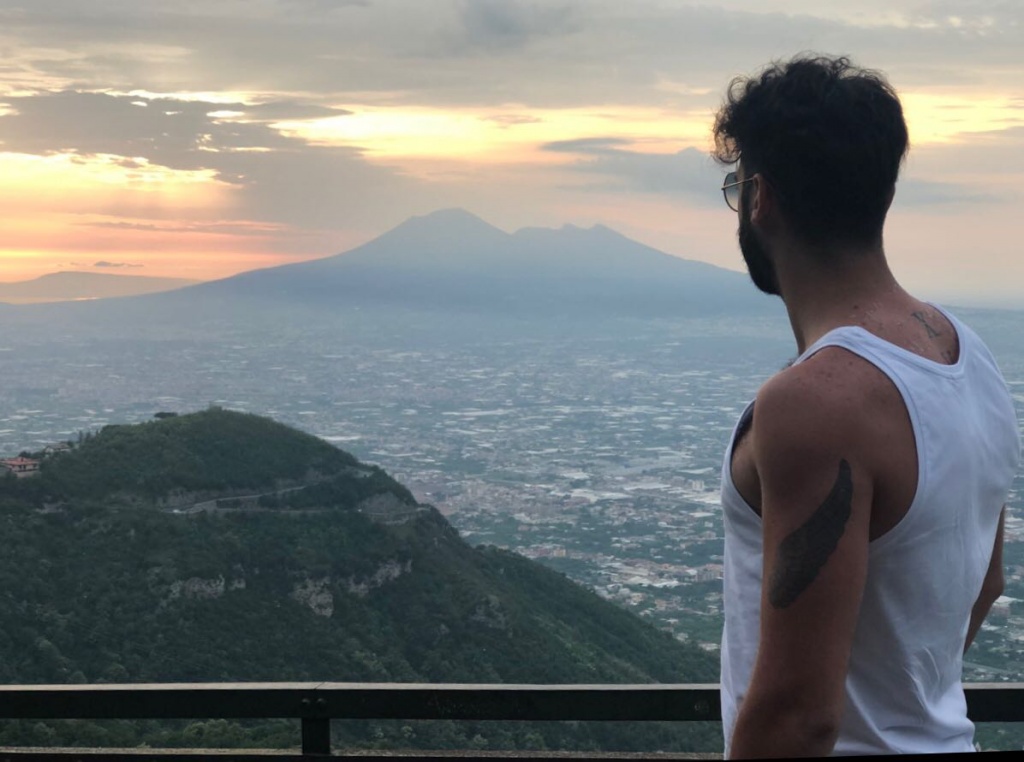 One of the favorite places in the city is the dad's restaurant just because to meet there. To be honest, I don't really like going out. I go to work, I go home. All kinds of parties involve alcohol, and I'm not attracted to it.

There are similarities between Kazakhs and Italians if we talk about southern Italians. We treat each other like family. If we talk about the difference, it is huge. I will not talk about traditions or everyday life because of my work, I will notice only a misunderstanding in the restaurant sphere, in food. Kazakhstani people do not understand why the pasta should be al dente, why it looks burnt, although in fact it is only cooked.

I communicate with a lot of Italians who come to my restaurant. I like to spend time with them. Sometimes we spend the evenings where my friends gather, my father comes, and we have dinner, communicate.

In the future, I want to create a Focaccia network. We are opening a second restaurant in Astana. I want to open more and more in other cities-in Almaty and Astana. Maybe we'll become a franchise.

I'm processing for a residence permit, learning the language. Now I can speak Russian at a sufficient level to live comfortably, but I want to develop further.