Busan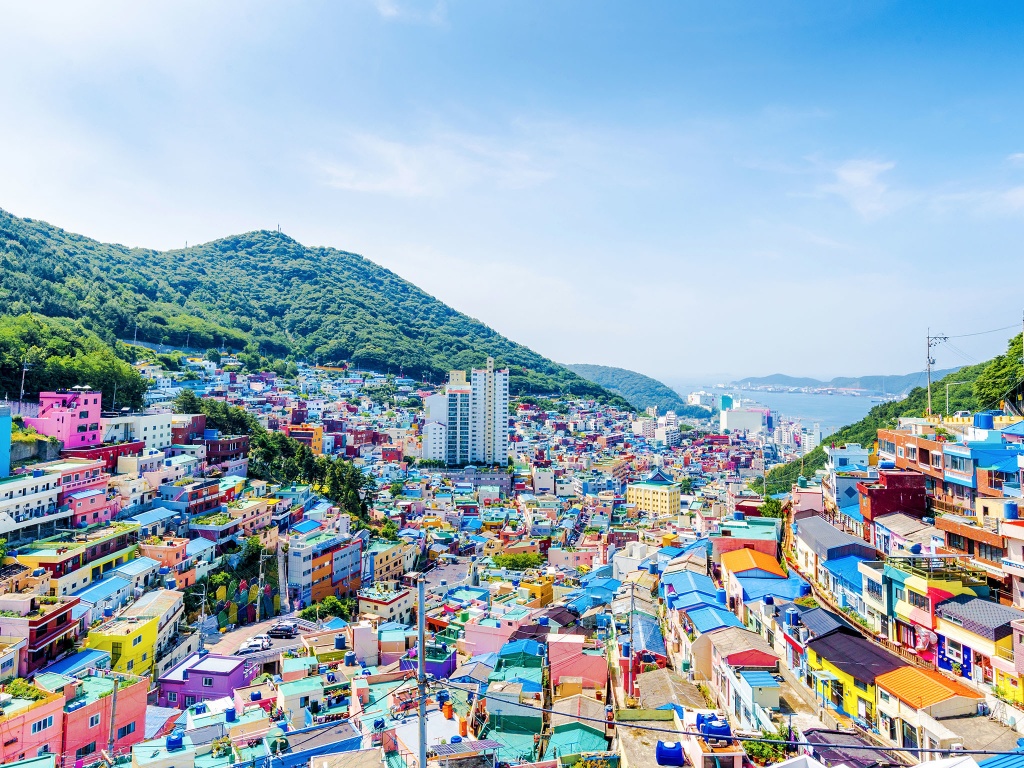 Busan is the largest city in Korea, the second after Seoul.
The city is popular among tourists due to the beautiful beaches, active city life and historical buildings.
Busan is the birthplace of Gamcheon cultural village, which located on the hillside. The village is popular for its bright, colourful houses with a delightful view of the city.
The city has a 120-meter Busan Tower, where you can see the surroundings from a bird's eye view.
Besides beautiful beaches, the city is interesting because of historical sites. You can see The Temple of Pomos with hot springs inside.
The place is also famous for its fantastic seafood restaurants.
---
Jeju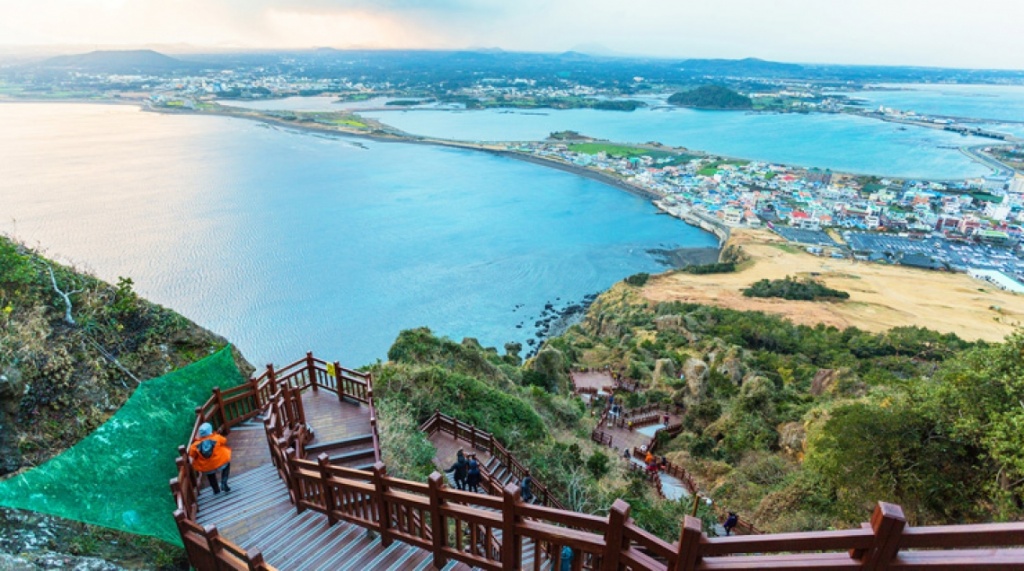 Jeju is the largest island and the smallest province in South Korea. Koreans call this place "Eastern Hawaii" and "Tangerine Island", because of subtropical climate there grow the most delicious tangerines.
The island formed as a result of volcanic eruptions, so you can see clinker everywhere.
You can visit the highest point of South Korea — Hallasan mountain, Cheonjiyeon waterfall, Sonsan Ilchulbong peak and tangerine plantations.
---
Gyeongju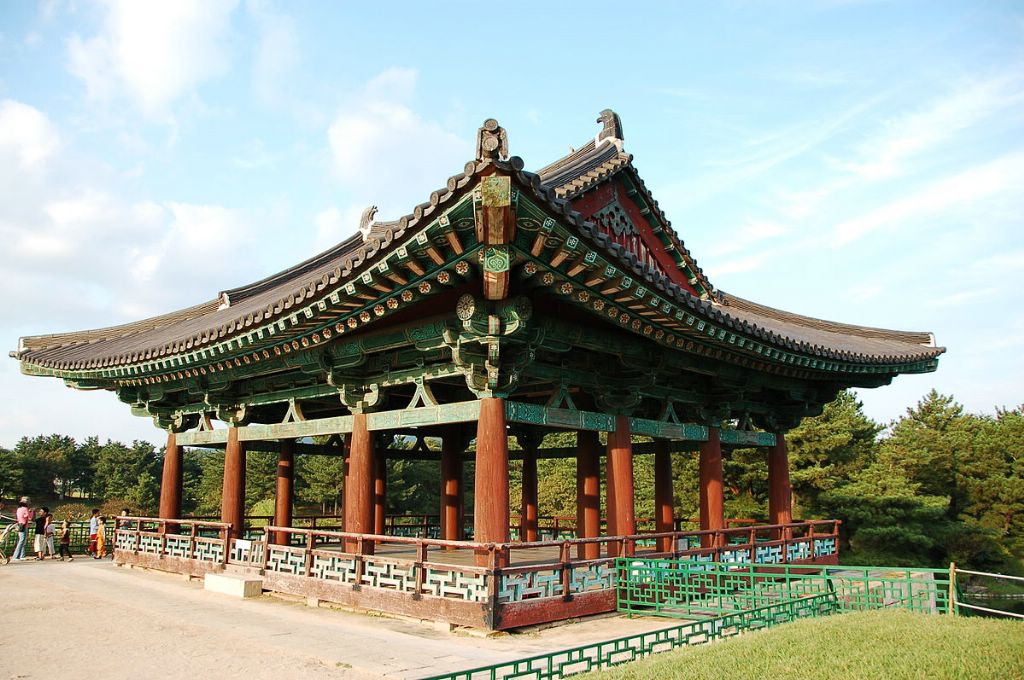 Gyeongju located on the East coast of South Korea and is one of the most beautiful cities in the country included in UNESCO world heritage site. The architecture of the place can tell a lot about the history of Korea.
The main attraction is the Gyeongju National Museum which houses about 16,000 artefacts, Bulguksa Buddhist Temple and the Royal Tombs of Silla dynasty kings.
---
Gangneung-si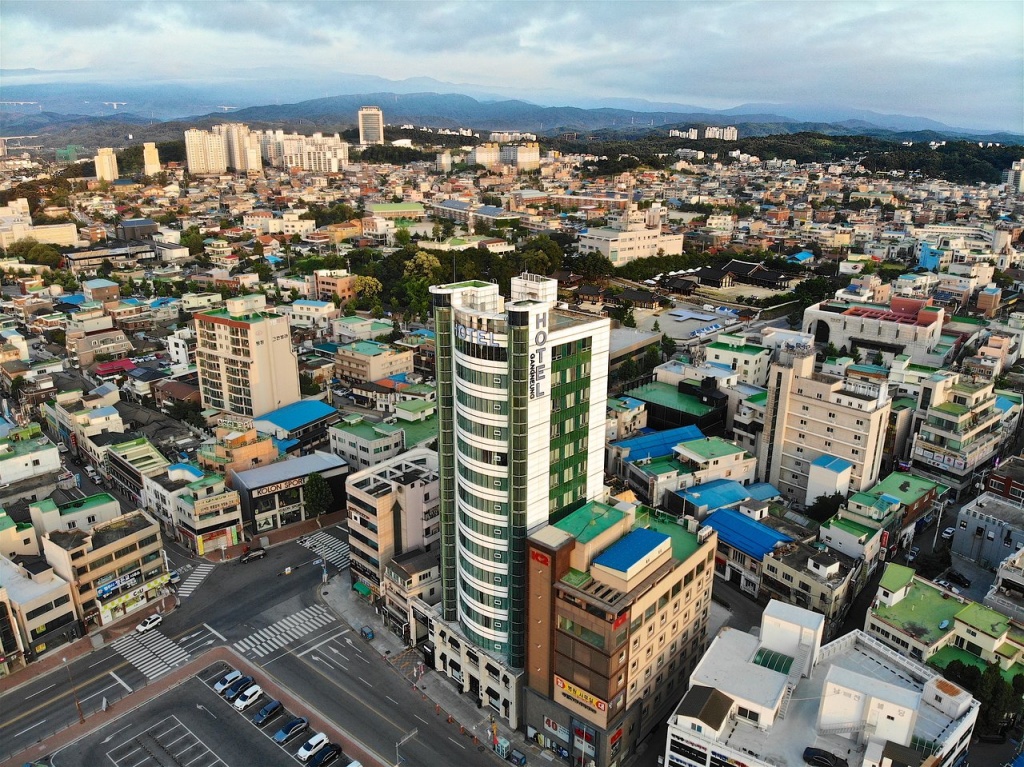 The city separated from the rest of the South Korean by Taebaek mountain range and has its own culture. This is evidenced by the local restaurants and various events like Danone festival.
Here is beautiful nature and one of the most popular beaches in South Korea — Kenpo. Tourists also love to visit centuries-old churches, the famous Museum Ojukheon, which hosts exhibitions and tours on historical topics.
---
Incheon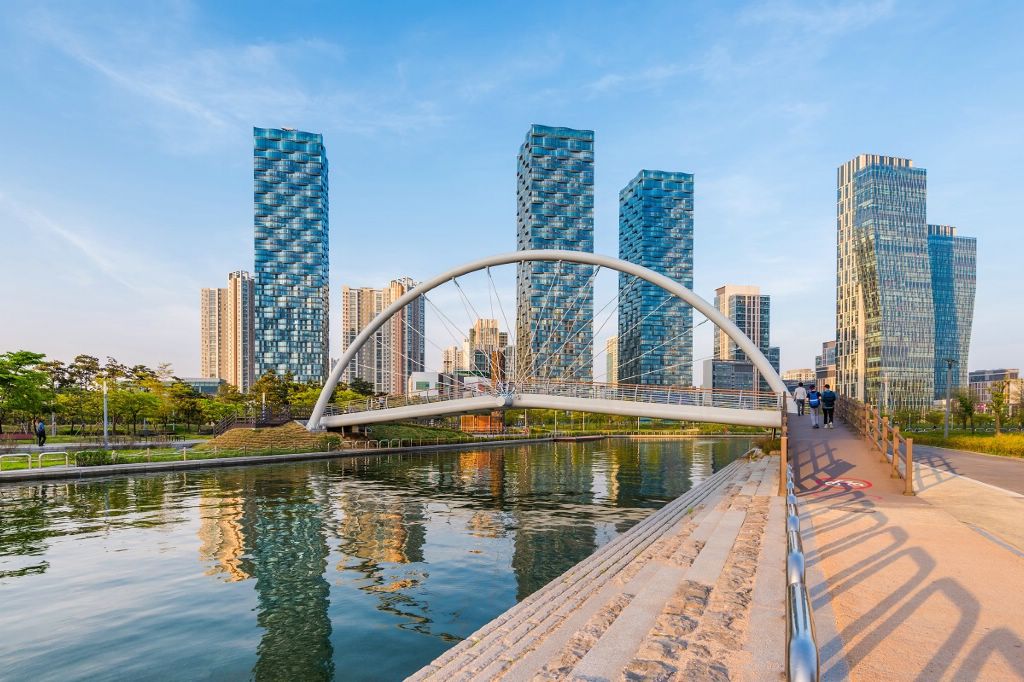 The third largest city in the country located 40 kilometres away from Seoul.
The number of tourists in Incheon is growing every year as the city has a huge number of bars, restaurants, shops and even a Chinese district.
Here located one of the oldest museums in the country Condemns along with memorable architecture and a beautiful waterfront.
Incheon is a great option to travel from Seoul for one day.
---
Mokpo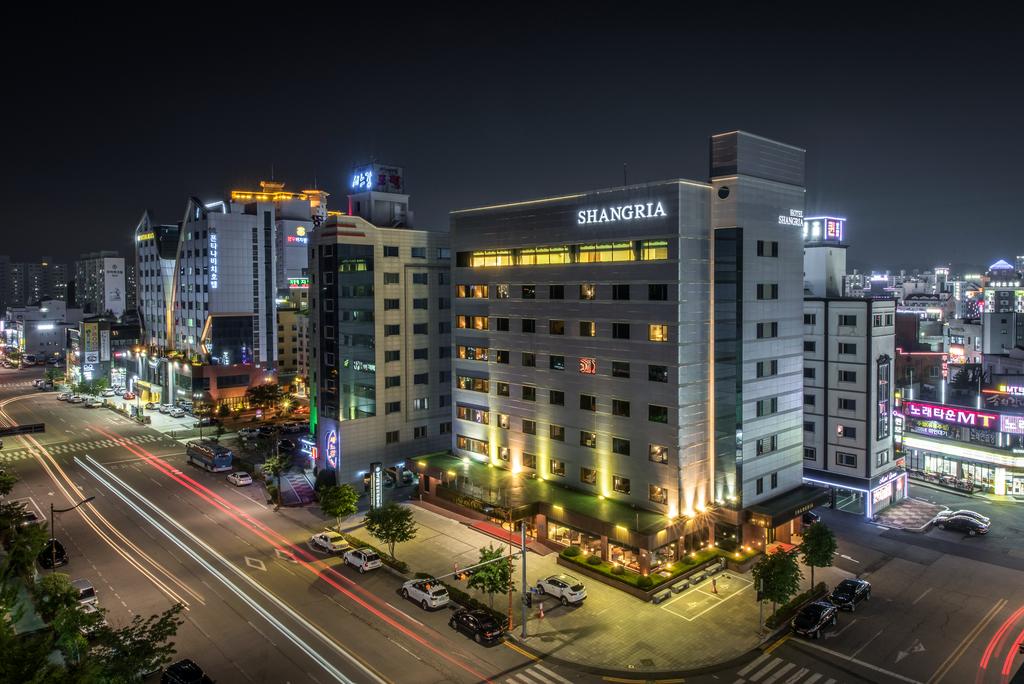 Mokpo is a port city located in the South-Western part of the Korean Peninsula. The city became famous for the Formula 1 track in South Korea.
The city has attractions such as Yudalsan Park, where you can see all the beauty of the city from the top, sculpture garden with about 50 exhibits from around the world, as well as the Gatbawi historical landmark with information about all the famous writers from Mokpo.
We thank for the help in creating the article Nikita Kim, Vladislav Leontiev and Julia Soldatova.