Gyeongbokgung Palace
The pride of the Koreans — the famous Palace complex of the Joseon dynasty, built-in 1394. It's an open-air museum.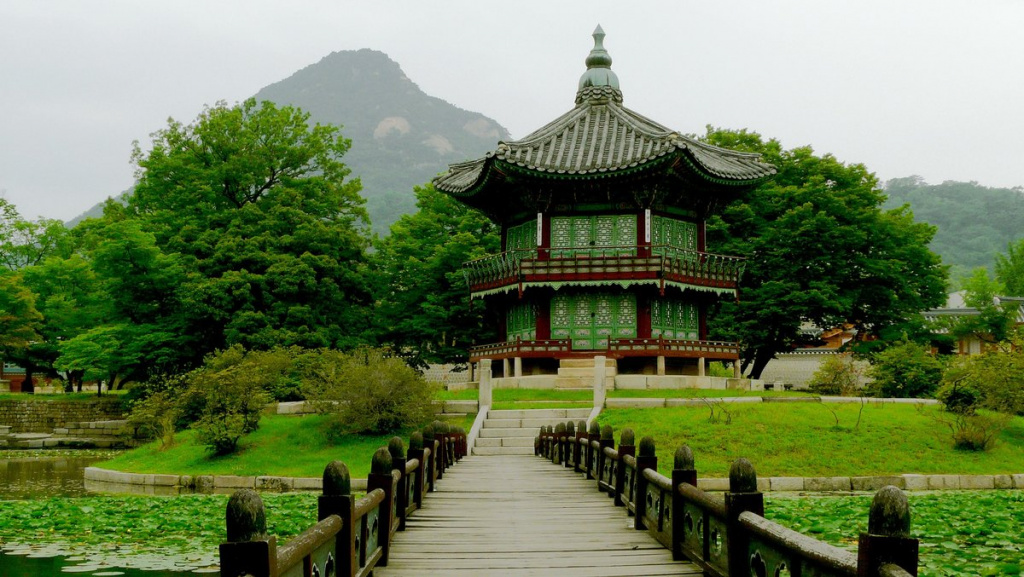 Source: yandex.ru
Most tourists impressed by throne hall GeunJeongJeon — Kandangan and pavilion Kenjiro, standing in the middle of an artificial lake on 48 granite pillars.
Hanwoo
The name of Korean marbled beef. Koreans appreciate its taste. Meat is several times more expensive than imported Australian and American beef and almost twice as expensive as the famous Japanese Wagyu beef.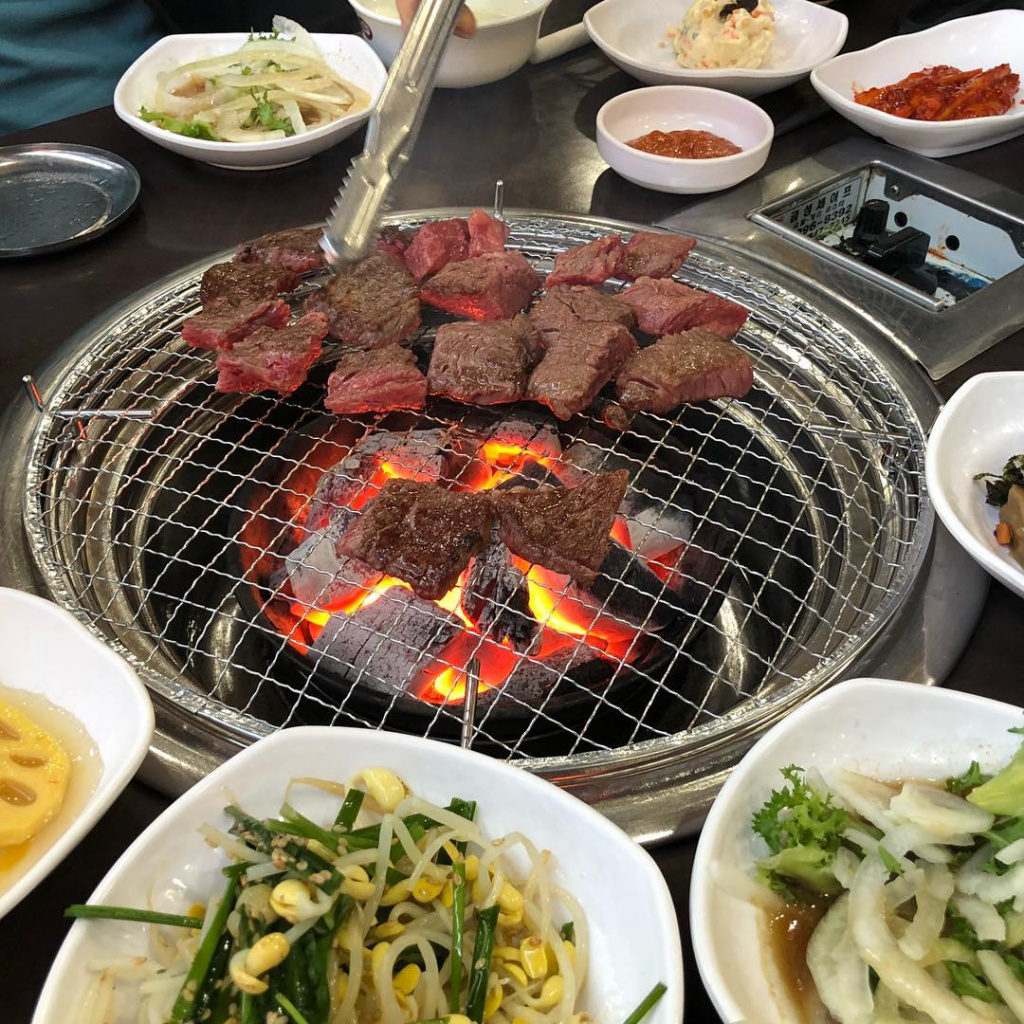 Source: instagram.com
Fish shops, aquariums
Fish markets in Seoul are like oceanariums, where fish swims in large aquariums. You can buy shells with shrimp and come with them to the cafe. At the request of the client, they can prepare a dish from products purchased at the fish market.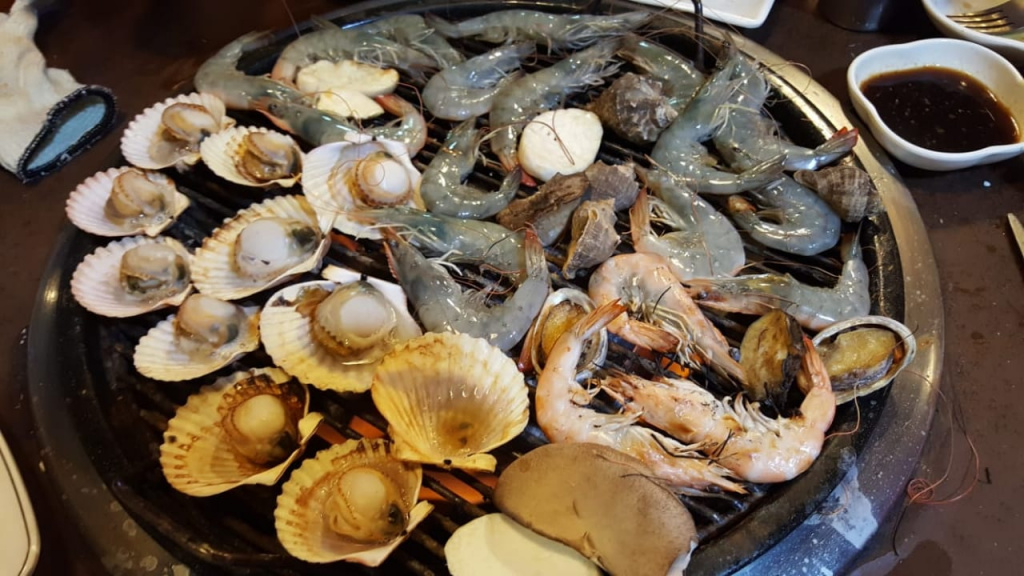 In the fish markets, you can buy exotic seafood for the CIS countries. For example, sharks or alive turtles.
District Daehangno
대학로 / daehangno (Station 혜화역 / hyehwa) — a place with a large number of theatres. Sometimes performances take place even on the street. This area is recommended for those who are looking for unique and delicious cafes and an unforgettable atmosphere.
Ihwa Village
이화벽화마을 / Ihwa mural village is a village in Seoul with a lot of old and small houses, steep climbs and narrow streets.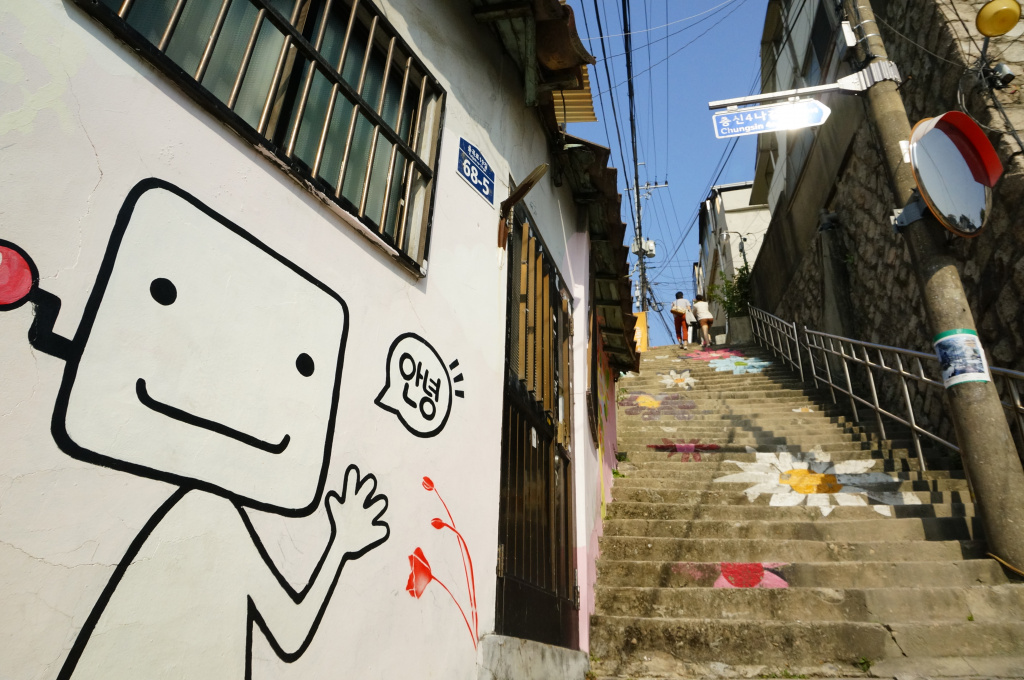 Source: blog.bnbhero.com
In 2013, the state decided to make the village a tourist destination. Talented artists painted the walls of houses and streets with various cartoon pictures, made one of the most famous Instagram places — white wings against the blue sky.
In the village you can borrow a school uniform that was worn before, and walk, feeling like a Korean student of the late twentieth century.
HWP file extension — Hanword Document
Koreans are using a text editor Hangul Word Processor, not Microsoft Word. The Korean alphabet is called Hangul. The local editor allows to save, edit documents that are written using this alphabet. Students and people who are going to move to Korea should know about it.
Dishes with unusual ingredients
In drinks and soups, Koreans add jojoba and ginger. Korean bell roots used as a snack. In its composition, some substances reduce blood sugar, have an anti-inflammatory effect. Eleutherococcus stems added to soups and leaven. It increases immunity, prevents the development of cancer cells, calms the nervous system. From young shoots of eagle prepare snacks, hot and cold dishes.
From the outside, it may seem that the Koreans are preparing potions: they soak the roots of plants, clean the bark, stems, tear off the necessary leaves.
Trickeye Museum
Trickeye Museum — is a gallery of a completely new format, where all the paintings and installations applied the effect of augmented reality.
Visitors have a unique opportunity to feel part of the works of art. To do this, before entering the active part of the Museum you need to download the proprietary application Trickeye. With it, you can also record the effect on video or take a picture.
Theme cafes
Pinkpoolkafe is a favourite place of Seoul social network users. It is notable for its design in pink tones and a swimming pool in the hall.
Seoul has a cafe for Hello Kitty lovers and Harry Potter fans.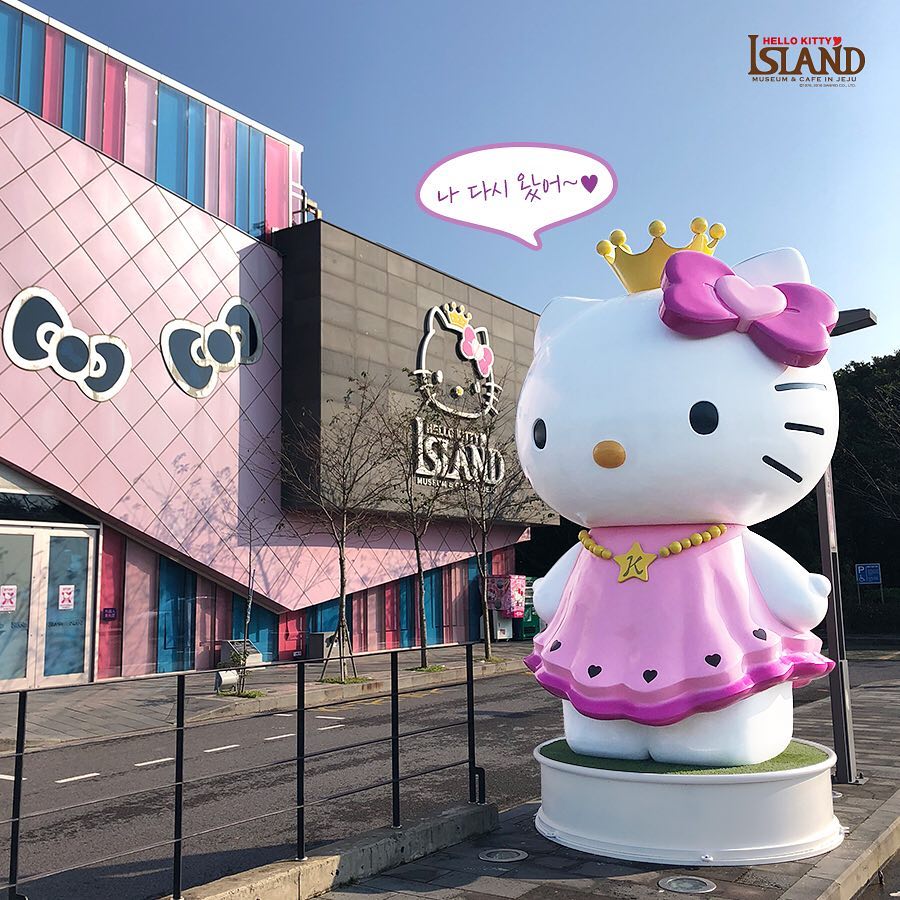 Source: instagram.com
But most tourists are surprised by the cafe with a toilet theme. Koreans love such humour and do not believe that such a theme can spoil the appetite.
SMTOWN
Not accidentally people fell in love with South Korea because of K-POP industry and drama series. SMTOWN is the place of all K-POP lovers. The building is a few floors with a cafe, shop, studio, theatre museum. There you can even try yourself as an idol.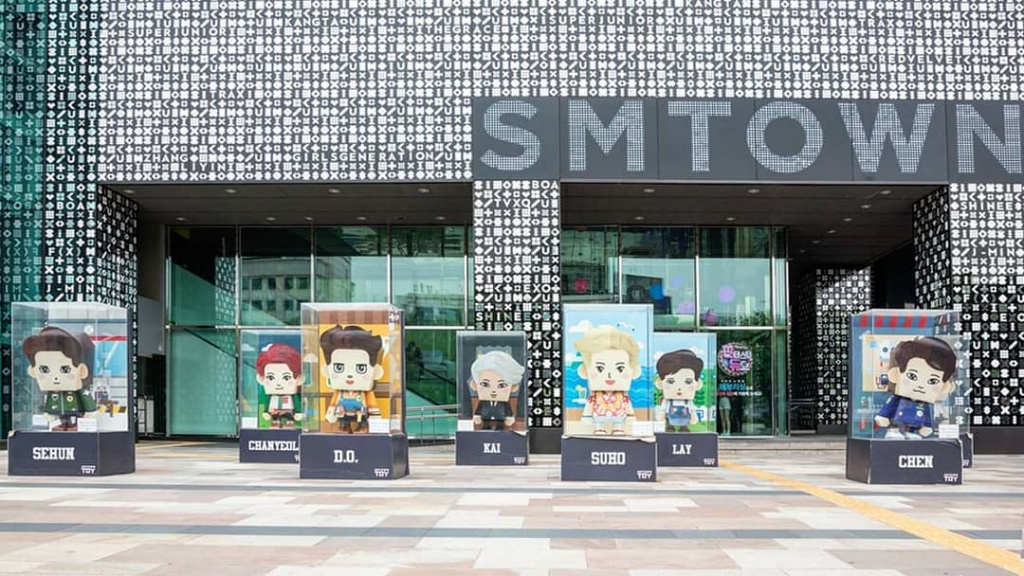 Source: instagram.com
Dongdaemun Design Plaza
From outside shopping centre resembles an alien ship. This is the work of the world-famous architect Zaha Hadid. It's not just a place to shop. The building houses an exhibition museum and a design museum, which sells unusual creations of young designers of the world.
Photo source: instagram.com
We thank for the help in creating the article Yulia Yun — @julia.yun_korea, Kseniya Zolotareva — @kseniasenia_, Evgeny Nedelko — @janenedelko, Roman Vernidub — @roman_koru, Alyona Kim — @alena_vita.