Kamskoye Ustye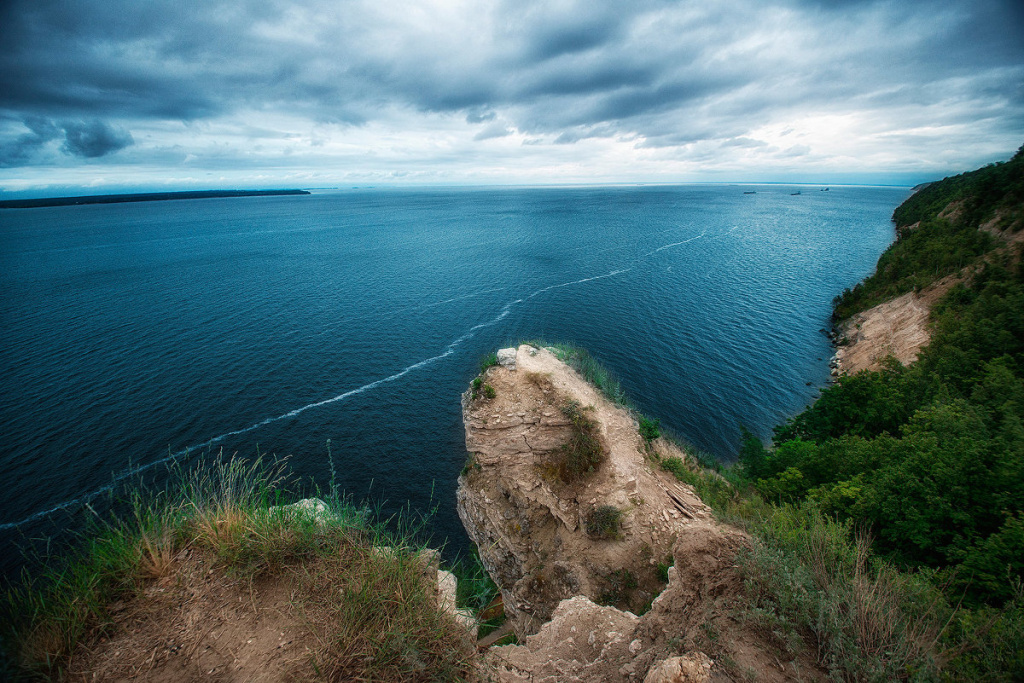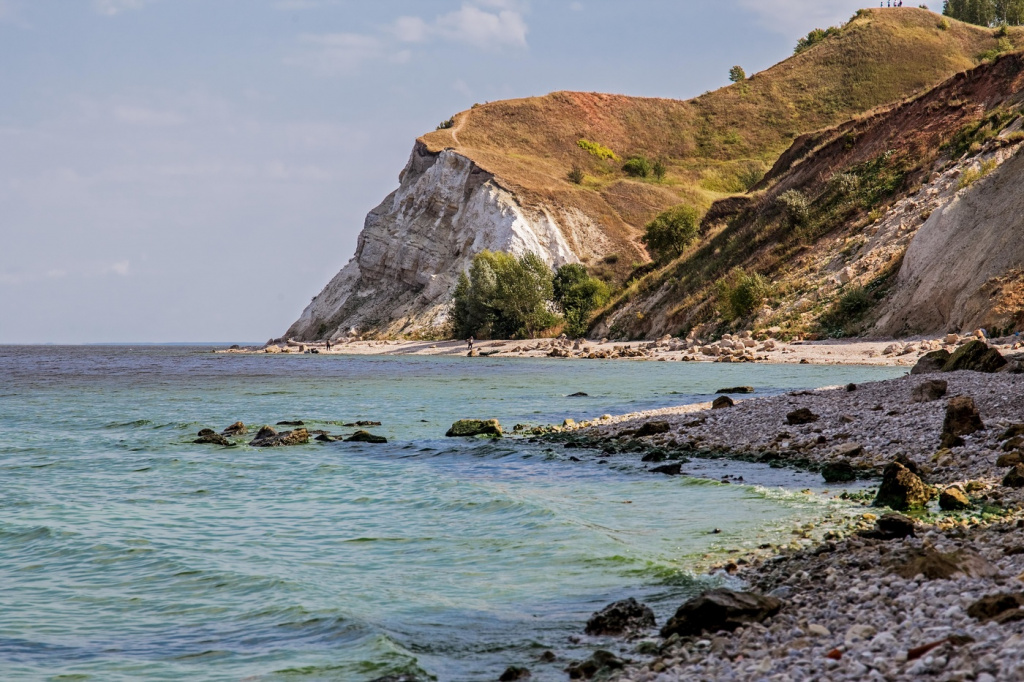 This is an amazingly beautiful landscape in an ecologically clean and safe area of Tatarstan. A unique natural attraction located at the confluence of the two most affluent rivers of Tatarstan — Volga and Kama. The reunification of the rivers forms here the third largest in the world and the largest on the Volga Kuibyshev reservoir. Visit the Kamskoye Ustye listed in the category of wild tourism. You can get to the hill on foot, walking a few kilometres from the village of the same name, or by car on a country road.
Sources: Naiyl fotokto.ru, Elena Gordeeva photocentra.ru
Antonov's ravines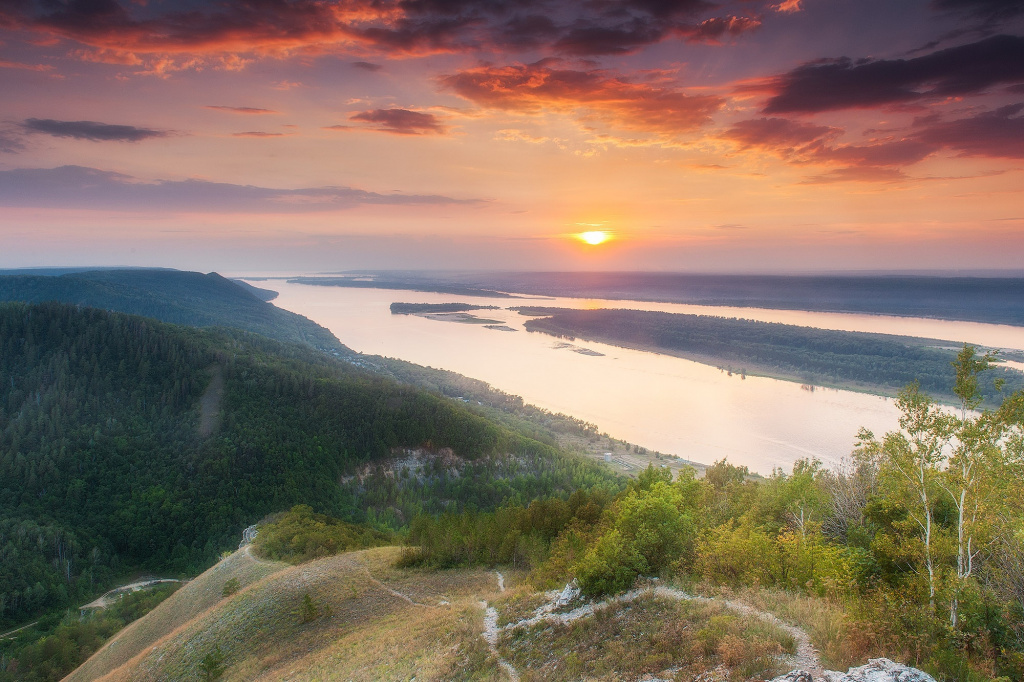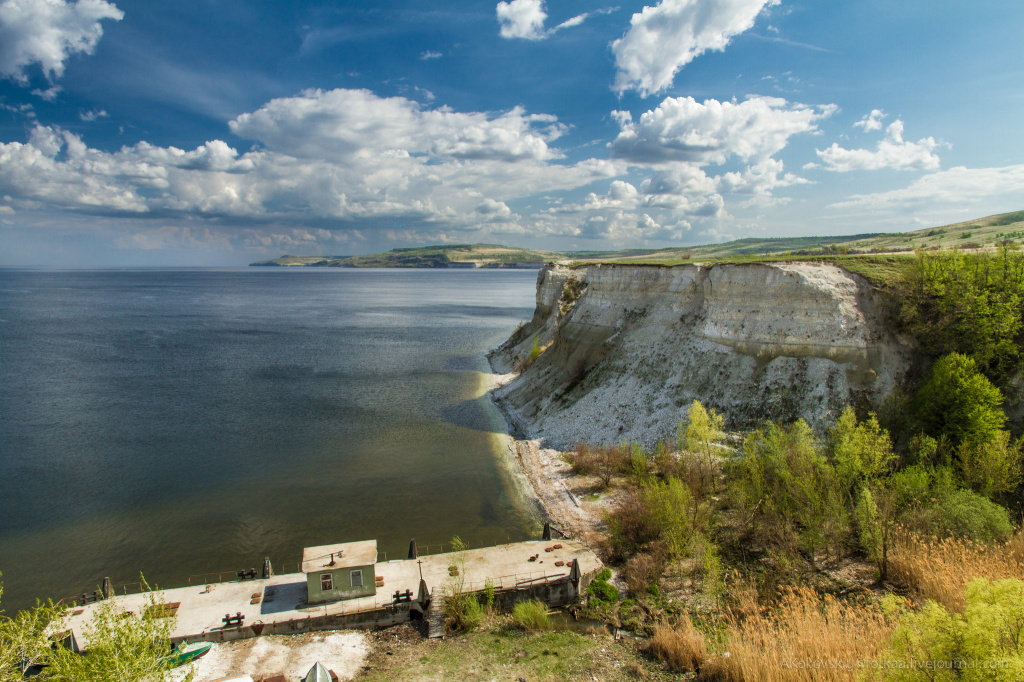 This landscape monument of nature located in the Kamsko-Ustyinsky district on the right bank of Volga River in the area of Bogorodsky Mountains. In 1997 it was listed in the register of natural monuments. There is an interesting relief with pronounced steep slopes.
Source: photographers of the Russian geographical society rgo.ru
Sviyazhsky Bay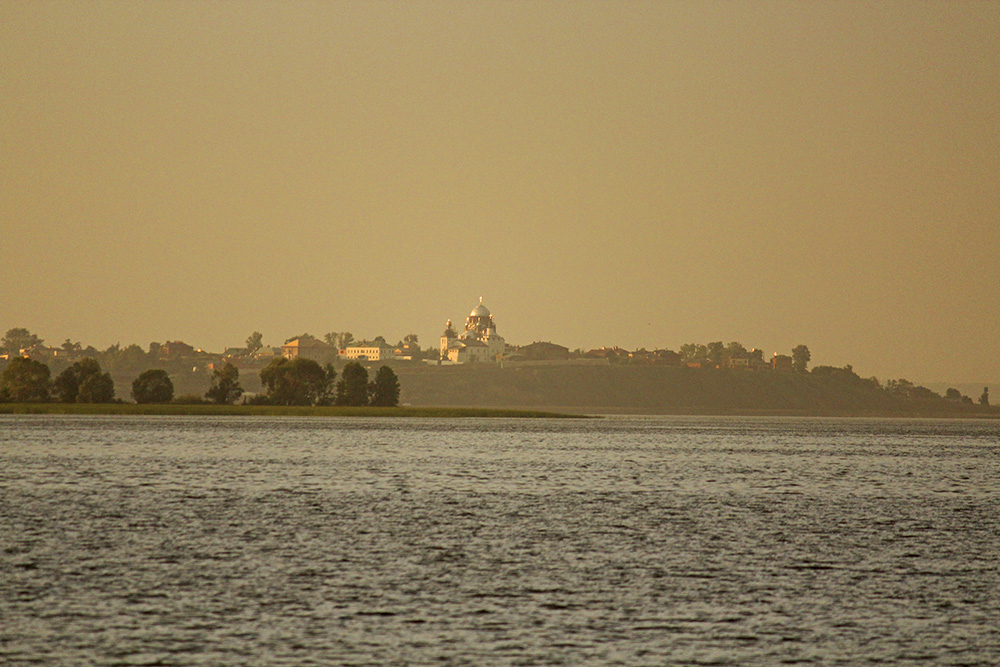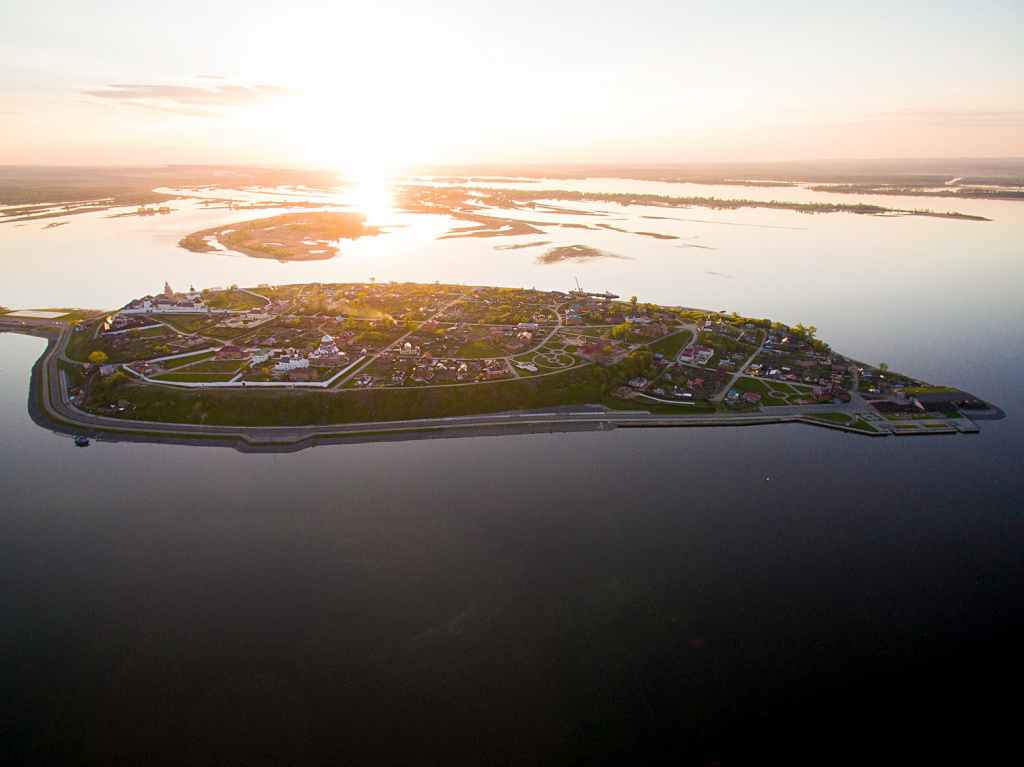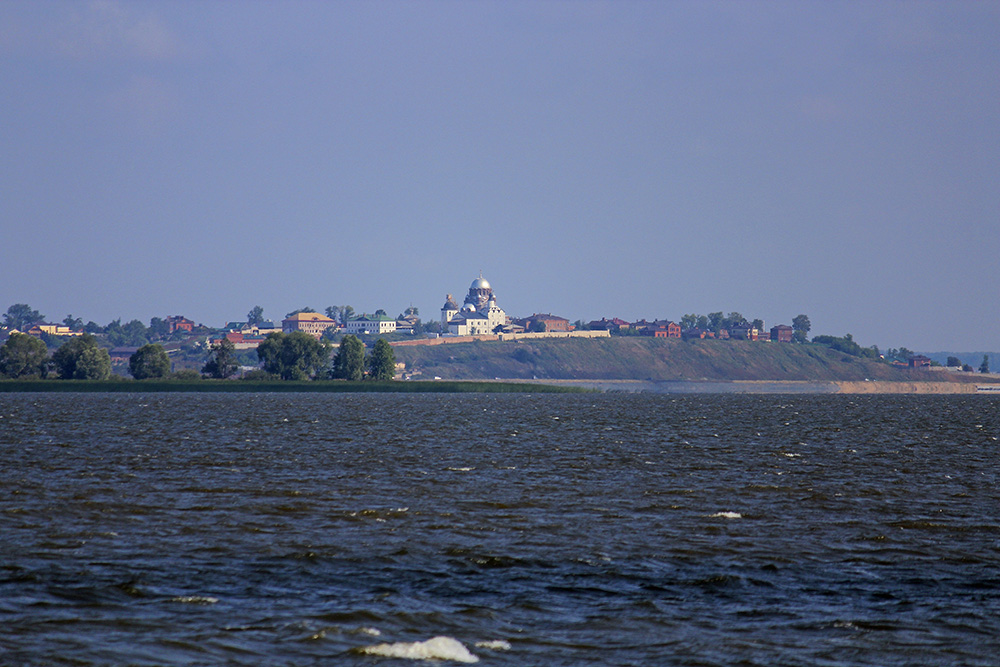 Views to the mouth of Sviyaga River, on Sviyazhsky Bay, are in the TOP-10 of the most beautiful views in Tatarstan. The territory is part of the reserve, with huge fish grounds, a place for nesting waterfowl. There is a unique historical and architectural complex on the island.
Source: vk.com/alisaah
Blue Lakes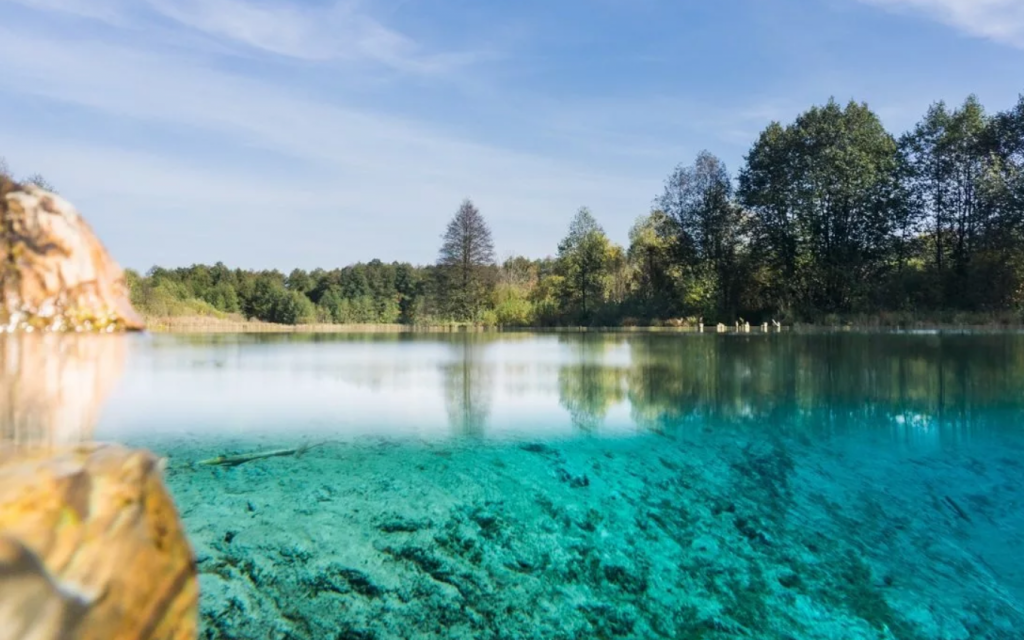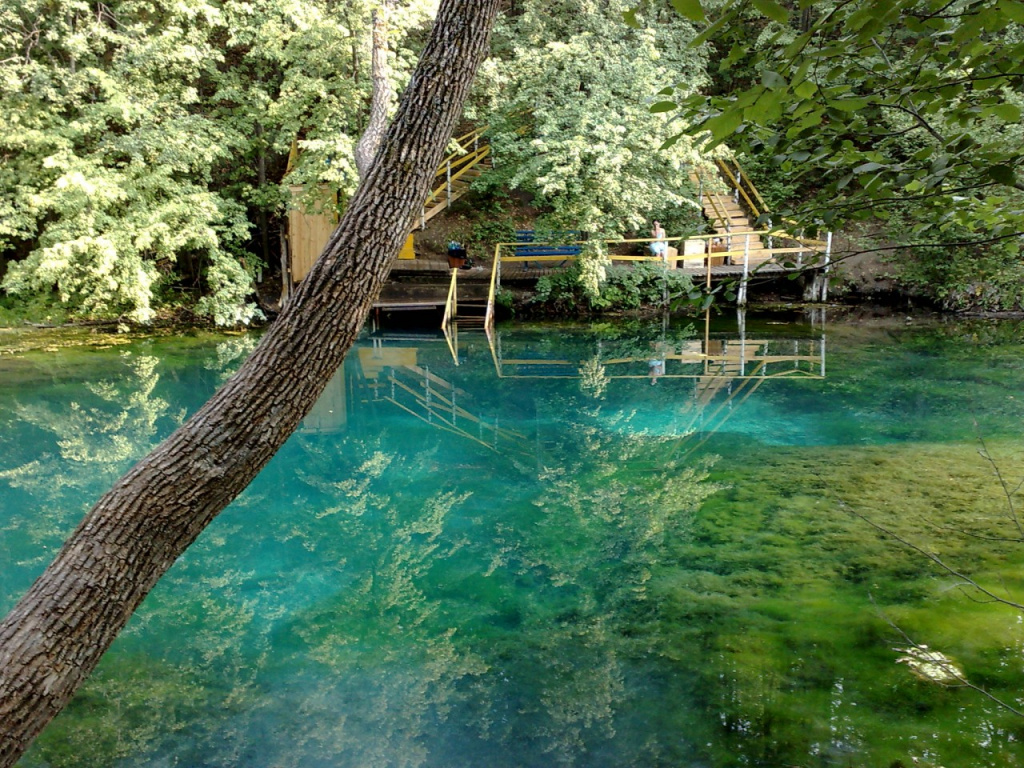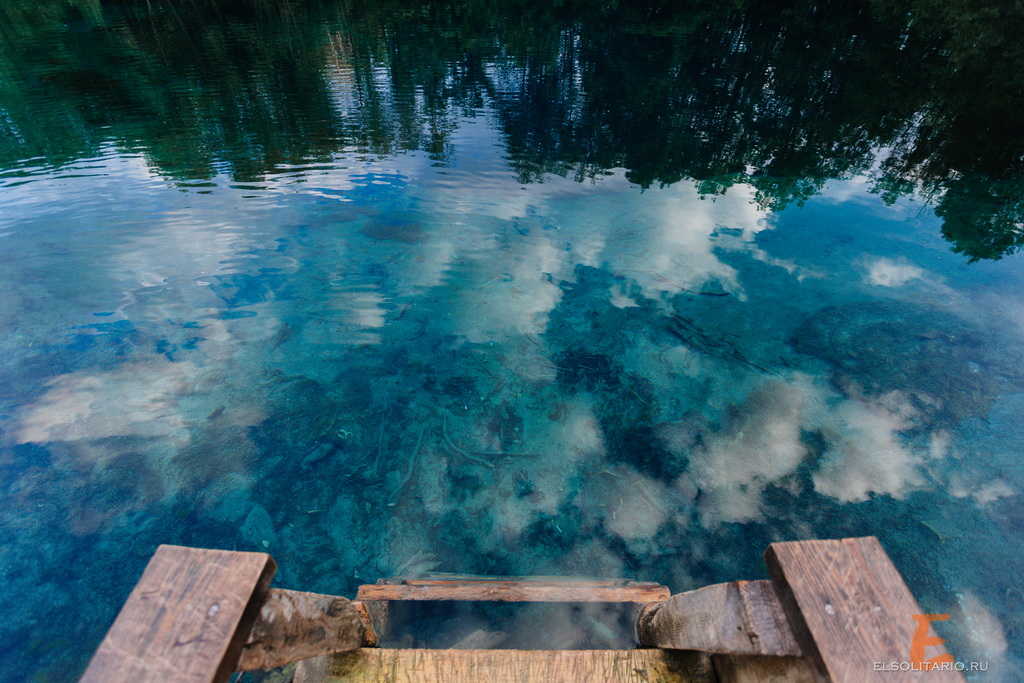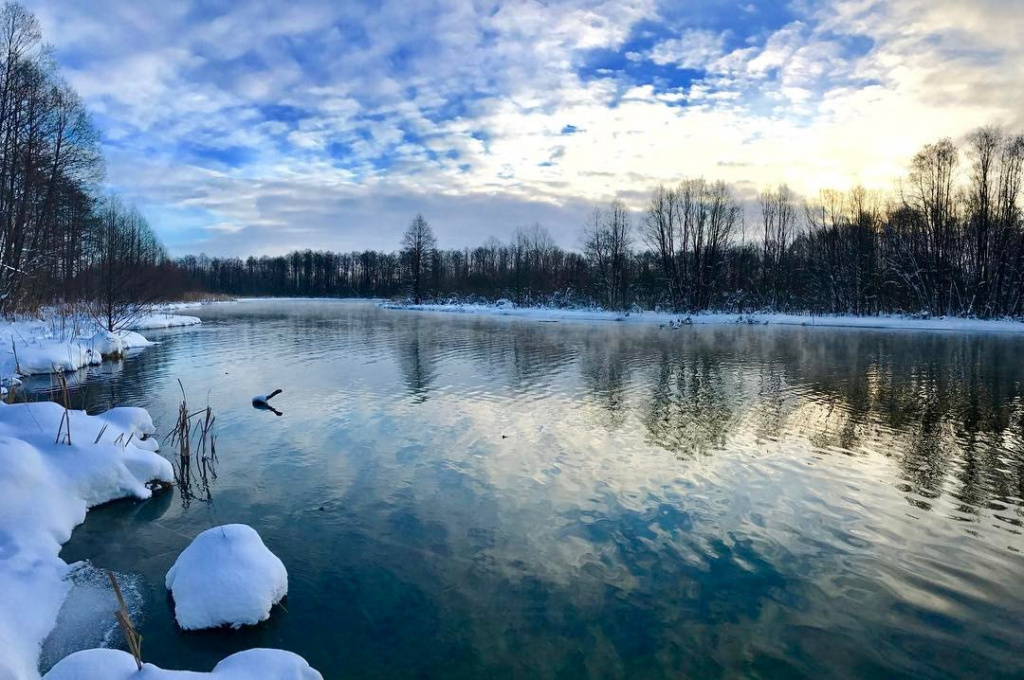 Blue Lakes is a true pearl which was grown by the nature of Tatarstan. In the middle of a dense forest located chain of lakes. The water is transparent in many places you can see the bottom. Blue lakes got their name because of the blue clay covering the bottom. Lakes fed from underground springs. The place is popular all year round. There is parking, tables, bridges, changing rooms and other pleasant things for outdoor recreation. The Big Blue Lake is a favourite place for divers and fans of winter swimming.
Source: vk.com/alisaah
Vyazov Mountains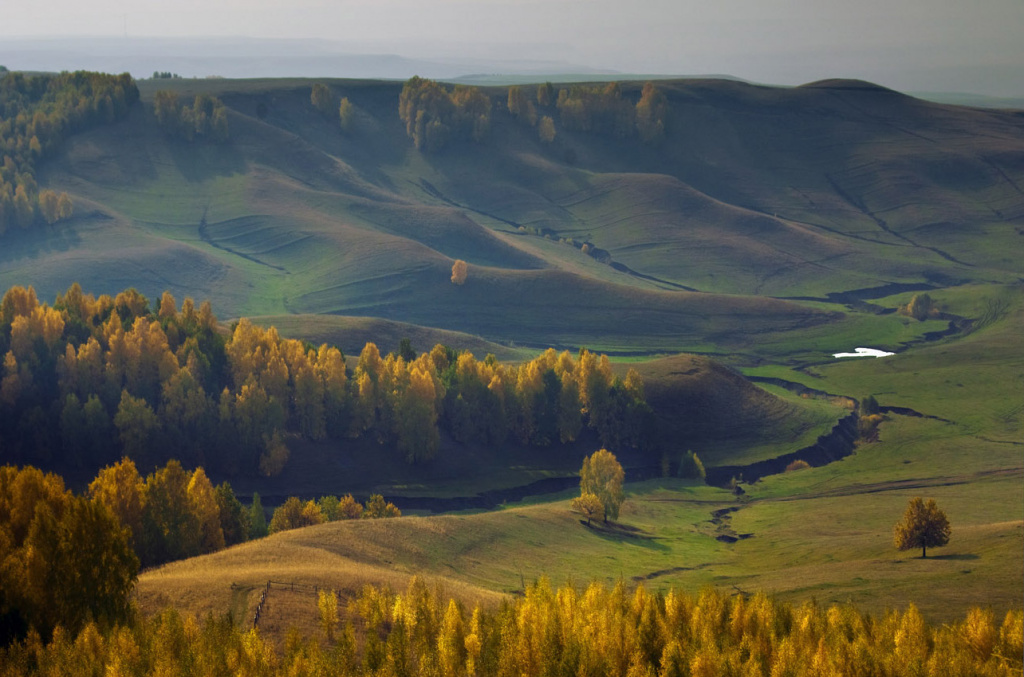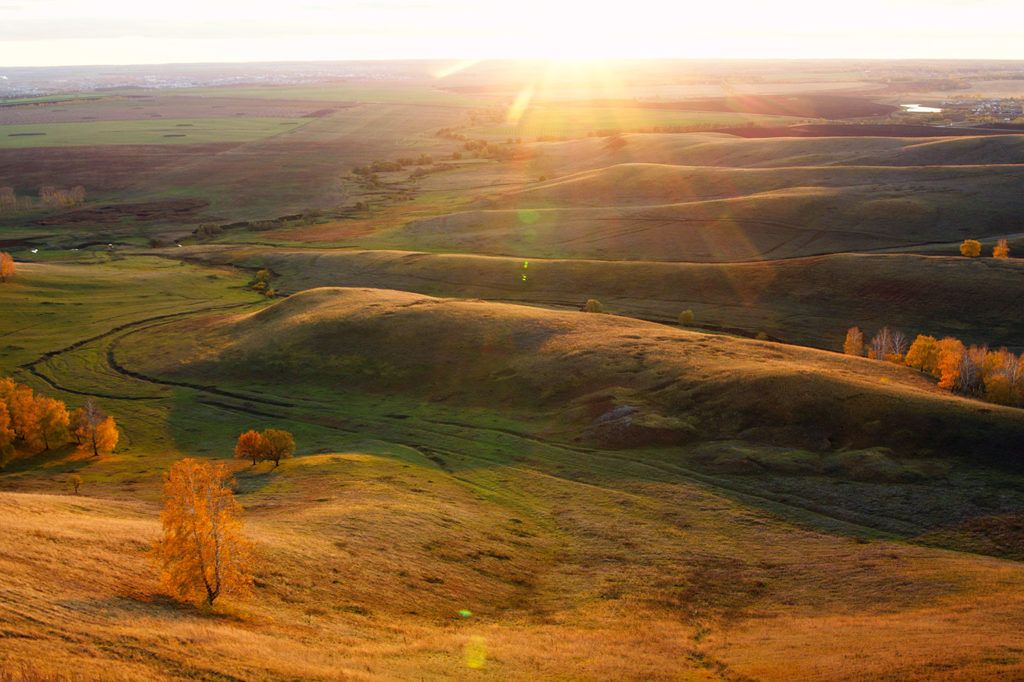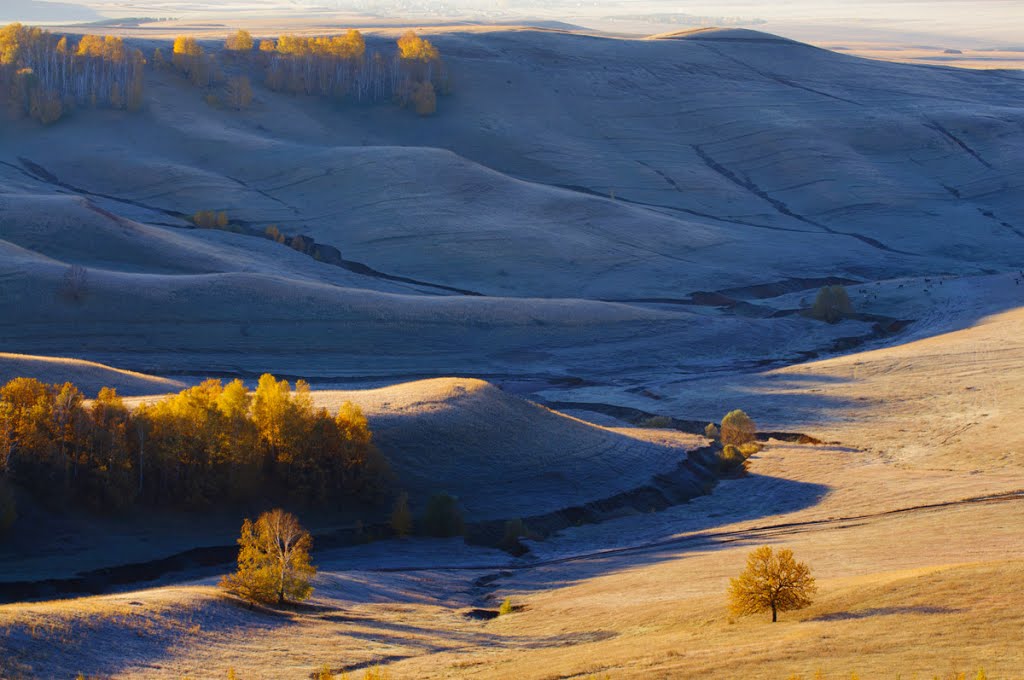 Vyazov Mountains located on the right bank of the Volga. Mountains are famous for their unique flora and fauna. The place is unique because the borders of the three republics — Tatarstan, Chuvashia and Mari-El converge there.
Source: yagazeta.com
Yurievskaya cave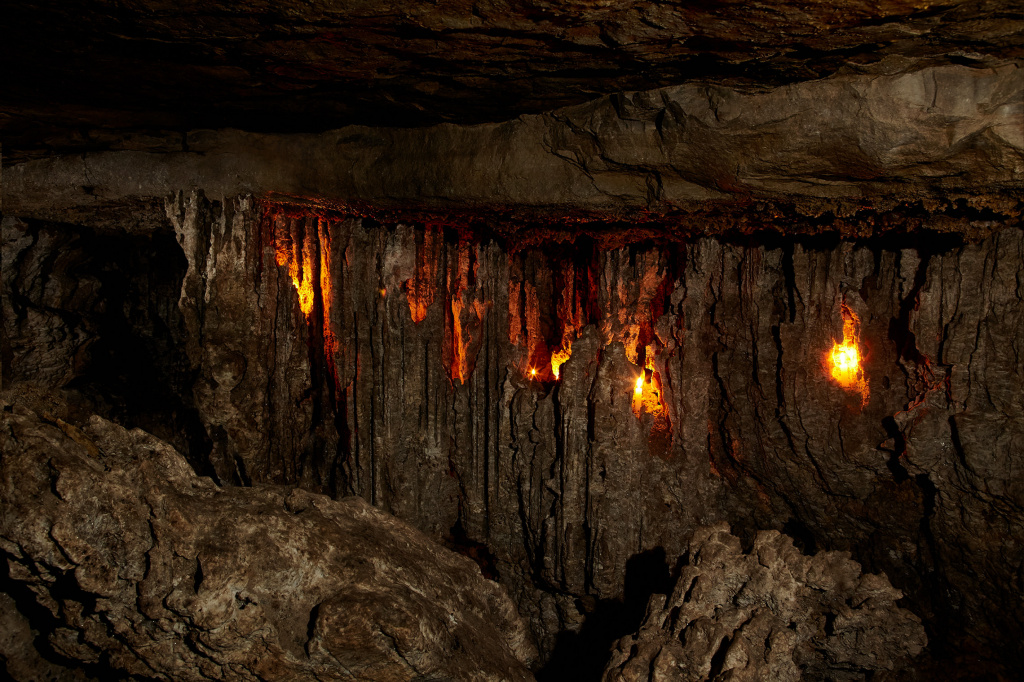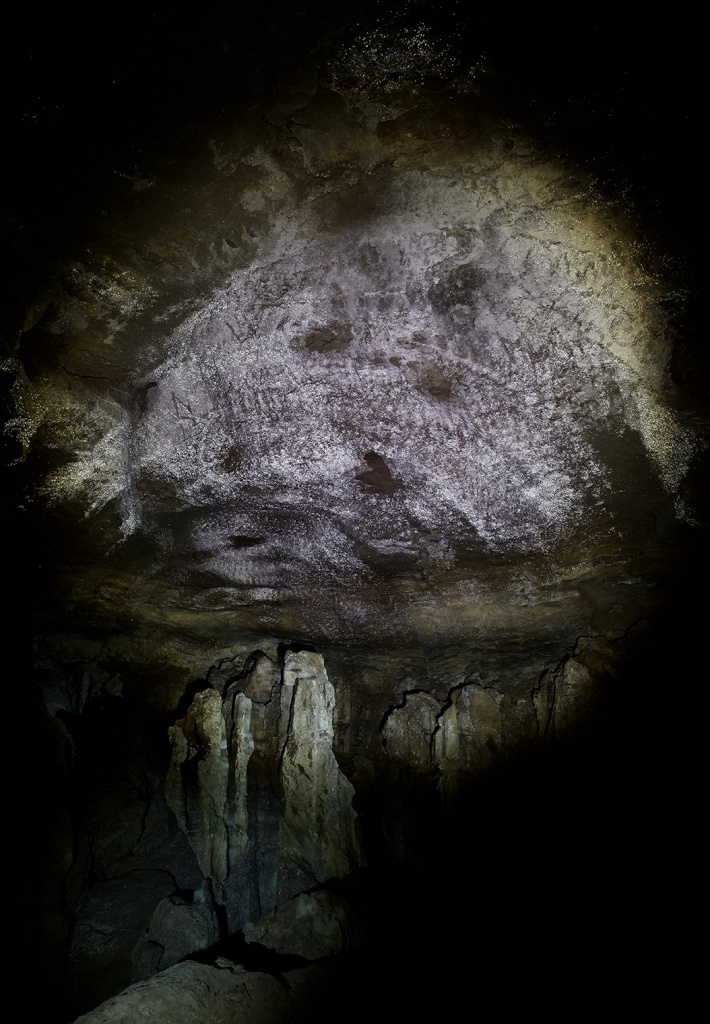 This is the largest cave in the Volga region, located in the Bogorodsky Mountains. It is a regional natural monument. The first research in the cave was carried out in 1953.
Source: @OldCrocodile supersnimki.ru
Chertovo gorodishche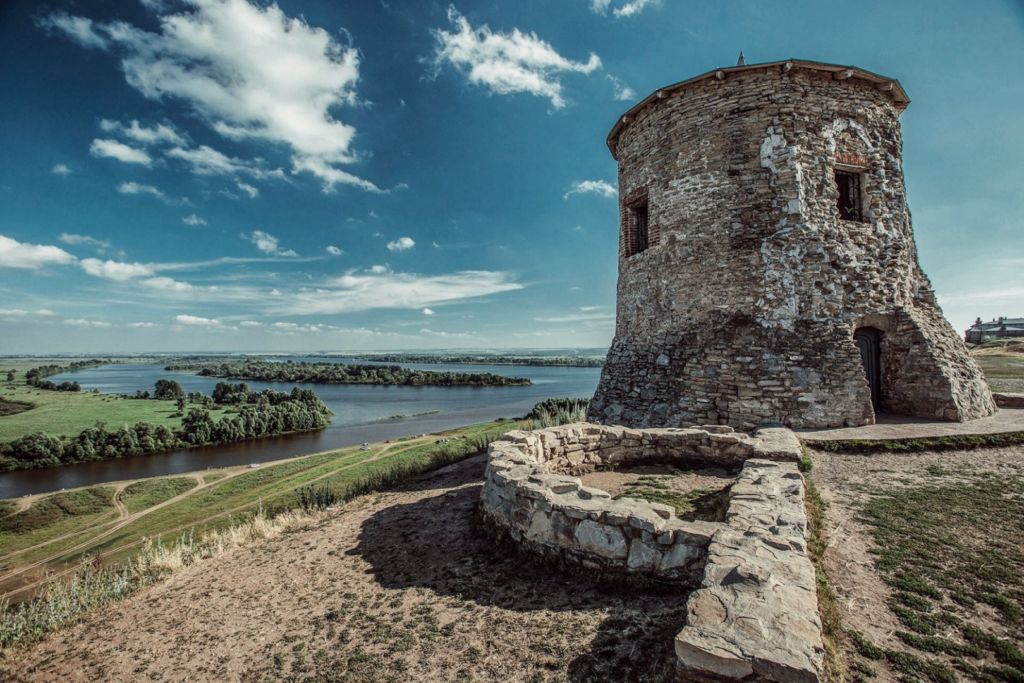 This is one of the main attractions of Elabuga. The remains of a fortified settlement on the banks of the Kama River near Elabuga city. Originally was the ancestral refuge of one of the local tribes. The corner tower of the lost building is a stone hollow a cylinder with a metal roof in the form of a low dome. The object of the cultural heritage of Russia of Federal importance.
Source: vk.com/alisaah