---
About us
---
Ilija. At the moment we met I was engaged in business and consulting and was the Director of a group of financial companies in Macedonia, while my future wife was a student. We met by chance. Slavica's favorite singer is Elvis Presley, we were listening to his "Let it be me" which starts with "God bless the day when I found you" at the moment of our first meeting. Later it sounded at our wedding.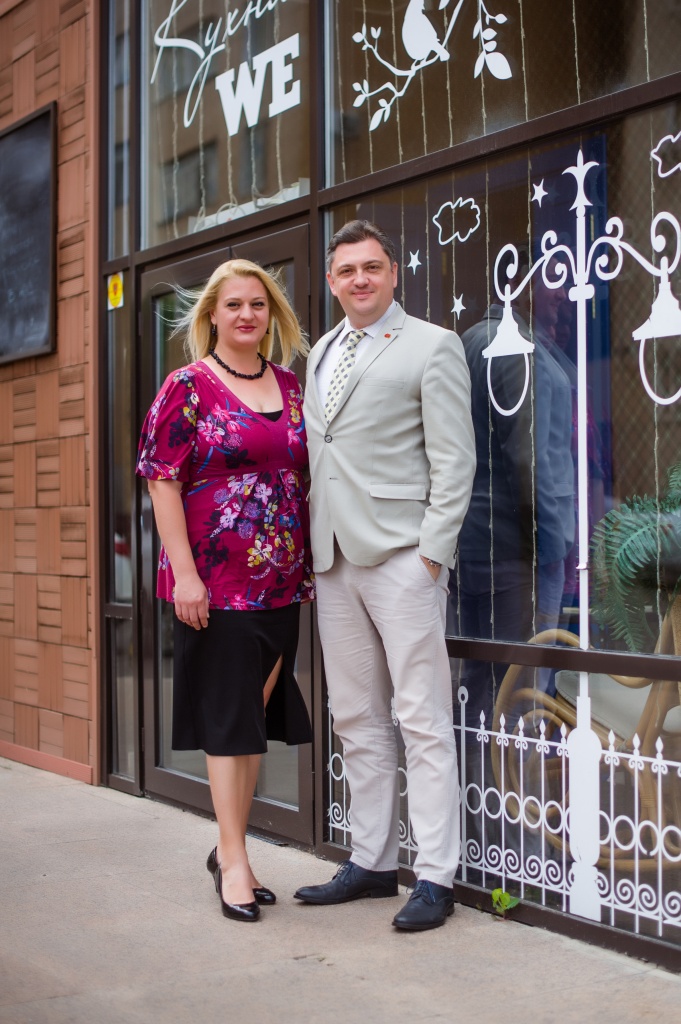 We met two years before the wedding. I asked her to marry me in the most romantic place in Macedonia, near the monastery by Ohrid with a fantastic view. Tourists come there to take pics, there're always crowds of people. Miraculously at the moment of proposal there were only two of us. It was our five minutes. We've been together since then.
Slavica. I was 26, Ilya was 33 when we met. Graduating from the university, I invited my family to the diploma defense. I thought that it would be a good time to acquaint him to my parents.
Ilija. I'm never late, but it was on that day that I was late as I was running around on business.
Slavica. Anyway, fortunately, everything turned out well. He came with a huge bunch of flowers, so handsome and all fascinating.
Ilija. I immediately made friends with her parents. We are close now, her father considers me as a son, whom he never had. My wife is close to my parents as well.
We have much in common. Our tastes and lifestyle is similar. Before traveling anywhere we separately book a hotel, and then it turns out that we chose the same hotel.
We are both friendly and outgoing. At least once a month my wife and I organize events in Astana, e.g. some parties with our local friends, representatives of diplomatic missions, ambassadors. It is my spouse who prepares all the Macedonian meals. We are the first couple who started organizing parties for the Balkan countries, Macedonia, Serbia, Greece, Turkey, Romania and Bulgaria. The political situation between these countries is quite difficult, but once a year ambassadors of these countries in Kazakhstan gather sing traditional songs, dance. A friendly atmosphere reigns there, all ambassadors love these evenings. Thus, we establish new friendly relations between the countries.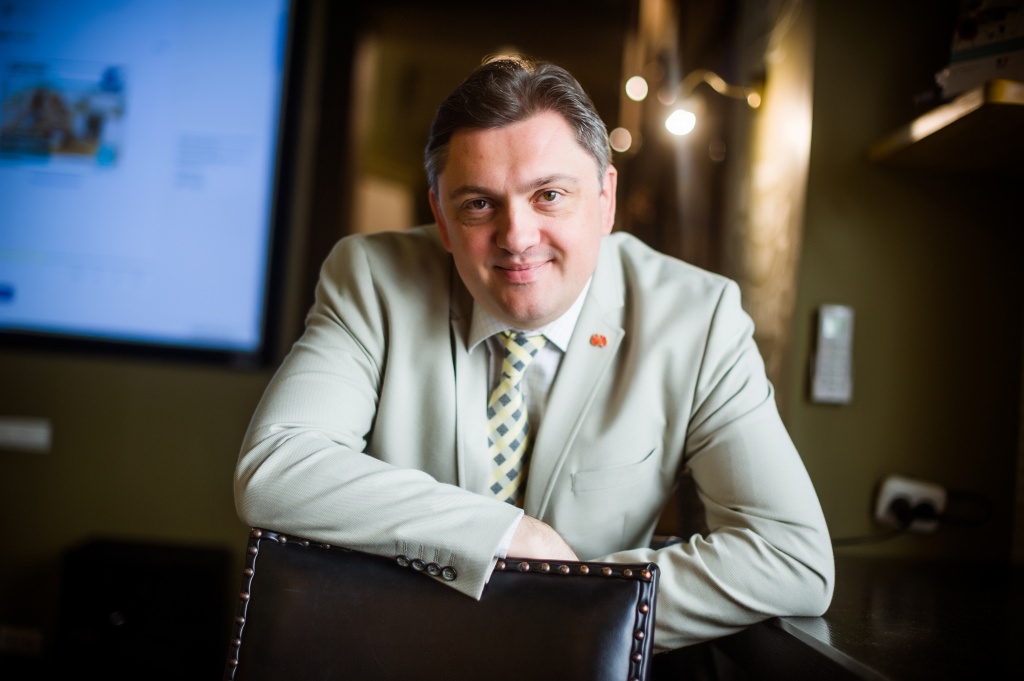 My spouse is an active participant of all the activities. My wife was the president of the sponsorship committee for two years at Astana Association of Ambassadors Spouses, they organize charity fairs. Slavica often arranges events for ambassadors' wives. Once we even brought a Macedonian designer of leather and fur products.
---
About Astana
---
Ilija. We like Astana. I arrived here in 2014 and since then I've been watching the city growing a year after year. I'm amazed by the cleanliness in the streets. It does not matter which part of the city, old or new, it's clean everywhere. Our guests from Macedonia are always surprised that people in Astana do not throw garbage on the streets.
Slavica. We quickly got used to Astana, as it reminds me of our capital. We also have million people, these cities are about the same in area. The only thing that scared me was winters. I did not know how we would survive here, as in Macedonia winter is not so severe. The coldest temperature in our country is 2 degrees below zero in winter, whereas here it's minus 52. We gradually accustomed our children to cold winters, walking outside when it's 20 or 30 degrees below zero. We want our children to see positive sides of Astana winter. They'll never forget the frost and snow that they saw here.
Ilija. We adore embankment. We always invite our guests on a boat so that they could look at the city from the riverside. We often take our children for such walks.
Slavica. We have several favorite places to have breakfast, drink tea, eat ice cream. Recently we were in Crepe Cafe on the Water Green Boulevard. I like this place. Also, I love the Madeline coffee shop, which is in the same house. They serve the best tea.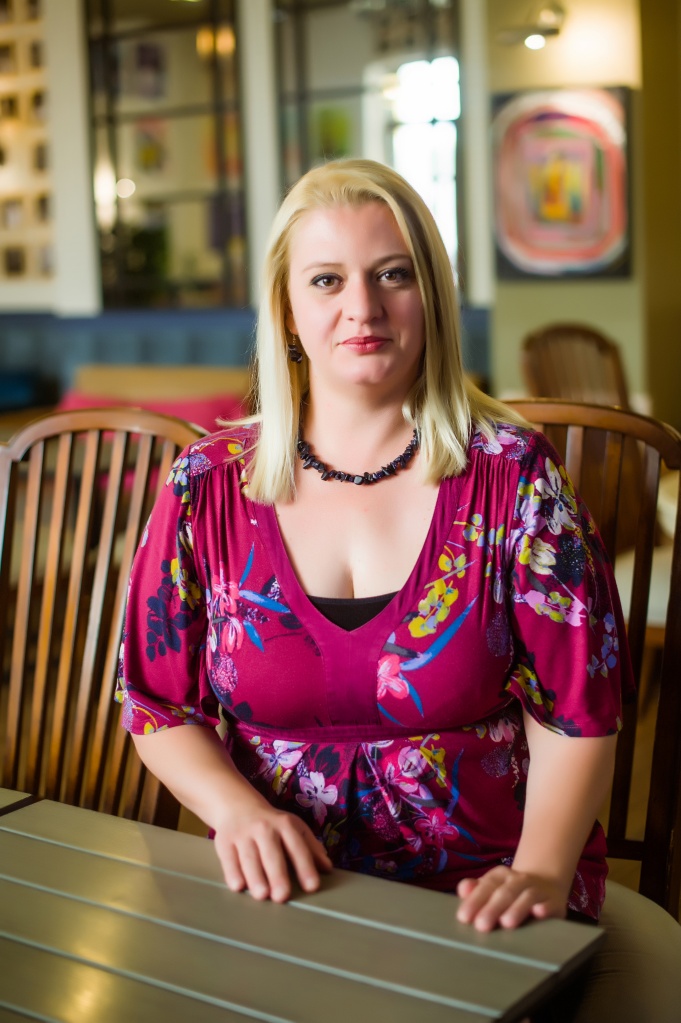 My husband is an ambassador for the first time. So, I am the wife of the ambassador for the first time as well. Kazakhstan has given us a lot of experience which we'll never forget. We have only positive memories about Astana. We have friends among diplomats and other jobs representatives such as WE project.
Ilija. When I arrived in Kazakhstan, very few people knew about Macedonia, just like few Macedonians know about Kazakhstan. But now three and a half years later I'm sure that now after all the cultural and tourism exchange activities as well as numerous lectures at universities in Kazakhstan, many more Kazakhstanis got acquainted with Macedonian culture and history.
We organize all the activities together. My wife's support is really important to me. We've achieved a lot. Many residences have a staff and employees at home, whereas in our Embassy it is ​​my wife and our team who deal with all the things which is important for establishing a positive atmosphere in the Embassy. I'm sure we can leave your country satisfied.
---
About family
---
Slavica. We have two kids. Elena is almost nine, Mikhail is three and a half years old. They like Astana. My son was born in Macedonia, but we moved to Kazakhstan when he was five months old.
Ilija. I came to Kazakhstan. Our son was born on November 13, 2014, 13 days after I left Macedonia for Kazakhstan as an ambassador. It was harsh to be away from my family for the first five months. My wife and children came here in April, 2015 as it would be difficult to move to Astana in winter. I prepared our accommodation, settled all the working moments at the Embassy by April.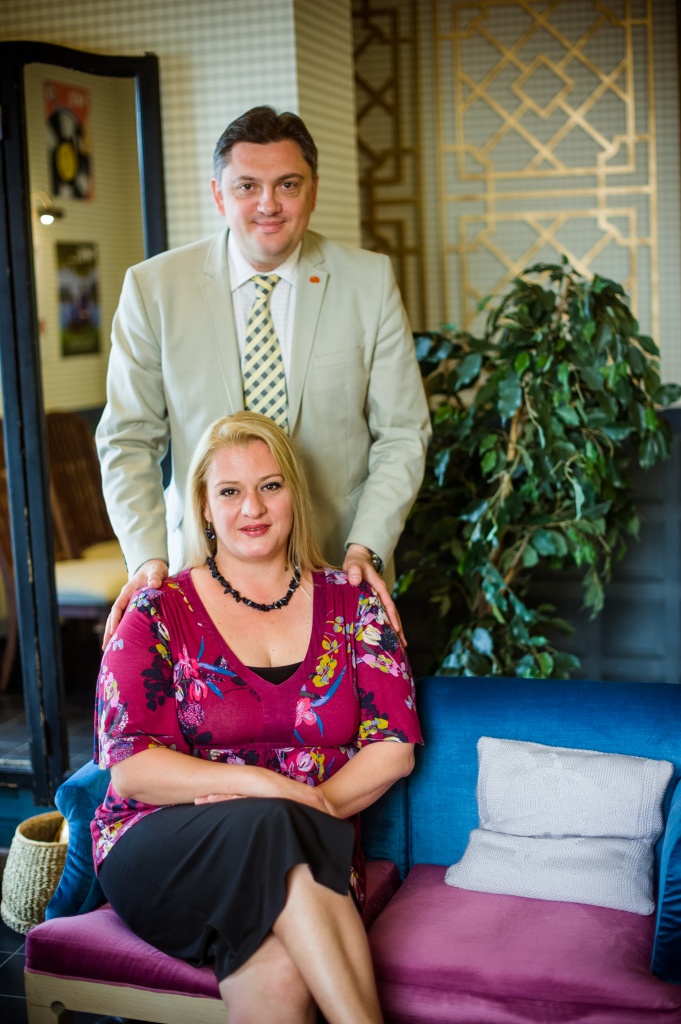 Slavica. Our children are both bilingual. When Elena was five and a half years old, she spoke Macedonian, but she learned Russian coming here. Two months before the school she went to the Kazakh kindergarten and quickly learned some words in Kazakh. Kazakhs were surprised at her perfect pronunciation. We are proud of her, she is engaged in ballroom dances, regularly takes prizes, plays the piano, learns English.
Mikhail has been listening to Kazakh, Russian and Macedonian speech from birth. Now he speaks Macedonian with us, and Russian with others but he doesn't mix languages. He doesn't speak Russian with us.
Ilija. Our family tends to learn foreign languages. My wife and I speak several languages. I always tell children that all the language knowledge is an indisputable plus.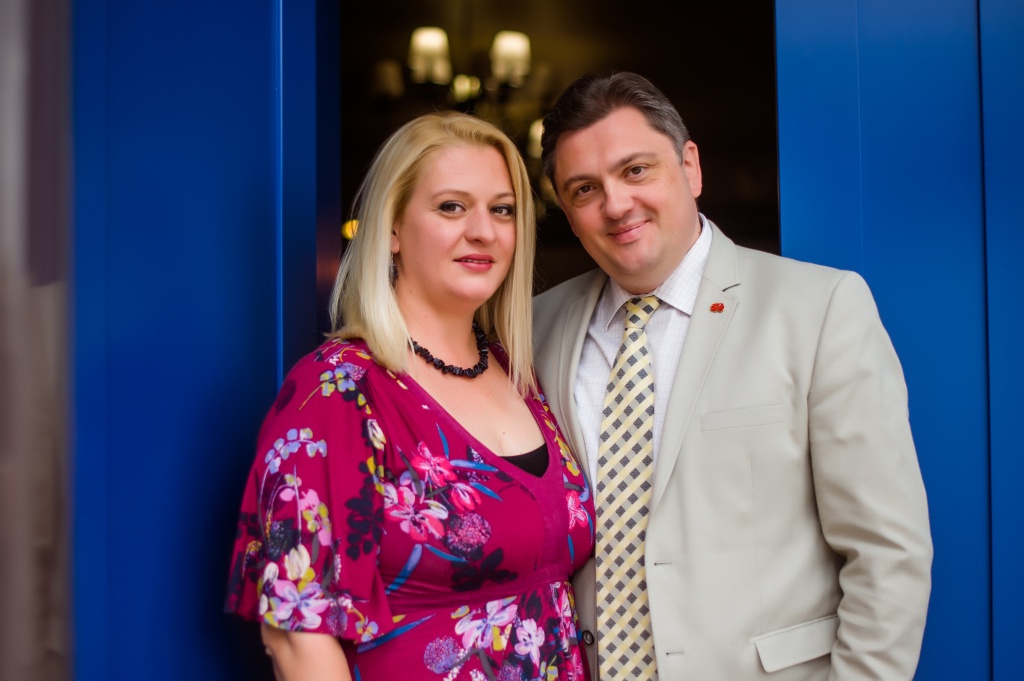 Slavica. Family holidays are very important for us. We always celebrate ours, kids' and parents' birthdays. We're Orthodox Christians, so we celebrate Christmas, Easter and other Orthodox holidays. Our wedding was held on November 21, the day of St. Michael, a family patron. We named our son in his honor. I set the table, cook different meals, we all have fun celebrating important holidays.
---
Current state of mind
---
Ilija. We're happy that we spent so many years in Astana. We shared our experience with Kazakhstanis and learned many things from them. We have absorbed and learned many cultural values ​​of Kazakhs, now we have many friends all over the country. I will miss Kazakhstan.
Slavica. We'll definitely return to Kazakhstan. We're interested to see how much Astana will change. We might not recognize it in 15-20 years.