Anna Sinitsa, 33 years old, hometown — Rome, city guide, roma-turismo.com
L'isola della Pizza
Address: Vatican district, Via degli Scipioni, 45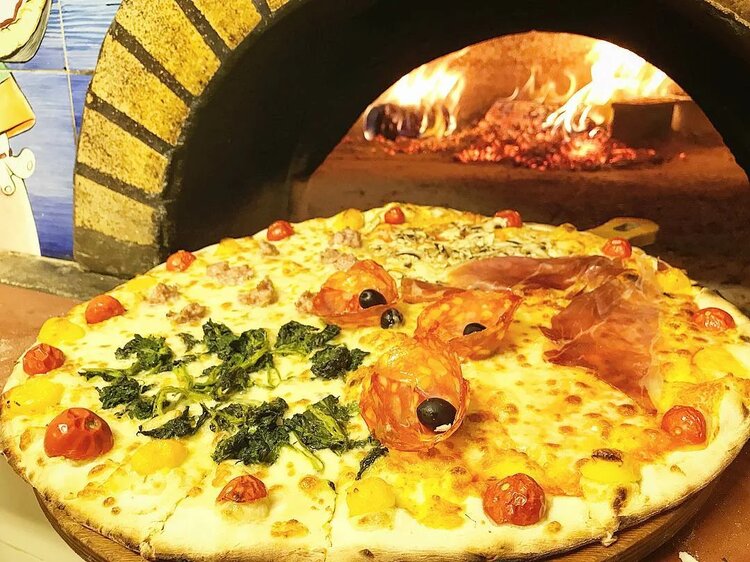 Pizzeria with a traditional Italian atmosphere, managed by a family for 30 years. The main advantage is home food and delicious Roman pizza with a crispy crust. Pizza dough prepared according to a family recipe from four types of flour and kept 48 hours. Pizza prepared in an oven on oak firewood, pasta and meat cooked on a live fire.
Emma
Address: Campo di Fiori, via Monte della Farina, 28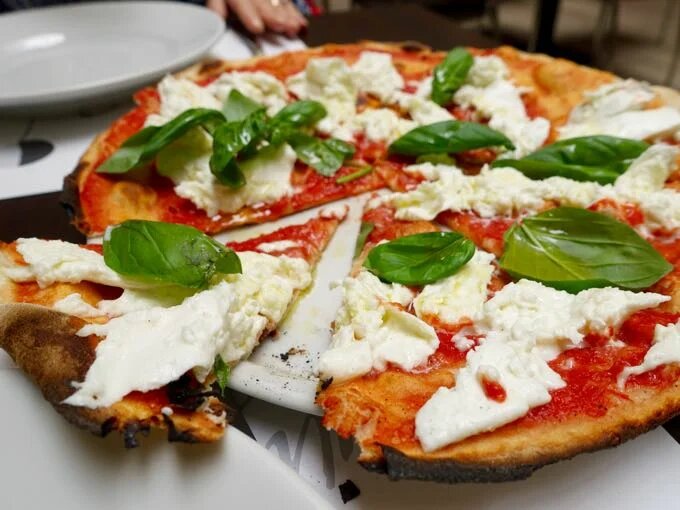 Pizzeria pays special attention to the ingredients: Only bufala mozzarella from Paestum, San Marzano tomatoes, Prosciutto from Parma which aged for thirty months and the dough prepared from bio flour and Tuscan oil.
Here is traditional Roman pizza — thin and crispy.
M. A. D. R. E.
Address: Venice Square, Largo Angelico, 1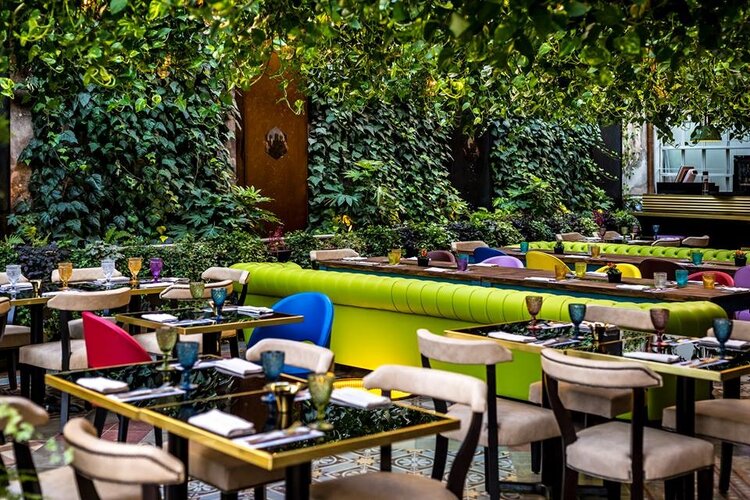 Place, where you can enjoy delicious pizza in a luxurious interior, surrounded by greenery. The restaurant was opened by Michelin Star chef, and the prices are twice higher but it's worth it. Traditional Neapolitan pizza but with unexpected ingredients. For example, pizza with raw red shrimp, stracciatella cheese and tomatoes in caramel.
La Boccaccia
Address: Campo di fiori, piazza Pallarola, 9 / Trastevere, via di Santa Dorotea, 2 / Colosseum area, via Leonina, 73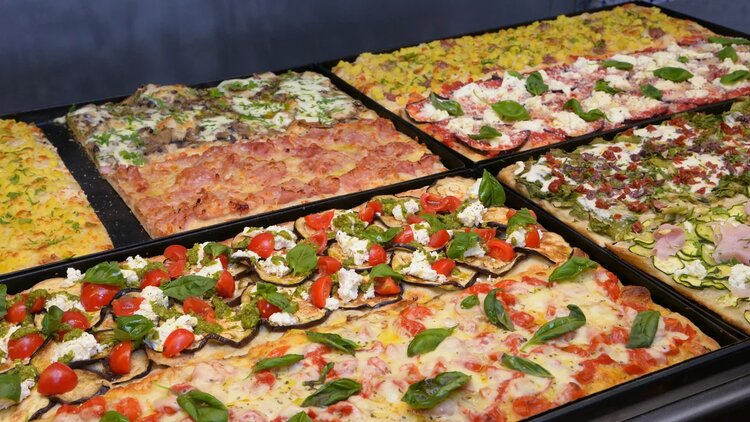 Delicious al taglio pizza is selling in pieces. There are only a couple of small tables where you can quickly enjoy a delicious pizza. You can take it out and eat on the way, as most Italians do. The dough is delicious and kept for 48 hours. The main advantage is the taste, and the main amenity is the ability to take a small piece of each kind of pizza.
Pinsa e buoi
Address: San Giovanni, Piazza Carlo Felice, 51
Pizzeria where you can taste the new invention of the Romans — pinsa. Its creators got inspired by the recipe of Ancient Rome cakes and brought back to life the dough, which is much easier than the traditional ones. Nowadays such type of pizza is extremely popular in Rome, and the restaurant specializes only on pinsa.
Sant Alberto
Address: Pigneto district, Via del Pigneto, 46

Recently opened pizzeria, which immediately was appreciated by the Romans. Here you can choose a pizza from three types: Roman, Neapolitan classic or Neapolitan pizza from whole-wheat flour. All ingredients of the highest quality and the young owners personally make sure that clients are satisfied.
Giulietta
Address: Aventina district, Piazza Dell'emporio, 28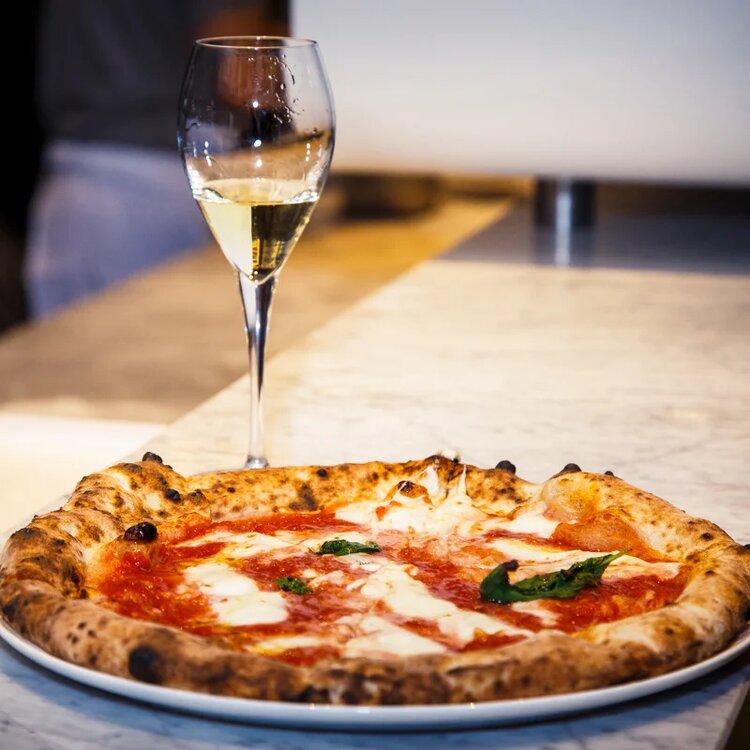 A pizzeria opened by chefs from a Michelin-starred restaurant. There is a full-fledged restaurant in one hall and pizzeria in the other one, in the centre two ovens: for Roman pizza and Neapolitan. At one table you can taste two different types of pizza.
Antica pizzeria Da Michele
Address: Flaminio district, Via Flaminia, 80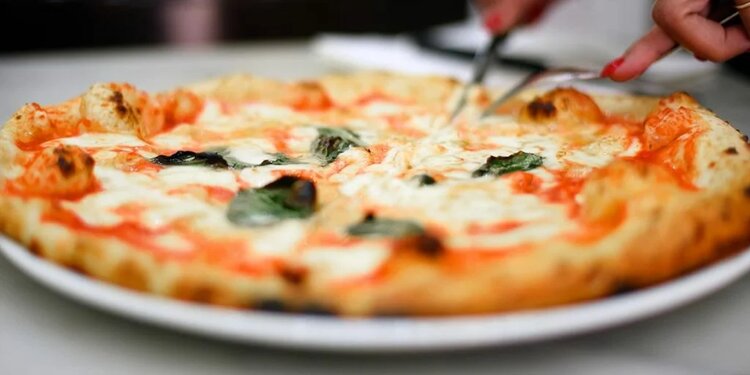 This is the capital branch of the historical Neapolitan pizzeria, where the queue takes a couple of hours and where went the main character of the movie "Eat Pray Love". All the traditions of the Neapolitan ancestor are preserved here: the simplest interior, elementary service and only four types of pizza: Margarita, Marinara, Napoli and Calzone. This is the real Neapolitan pizzeria.
Dar poeta
Address: Trastevere district, vicolo del Bologna, 45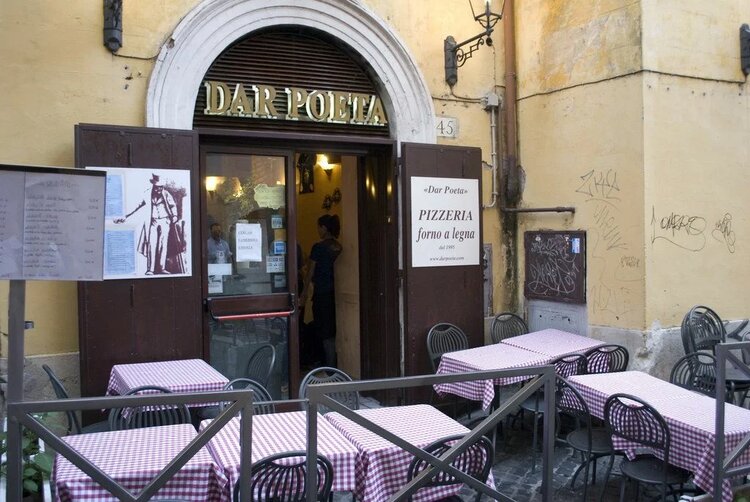 A pizzeria is hidden in a small street of authentic Trastevere district. The pizzeria serves delicious Neapolitan pizza on traditional red-checkered tablecloths. Everything you expect from a home-made Italian restaurant can be found here.
Bir & fud
Address: Trastevere district, Via Benedetta, 23
Modern pizzeria favourite of the Roman youth. Here you can taste delicious pizza cooked according to all Neapolitan canons and complement it with a huge choice of high-quality craft beer. Special attention deserves appetizers fritti: supli, baccala fried, packery deep-fried pizza deep-fried.
Piccolo buco
Address: near Trevi Fountain, Via del Lavatore, 91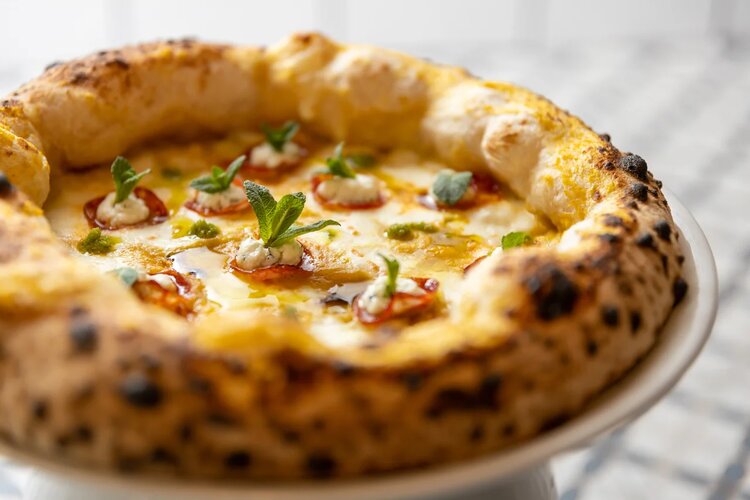 In the heart of Rome hidden this small restaurant, which made a bet on pizzaiolo. A young specialist from Naples brought a new trend to Rome — pizza a canotto or pizza boat, with a lush and high crust. It is worth to visit to taste such innovation and enjoy other delicious dishes.
Pizzeria Da Remo
Address: Testaccio district, Piazza Santa Maria Liberatrice, 44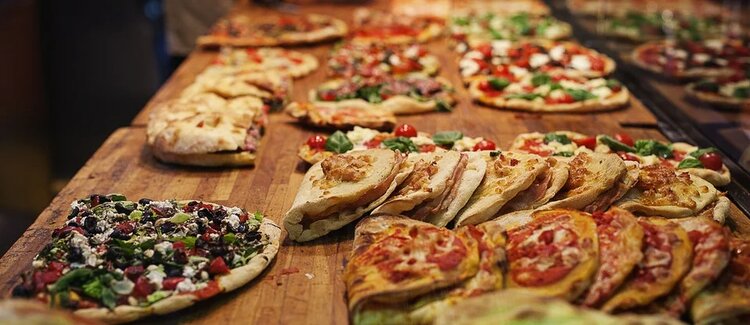 Pizzeria with the Spartan interior, basic service, but delicious pizza. During 40 years queue here every day, because here you can not book a table, but the service is so fast that you don't wait long. The pizza here is out of the competition. But you need to be prepared for the noisy atmosphere. The favourite place of Romans.
Pinsa mpo
Address: Vatican district, via dei Gracchi, 7
A small pizzeria, that serves freshly made pinsa right from the counter. There are a few small tables. But pinsa in this place is delicious and cooked according to all the rules and with love. The owner of the pizzeria stands behind the counter himself and treats the clients.