Niyazbek Shaisultanov, 25, hometown — Kostanay, the actor in the films «Neslomlennyi», «Adel», «Brat ili brak», «Unesyonnye reisom», «Tergueushiler», «Kazakh Khandygy», «Ne egipte mne mozgi»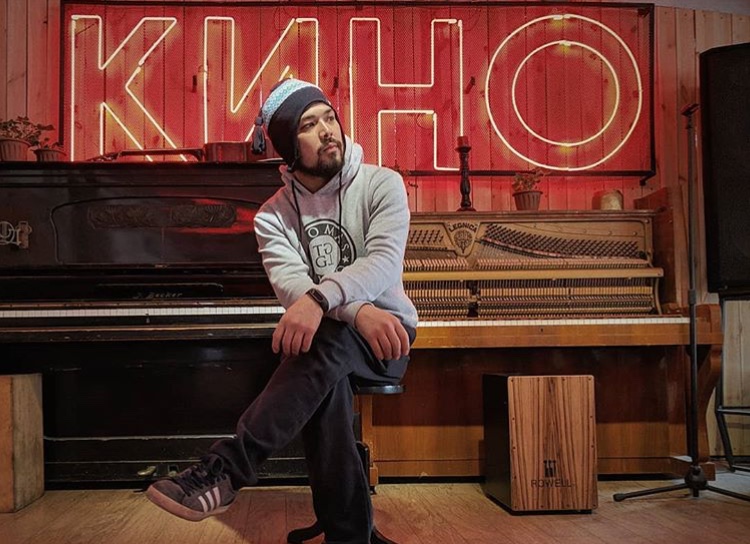 ---
About myself
---
My life has always been interesting. I worked in a children's camp, entertainment places, on toi and parties — where there was fun, there was me. I played in the KVN team of Kostanai region, where I received the foundation in acting. Life in my native city made me a person.
After the 11th grade I was going to go to the Gerasimov Institute of Cinematography, but because of the family reasons, I stayed in Kostanay. I had to enter some university. At that time, those who did not study at the university were considered hermits of society. I took a stab in the dark and entered the Kostanay State Pedagogical Institute to become a teacher of English and French. Having spent a year there, I realized that this was not mine. But I still use the knowledge I gained in pedagogy when I give master classes on acting to children. Everything in life has its own purpose.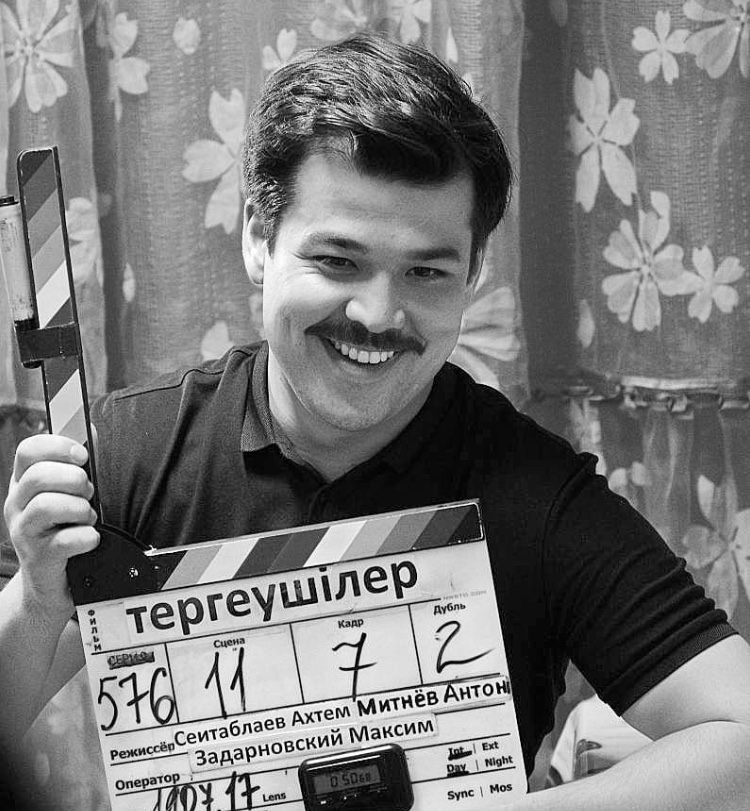 Unfortunately, Kostanay is a city, which is not created for young people. Achieving new goals is hard here, thinking in the city is narrow and limited. Citizens do not need much. I did not see any prospects for further development, that's why I packed my bags. But I still love Kostanay and come here for vacation.
I chose Almaty, the city of opportunities and dynamics. In Russia, they do not always treat Kazakhs well, while here I knew for sure that people would support and accept me. I arrived there and began to go to different castings.
---
About the first casting
---
I came to my first casting in 2011. I printed out photographs with different emotions, left them and information about myself, where I indicated that I played in KVN, and had the awards of regional scale. It turned out that none of this was necessary. Already at that time, it was possible to send pictures and other information by e-mail. I screwed up.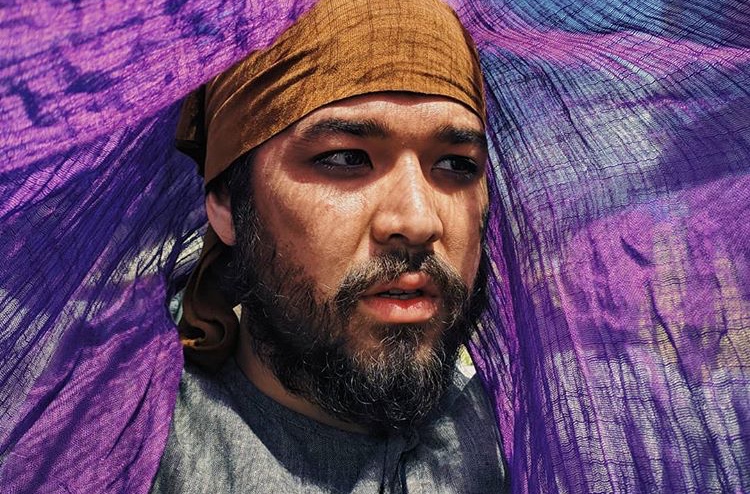 You won't believe me, but today not all my castings are successful. Casting is an opportunity to show oneself to the director, however whether he wants to approve your candidacy is the second and the most important question. It does not matter what you demonstrate and how you do it. The main thing is whether the director sees you in the image of the character. If he doesn't see a character in you, it does not mean that you are a bad actor, it's just not your role.
It is important to follow the generally accepted laws of ethics on the casting. Politeness comes first. You should not prepare thoroughly to the casting. Casting process itself will tell you what to do and how to do it. It is better to have in reserve a poetry, a song, a fable or a monologue that you perfectly know by heart. Thanks to this you will be able to show your nature.
I believe we are all actors. Each of us can cultivate an actor's skill. There are three types of actors: bad, good and genius. The genius one is different from the good one in one aspect — he does not act but lives.
---
About the first shooting day
---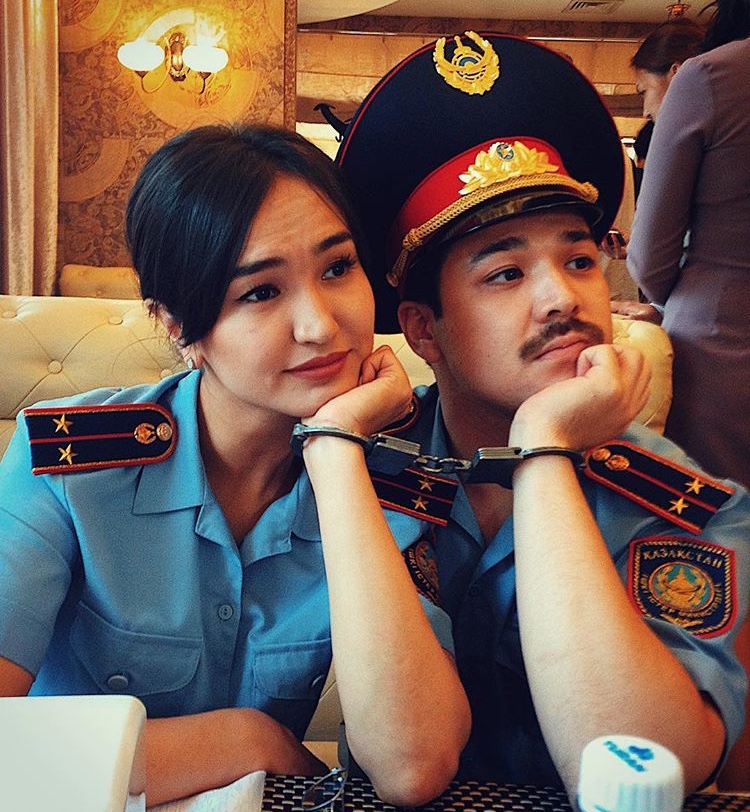 "Gorodskie legendy" were the first serial I played in. I had a tiny episode. My old friend invited me there — he was the second director on the film set. He saw the right image in me. Everything worked out. Producer and directors were satisfied. They even paid me.
At that time, I was already working in the cinema field: I was pouring tea, this is how it all started. I managed to work in all departments of the film set, I even have the experience of working as an electrician.
---
About the work on the project "Kazakh khandygy"
---
We had been working for three years on "Kazakh khandygy". It was three years of nerves, joy and work. Having went through a huge path, you cannot stay the same. I became more experienced and understood what a relationship policy is. I worked on the same film set with the masters of Kazakhstani cinema. They gave me invaluable advice. I absorbed tons of the information every day.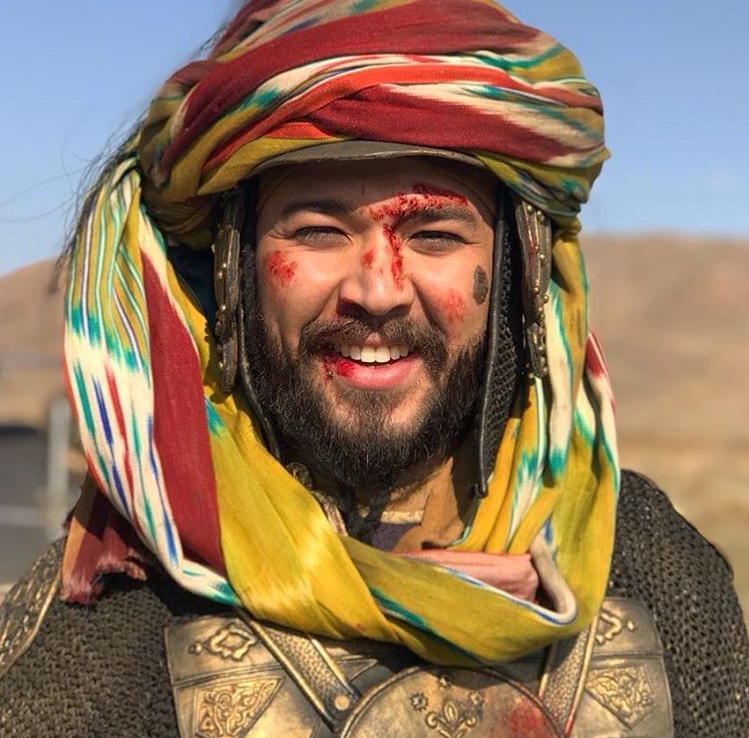 "Kazak khandygy" is a state project, all filmmakers dreamed about working in it. Make-up and costumes in the historical film are the most difficult job, only the best ones should work there. After working there, when you come to another film set, everyone recognizes you. You are "respected" and praised.
---
About plans
---
I want to study abroad, buy an apartment and work in the theater. And every day I want to learn something new.