Daria Al-Salous, 29 years old, hometown — Starobilsk, Ukraine, makeup artist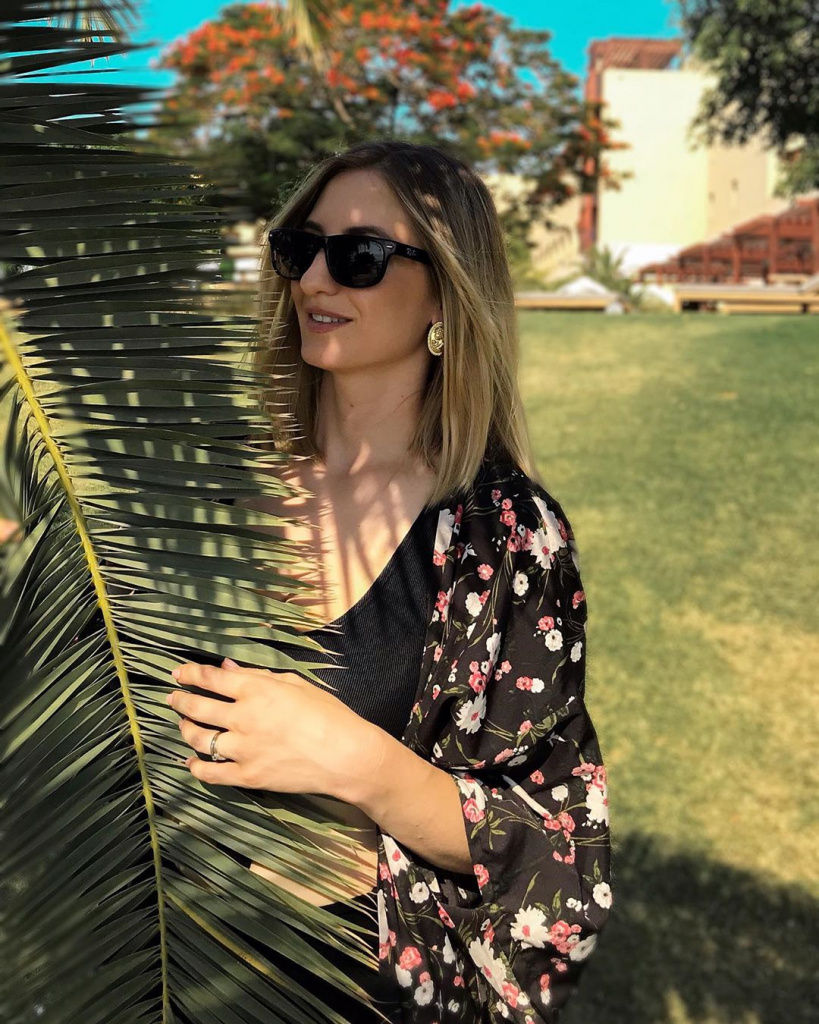 About moving
I moved to Jordan for permanent residence in 2013 when I married a Jordanian. Difficulties with the move did not arise. The visa on arrival put at the airport, and after we have issued all the documents.
About life in Jordan
Jordan is another country. It is different: modernity, historical places, Arabic flavour, kind and sympathetic people, hot summers and cold winters.
I live in Amman, the capital of Jordan. The city divided into East and West. The Western part is more modern and more expensive than the Eastern. There are more openly dressed people. Jordan is more democratic in this aspect than other Arab countries. People dress as a family allows, and the state does not affect it. However, short skirts, shorts and open neckline are not welcome.
I like the uniqueness of Amman, here you can see the picturesque old streets and houses and contrast of modern skyscrapers and villas, cafes and restaurants, expensive hotels and shops.
I love the city for the people
I love the city for the people. The people of Amman, like all Jordanians, are friendly, always smiling and ready to help. Most residents speak English, the second language after Arabic.
I like walking along tourist Rainbow street, The Boulevard in Abdali.
I advised visiting Petra is the eighth wonder of the world and the Wadi Rum Desert, where the landscape resembles the landscape of Mars. Also, the ancient city of Jerash is worth visiting to see the Dead Sea, the Holy Jordan River and the old amphitheatre in Downtown Amman.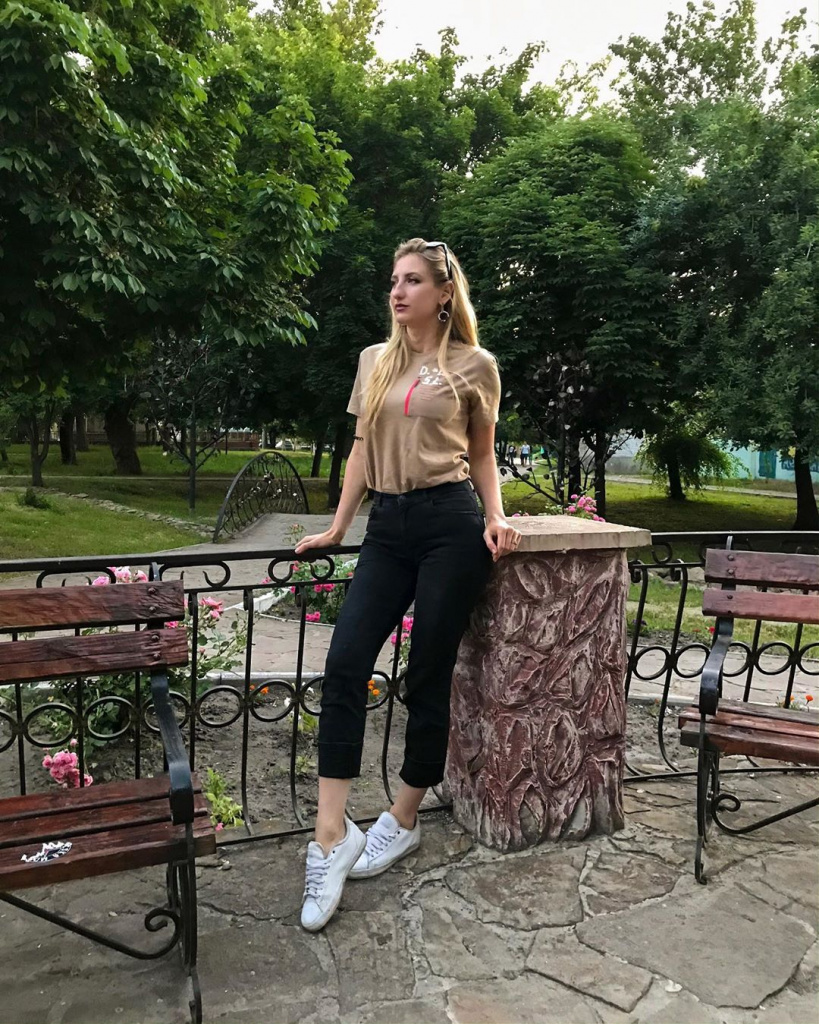 Here many Russian-speaking foreigners, mostly girls from the CIS who married Jordanians. There are also many Arabs who studied in CIS countries and know Russian. There are a Russian cultural centre and groups in social networks.
About employment
For a foreigner is not difficult to get a job, the main thing is to be legally in the country. Work is allowed only on a work visa, which opens the employer or people with a residence permit. The highest paid jobs are doctors and engineers.
About prices
Jordan is one of the most expensive countries in the Middle East, with high taxes and food prices. People from the CIS long get used to local prices, even people from Moscow are surprised by the high prices.
Monthly budget for one person, including apartments, car rental $700 — $1,000. The cost of renting an apartment depends on the square meters. Studios are rented for the price of a large apartment, but in Jordan, an apartment of 150 square meters is considered normal. In a good area, the price of the apartment starts from $500 per month.
Average food prices: beef ― $10, local lamb ― $14, rice — $1,8, potato ― $1,1, pepper ― $2,6, bow ― $0,7, tomatoes ― $1 per kilogram.
About the plans
Plans for the future are related to family and work. I'm also developing a YouTube blog.
---
Marina Abu Zaytun, 38 years old, hometown — Tashkent, teacher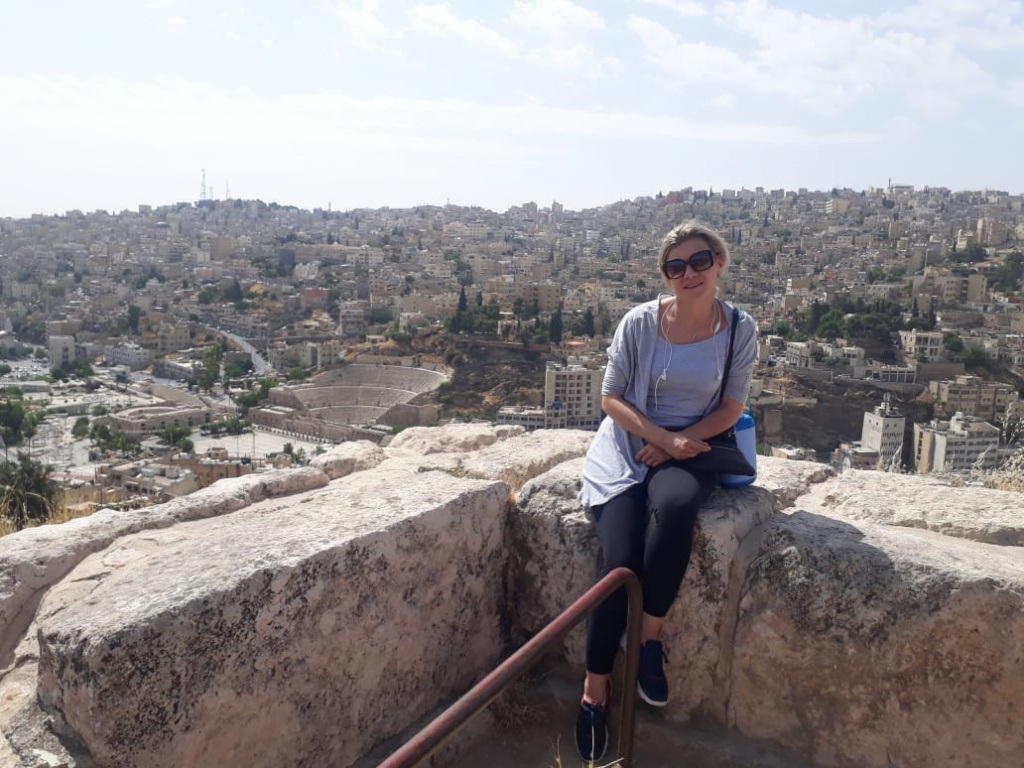 About moving
I've lived in Jordan for 14 years, moved after I married a Jordanian. I met with my future husband in South Korea.
It was hard to get used to the new mentality, language and culture. At the first time I often flew home, but later adapted to the new place.
About life in Jordan
Life in Jordan for residents of the CIS will be difficult, as the worldview and way of life here different. Jordanians honour traditions and customs, so emancipation and freedom of action are badly perceived. For permanent residence, it is necessary to develop tolerance and understanding of other people's laws and traditions.
I live in Amman, the capital of Jordan. It is a big and constantly developing city, high-rise buildings, restaurants and cafes built. For children a few entertainments, we often visit shopping centres, water park, swimming pool, children's museum. I advise tourists to visit the old centre, where the Roman amphitheatre.
In Jordan, 50% of the population are Palestinians with a Jordanian passport, many Ukrainians and Russians who married Jordanians. There are few men from CIS countries, mostly consular officers. There are Russian cultural centre, Ukrainian hut at the Embassy of Ukraine, private Russian schools.
The official language in Jordan is Arabic, but many people know English and Russian.
Jordanians are kind, sympathetic, always ready to help. They are slow and do everything the same way measured and calm. They always think before saying something, be careful. A conversation with a Jordanian is a chess game, the whole dialogue has already been thought out.
A conversation with a Jordanian is a chess game, the whole dialogue has already been thought out
The older generation is respected, given a seat in public transport, helped on the street.
About employment
With higher education to find a job in Jordan is not difficult. To do this, you need to legalize the diploma and get a work permit. If you do not have a diploma, you can go on courses. Most girls from the CIS take courses and work in the beauty industry ― makeup artists, hairdressers.
The most prestigious and profitable professions are doctor, engineer and teacher.
About prices
The average price for a one-bedroom apartment outside the city centre is $350, for gasoline — $84, for basic products — $420 including cooking at home. A month of average living is about $1,200.
Lamb — $8, chicken — $4, milk — $1, bread — $0,5, fruits and vegetables are inexpensive and available all year round. In the bazaars and markets, you can find products a little cheaper.
Dinner at the restaurant for two, with roast meat, salad and dessert — $55.
About the plans
The future is my children. I want them to get foreign experience, see a different life.
---
Victoria Frantsuzova, 28 years old, hometown — St. Petersburg, tourism manager in Jordan Classical Tours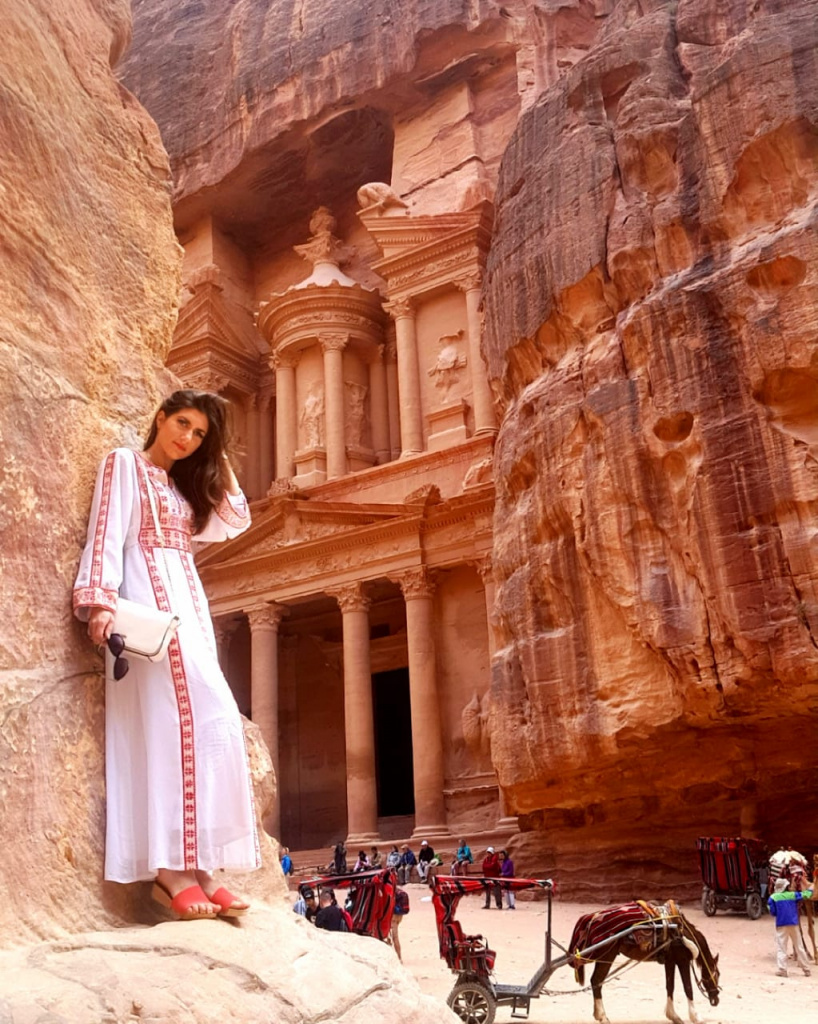 About moving
I moved to Jordan three years ago because I married a Jordanian. Previously, I lived in Egypt and the UAE, so the move to Jordan was easy. I knew the specifics of mentality and culture and got used to them long ago. Small difficulties arose in the preparation of marriage documents, consideration and approval took a long time.
About life in Jordan
Jordan is a country of natural contrasts. There are the Red Sea and the Dead Sea, hot springs, nature reserves and other natural attractions. Life in Jordan is expensive, and the average salary is not high, so many save money.
I live in Amman, which located on seven hills and consists of old streets and new areas. However, everything costs money: private schools, universities, restaurants and excursions. Favourite places are hot springs, Wadi Rum Desert, Dead Sea.
Jordan is a country of natural contrasts
Europeans come here as tourists, but here much more Russian-speakers. Many Jordanians studied in the CIS countries and found a wife there, so girls from the CIS more than men. There are groups on Facebook and other social networks where we communicate, share experiences and help with advice.
About employment
Most people come to Jordan for vacation, not for work. The state is not interested in foreign workers, so rarely issues work visas. The most common jobs are in medicine, engineering and tourism, and many Jordanians get degrees in these fields.
About prices
In Jordan, most often all live in families, in large houses and reduce expenses.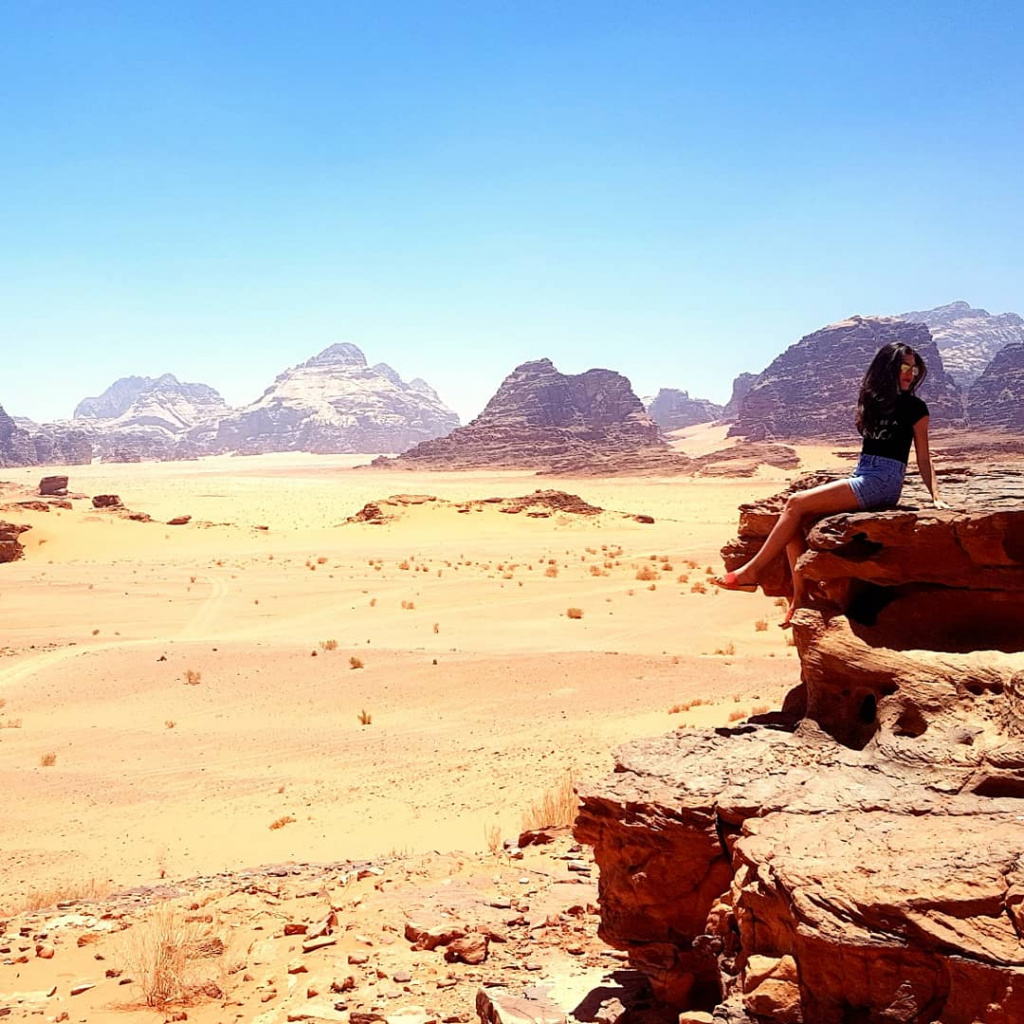 Public transport is available, but only in common directions. To get to work by public transport, you have to walk to the main road, take a bus and drive a couple of stops to one intersection and change to another. The way to work takes 15 minutes by car, 40 minutes by bus. A taxi costs about $2 — $3 for a short distance, so public transport is irrelevant.
Some buses take children to schools, to attractions, the centre, as well as taxis. Also, Jordan doesn't have individual car insurance. The car belongs to the whole family, and cousins, friends, sisters and brothers are quietly using it.
About the plans
To develop, broaden horizons and adhere to the principle to earn everything by myself.