---
About acquaintance
---
Mark. The story of our acquaintance began in a restaurant. I was the owner of a large complex with a bar and bowling where we had big banquets. Therefore, I always was looking for additional staff for half a day of work. One day Tina came to us and got a job in a bar.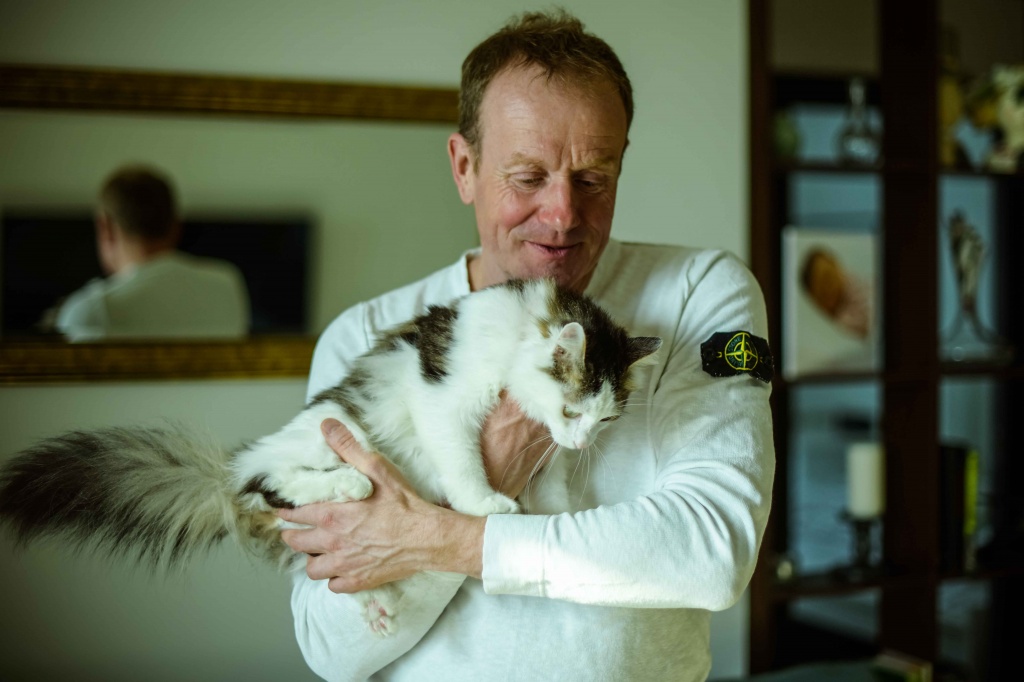 At that time I was in a relationship, Tina was also dating a guy, but neither my nor her relationship lasted long. At some point we started to talk, she was very young 18 years and I was 36. But I always felt like a young guy, and Tina was mature despite her young age. She knew what she wanted from life, and she was confident. I thought she was older when we talked.
I always felt like a young guy, and Tina was mature despite her young age
We started dating and got married nine years later.
Valentine. I proposed to him. We knew we were getting married and even had a date — July 4, 2015. About a year before the wedding, I thought I would propose if he didn't. We lived in Berlin and in July 2014 went to the festival in the South of Germany. We met with friends on the lawn, where there were a typical German beer garden and a stage where a musical group played. Our friends knew about my idea, the band on stage was also warned, but Mark had no idea. I went up on stage, took the microphone and in front of a crowd of 700 people proposed to my husband and he said "Yes". Everyone applauds and as the city is small, everyone knew us and congratulated.
Mark. We sat with friends at the table, talked. And then I heard a familiar voice and saw Valentina on the stage, although a second ago she was sitting next to me.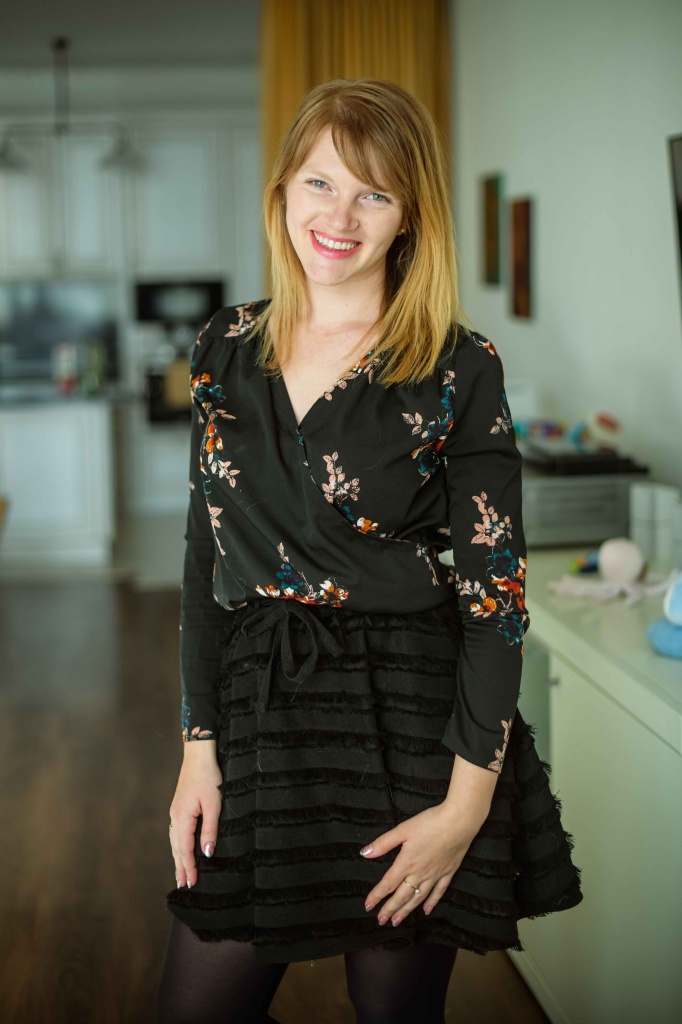 Valentine. We wanted a wedding near the lake, so we found a place near Berlin in Potsdam city. It was a beautiful place by the lake. On the wedding day was 40 degrees Celsius, it was the hottest day of the year. At the wedding, we had 100 guests, which is a lot for the German celebration.
Mark. 600 bottles of water were drunk at the wedding because of the unreal heat. We told the guests they can swim in the lake. And after nine in the evening, wedding cake and all the ceremonies, we and almost half the guests went swimming.
Valentine. It was a wonderful party that our friends still remember. We are happy and proud of it. It's a pity that we can marry only once. We decided that every five years on the same day we will celebrate the wedding together as it's a great opportunity to see friends again.
---
About Astana
---
Valentine. I moved to Astana in 2017, before the EXPO. I came for two months to help the Embassy prepare for the exhibition. But I was offered to stay before I left. I liked it here, but I had to talk to my husband.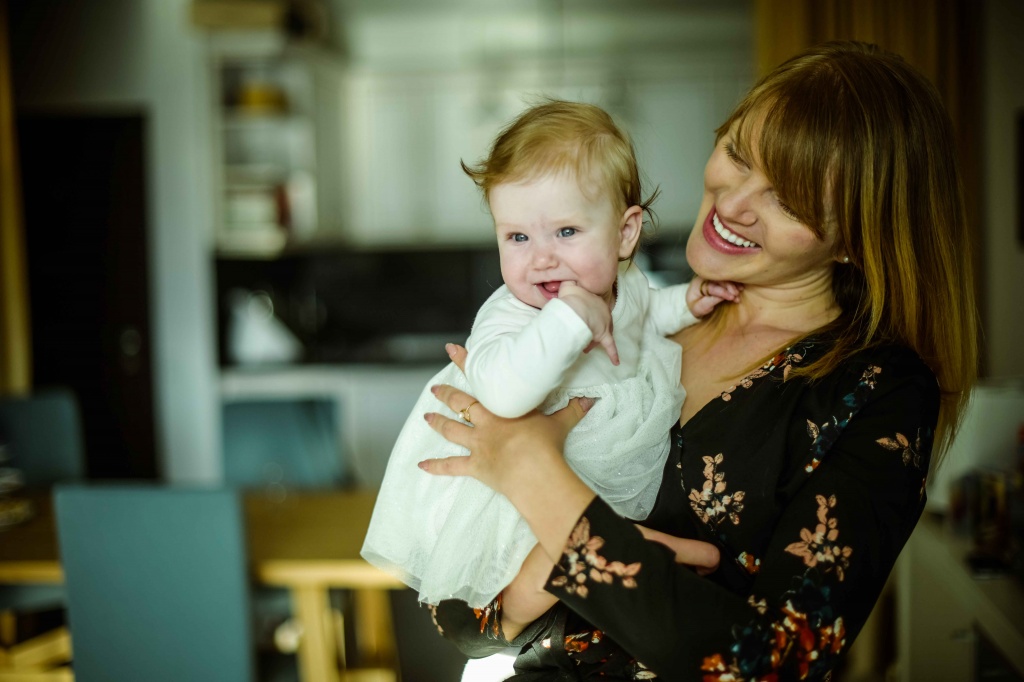 Mark. Since Tina was supposed to work in Berlin, we bought an apartment in Potsdam. Then she asked me if I wanted to move to Kazakhstan for the next three years. I thought, "Okay, it's gonna be hard, but I can." And in October 2017 we arrived in Astana.
For me, Kazakhstan was something unknown, I had never seen photos before, I knew nothing about it, so I did not even know what to expect. But I liked it here.
I was amazed by the new buildings. I was surprised when we arrived at the territory of EXPO and in the city centre because I did not expect that it is such a modern city.
Valentine. My family left Kazakhstan in 1997 when this city was called Akmola and wasn't the capital. I was a little girl and lived near Karaganda, and it was the only big city I saw. Because of Karaganda, I thought all the cities in Kazakhstan look like this. So I was surprised that everything was so modern.
I was impressed by open, active and modern young people here. When Mark and I walked along the promenade, we looked at these young people who enjoy life. We couldn't believe that being so far from Central Europe, we would meet young people who behave, dress, talk to friends as in Europe. My friends want to come here when I tell them this.
I was impressed by open, active and modern young people here
Mark. Our favourite place in Astana is our home.
Valentine. We rented an apartment in Grand Alatau residential complex because I was there in the summer and knew it as a place where life is active, people walk and young people dance and play instruments. We like people and we like to be among them.
---
About us
---
Valentine. There are three of us in the family, we have a daughter Charlotte she is five months old.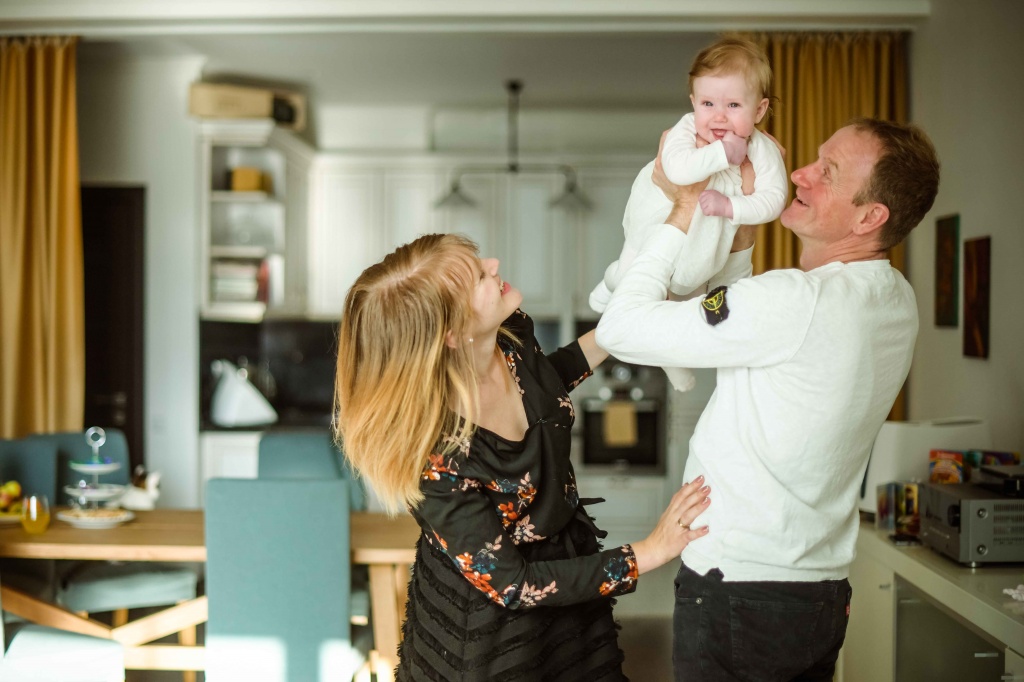 We have one fun tradition in our family, as we are optimistic and happy people. When we wake up in the morning, we always turn on music, dance and sing before work. Therefore, we are always in a good mood at work. This tradition appeared long before Charlotte's birth, but now she reacts to the music and tries to dance. She also likes this tradition.
Mark. Our family is unusual. I have no right to work in Kazakhstan because Valentina works at the Embassy. My status is a diplomat's husband. I take care of Charlotte. It's pretty unusual, especially for a Kazakh family that a woman works and earns money, and a man takes care of a child.
Valentine. If we talk about common interests, we love to travel. Our family flew to Almaty and Uzbekistan, where we visited three cities: Tashkent, Samarkand and Bukhara. Now we are going to the next trip to Shymkent. We also plan to go with our daughter to Georgia and in the summer we will fly to Germany. I was in about 50 countries, at the young age Mark was working on a ship, which made world cruises, so he visited all the continents except Australia and even Antarctica.
Mark. We had a trip by car from Astana to Almaty. It was amazing. On the way, we saw fields of flowering poppies, camels — at such moments you see how beautiful this country is.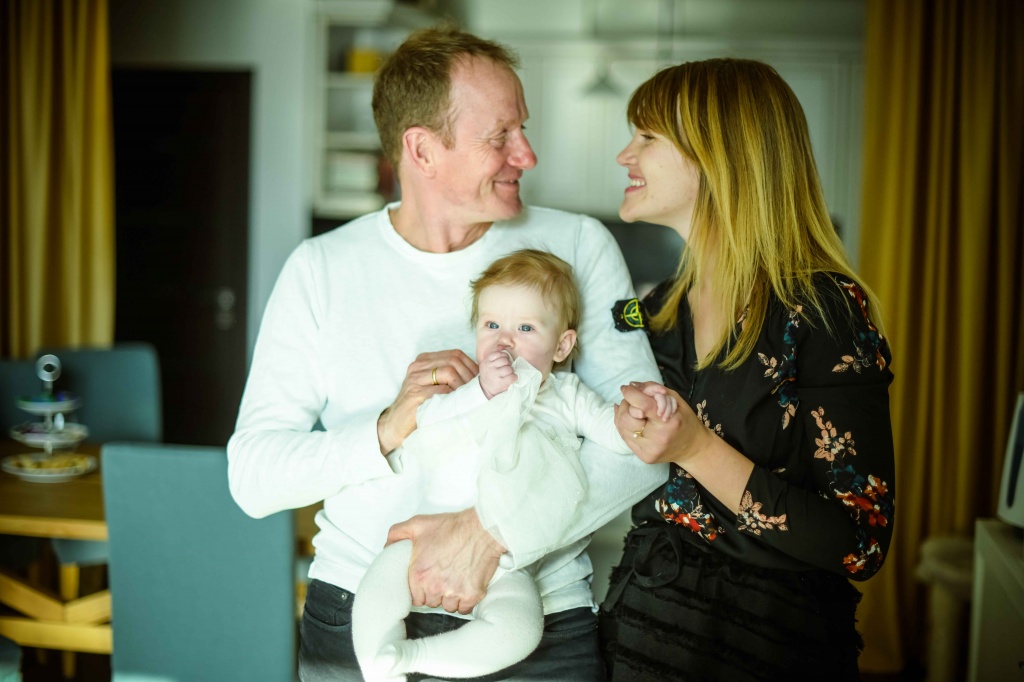 ---
The current state of mind
---
Valentine. Kazakhstan is a special country for us. We came here two together and now there are three of us. We will always remember Kazakhstan.