---
About life
---
I arrived in Nur-Sultan in November 2018, I have been in Kazakhstan for almost a year.

I read about the country and understood that Kazakhstan is a good example of how to unite different ethnic groups and different people. I enjoy the city from the very beginning of my stay here. I am glad that I chose Kazakhstan when I applied to the Ministry of Foreign Affairs.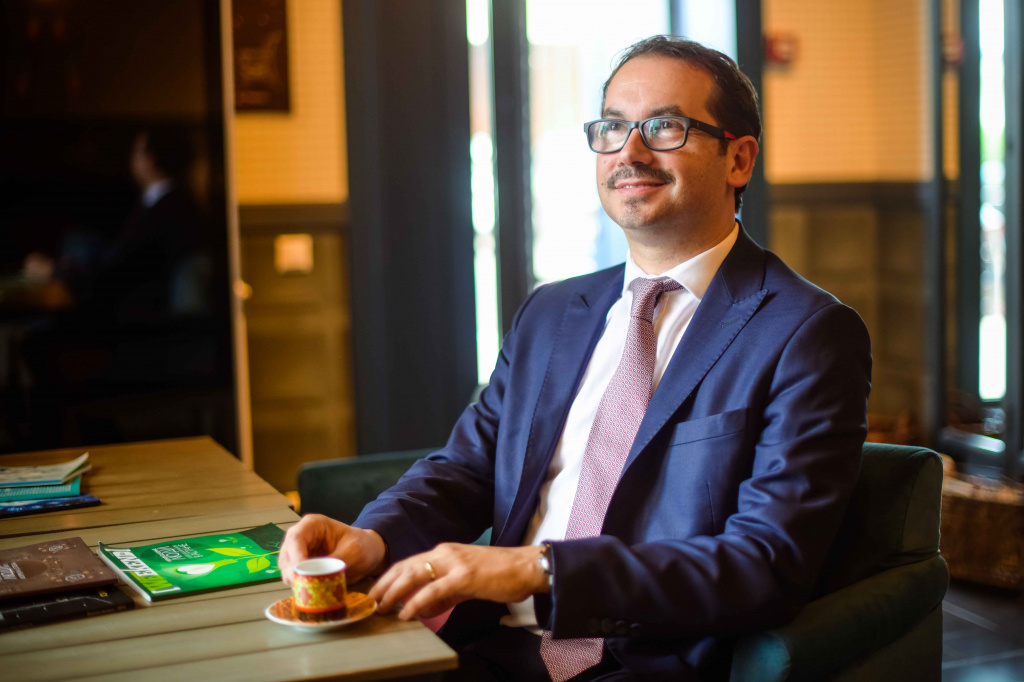 Our peoples have common features. For example, a special attitude to the high quality of apples. Apple is the main symbol of one of the cities of Kazakhstan, and the Northern part of Italy has a popular variety of apples. It was surprising to learn that apples come to Europe from Kazakhstan.
I have never been here before. Many people learned about Kazakhstan after Expo-2017. But my first acquaintance with modern Kazakhstan was at Expo-2015 in Milan. The exhibition was devoted to the topic of food. I could not visit the pavilion of Kazakhstan because it was one of the most visited. I got there at 09:30, but I was told that it was over. There was a long queue of Italians and foreigners. Then I told myself I would visit this country in the future.
---
About the city
---
The first impression was a bit shocking due to the weather conditions. I'm from the southernmost part of Italy, and I was on the beach with a temperature of +23-24°C before arriving in Nur-Sultan. And the next day I came to Nur-Sultan, where the weather was -15°C. The circumstance was not only in the low temperature but also in the wind. I realized that Kazakhs are brave people, as they live and work in such a city.

I realized that Kazakhs are brave people, as they live and work in such a city

The city is an icon of modern architecture.
I like it, and I love art and culture. It was interesting to explore the capital, there are good examples of modern Italian architecture, two important buildings: the theatre Astana Opera and Kazakhstan Central Concert Hall. Both designed by Italian architects.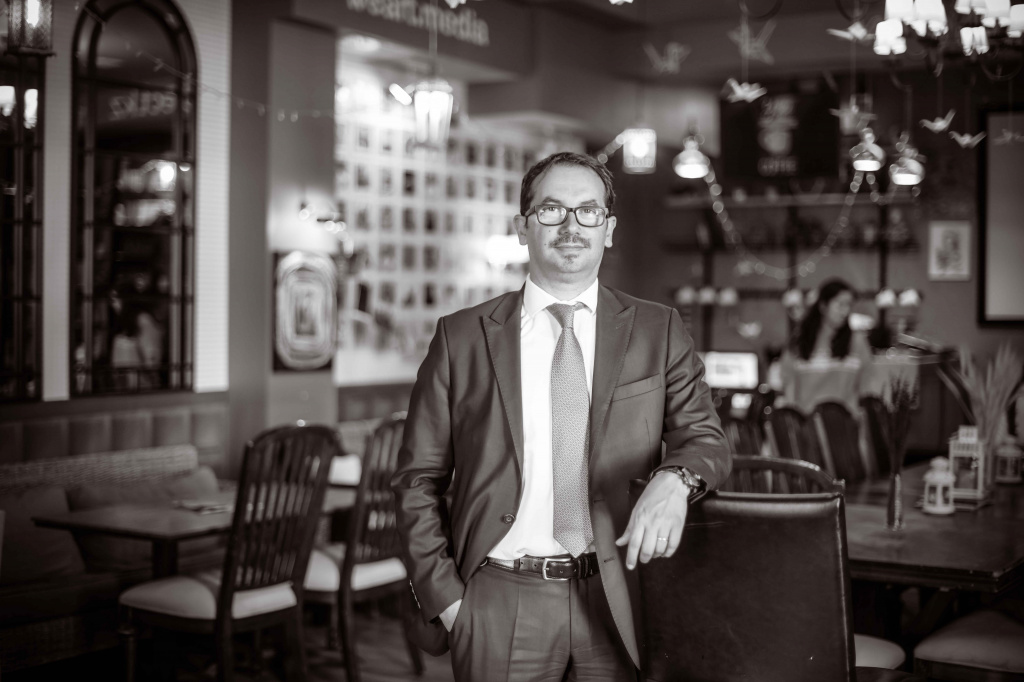 ---
About life in Kazakhstan with children
---
I like the great attention to children in Kazakh culture. I have a family: a wife and two children — Andrea and Jasmine. And in Rome, everyone said how brave we were to have children. In Europe is a decline in the birth rate.

In Kazakhstan many more children and many places designed for them: in restaurants, coffee shops, various conveniences for them, playgrounds, outdoor activities. I find it amazing, and it pushes people to have children. The state helps and enables the development of children. I realized that coming here with my family was a good idea, and we are happy about it.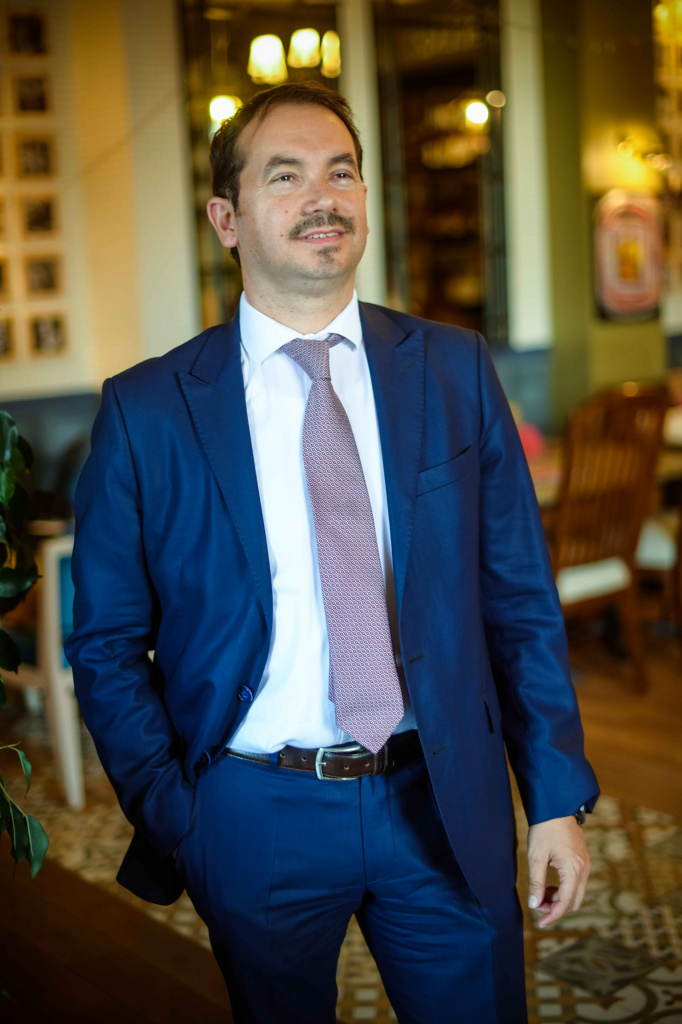 I lived in Ankara, which is about five times bigger than Nur-Sultan. But there were only a couple of Italian restaurants, but here a lot of them, which is impressive. I know chefs from my hometown. It's great to meet Italians in the middle of the steppe. This means that it is easy for Italians to adapt here, and they like it here.
We are proud of our cuisine. And I discovered a good pizzeria Focaccia, where you can try the real Neapolitan pizza. I also liked baursaks, in Italy, we do something similar — gnocchi. They are especially popular in Bologna.
---
About purchases
---
Convenient to purchase in large shopping centres, there are always convenient parking spots, everything is simple and comfortable. For example, in Mega Silk Way, in "Gastronom" or "Astana", you can find Italian and other foreign products. I also like to learn about the local traditional food, so sometimes we go to "Artem" or visit fairs in "Eurasia". Sometimes I go to "Big Shankhay" to interact with the locals.
---
About people
---
I am glad that people in Kazakhstan love my country. I am often asked what places to visit in Italy, what to try there.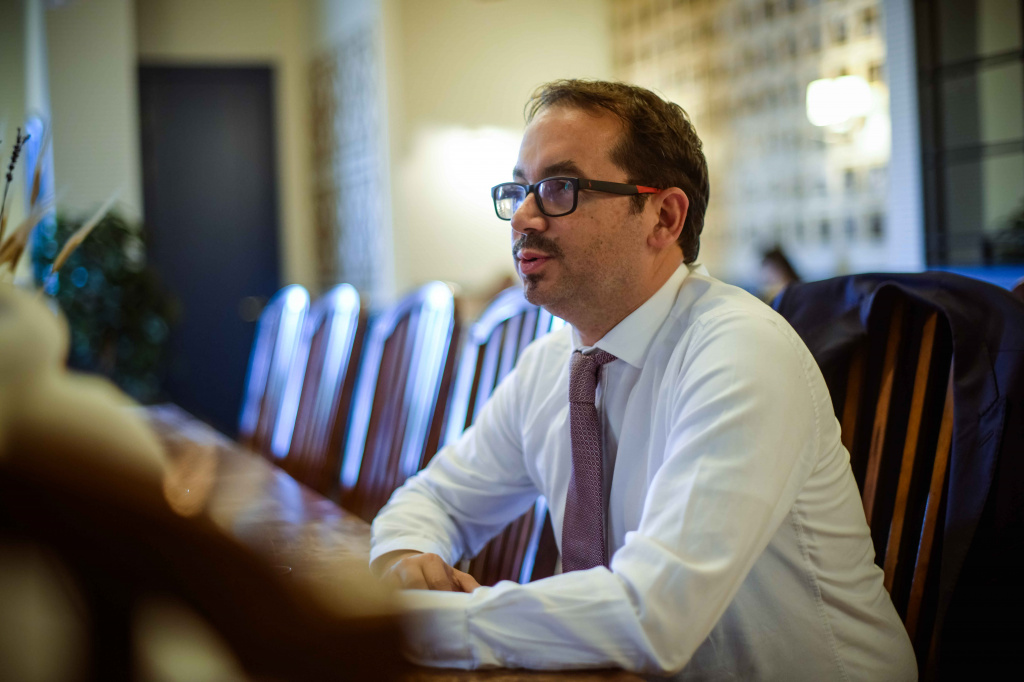 The Italians have similarities with the Kazakhs. We are similar in hospitality. As soon as we arrived, everyone tried to help us because we are foreigners and do not know the language. The second aspect of similarity is family values, which are especially typical for the population of the southern part of Italy. Also, respect for elders and attention to children.
The second aspect of similarity is family values, which are especially typical for the population of the southern part of Italy
I like that a lot of young people here study foreign languages and cultures. This is important, and by using this knowledge, you can bring something new to your culture, improve not only yourself but also the country and society.

A funny thing happened to me recently. Kazakhs love Italian music, legendary performers such as Toto Cutugno, Al Bano, Eros Ramazzotti. One day I received a request from an association from Mangistau that they wanted to organize a festival and invite Al Bano. They asked to provide a number of the artist. I said I needed to check, is he available and it will be very expensive. In response to me, they said that I should not worry, as they have a lot of oil and can afford it. We found his agent's number and gave it to them.