Fernando Maria Rey Golfarini, hometown — Santa Maria, the chef of the restaurant Little Brazil
---
About moving
---
I moved to Kazakhstan this year in February. I was invited to Almaty to open a traditional Brazilian restaurant, to cook meat-churrasco. This is a new concept for Kazakhstan, special cooking style.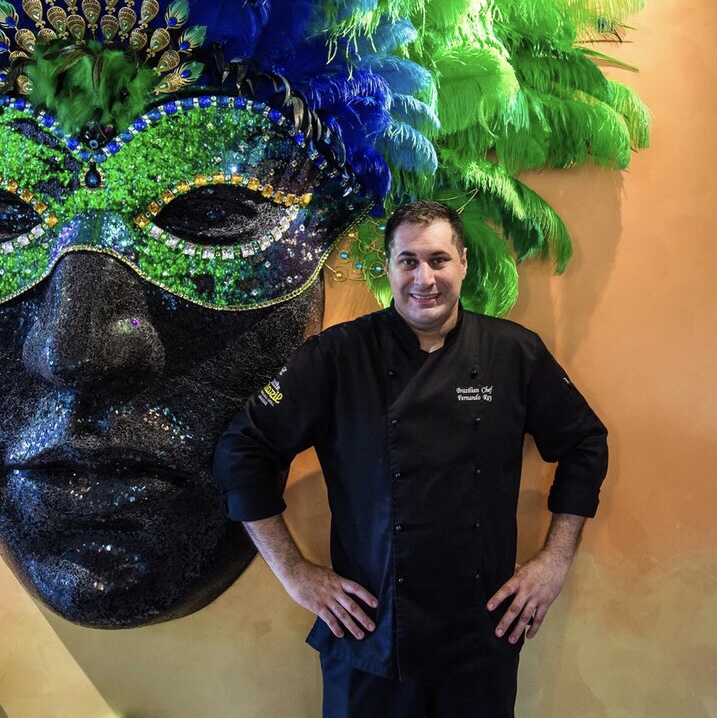 I met the owners in Dubai when they visited my restaurant. Then I was told about Kazakhstan for the first time, but I did not know anything about this country. Later I found information on the Internet, looked at Almaty. I was surprised that the city looked like my hometown in Brazil. Located in the South with the same beautiful nature. But in winter the temperature is only -4 degree but summer is hot.
---
About Almaty
---
I arrived in Almaty early in the morning and well remembered the first day in the city. It was unusually cold when I arrived, but warm and sincere people met me. Everyone asked if I was comfortable and how they could help. The next day I went on a tour of Almaty and looked at the restaurant.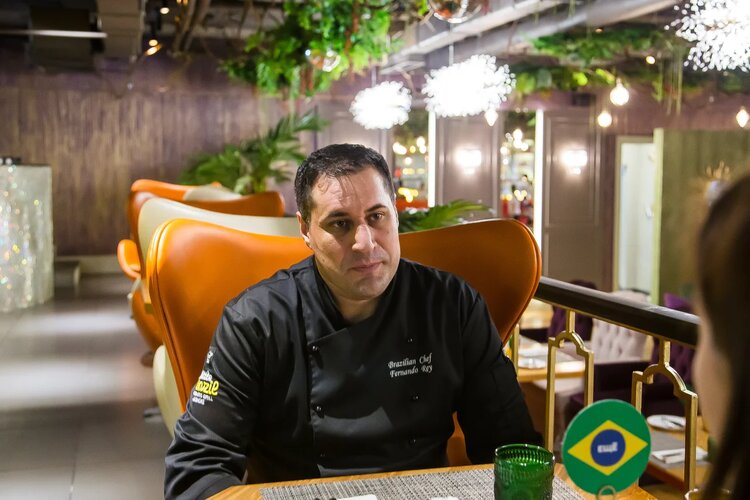 The first impression of the city was good. Especially when I opened my apartment window and saw the mountains, with snow on the top. Almaty is a city with amazing nature. I was in Shymbulak, where I was skiing. Still, for me, it is difficult and unusual.
I spend weekends in new places, tasting food and local dishes. I have already tried Kazakh cuisine, I liked several restaurants. Georgian cuisine is also delicious here.
I spend weekends in new places, tasting food and local dishes
Food in Kazakhstan is similar to dishes in South America. Everything is cooked without spices, with a small number of ingredients and a lot of meat.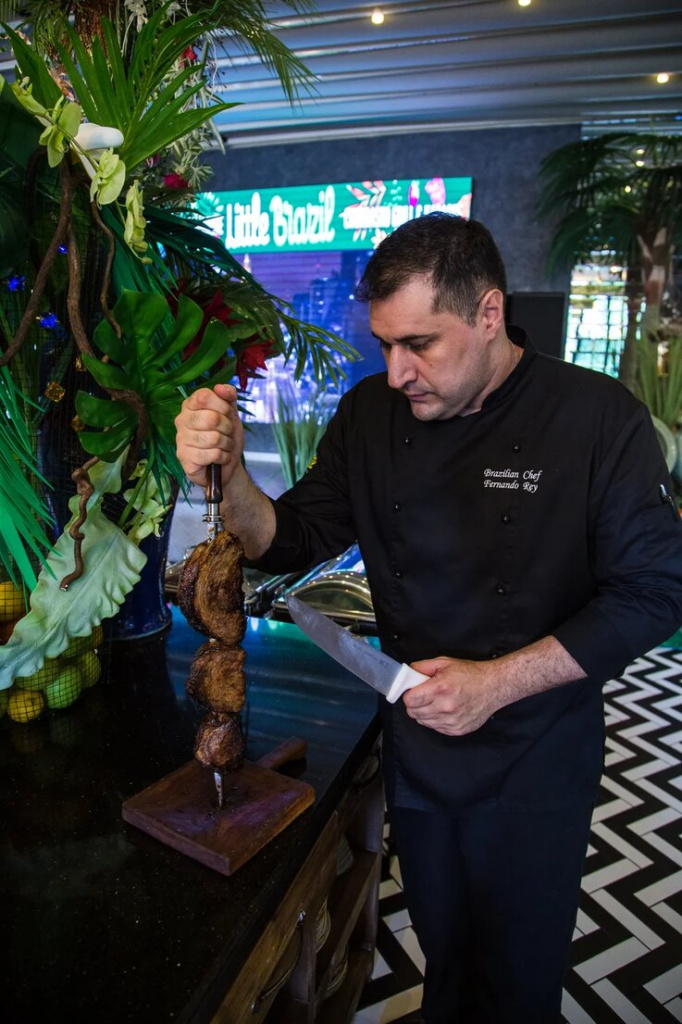 ---
About the difficulties
---
It was difficult and unusual to work in cold weather. Now I dress up warmly in the winter, carefully walk down the street because ice is everywhere.
In the city I go to stores and markets, I liked the local products. There is no big difference between life in Brazil and Kazakhstan.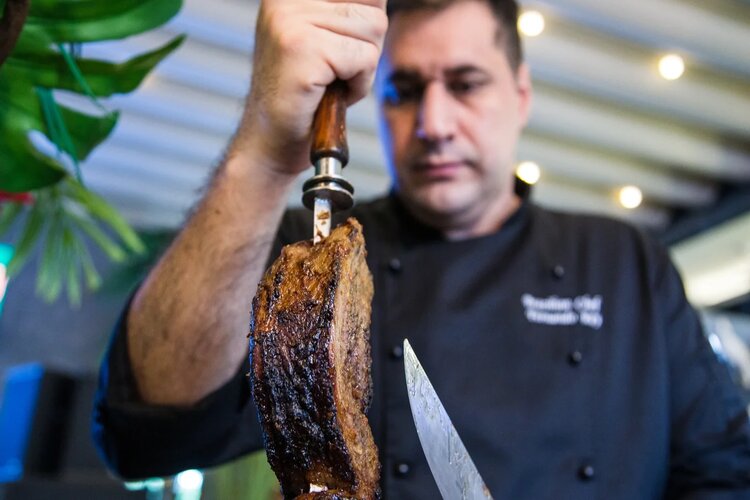 ---
About people
---
I visited different countries due to my work. Each of them has a special culture, different ideas and dreams of people. When I read the information on the Internet, I thought that you had a strict conservative traditional country. But after arrival, I saw many different religions and nationalities. People are good for each other. Even if you're not local, everyone's trying to help. I think it's important to respect different cultures.
I have already learned a few words in Russian and Kazakh: "thank you", "good", "how are you".
---
About working in a restaurant
---
In Almaty, we opened a unique restaurant Little Brazil with serving of Latin American meat. Churrasco is meat cooked on a special Argentine grill of Parilla. The peculiarity of the serving is that on the table brought different types of meat dishes as long as the guest does not raise the sign "Stop". The restaurant has a lot of constant guests from Brazil, and they like the atmosphere and cuisine.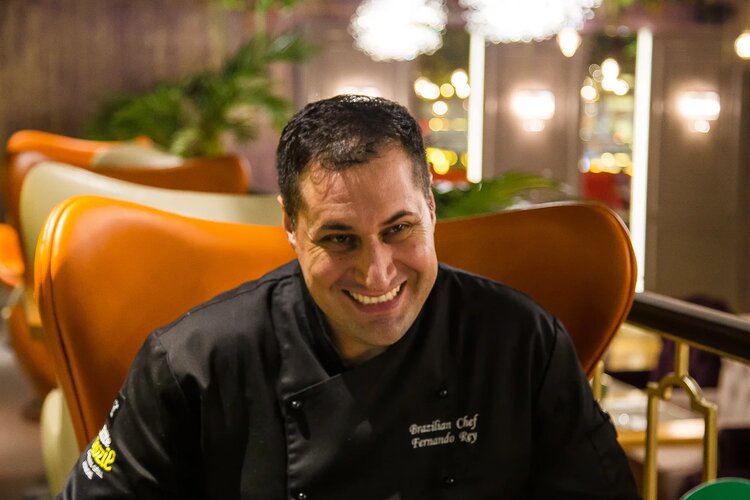 In the beginning, I was looking for the best meat, suitable for cooking. I use Brazilian technology, but I can also cook unusual for South America horse meat. Guests here like to get new impressions, watch Brazilian shows. Every week we organize master classes on cooking traditional Brazilian food.
I work in an atmosphere of love
I work in an atmosphere of love. I like to cook and like my dishes. All my day passes in the restaurant: I come in the morning and leave late at night.
---
About the plans
---
I will renew my contract and continue to work and live in this city. I also plan to visit Astana, where I have a friend, a chef, who invites me to his restaurant. In profession comes a time when you get tired of changing countries. But I like Kazakhstan.