Haji Yaqub Mosque
It is the central mosque of the capital of Tajikistan, Dushanbe. It was named after Haji Yakub, a Tajik religious leader. The Mosque is a unique pearl of Dushanbe, built in the Asian architectural traditions. The mosque was founded 200 years ago and can accommodate up to 3,000 people.
Source: Monika Newbound
---
Bibi-Khanym Mosque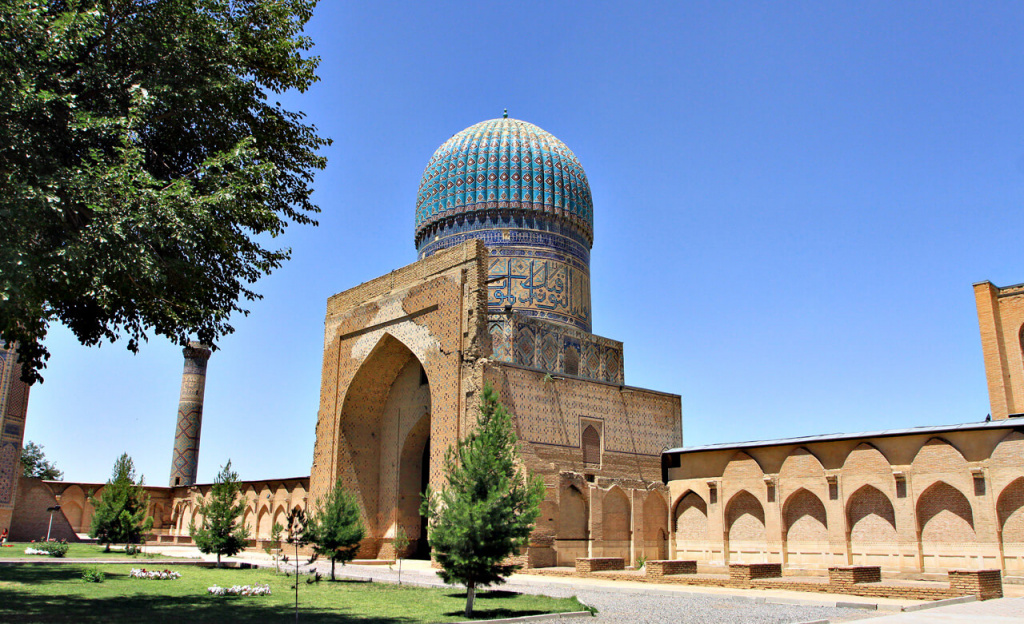 Photo: Allan Grey
It is one of the most important monuments of Samarkand. In the 15th century, it was one of the largest and most magnificent mosques in the Islamic world. By the legend, the mosque was built by Tamerlane's favorite wife, Bibi-Khanym, in honor of his return from a trip to India. The Mosque was one of the most ambitious architectural projects of the Timurid period and influenced the architecture of Central Asia.
---
Minor Mosque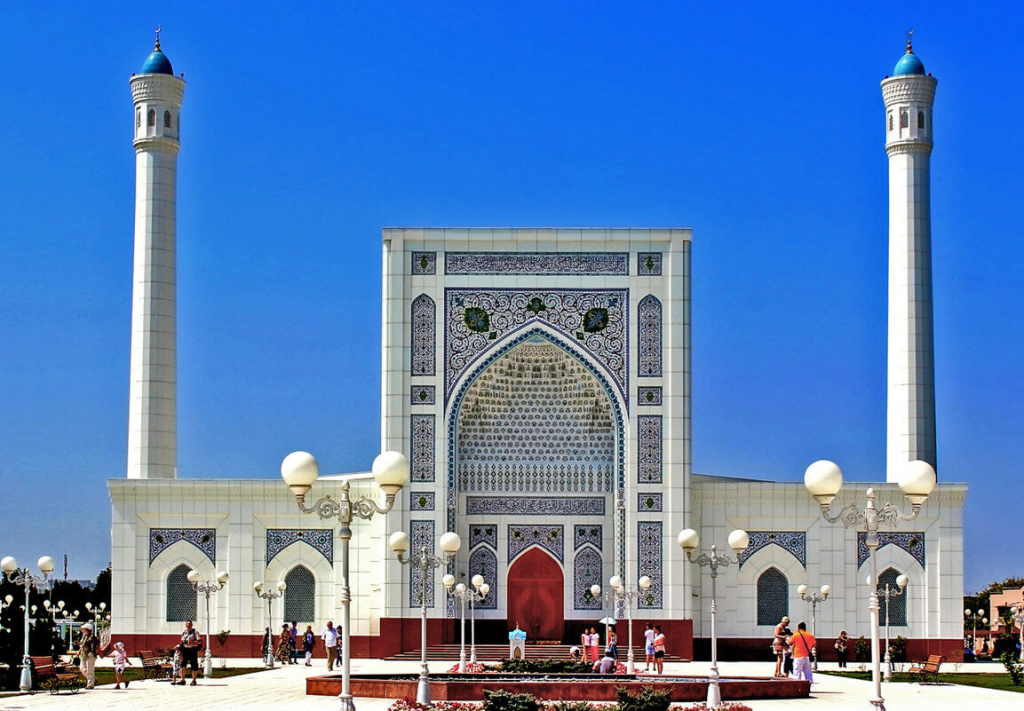 Photo: fotokto.ru
Mosque in the capital of Uzbekistan, Tashkent. Minor Mosque is built according to the best traditions of oriental architecture and located near the Ankhor channel. The capacity of the Minor Mosque is 2400 people at once. Minor Mosque is one of the most important spiritual centers of Uzbekistan.
---
Hazrat Sultan Mosque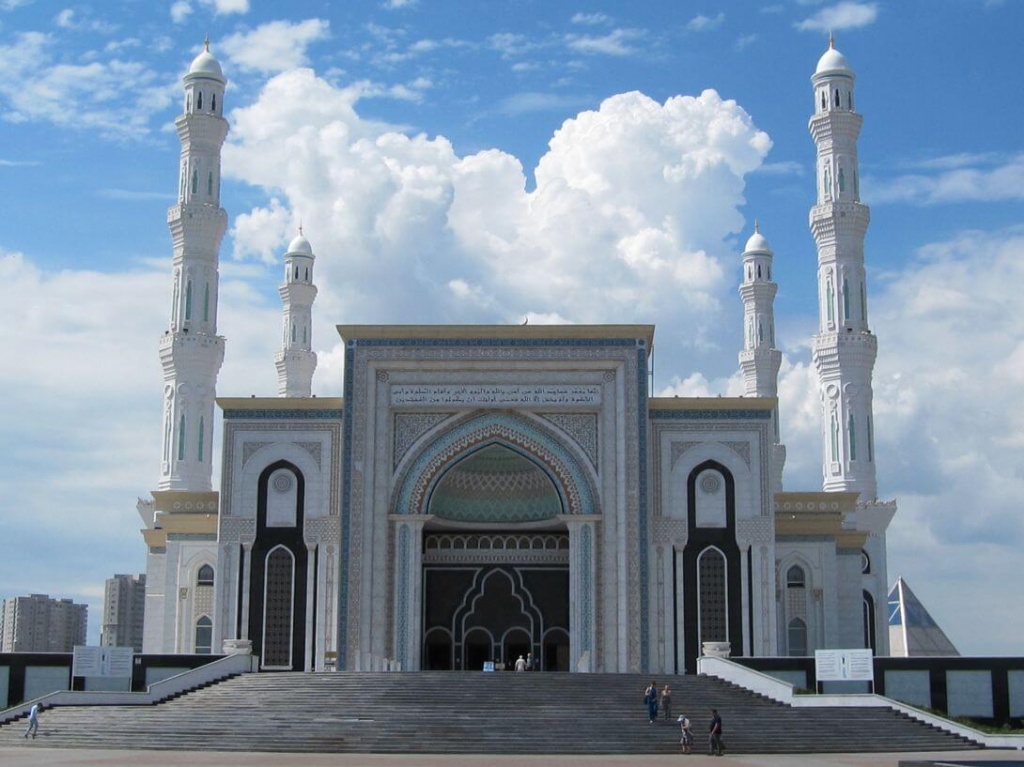 Photo: Tatiyana Osintseva
Mosque in the capital of Kazakhstan, Nur-Sultan. The Hazrat Sultan Mosque is the largest mosque in Central Asia. The Mosque constructed in classical Islamic style with traditional Kazakh ornaments. The Mosque can accommodate up to 10 thousand people.
---
Mashkhur Jusup Mosque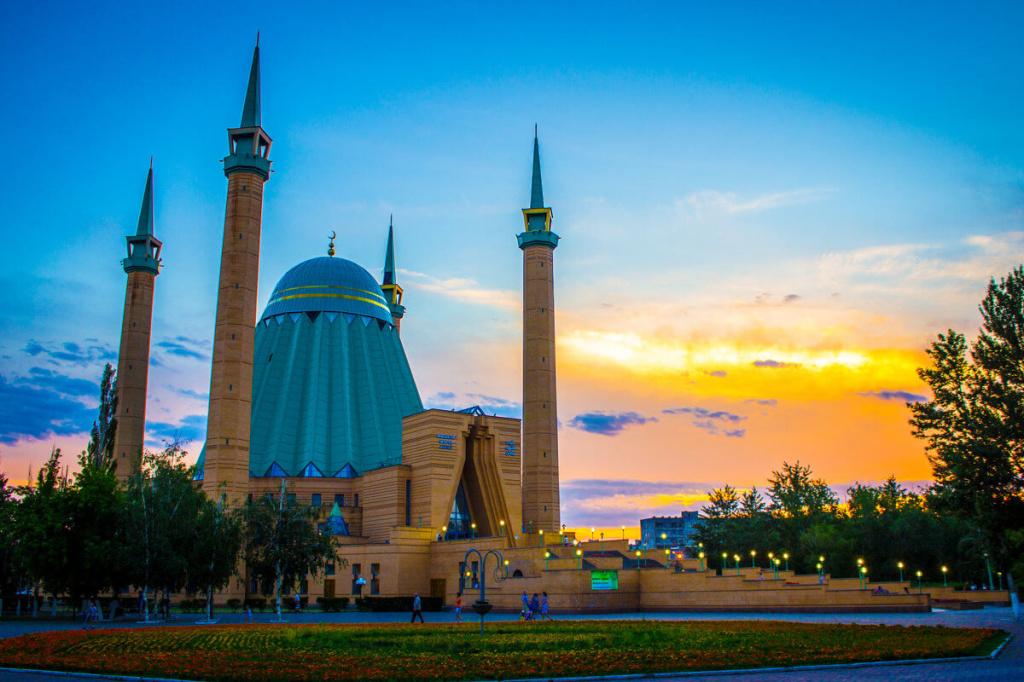 Photo: Dauren Ibagulov
It is one of the largest mosques in Kazakhstan, located in the center of Pavlodar. The mosque was named after the Kazakh poet and historian Mashkhur Jusup. The Mosque can accommodate up to 1,500 people. The mosque has brought a new wave of religious and cultural life back into the city.
---
Bolo Haouz Mosque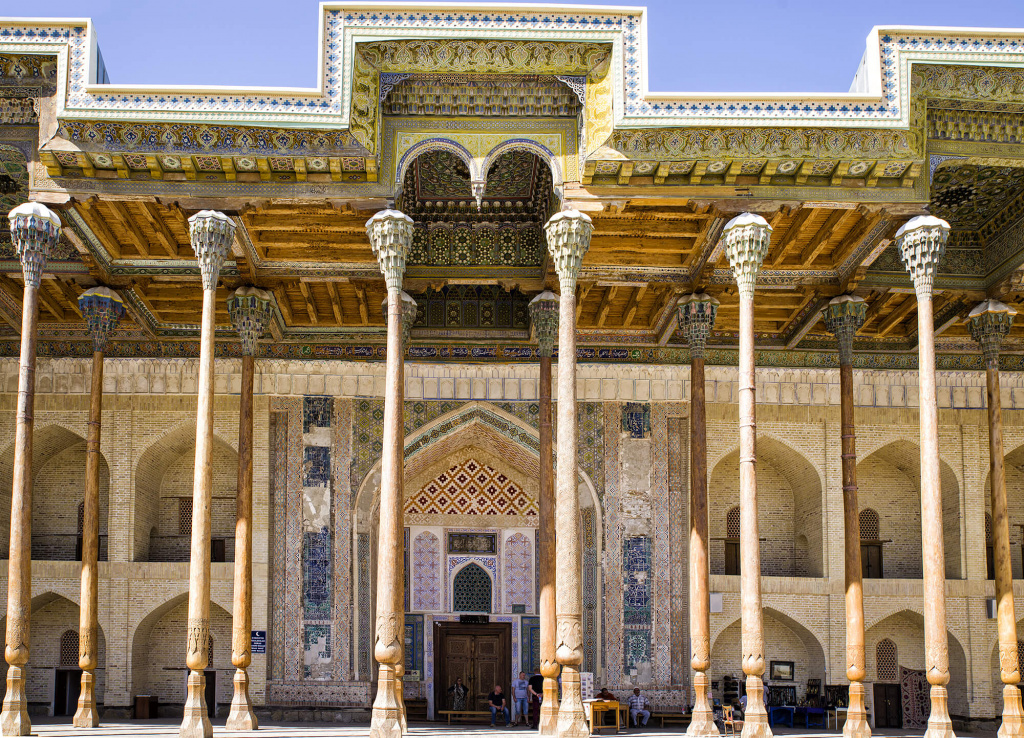 Photo: Ian Fegent
Historical mosque in Bukhara, Uzbekistan. The Mosque has a special elegant appearance, forty tall and thin wooden posts painted with various wood carvings giving it its uniqueness. The Mosque built in 1712, on the opposite side of the citadel of Ark in Registan district, it is inscribed in the UNESCO World Heritage Site list along with the other parts of the historic city.
---
Kalan Mosque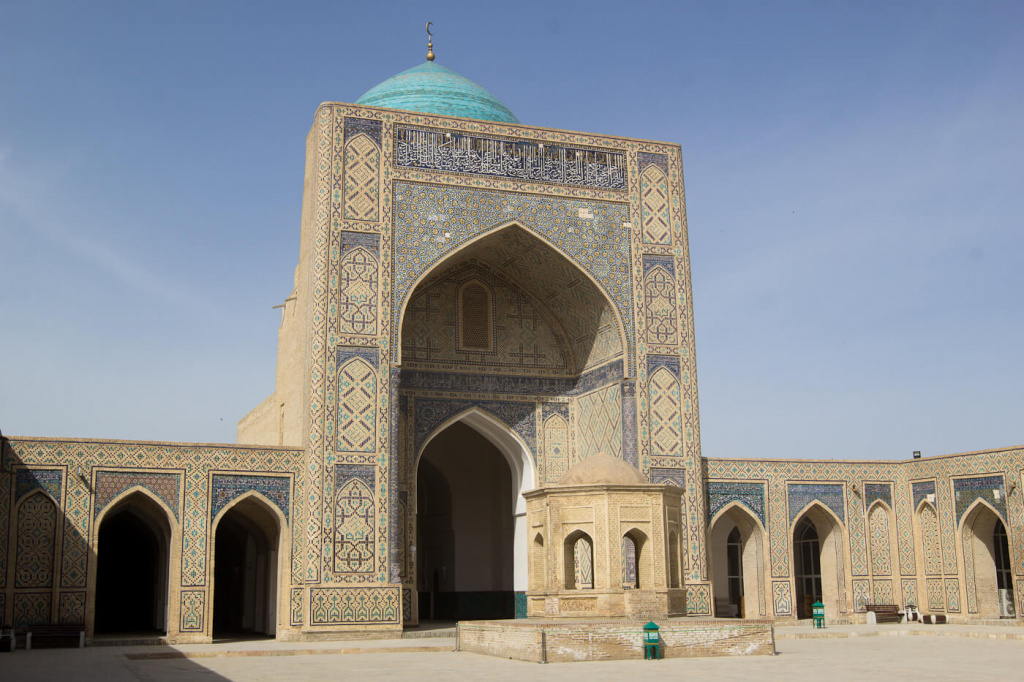 Photo: Valeriy Kamanetskiy
The main Friday mosque in Bukhara, Uzbekistan. Mosque was completed circa 1514 and is equal in size to the Bibi-Khanym Mosque in Samarkand. The roof of the galleries encircling the mosque's inner courtyard has 288 domes resting on 208 pillars. Facing the courtyard is a tall tiled Iwan portal, for entry to the main prayer hall. The mosque is surmounted by a large blue-tiled dome. The Mosque can accommodate up to 12,000 people at once.