Chaikhana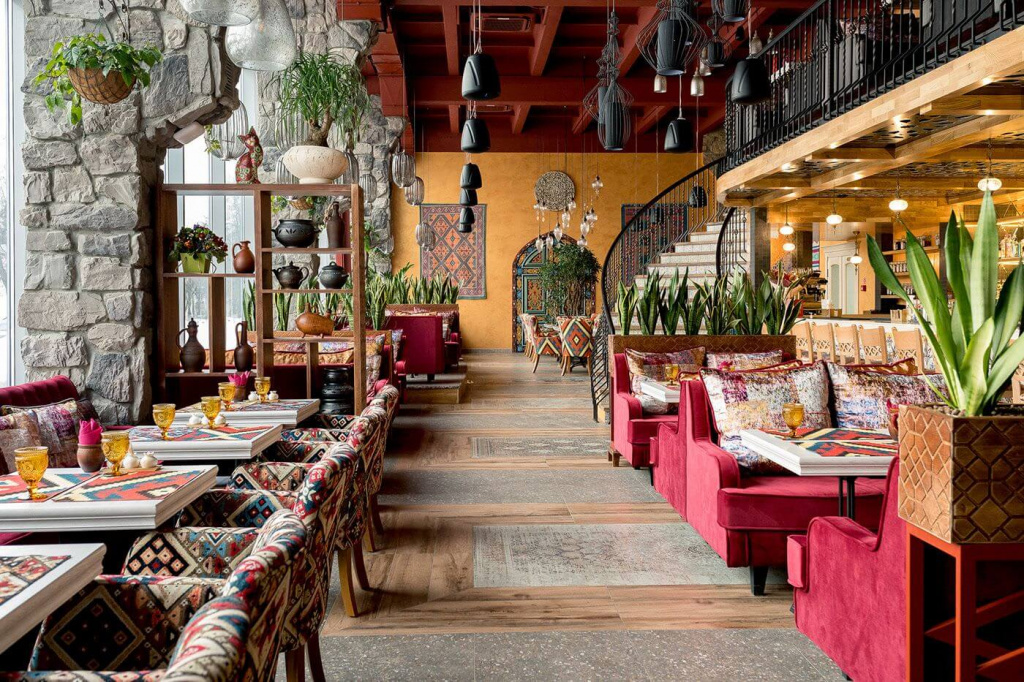 Chaikhana is a common tradition of Central Asia and Caucasus. Traditional tea house with carpeted low daybeds with tables fixed in the middle. The chaikhana is the place where men of all ages can gather and discuss important issues. Anything can become the topic for discussion: cotton crop forecasts, cattle market fluctuation, what goods are currently in the great request, what resorts are the best to go, etc. Almost in every chaikhana, there is its own trustworthy aksakal, an 'informal leader', who expresses people's general opinion most properly. Once a man has had his fill of tea, he turns his empty cup upside down in front of him as an indication that he does not wish to be asked to have more tea, and continues the discussion.
---
Auyz tiyu
Auyz tiyu means to taste the food before leaving for vacations, medical treatment, going to trip or enter а university. Traditionally, Kazakhs never let their guests go without having meals, and it's аn evidence of Kazakh generosity and hospitality. And if you have соmе just to dastarkhan, you аre have to do 'auyz tiyu', to drink tea or to taste offered meal. If one refuses, it may offend the owner of the house.
---
Morning pilaf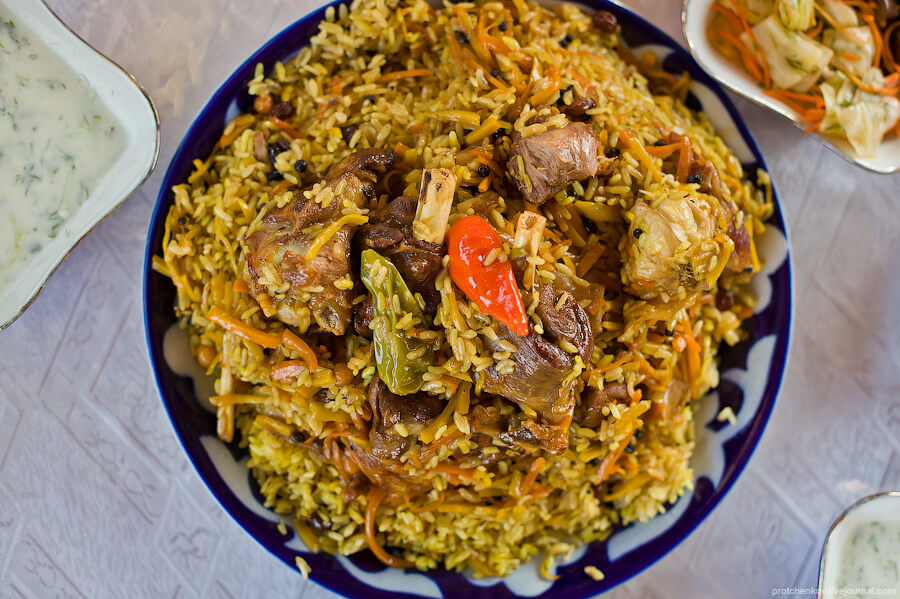 An ancient Uzbek custom dedicated to the holiday or funeral, and in both cases served only by men. The cooking of morning pilaf begins in the evening with the ceremony of slicing carrots 'sabzi tugrar'. The morning pilaf itself is prepared for the end of the morning prayer 'bomdod namozi'. After that, the participants of the prayer taste just prepared morning pilaf. The sounds of karnays and surnays announce the beginning of the morning pilaf. Guests sit at the table and after the rite wishes — 'fotiha', starts eating. First, flatbreads and tea served on the table, then pilaf in large lagans, one lagan is usually for two people.
---
Tsutai tsai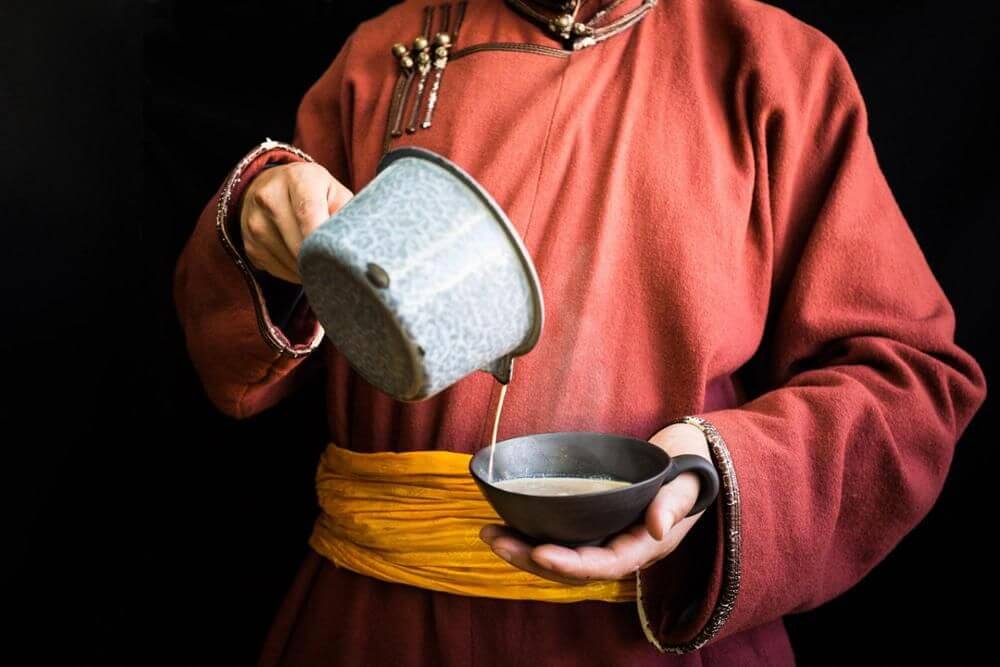 Traditional Mongolian salty tea. The name suutei tsai in Mongolian means milk tea. The tea is also known as süütei tsai, tsutai tsai, or Mongolian salty tea. Suutei tsai is one of the most common drinks in Mongolia. It is usually served to guests when they arrive at a Mongolian home. Guests mandatory treated to freshly brewed tea. Therefore, tea is brewed in their presence. Stale and warmed tea is a symbol of disrespect.
---
Dastarkhan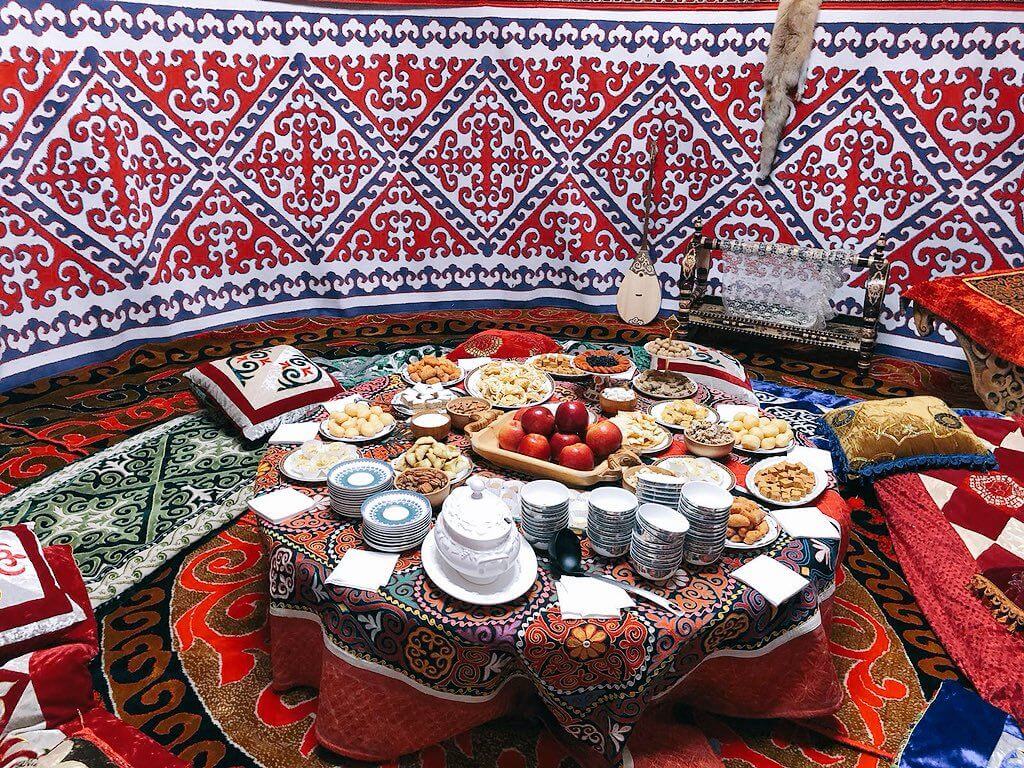 The traditional set table in Central Asia, usually round in shape. Dastarkhan is a part of Central Asian traditional cuisine and the entire dining ritual. During the dastarkhan, green tea or black tea with milk should be served from the beginning to the end of dining.
Photo source: pinterest.com